Opel Astra G 1998 - 2004 - Used, experience, engine
1998 Opel launches a new generation of Opel Astra G. Opel redesigned its entire game during this period, and especially the Opel Astrom, by making a pretty nice car, with solid equipment that could easily match the competitors of the Golf 4 at the time and Ford Focus. 2004 Compared to the previous Astra F, the Opel Astra G - or Classic - is certainly roomier, more comfortable and more stable, with more modern and better mechanics. Opel Astra G offers a lot of money, is relatively cheap to maintain, and costs less than an angry competitor - golf IV! We would say enough, wouldn't we? An important advantage is that subsequent resale goes fast and easy, especially if it is well equipped.
There are spare parts for the Opel Astra G every step of the way, original and more. The service network is quite extensive in our conditions, and the Opel Astra G itself is quite familiar to the masters, along with the most common problems that go with it. A large selection of engines and five body shapes - station wagon, sedan, hatchback, coupe and convertible - is more than enough for everyone to find the ideal option for their needs. It offers good passive safety, and the 4 won stars in the distinguished EURO NCAP test just confirm it. As standard equipment for richer markets has long had at least 2 airbags, ABS and EBD, which only adds to the safer and quieter behavior when braking heavily. The Opel Astra G can boast a 12-year corrosion guarantee, but also better first-generation build quality.
DESIGN AND INTERIOR - Opel Astra G
The Opel Astra G has ample cabin space for four adults. There is plenty of space in the trunk, and if you are small, the back row of seats folds down on all models. In most models, the driver's seat adjusts in height and the steering wheel can be moved in height and depth. There is plenty of legroom, though it may not seem so at first glance, so even those slightly taller will easily find the ideal position.
Opel Astra G experience - engine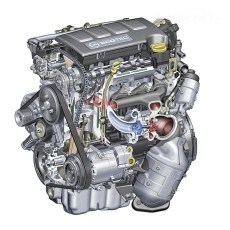 The Opel Astra G has a front wheel drive engine.
Gasoline engine range - Opel Astra G (power / revs, torque / revs):
• 1,2l 16V - 65 hp / 5600, 110 Nm / 4000
• 1,2l 16V - 75 hp / 5600, 110 Nm / 4000
• 1,4l 16V - 90 hp / 6000, 125 Nm / 4000
• 1,6l 8V - 75 hp / 5200, 128 Nm / 2800
• 1,6l 8V - 85 hp / 5400, 138 Nm / 2600
• 1,6l 16V - 100 hp / 6000, 150 Nm / 3600
• 1,8l 16V - 115 hp / 5400, 170 Nm / 3400
• 1,8l 16V - 125 hp / 5600, 170 Nm / 3800
• 2,0 16V - 136 hp / 5600, 188 Nm / 3400
• 2,0 16V - 160 hp / 6500, 188 Nm / 4300
• 2,0 16V Turbo - 192 hp / 5400, 250 Nm / 1950 - 5300
• 2,2 16V - 147 hp / 5800, 203 Nm / 4000
Diesel Gamma Engine - Opel Astra G (power / rpm, torque / rpm):
• 1,7l TD - 68 hp / 4500, 132 Nm / 1800
• 1,7 DTI 16V - 80 hp / 4400, 170 Nm / 1800
• 2,0 DI - 82 hp / 4300, 185 Nm / 1800
• 2,0 DTI - 100 hp / 4300, 230 Nm / 1950
• 2,2 DTI - 125 hp / 4000, 280 Nm / 1500
The Opel Astra G's start was 1.2 16V with 75 hp and 110 Nm at 4000 rpm. The cavalry of that engine satisfies, but the extremely lean torque resulting from the low volume makes the overtaking very tedious, and yet not recommended.
Opel Astra G 1.4 16V the engine has 90 hp and 125 Nm at 4000 rpm. This engine should be avoided, as Opel has only kept it on offer for some time. It was thrown out very quickly, and appeared in the new Astra, model 1.4 16V, but which was derived from the 1.2 16V engine. There have been complaints of burnout of the cylinder head gasket, but the real reason for pulling that engine is unknown! The top speed of this model was 182 km / h, but with a lot of trouble (a tribute to the smaller volume).
Opel Astra G 1.6i with two valves per cylinder and 75 and 85 bhp with 125 / 138Nm torque at 2400/2600 rpm make this engine an extremely interesting combination for people looking for good old engine robustness. A very important fact is that this is the only gasoline that is not sensitive to belt cracking because the valves are too far away from the pistons! The average consumption of this engine is about 6.5-7 l, and practice shows that it is even more economical than 1.2 16V and 1.4 16V engines, and with that it achieves a very solid 180 km / h.
Opel Astra G 1.6 16V with 101 bhp and 150 Nm at 3600 rpm and 1.8 16V with 115 bhp and 170 Nm / 3600 rpm and 125 bhp and 170 Nm / 3800 rpm are standard from Vectra B, and 1.6 16V is especially recommended and very good fuel consumption of 7 l on average, but also a decent speed of 188 km / h, while 1.8 l with 115 and 125 hp on average already consume 8 l, while the final speed is 195/205 km / h.
For those who like faster driving Opel Astra G 2.0 16V the engine is the ideal solution. There is a regular version and a SPORT version with shorter transmissions in the transmission. Both versions have 136 hp and 188 Nm at 3400 rpm. The sport version takes 9 sec to 100 km / h for shorter transmissions, while the regular one takes about 9.5 sec. The top speed for the Sport version is 208 km / h, while for the regular one it is 210 km / h due to the longer ratio. Most interestingly, the average consumption is at the level of 1.8 engines, with the Sport version consuming about 0.2-0.5 l more than usual! That engine replaced the 2000 2.2 with 147 hp. This timing chain driven engine is not the happiest solution, despite its power and very decent acceleration of 8.8 sec and a top speed of 214 km / h. However, average consumption can easily jump up to 10 liters per 100 km! The 2.0 16V OPC version has 166 bhp and 188 Nm at 4600 rpm. This is a redesign of the ordinary 2.0hp 16 136V engine, and is only produced in 5000 units. It should be avoided due to redesigned suspension and engine management which is extremely expensive if a failure occurs, although there have never been complaints about electronics. If you want a sports car at a discounted price, then the Astra Coupe 2.0 Turbo is the best solution. The engine is a classic 2.0 16V, but with the addition of a turbocharger. SAAB was a huge help in the construction of this model, which is a guarantee of the quality of the turbocharger. That engine develops 192 hp and 250 Nm at 1950 rpm. The acceleration is 7.5 sec to 100 km / h, while the cruising speed is near 250 km / h! The average consumption reported by the factory is 8.9 l, and it is practically around 11 l!
Opel Astra G gasoline engines are great, requiring only a regular gear belt replacement - preferably at 60000 km. The most reliable ones are the more powerful ones with 16 1.8 and 2.0 liter valves, but they are also quite thirsty. Some medium-sized solutions are 1.6 liter units, either older with 8 or more modern with 16 valves and 100 hp. The smallest 1.2 liter engine and 16 valves perform much better in a smaller corset, and it's not too often on offer here. Also worth mentioning is the exceptional twinport unit 1.4 with 16 valves and 90 hp. The 1.4 16V doesn't really have enough power for some faster driving, but with a little patience you can travel to the sea without much strain.
The downside of the Opel Astra G is certainly the older diesel engines. Quite simply, these engines are not at the level of those in VW, primarily in terms of power, speed, and low power consumption. At the start of production, the 1.7-liter TD engine was installed in the Opel Astra G, which is too weak for this body, and not at all quiet. The better choice is the vector-known 2.0 DI, with direct fuel injection into the cylinders and 16 valves, featuring equally noisy operation. Later, a more economical and somewhat quieter 1.7 DTI 75hp engine is coming, and they are powerful enough - 2.0 i 2.2 DTI with 100 and 125 hp, which have only come close to the modern HDI and TDI aggregates. However, if you want the Astra II diesel engine at all costs, then the new 1.7 CDTI Common Rail is the right choice. It is important to emphasize that the older versions of the 1.7 diesel engine, although not more powerful, are characterized by above-average durability.
Starting with diesel, the Opel Astra G came with a 2.0 Di 82hp and 185Nm at 2000 rpm. This is a very interesting engine because it is driven by a timing chain and requires virtually no maintenance other than oil change! It is extremely frugal, with an average consumption of around 5 liters. The acceleration is about 14 seconds, while the cruising speed is 175 km / h. However, due to the lack of Intercooler, this model is not quite as lively as the 100hp DTI with 230 Nm at 1950 rpm. Acceleration to 100 km / h is 12 sec, while speeding is a very good 188 km / h. The average consumption is about 6. Also, it is driven by a timing chain as well as an engine 2.2 DTI, which has only been installed in Astra since 2001. Like the Vectra, it has 125 hp and a very good 280 Nm at just 1500 rpm. Acceleration to 100 km / h is 9.9 sec, while speeding is very good 205 km / h! The average consumption is about 6.5 liters, but despite the highest consumption of all the diesels on offer in this Astra, this engine is the most ideal solution, because for its power, despite its classic direct injection and larger volume than typical of the compact class, it has reported at least failures, and 6.5 liters per 100 km / h doesn't sound like much!
Opel Astra G 1.7 DTI with 75 bhp and 165 lb-ft at 1800 rpm, it emerged in 2000, making it an interesting choice for demanding customers. The acceleration to 100 km / h is 14.5 sec, while the top speed is 170 km / h. However, this engine is powered by a timing belt, so maintenance is more demanding and more expensive than the 2.0 Di. The average consumption is about 5 l.
There was also a 1.7 DTI ECO4, with 65 hp and 165 Nm at 1800 rpm. Exactly how many of these models were sold is unknown, but the Opel Astra G consumed an average of about 4 liters per factory data due to its specially engineered car floor, improved aerodynamics and special Continetal tires. Also, less power was contributed by a different gearbox, with extremely long 4 and 5 speed transmissions. In 4th gear, the car is practically unusable below 70 km / h, and in 5th under 90 km / h., The toothed belt increases its maintenance costs as well as the special tire dimensions 175/80 R14!
TRAP AND BRAKES
The suspension of the Opel Astra G is very well solved ie. a very good compromise was found between comfortable driving (far more comfortable than VW's competitors) and yet good enough to withstand the rather demanding engaged driving with minimal tilting as a result of Opel's cooperation with Lotus making the final suspension adjustments on the Astra G. Tires Dimensions 195R15 allow, with a well-tuned ABS system, very safe stopping and no jerks, which adds to the comfortable feel of the Opel Astra G. The transmission is quite correct.
The body of the Opel Astra G has exceptional torsional strength for that class even when it was introduced and canned and fully galvanized. The rust warranty was 10 years, and this best reflects the confidence that Opel had in this model. The Opel Astra G is a heavy car (over 1100 kg base model) and is a credit for the very good tin. It all carries the classic double-wishbone front suspension and standard conservative semi-rigid axle rear. Opel did a fantastic job there. The Astra lies on the road very safely, but the first guide to the construction of this suspension was durability! This fact is very important for our customers! The Astra has more durable suspension than the VW Golf IV and models built on its platform. Golf is certainly better in handling, but in terms of maintenance and durability, the Astra is a compact class compact car. Especially because the suspension is very simple, and our mechanics have no problem repairing it. The only problem can be with frontal stabilizers. It is the pain of all the nineties of the nineties and occurs with a creak and a slight tapping.
The brakes of the Opel Astra G are very durable and do their job well. Only models with 1.2 16V and 1.6i engines come with drums on the rear axle. Other models come with all four discs (256 to 266 mm on the front axle, ventilated, 275 mm on the rear axle, full), while the 2.0 16V Sport, 2.0 16V OPC and 2.2 16V, 2.0 16V Turbo and 2.2 DTI they come with front discs taken from the Vectra B (2.0 16V onwards, and a model from 1999) measuring 288 × 25 mm, which stop the Astra very brutally!
Opel Astra G Problems & Breakdowns
Admittedly, some owners of the Opel Astra G complain about the occasional crunching of the instrument panel after 100 km, but some are in the minority. However, some hurts like unstable electronics, and problems with the transverse shoulders and front axle bearings, unfortunately, continued to be repeated in the Astra g.
Another thing to keep in mind with the Opel Astra G is the functioning of all the electrical devices in the car, because according to Opel, every third failure on the Opel Astra was of this type. Steering rack and the computer also know that they are causing problems, so when it comes to crashes they know a lot of money to get the owner out of their pocket. Fortunately, they are not so common. Diesel engines are susceptible to severe breakdowns if you do not use the prescribed Euro diesel, so make sure you inquire well before pouring anything into your tank, as the consequences are very expensive.
Opel Astra G petrol and diesel engine failures are very rare, reducing diesel to a malfunction of the air flow meter (not as common as VW's TDI engines) and a very expensive repair of all petrol 16V engines as well as 1.7 DTI diesel engines in the case of a toothed belt! Otherwise, the timing belt must be changed every 60000 km as with both spanners. However, if a timing belt purchased from an auto parts store is fitted, replacement is recommended every 50000 km!
With us, the popular 1.7 DTI diesel is of Japanese manufacture and is supplied by Isuzu. It is not the most reliable and can not be compared to the higher quality Opel gasoline, or the TDI, JTD or DCI turbo diesel, manufactured by VW, Fiat and Renault. There are also problems with high-pressure pump electronics, which can be conveniently repaired by repairing high-pressure pump electronics. Diesel also has problems with air flowmeter and turbine failure. Diesel 2,0 increased oil consumption.
The greasy, oily, water bottle of the 1.7 DTI engine can be solved by replacing the erasers in the head between the head and the nozzle housing.
Alternator failure in diesel, if the alternator does not charge, the lamp on the instrument panel lights up, causing the power steering to have no power, difficulty steering, because the electric power steering pump is powered directly from the alternator as a large consumer.
The fogging of the windows inside the vehicle windows when the heating is switched on may be remedied by replacing the pollen filter, the cabin filter.
Grinding of front bearings, ie hubs, replacement of front bearings is more expensive as the bearings change along with the ABS sensor.
FACTORY CALLS - Opel Astra G
At the end of 1998, 21000 Opel Astra Gs were called in to check the lower control column idling. Three-door versions until 1999 had a problem with the front-seat shift mechanism. 2,0 dti summoned to check and replace air flow meter.
RECOMMENDED: petrol: 1.6i, 1.6 16V, 2.0 16V, 2.0 16V Turbo
diesel: 2.0 Di, 2.0 DTI, 2.2 DTI
TO AVOID: petrol: 1.2 16V, 1.4 16V, 2.0 16V OPC
diesel: 1.7 DTI, ECO4
CONCLUSION
Anyway, Opel The Astra G deserves an absolute recommendation. The modern exterior design and high quality interior, which was redesigned in 2002, really captivates and we recommend that you try to find just such a model if you are buying a used Astra. The Astra is very competitive with the Golf IV. Of course, she is his direct competitor, and they are very close in most things. However, the guiding principle behind the construction of this Astra was the durability of the ladder as well as its simplicity. Cheap parts are just a plus on everything mentioned so far!
If we add to this that the astra g has a precise enough steering wheel, solid suspension, a good deal of space both front and back, basic soundproofing, and a large enough boot in the hatchback version, then we can say that it is a pretty rational purchase.
---
Opel Astra Half Price - Used Half Review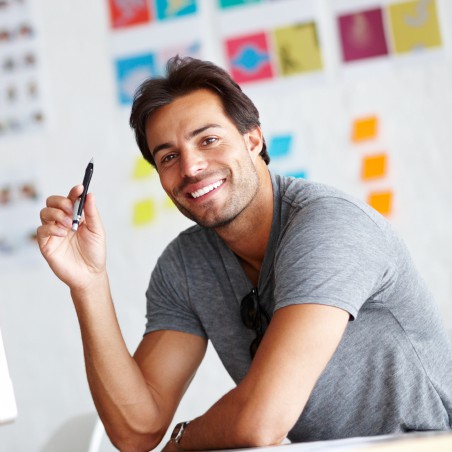 Hi there, I am Mladen and I am an auto enthusiast. I started this blog years ago to help like minded people share information about latest cars, car servicing ideas, used car info, exotic cars, and auto technology. You will find helpful articles and videos on a wide variety of cars - Audi, Mercedes, Toyota, Porsche, Volvo, BMW and much more. Ping us if you have anything cool to share on latest cars or on how to make older cars more efficient, or just want to say hi!