Mazda 6 2nd gen. 2007-2012 - Used, experience, engines
Mazda 6 2.gen. is pretty big, but not as big as Ford Mondeo or Opel Insignia. The distance of the axle is slightly larger than the Accord and Avensis, in addition, there are three body versions on offer - in addition to the sedan and caravan, there is also a liftback that was pulled in the next (third) generation.
The Mazda 6 Liftback is also a very good choice - it has a large boot with a large loading opening, even larger than in the station wagon version. Rear seat, divisible by 40:60.
Mazda 6 platform 2nd gen. was designed by Mazda and used on some Ford models offered in the United States, but it has nothing to do with Ford Mondeo mk IV.
The problem of corrosion, which is the problem of the first generation of the "six", has been solved. Only the window dividers on the rear doors corrode, which is rare in Japanese cars.
Mazda 6 2.gen. - Engines
Under the hood, not much has changed compared to the first generation. The basic petrol engines are still 1.8 and 2.0, and successful and without problems, also suitable for the use of auto-gas. Sometimes problems with the valve timing variator. People looking for a powerful petrol engine have a 2.5 atmospheric engine - no more than the previous generation 2.3 DISI Turbo. In 2010, the 2.0 MZR unit was replaced by a new 2.0 DISI with direct fuel injection. It works the same as the older one and has a complex construction and it is impossible to install LPG (or it is unprofitable).
If you are looking for Mazda 6 2.gen. with diesel and automatic transmission, we have bad news: never offered. Also, as far as the durability of the diesel is concerned, it must be disappointed: the older 2.0 is known for recurring problems in the form of leaking washer under the injector, DPF also causes problems. We emphasize that the original toothed belt in 2.0 is used, it is best to use the original parts when replacing. The newer 2.2 is recognized for much fewer failures than the 2.0, but there are problems here as well, and among them the most famous is the stretching of the drive chain.
MAZDA 6 problems
Diesel 2.0 CD defects: due to leaking pads under the CR injector, exhaust gases enter the oil, which can cause soot to enter the lubrication system. Prevention is necessary - washers should be replaced every 3-4 years.
Damage to the 2.2 MZR-CD Diesel: Excessive stretching of the drive chain causes poor exhaust.
Minor corrosion to the plinth dividing the rear door windows.
Increase in oil levels due to diesel - diesel enters the oil during DPF filter regeneration.
MAZDA 6 - attachments
The differences in equipment versions are not large: they are limited to the presence of xenon headlights, leather upholstery, Bose sound system and electric seat adjustment and heating. Every Mazda 6 generation GH has electronically controlled air conditioning - at least when it comes to the European market.
The basic variant of the equipment is Comfort, then - Exclusive, Exclusive Plus and the richest - Sport. Even in the most expensive version, it was not possible to order a diesel configuration with an automatic transmission.
MAZDA 6 2.gen. - Model history
2007: Mazda the premiere of the 6th generation II
2008: start of sales in Europe; the return of Mazda's importer to Poland
2009: new diesel 2.2
2010: visual lift
2012: Third generation presentation
Mazda 6 2nd gen. - Technical data
Version
1.8 MZR

2.0 MZR
2.0 DISI

2.5
2.0 MZR-CD
2.2 MZR-CD
2.2 MZR-CD
The year of production
2008 – 2012
2008 – 2010
2010 – 2012
2008 – 2012
2008 – 2009
2009 – 2012
2010 – 2012
Engine mark
L8
LF
LF
L5
RF7
R2
R2
Motor
petrol
petrol
petrol
petrol
turbodiesel
turbodiesel
turbodiesel
Engine displacement
1798 cm3
1999 cm3
1999 cm3
2488 cm3
1998 cm3
2184 cm3
2184 cm3
Cylinder system / valves
R4 / 16
R4 / 16
R4 / 16
R4 / 16
R4 / 16
R4 / 16
R4 / 16
Max. power
120 HP / 5500
147 HP / 6500
155 HP / 6200
170 HP / 6000
140 HP / 3500
163 HP / 3500
185 HP / 3500
Max. torque
165 Nm / 4300
185 Nm / 4000
189 Nm / 4500
225 Nm / 4000
330 Nm / 2000
360 Nm / 1800
400 Nm / 1800

Performance (manufacturer data)

Max. speed
200 km/h
214 km/h
217 km/h
220 km/h
204 km/h
212 km/h
218 km/h
Acceleration 0-100 km / h
11,3 s
9,9 s
10,0 s
8,0 s
10,5 s
8,9 s
8,5 s
6,9 l / 100 km
7,7 l / 100 km
6,9 l / 100 km
8,1 l / 100 km
5,6 l / 100 km
5,4 l / 100 km
5,4 l / 100 km
---
Mazda 6 used car price - used car review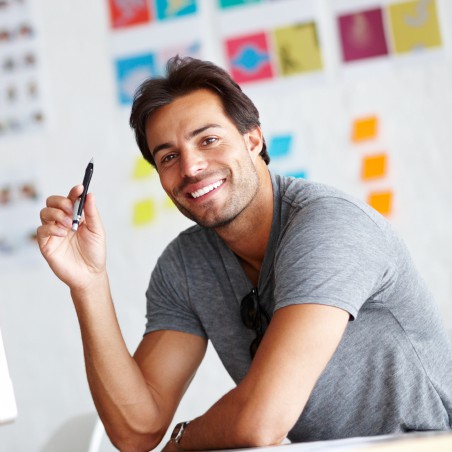 Hi there, I am Mladen and I am an auto enthusiast. I started this blog years ago to help like minded people share information about latest cars, car servicing ideas, used car info, exotic cars, and auto technology. You will find helpful articles and videos on a wide variety of cars - Audi, Mercedes, Toyota, Porsche, Volvo, BMW and much more. Ping us if you have anything cool to share on latest cars or on how to make older cars more efficient, or just want to say hi!