Kia Rio 1st gen 2001 - 2005 - Used, engines, experiences
The Kia Rio is a relatively comfortable, spacious and well-equipped car, at least in those slightly more expensive versions, which are fairly competitive. The ride is not perfect, but it is not bad either, especially with the 1.5 diesel engine that draws well and we recommend it.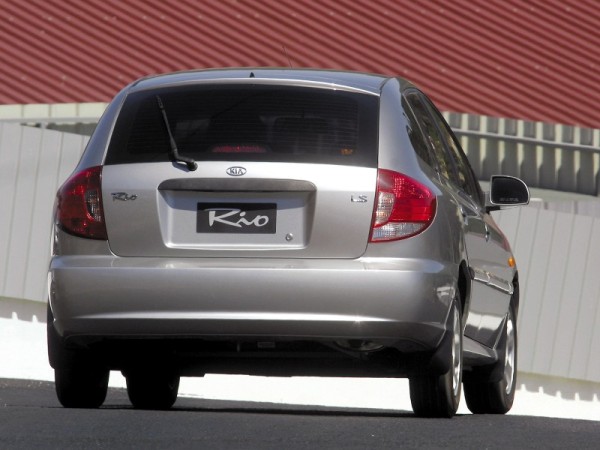 APPEARANCE
You will certainly not buy the Kia Rio because of its attractive look or great driving feel. You will buy it because the price is low, the equipment is rich, and the maintenance is convenient. Even the most refined diesel should not be too expensive for you, and it pays off because the price difference from the gasoline is not big.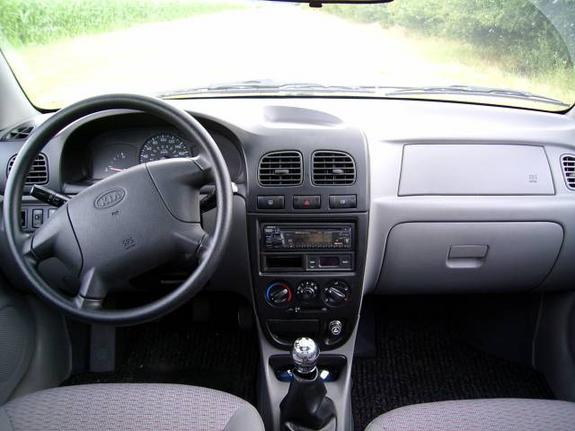 Kia Rio is one of the largest in its class, so this is reflected in the interior. There is enough space for all five passengers for both head and legs, and the trunk can accommodate a lot. The quality of the embedded materials is debatable, but somewhere it must have come to a cost.
The driving impression itself, no matter how much we expected it to be bad, was not. It's far from a rival, but it can't be called uncomfortable. The suspension is quite rigid at lower speeds but this is not noticeable in the open road when you add gas. The noise in the cabin is not deafening either, so we can say that everything is about average.
MOTORS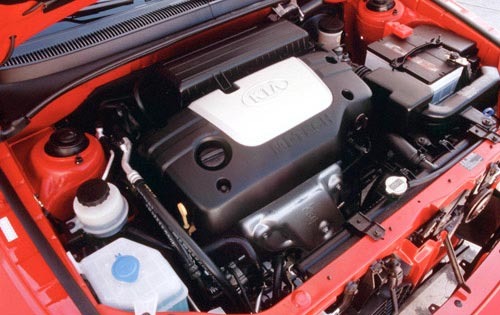 The choice is not very complicated and the decision is very easy. Given that the 1400cc and 96 horsepower petrol is quite noisy at constant cruising speed and there are major uphill problems, we would choose a diesel engine.
Let us also say that gasoline is decent fuel economy and consumes only 5,2 liters of gas per hundred kilometers. The diesel is 1,5 with 110 hp and excellent traction at lower operating modes, so frequent gear changes are not required. In addition, it consumes 4 liters of diesel on average, which is great. For this money you will hardly find a better and more economical engine, at least as far as diesel is concerned.
FAILURES
Since it has been on sale since September 2005, some standard failures have not yet been recorded. What we know about the manufacturer is not very fond memories, but it is obvious that the situation is slowly improving.
Kia The Sorrento leads the class in the least number of breakdowns, the cee'd offers a 7-year warranty, so we hope that the new Rio will perform well, given that the old one was very unreliable, especially mechanically.
Technical characteristics
| | |
| --- | --- |
| Manufacturer | Kia |
| Model | Rio |
| The year of production | 2001. - 2005. |
| Variants | 4-door sedan, 5-door hatchback |
| Length | 4,215 mm |
| Width | 1,675 mm |
| Height | 1,440 mm |
| Trunk capacity | 290 L |
| Curb weight | 944 Kg |
| Permissible load (kg) | - |
| Wheelbase | 2,410 mm |
Advantages - Kia Rio
Spaciousness in the interior
Price
Big trunk
Mane - Kia Rio
Weak motors at higher loads
Quality of interior material
Quality of workmanship
Standard equipment
Accident Safety
It seems very cheap
The steering is imprecise
Noisy at higher revs
Driving at higher speeds is unsafe and unstable
There are problems with rust
Uncomfortable seats
Source:
autobloggoran.wordpress.com
auto-mane.com
---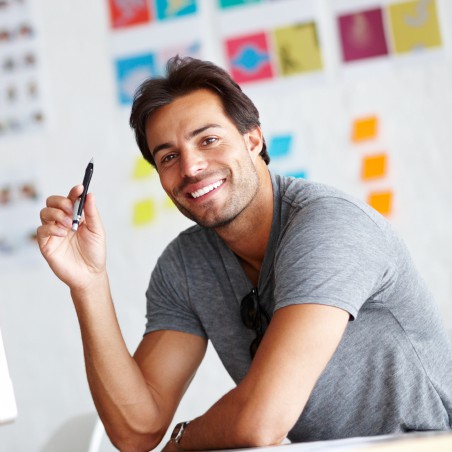 Hi there, I am Mladen and I am an auto enthusiast. I started this blog years ago to help like minded people share information about latest cars, car servicing ideas, used car info, exotic cars, and auto technology. You will find helpful articles and videos on a wide variety of cars - Audi, Mercedes, Toyota, Porsche, Volvo, BMW and much more. Ping us if you have anything cool to share on latest cars or on how to make older cars more efficient, or just want to say hi!