Kia Sportage 3rd gen. 2010-2015 - used, experiences, problems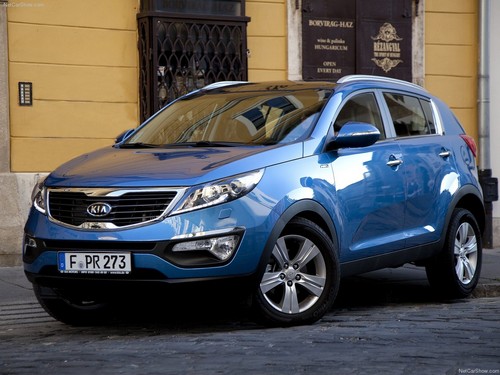 Model: Kia Sportage 3rd gen.
Year of production: 2010 - 2015
Redesign: 2014
Manufacturer: Kia
Predecessor: Kia Sportage 2.gen.
Successor: Kia Sportage 4.gen.
Class: SUV
Competition: hyundai ix35, Toyota Rav4, Nissan Qashqai, Ford Kuga
Kia Sportage 3rd gen. is a passenger car belonging to the off-road and recreational car segment. It replaced the second generation produced in the market from 2004 to 2010. Available in one body version, as a 5-door SUV / crossover.
Kia Sportage 3rd gen. In 2010, it presented a definitely different stylistic path than its predecessor. The look is definitely more modern, more dynamic and tailored to the tastes of the European customer. Sportage has grown again. Dimensions now: 4440 mm (90 mm longer than Sportage II) and 1855 mm wide (15 mm more than Sportage II). Under the hood are new powertrains with a capacity of 1,6 to 2 liters and a power output of 116 to 184 hp.
The material quality and overall reception of the interior in a richer specification are at a surprisingly good level. Especially post-2014 model rebuilding. In addition, the cabin is spacious enough for four adults to feel nice and the boot has 564 liters.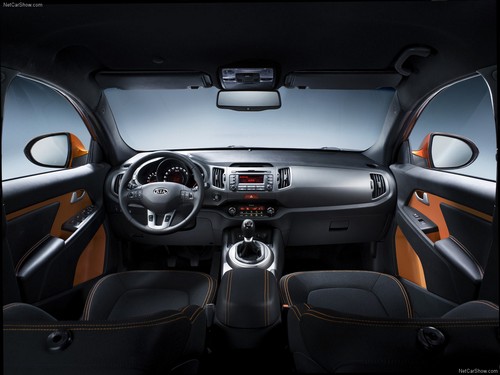 The interior looks just as interesting. We won't find old Korean garbage here - the finishing materials are of high quality, the indicators with a high speedometer in the middle are legible, and all the switches in the cockpit are arranged taking into account the principles of ergonomics.
Dimensions
Length
4440 mm
Width
1855 mm
Height
1635 mm
Wheelbase
2640 mm
Vehicle weight
1350 - 1601 kg
Trunk capacity
465 1353-kg
Tank capacity
55 l
The engine palette was not large, but certainly sufficient. 1.6 GDI direct-injection gasoline engines develop 132-135 hp. They provide sufficient performance for everyday travel. At the same time, they are surprising with a high work culture, and with proper driving can be economical. An average consumption of 7-8 l / 100 km is attainable.
The more powerful 2-liter gasoline is available in two versions. It is powered by Multipoint injection, reaching 163 hp, while the GDI with direct injection (since 2014) is slightly more than 166 hp. It is powerful and dynamic, but it consumes a lot of fuel. Only the pre-restoration version is suitable for gas installation, if someone prefers it. In practice, there are no problems with working on LPG. The average combustion of gasoline in 2-liter engines is in the range of 9-11 l / 100 km. GDI is a little more economical.
In our opinion, the diesel supply is the most interesting. Why? Because when it comes to looking for a car in this year and segment, it strives for safety. CRDI engines are really reliable and can be recommended.
The 1.7 CRDI engine was developed from the older 1.6 CRDI engine fitted to Hyundai and Kia compact cars. Of course, it has all the technical solutions known from modern diesel engines, such as Common Rail injection, variable geometry turbocharger or soot filter, but no floating flywheels. Although the durability of these elements is comparable to that of other manufacturers, Sportage users rarely complain about the shortcomings. 1.7 CRDI engine develops only 115 hp and barely 260 Nm. This is a little too small for a fairly heavy car, but it will be great for short distances if someone necessarily needs diesel. Consume about 6-8 l / 100 km.
Important information about the 2.0 CRDI engine is that the Kia Sportage III uses a completely different design than the previous one. This is a brand new R-series engine introduced in 2009, which has nothing to do with the older D-Series. One of the biggest differences is the chain drive - the belt was used earlier.
The 2.0hp or 136hp 184 CRDI has better parameters. The former already delivers good performance, while the more powerful and dynamic accelerates to 100 km / h in 9,8 s. Combustion? At 7-8 l / 100 km.
The 2-liter engines could be fitted with all-wheel drive as well as an automatic transmission. The 4WD drive was standard in the 184 horsepower version. In contrast, the 136-hp version is not combined with automation in some markets.
The third-generation Kia Sportage is available as standard with front-wheel drive. All-wheel drive is optional and requires an extra charge. The Sportage III is available with both manual and automatic transmissions: either a 6-speed manual or a 6-speed automatic.
Although the car covers a five-year paint warranty and 12-year corrosion, it is worth investing in maintenance. Especially when used on macadam where it is very easy to damage the paint which later results in corrosion.
KIA Sportage III - Specifications and performance

Engine version

Engine volume (cm3)

Max. power (hp / rpm)

Max. torque (Nm / rpm)

Max. speed (km / h)

Ubrzanje

0-100 km / h (s)

Average consumption (l / 100 km)

1,6 GDI

1591

135/6300

165/4850

178

11,1

6,8

2,0 DOHC *

1998

163/6200

194/4600

184

10,4

7,5

1,7 CRDi

1685

116/4000

260/1250-2750

173

12,3

5,3

2,0 CRDi *

1998

136/4000

319/1800-2500

182

10,8

5,5

2,0 CRDi **

1998

184/4000

383/1800-2500

194

9,8

6,0
* version with manual transmission and front wheel drive
** version with manual transmission and 4 × 4 drive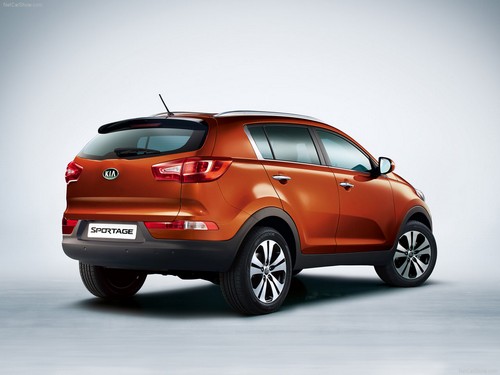 Kia Sportage 3rd gen. - problems and malfunctions
For vehicles with 2.0 CRDi diesel engines and manual transmissions, there is a problem with the floating gearbox, which in turn leads to clutch destruction and costly repairs. While driving, be aware of extreme vibrations and vibrations when idling and changing gears.
With 1.7 CRDi diesel engines, owners experience sudden downtime (delayed throttle response, lack of power). In some cases, the problem is solved by reprogramming the program into the ECU of the engine.
An increasing number of owners are reporting the rapid wear of persistent clamps and exhaust.
In many vehicles there are problems with the brake elements, which is reflected in reduced braking force, ejecting the vehicle from the braking direction and whistling the brakes.
For the original 17 and 18 rims, the finish is of poor quality, which seems to peel off.
Inside, the plastic is sensitive to scratches, especially on the door.
The frequent occurrence of water at the feet of the front passenger is most often the result of clogged drainage ducts and poor sealing of the plastic edges under the windshield.
Common cruise control issues. The problems are random and are often presented as inability to get involved. The complete solution to this problem has not yet been identified.
Increased number of issues with original navigation / radio unit. The problem is the inability to manage (freeze) individual functions.
If something creates problems, it's mostly a DPF filter. However, this is not more common than the competition and the filter can be repaired or replaced.
The big advantage of the 1,7-liter diesel engine in the Sportage is not only the lack of a floating flywheel, but also the chain as a powerplant. This one is durable and usually has no problem stretching it. We recommend that you check every 50.000 km.
Diesel engines aren't very safe. The advantage of the smaller 1,7-liter is quiet operation and low fuel consumption. The timing chain is maintenance-free, but after approximately 300 km it needs to be replaced. The car will notify you because the chain is getting loud.
The 2.0 diesel engine is equipped with a particulate filter. If driven frequently on an open road, the deposits burn when driving. However, when driving mostly in city conditions, the filter is easily damaged. If the light comes on, it means you have to visit a service center. Lack of driver reaction can lead, among other things, to a dangerous increase in oil levels. You also need to check the oil immediately.
Kia Sportage 3rd gen. - Revoke
01.06.2013. Recall due to brake problem. Models manufactured since 03.12.2010. to 19.09.2011.
08.05.2014. Cancellation due to an error in the seat belt system. Models manufactured since 10.10.2011. do 21.11.2012.
---
Kia Sportage half price - half price overview
---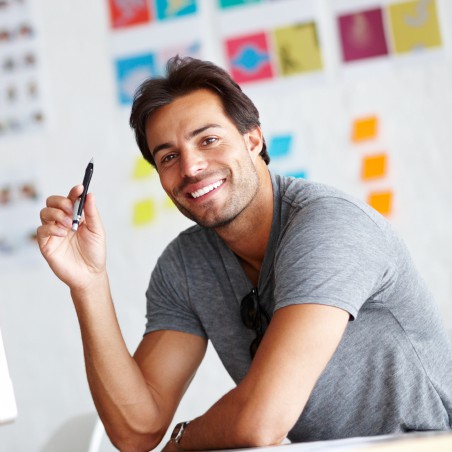 Hi there, I am Mladen and I am an auto enthusiast. I started this blog years ago to help like minded people share information about latest cars, car servicing ideas, used car info, exotic cars, and auto technology. You will find helpful articles and videos on a wide variety of cars - Audi, Mercedes, Toyota, Porsche, Volvo, BMW and much more. Ping us if you have anything cool to share on latest cars or on how to make older cars more efficient, or just want to say hi!