Mazda 3 2003 - 2009 - USED, ENGINE, FAULTS
The Mazda 3 was launched in 2003 as a successor to the Mazda 323 and was made until May 2009. The first-generation Mazda 3 is a dynamic mid-range hatchback that has strong competition. It is dynamic on the road, cabin, and of course Mazda's reliability. Maybe a little worse ergonomics and some parts are made of cheaper materials. Still, as a vehicle it is good and has good equipment packages.
The Mazda 3 has two body type sedans (sedans) with a smaller market share and a sedan that is common in the compact class.
Mazda 3 shares its technical base with Ford (Focus, C-MAKS) and Volvo (S40 and V50) and the diesel comes from the successful collaboration of Peugeot-Citroen and Ford.
The 3 Mazda 2006 had a restailing. The 2-liter gasoline engine has been given a 6-speed manual transmission, the introduction of a 2-horsepower 143-liter turbo diesel engine, and a list of equipment enriched with keyless entry and enhanced with an audio system. Increased body stiffness, reduced noise and body aerodynamics. The location of the fan has changed, the ventilation system inside is quieter.
COMFORT - Mazda 3
The Mazda 3 uses the C1 platform, which they also use Ford i Volvo. The Mazda 3 is offered on the market in two body styles - a five-door hatchback and a 4-door sedan - and despite its significant dimensions (compact 4,42 - 4,44 m long, sedan 4,54 m and wheelbase 2,64 m) does not stand out in relation to the competition in terms of interior space or trunk volume (ie 300 - 346 and 416 l). The Mazda 3 weighs from 1180 to 1385 kg.
The Mazda 3 has become more attractive visually (though back can cause some controversy). The cabin is very spacious, especially when it comes to rear seat space.
Although very sporty, aggressive in nature, the Mazda 3 is one of the largest cars in the C-segment, it has a spacious cabin that provides comfortable driving for five adult passengers. This effect is achieved by increasing wheelbase and offering more space for the shoulders and knees front and back.
Robust impressive ergonomic dashboard design, plenty of storage space, good interior quality and good equipment level, two-plane adjustable steering wheel, attractive backlight clocks. The driver's seat moves in all directions so it's easy to find the perfect position. The rear bench folds in a 60/40 ratio and when folded gives a completely flat surface. Basic models already have plenty of equipment, so only the picky ones will have a grudge.
The Mazda 3 lends itself perfectly to curves, the steering wheel is well measured and precise, the only objection is going to a slightly harder suspension at lower speeds. On the open road, these flaws disappear, but although the Mazda 3 is a very well-made car, expect some cabin noise at higher speeds while virtually no fatigue after long driving.
The Mazda 3 chassis is the perfect combination of rigidity and flexibility, stability and ride comfort, precision steering and predictable behavior in any situation. The rigid body structure is resistant to torsion and bending, gives the Mazda 3 its dynamic properties and reduces vibration and noise transmission. The lower part of the front structure of the chassis is reinforced by additional longitudinal beams of large cross-section.
The Mazda 3 Hatchback has been awarded four stars in Euro NCAP crash tests, but while that is good, most newer rivals now get five stars. All cars have ABS with EBD and Emergenci Brake Assist (EBA), plus front and side airbags for driver and front passenger, air curtains, belts with tensioners and load limiters.
TECHNIQUE - Mazda 3
The Mazda 3 engine variants are petrol 1.4 (84 hp), 1.6 (105 hp), 2.0 (150 hp) and 2.3 (260 hp) and diesel engines 1.6 (90 and 109 hp) and 2.0 (143 hp). Not only the weakest engine deserves a recommendation, it provides modest dynamics. Fun to drive are gasoline and diesel 1,6 engines.
Mazda 3 petrol engines consume an average of about 8 liters per 100 kilometers, while diesel engines consume about 6 liters per 100 kilometers.
Under the hood were Japanese petrol engines, although also usually in focus), a 1,6 - liter turbo diesel borrowed from PSA and Mazda 's turbo diesel with a capacity of 2 liters. For fans of excitement is prepared version of the MPS, presented at the Geneva Motor Show in 2006. There is a 2.3 - liter unit with direct injection and turbine (260 hp). Depending on the version, the engines are combined with precise 5- and 6-speed manual transmissions or 4- and 5-speed automatic.
Great service at the Mazda 3 runs at 240000 km or 10 years (whether gasoline or diesel) and small at 20000 km or a year, although the recommendation is to halve the deadline for miles.
Petrol engines: - 1.4 84 hp at 5700 rpm, 122 Nm at 4000 rpm, 5-speed manual transmission, ZJ with engine;
- 1.6 105 hp at 6000 rpm, 145 Nm at 4000 rpm, 5-speed manual transmission and 4-speed automatic, Z6 with engine;
- 2.0 150 hp at 6500 rpm, 187 Nm at 4500 rpm, 5 and 6-speed manual transmission and 4-speed automatic, LF with engine;
- 2.3 156 hp at 6500 rpm, 203 Nm pir 4500 rpm, 5-speed manual transmission and 4 and 5-speed automatic, L3 with engine;
- 2.3 DISI 260 hp at 5500 rpm, 380 Nm at 3000 rpm, 6-speed manual transmission, L3 - VDT with engine.
Mazda's petrol engines were also placed under Ford's hood as Duratek engines. They are characterized by above average durability, they are chain-maintained without maintenance, quiet, flexible and relatively efficient. The base engine with a capacity of 1,4 liters is very rarely the choice of the customer - it is difficult to handle a compact Mazda 3 (0-100 km / h in 14,5 seconds). The 1,6-liter unit is a reasonable compromise between performance and appetite. Variant with a capacity of 2 liters. It consumes on average only 1 liter of fuel per 100 km more, enabling more efficient acceleration.
With the Mazda 3, much more gasoline is recommended, especially the 1.6 engine, which delivers good performance with acceptable fuel economy. An even better acceleration ratio.
Turbo diesel:
- 1.6 MZ-CD 90 KW / 109 hp at 4000 rpm, 215/240 Nm at 1750 rpm, 5-speed manual transmission, I6 with engine;
- 2.0 MZR-CD 143 hp at 3500 rpm and 360 Nm at 2000 rpm, 6-speed manual transmission, RF engine code.
1.6 MZ-CD is a download concept from PSA-Ford, also exists in two versions, which Mazda then further improved… The more powerful version is 80 KW / 109 hp, 240 Nm at 1750 rpm. They needed a diesel with a small volume and consumption, and it was good to break into the European market, because Mazda did not have a developed diesel engine below 2000 cubic meters.
1,6 liter turbo diesel borrowed from PSA and armed with Bosch pump and nozzles (Ford - Delphi). It's basically a PSA / Ford engine, but what most people don't know is that before installing that engine in its 3 and 5 models, Mazda corrected all previous errors on that engine that occur with PSA and Ford, and upgraded it to its standard as the Japanese always do, 1.6 MZ-CD / 80 KW, Y6 engine. Thus, e.g. with it, the large service works only at 240 km or 000 years, while with its predecessor it is at 10 km. The 120 hp version was stripped of its FAP particulate filter throughout the production period, and the 000K S enriched with a FAP particulate filter a few months after production began. For MZ - CD 90 engines, 109W1.6 oil is recommended.
The RF 2.0 MZR-CD engine is a Mazda engine, available in two versions, both of which have been installed in the 6th since 2005, in the Premacy or in the 5th since 2006, and in the 3 Mazda 2007 only in the stronger version (105 KW / 143 KW, 360 Nm at 2000 rpm).
FAULTS - Mazda 3
The list of potential problems with all Mazda's is otherwise very short, so it's no different here. On early diesels, the turbocharger often fails, so make sure it is serviced as well. There is also a slip control system that required sensor replacement on a number of models. What matters most with Mazda is the regular maintenance of the original parts and that all services are done on time. In this case, you can be almost certain that the headache will not be.
Many Mazda 3 users are struggling with worn wheel bearings, and there are also known problems with the brakes and front track geometry. Frequent corrosion blows out the bodywork as well. There are problems with the power windows as well as defective airbag sensors.
Any Mazda 3 with more than 210 km should be avoided unless it is in perfect condition and regularly maintained. Also, avoid the car if there is blue smoke coming from the exhaust, or if the engine is too noisy. Rust around the rear wheels is common. A little rust around the wheel can be repaired, but a larger rust is something to avoid. See if the springs and dampers look dry. If the shock absorber has to be replaced. Check the air conditioner.
During the test drive, see if the car is driving straight or pulling to the side. See if the transmission changes gears smoothly. If the tires are noisy, the rear tires tend to wear unevenly, which can lead to noisier driving.
Mazda 3 1.6 petrol engine. Occasional noise about 2000 rpm.
Mechanical vibration is caused by the Mazda 3 1.6 petrol engine's too low back.
The gasoline 2-liter engine has wing problems with variable intake system.
The Mazda 3 MPS model has occasional turbine and noise problems caused by a variable valve timer.
Gasoline engine vehicles have the most problems with the ignition system, alternator and starter damage. Mazda has resolved these issues since 2006. The safest purchase should be a Mazda 3 facelift, from 2006.
Problems with the Mazda 3 with the diesel engine are the turbocharger, fuel injection, diesel engine control electronics, exhaust gas recirculation valve failure, injector seal and air flow meter. In the case of vehicles with diesel engines, which are used primarily for short distances, there may be a problem with the particulate filter.
FAP, particulate filter. The fuel additive lowers the combustion temperature of the soot in the filter. Mazda recommends refilling the additive every 60000 km. Theoretically, the FAP should be replaced every 120000 km, in practice the filter lasts a maximum of 160 - 200 thousand km. You can also try to delete, using the services of specialized companies or regenerate the old filter. FAP life will increase you by driving longer distances.
Mazda 3 1.6 MZ-CD - Lack of power and rough operation can cause a clogged or damaged exhaust gas recirculation (EGR) valve or flow meter.
Mazda 3 diesel engine nozzle problems, symptoms - starting problems, black smoke, uneven operation, loss of power.
1.6 diesel engine. Mazda 3 manufactured until October 2004, gradual reduction in power and performance of 30000 km. Especially with cars driving around town. Causes the air flow meter to become dirty. Remedy: Replace air flow meter.
1.6 diesel engine. Mazda 3 manufactured December 9-17, 2004, the risk of turbine failure. Turbocharging can be reduced and noise can be manifested. Caused by engine turbine problems. Cars recalled in early 2005: preventive and systematic replacement of turbines.
The Mazda 3 1.6 diesel can stop the engine when changing the gearbox to neutral due to a fault on the electronics controlling the EGR valve.
The Diziel model, made in 2005, hears a metallic sound after starting the engine, after driving 20000 km caused by a flywheel defect.
The end of the oil dipstick bar of 1.6 diesel engines can break and fall into the crankcase and requires the crankcase to be removed to remove the end of the plastic oil dipstick.
2.0 MZR-CD - Mazda's turbo diesel is extremely durable, but suffers from DPF and poor service - it requires the installation of original parts.
Mazda 3 2.0 diesel - at 120000 km injector washer replacement.
Mazda 3 2.0 diesel - causes of problems with power, hum in the range of 1600 - 2000 rpm, can be found primarily in the leak of the intake system and the problem with the EGR valve.
The 2.0 diesel has issues with the DPF like the Mazda 6 2.0 diesel engine. When the filter is blocked the extra fuel supplied to the engine to regenerate the filter goes into the crankcase, it pollutes and raises the crankcase oil level to the point where the ignition engine compression becomes uncontrollable.
Engine mount. On diesel models manufactured from December 26, 2006 to September 6, 2007, there is a risk that the engine mount may be unscrewed or dropped. Revocation in August 2008: tightening of control of central carrier bolt, replacement if necessary by screws and supports.
In the European versions of the Mazda, it is not planned to change the transmission oil, only to check and top up every 40-60 thousand km. Automatic transmissions should work without problems 200 - 300 thousand km. When buying, pay attention to possible slips (temporary increase in speed) when changing gears, in case of some problems it may help to update the software.
On models manufactured until August 2004, noise (creaking). It is especially noticeable at low speeds, the reason is the rear shock absorbers. The front shock absorbers can leak as well.
Power Steering Oil Pump. On models manufactured from April 2, 2007 to November 30, 2008, 1.6 MZ-CD diesel or 2.0 MZR gasoline. The problem of the residual metal particles from the conduits is caused by the failure of the power steering electric pump. It leads to difficult management. In such an event, the servo malfunction light on the instrument panel will light up and the control resistance will increase.
In some cases, the wiper motor contacts may be weakened, which may cause the wiper to malfunction.
Navigation models manufactured until July 2006 have a lot of issues with the device, and the device is slow.
Mazda 3 short life bulbs.
Fuel gauge. Possible inaccuracy of displayed fuel level. Caused by poor level needle calibration.
Mazda 3 typical corrosion problem. On the first models, rust stains usually appear on the bumpers, wheel arches, lower door edge, sills and in connecting the body to the bumpers.
Aluminum wheel oxidation occurs, especially on vehicles that are intensely exposed to winter salt along the roads.
In the case of vehicles manufactured before January 2005, there is noise on the front windows when lowering and lifting windows.
---
Mazda 3 price - used car review
---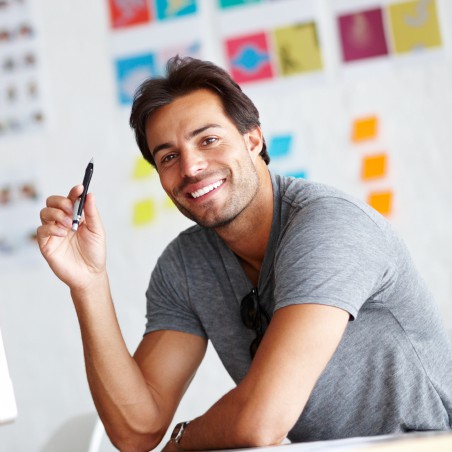 Hi there, I am Mladen and I am an auto enthusiast. I started this blog years ago to help like minded people share information about latest cars, car servicing ideas, used car info, exotic cars, and auto technology. You will find helpful articles and videos on a wide variety of cars - Audi, Mercedes, Toyota, Porsche, Volvo, BMW and much more. Ping us if you have anything cool to share on latest cars or on how to make older cars more efficient, or just want to say hi!