Citroen C4 2004 - 2010 - used, experience, breakdowns
Citroen The C4 was the first car to show that Citroen has rediscovered its talent for innovative design. The successor to the Citroen Xsara, the Citroen C4 is unmistakable - both externally and internally thanks to some unique design features. The Citroen is very comfortable and absorbs bumps well, but unfortunately the Citroen C4 has failed in some key areas. The quality of the interior is poor. It was restored in September 2008 with a new hood and headlights, and the interior has also been improved.
Unique and bold design, excellent diesel engines and improved quality compared to its predecessors. Average boot, slightly worse command position, and plenty of mechanical solutions like the Peugeot 308.
It is available in three-door coupe version, five-door hatchback, four-door sedan, and five-door MPV (minivan).
The biggest advantage of the first-generation Citroen C4 is its styling and interior exterior. The most distinctive and atypical fixed center part of the steering wheel, with only a moving ring, is the most recognizable.
With five doors, the compact looks elegant and solemn, the three-door variant, coupe, is characterized by increased dynamics. The five-door Citreon C4 is more functional and better for the role of a family car. It is true that its trunk is slightly larger (3 doors 314l, 5 doors 320l), but the other pair of doors has very easy access to the rear seats. Regardless of the version, the Citroen C4 does not have enough space above the heads of people sitting in the second row of seats. But the reload "instruments" on the dashboard and the specific design of the steering wheel (central part of the stationary) can arouse mixed feelings in some people. Driving a Citroen C4 is quite a pleasure. The car has a well-tuned chassis and precise steering. It also provides good comfort. The range of engines is a few successful engines that do not bring much trouble. Maintaining a C4 from maintenance is not particularly expensive, but a large number of small failures can increase operating costs. So, this model should be checked very carefully before buying.
The Citroen C4 proved to be very successful as the racing version of the C4 WRC, which allowed Sebastian Leb to win several world titles in the World Rally Championship.
COMFORT - Citroen C4
When launched in the fall of 2004, the Citroen C4 caused quite a stir in the automotive world. The bold design of the French manufacturer's leading people was, to a marvelous wonder, largely praised, though you couldn't see anything like it. Don't think that the radical and clever design ends up on the outside. And the interior is different from the competition. So some will find it very strange to have multi functional instruments on the board. The most radical thing is that the center of the steering wheel is fixed, so you will need a certain period of adjustment to this novelty. The Citroen C4 is great in curves but the suspension is much stiffer than what we are used to driving from this French giant. There are plenty of safety equipment, and it went well with crash tests. There are many levels of equipment.
The purchase is encouraged by an interesting silhouette, which is not as bold as in the 80s Citroen design, but stands out. There are two body styles - 3d and 5D. The front of the body of both versions are virtually identical, but the rear cars are two different worlds. For the 3-door model we find an imaginatively designed trunk with a distinctive broken glass with a sharp angle. A version with a 5-door ball body similar to the smaller model - Citroen C3.
The spherical body shape led to good aerodynamics. Length Citroen C4 with three doors - 4260 mm, width 1773 mm, height - 1459 mm, wheelbase - 2608 mm, empty weight 1280 kg, capacity 520 kg.
At the end of 2008, a facelift of the Citroen C4 was made, a gentle cosmetic restailing that included a revised bumper and grille, as well as a relocated registration, giving it a "more sportier, more dynamic look". During restyling in 2008, the length of the body increased by about fifteen millimeters and is now 4275 mm (sedan) and 4288 mm (coupe). However, this is only achieved at the expense of the new shape of the bumper, so it does not affect the millimeter or the organization or interior space.
Citroen C4 reaches a maximum of five stars in the Euro NCAP crash test for passenger safety. In both versions of the Citroen C4, the wheel suspension not only ensures good road contact and vehicle stability, but also effectively manages unevenness, works relatively quietly.
MOTOR
Citroen C4 equipped exclusively with four-cylinder engines. Gasoline engines are also available with a turbocharger, they have a power of between 88 hp and 177 hp, the most powerful variant is reserved for the coupe. Diesel engines range from 90 hp to 140 hp.
For a quiet ride of the Citroen C4, it is worth replacing the timing belt on a regular basis, since overturning or bursting it always entails significant costs. For diesel instead of 150 km, replace gear belt 000 km. With gasoline engines do not wait 100 km, replace the timing belt 000 km.
Older gasoline engines, used since 2004 on the Citreon C4, very decent, you just have to choose the right drive unit of your choice. Modern gasoline engines have been installed in the C4 since 2008; they are more technologically advanced and therefore more expensive to maintain. HDI turbo diesel is known for its very good operating parameters, but in their case there is always a higher failure rate and a higher service visit.
The petrol engines on the Citroen C4 consume an average of 7 to 8 liters per 100 kilometers, while the more economical diesel manages about 5 l / 100 km.
Five petrol engines are available with the Citroen C4: 1.4i 16V (90 hp), 1.6i 16V (110 hp), 2.0i 16V (138 hp), the new 2.0i 16V (143 hp) also presented on the new Citroen C5 and available for the Citroen C4 and 2.0i 16V (180 hp), used on the Citroen C4 for the first time. All engines have a DOHC cylinder head with two camshafts and four valves per cylinder. All engines are equipped with a five-speed manual transmission, except for the 143 hp 2.0i 16V engine, which is paired with an automatic transmission. The 1.6i 16V 110hp engine is also available with an automatic transmission.
The 1.4i 16V petrol engine at Citreon C4 develops 65 KW (90 bhp) at 5250 rpm. and a maximum torque of 133 Nm at 3250 rpm. The continuously variable timing of the valve optimizes the filling of the combustion chamber at all engine speeds. Variable valve timing offers more torque at low engine speeds and contributes to compliance with EURO IV emission standards. 118 Nm of torque - 90% of maximum torque - is available at 1800 rpm. Fuel consumption is low (6,4 l / 100 km when combined) and meets the Euro IV standard.
The 1.6i 16V petrol engine of the Citroen C4 develops 80 KW (110 bhp) at 5800 rpm and a maximum torque of 147 Nm at 4000 rpm. Exceptional response from the lowest engine rpm, this engine offers a torque of 132 Nm - 90% of the maximum amount - of 2000 rpm. A reasonable trade-off between performance and combustion. Cars with naturally aspirated engines move fast enough. Consumption in the city does not exceed 10 l / 100 km, on the open road it is possible to achieve results below 7 l / 100 km.
The 2.0i 16V petrol engine at Citroen C4 develops 100 kW (138 bhp) at 6000 rpm. with a torque of 190 Nm at 4100 rpm. The high engine torque available in low rpm provides a smooth response to the driver's command. This engine offers a torque of 165 Nm from 2000 rpm, almost 87% of the maximum torque available. Engine power offers superior response and acoustics.
The 2.0i 16V gasoline engine is also available with the Citroen C4, in a 103kW (143bhp) version at 6000rpm. It goes along with the automatic transmission. Recently introduced on the Citroen C5, this new 2.0i 16V engine offers a maximum torque of 200 Nm at 4000 rpm. It has continuously variable timing valves to optimize the filling of the combustion chamber at all engine speeds. 170 Nm of torque, almost 85% of maximum torque, comes with 2000 rpm. This engine also meets the requirements of the EURO IV emission standard.
2.0i 16V engine, develops 130 kW (180 hp) at 7000 rpm. is the most powerful engine on offer. The Citroen C4 is the first Citroen to offer this engine, which combines exciting dynamic driving with a high level of safety and comfort in everyday use. Maximum torque is 202 Nm at 4750 rpm. On this engine, the camshafts are also equipped with a continuously variable valve timing system. This feature makes the engine react powerful.
The offer is decent, so whatever gasoline you choose other than the smallest, 1,4L gasoline, you won't repent. So, if you decide on a gasoline, the recommendation is a 1.6 16V engine that handles well the mass of cars on the open road and in the city bustle. In addition, it consumes on average only six liters of unleaded gasoline.
In 2008, under the hood of the Citroen C4 there were gasoline engines designed in collaboration with BMW. The first is a 1.6 122 HP, equipped with valve timing. The second, stronger (1.6 THP 150 hp) with gasoline direct injection and turbocharging. Both units are equipped with a chain. The recommendation is the weaker version. It is more sensitive to fuel quality and expensive to repair. It should be noted, however, that both units are considered durable and reliable.
It is important to note that the diesel engines used in the Citroen C4 are very popular in the market as they are used by, among others, Peugeot and Ford.
When you intend to buy a Citroen C4 diesel, you must necessarily check the condition of the most expensive components at the service station. Control starts from the particle filter, versions 1.6 HDi it is mounted as an option, in others it is standard equipment. Another pain point is the injection system (very expensive to repair), also check the floating flywheel clutch.
The most popular Common rail unit for the Citroen C4 is the 1.6 HDi engine. In terms of work culture, performance and consumption is one of the best - if not the best in its class. Regardless of the power output (90bhp or 110bhp), it manages well enough, both in the city and on the road. Much less popular in the secondary market are the HDi engine 2.0. They are available in three models: 135 hp, 140 hp and 150 hp. It guarantees really good performance with reasonable fuel economy. The 2.0 HDi engine delivers better performance and reputation as a bit more durable, while the 90 hp 1.6 HDi has lower fuel consumption and was the only engine in the Citroen C4 without a particulate filter in the exhaust.
The 1.6 HDi engine of the Citroen C4 develops 66 kW (92 hp) at 4000 rpm, with a torque of 215 Nm at 1750 rpm. With low fuel consumption (4,7 l / 100 km combined) and CO2 emissions of only 125 g / km, this engine meets the Euro IV standard.
The 1.6 HDi engine is also available in 80 kW (110 bhp) at 4000 rpm, introduced at Xssara Picasso in February 2004. It supplies a maximum torque of 240 Nm at 1750 rpm. The torque can be increased to 260 Nm at 1750 min, thanks to the overboost function. Therefore, this engine combines fast response with linear power boost and excellent acceleration at low rpm.
As a result of its low fuel consumption – 4.7 l / 100 km in the combined cycle – and its 60 liter tank for this engine offers more than 1200 km. CO2 emissions are also very low at 125 g/km. Citroen C4 with 1.6 HDi engine is optionally equipped particulate filter (DPF).
HDi engine 2.0 complies with Euro IV standard and is diesel related system particulate filter (DPF). It develops 100 Kw (138 HP) at 4.000 revolutions. It offers a maximum torque of 320 Nm at 2000 rpm, there is also a model with 340 Nm. This engine is mated to the six-speed manual gearbox already available on the Citroen C5. As with the 1.6 HDi engine, the 2.0 HDi engine has a second-generation injection system and a variable geometry turbocharger.
The automatic transmission changes gears slowly and is prone to failures, a poor choice. In contrast, a manual six-speed is the best choice.
Citroen C4 - Model History:
• 2004 - Premiere of Citroen C4, compact 3-door and 5-door, 1.4 petrol engine (88 hp), 1.6 (109 hp) and 2.0 (136 hp), 1.6 HDI turbo diesel (90 hp), 1.6 HDi (109 hp) and 2.0 HDI (140 bhp).
• 2006 - Citroen C4 Grand Picasso.
• 2008 - Redesign of Citroen C4, new engines 1.6 VTi (120 HP), 1.6 THP (140 HP), 1.6 THP (150 HP).
• 2010 - Premiere of the second-generation Citroen C4.
FAULTS - Citroen C4
Initially, the Citroen C4 showed much higher reliability in statistics than its predecessor. This perception has changed in the meantime, problems have arisen: engine electronics problems, turbocharger failures with diesel, temperature gauge not working reliably, headlight problems, fuel system, rear brakes, rust… ., so the newer Citroen C2008 is better again.
Power loss, problem due to incorrectly installed software, voluntary vehicle withdrawal by the manufacturer to install the appropriate software.
Vehicle number: VF7 ****** AI558302 yes VF7 ****** AI56199
The first-generation Citroen C4 gasoline engines are generally less complicated and less expensive to operate than turbo diesel. But they do have some weaknesses, which do occur from time to time. The problems mainly relate to EGR valves, electronic throttle and ignition coils.
1.4 petrol if the engine is shaking at first gear with the engine idling, check the engine and transmission mounts, if they are ok, adjust the engine performance parameters with the diagnostic.
Citroen C4 1.6 16V sometimes have problems with the lambda sensor and throttle sensor.
The 1.6 THP engines on the Citroen C4 sometimes encounter problems with spark plugs or temperature sensors, which can complicate engine starting.
When buying a Citroen C4 diesel, be prepared for the truly serious costs of reaching 160 - 000 miles, you may need to replace the clutch flywheel, particulate filter and injection system components, injectors. It also happens that various sensors and modules fail, the air conditioner, the engine will not start, and the electronic lifters fail.
The HDI engine may not start at cold start, due to the relatively poor heaters.
In case of diesel engine, the intake nozzles can be damaged, then the engine enters safety mode and loses power.
With the Citroen C4 1.6HDi, turbine problems are most often caused by problems with the lubrication of the turbine bearing, so prevention is a regular oil change. For vehicles after 2008, the problem is largely resolved. In that case, you should change the oil every 10000 - 15000 km - or every year if you go less than one kilometer. Don't skimp, use quality synthetic oils.
The Citroen C4 1.6 HDi engine leaks back fuel due to poor sealing.
Fuel is just as important as engine oil. Use the highest quality diesel, with accessories that enhance its clean clean injectors. End injectors can be seen by rougher engine performance and power loss.
The flywheel is damaged when the engine is idling, the clutch pedal is not depressed, and a rattle is heard.
Clogged particulate filter on the 4 Citroen C2007 XNUMX, the solution may be a software update.
Citroen C4s with 1.6 HDi engines have problems with a defective vacuum circuit that controls the EGR valve and turbine.
Citroen C4 with 1.6 HDi diesel engine has problems with fuel line leakage due to poor sealing.
The 1.6 HDI diesel engine can break the plastic end of the oil dipstick and break into the engine, which can cause a lot of problems.
A number of Citroen C4s with 1.6 liter HDi engines have been called in for possible short circuits, which can cause two cables on the starter.
March 2008: The recalled Citroen C4 138 hp 2.0 HDI engine manufactured between July and December 2006 had problems with the valve on the vacuum pump, resulting in loss of brake assist. The problem was solved by replacing the valve.
Almost every part of the electrical system, including electronics, can refuse to operate. The problems are most commonly starters (mainly in 1.6 HDI), ECU engine, engine temperature sensor, particulate filter sensor, crankshaft and camshaft position sensor, electronic displays, instrument panel module and ESP system.
In early Citroen C4 models, alternators cannot withstand, especially in winter, when maximum cabin warming is used. With a faulty alternator and battery, it may drain unplanned. Later, Citroen uses better alternators and cables, so these problems should no longer occur massively.
H7 bulbs often get damaged. Their re-insertion of the necessary dexterity and practice, so it is better if you do not have the experience to go to the service.
Regular cruise control issues.
Wide range of radio problems.
The starter electrical installation may be subject to long-term rubbing wear. This can cause electrical problems or in the worst case of fire. Revoked vehicles to which additional electrical starter protection has been added.
Battery empty, Citroen C4 will not start, if battery has quick release terminals to check that terminals are installed.
Fast wear on the front brake discs.
Expensive electrical servo failures.
Rear axle. On models manufactured until July 2005, noise from rear shock absorbers.
Front shock absorbers. On some cars, in the event of a leak or premature fatigue, replacement is required as early as 60000 km.
There is a possibility of leaking brake fluid at the rear wheels, between the rear flexible hose and the metal brake pipes. This would eventually lead to a warning lamp for low brake fluid level and later a decrease in brake efficiency. There was a vehicle recall to a service where brake fluid leaks were checked.
November 2009: Models manufactured between March 27 and April 14, 2010 have a problem with the brake master cylinder. Preventive replacement of the master cylinder is done by the service.
The entry of water into the ABS electronic unit may eventually lead to a short circuit that could cause a fire in the engine compartment. The recall involved checking the ABS block and strengthening the sealing of the electronic unit.
On the Citroen C4 manufactured until May 2005, the side windshields are loose.
Mirror. On models manufactured until June 2005, the rearview mirror may fall off at high heat due to adhesive problems.
Interior. On models manufactured until May 2005, noise was heard from the CD box between the front seats.
Frequent occurrence of water in the taillights.
There were problems with the front seat belts, they could not lock in the buckle properly, which had an impact on the front passengers in the event of a collision. There was a recall and repair locking mechanism for the belt.
---
Used Citroen C4 prices - review
---
CONCLUSION
The Citroen C4 does not enjoy too much interest in the secondary market, and so we can easily buy a well-maintained used copy at a reasonable price. This model is certainly not to be feared. This is a common compact class car that differs from its rivals only in originality. Only buy Citroen C4 diesel after detailed inspection.
---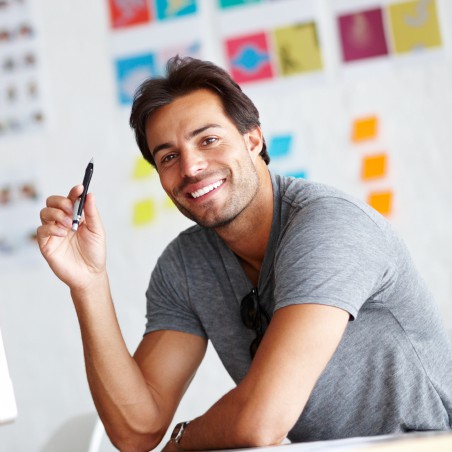 Hi there, I am Mladen and I am an auto enthusiast. I started this blog years ago to help like minded people share information about latest cars, car servicing ideas, used car info, exotic cars, and auto technology. You will find helpful articles and videos on a wide variety of cars - Audi, Mercedes, Toyota, Porsche, Volvo, BMW and much more. Ping us if you have anything cool to share on latest cars or on how to make older cars more efficient, or just want to say hi!