Fiat Croma 2005 - 2011 - used, experience, breakdowns
Fiat, primarily known as a manufacturer of small cars, was also offered cars of the middle class and with a lot of equipment. The last one was the Fiat Croma - produced in the period 1985-1994. After a long break, the Italian company decided to return to the production of middle-class cars. When the concept of the car was already known, the question of its name remained.
The second-generation Fiat Croma hit the market in 2005 after a nine-year hiatus from the withdrawal of Fiat Croma I. The model was co-developed with General Motors. Like its predecessor, the Fiat Croma II was designed by Giorgetto Giugiaro. It is difficult to find stylistic similarities between the two models.
The Fiat Croma is only offered as a five-door station wagon.
At the end of 2007, the Fiat Croma II underwent a restailing. From the outside, innovation is easily visible. The Fiat Croma got a whole new front end, a new headlamp and bumper look. Also, a brand new bumper on the back.
At the time of the creation of the Fiat Croma 2, there was an ongoing collaboration with General Motors, that is, German Opel. Thus, this model was made on the same technical basis as the then Opel Vectra, that is, its extended variant "Opel Signum". Fiat Croma 2 shares platform with Alfa Romeo 159, Opel Vectrom, Opel Signum and Saab 9-3.
At 4,75 meters long, 1,77 m wide and 1,60 m high, the Fiat Croma is dynamic in appearance. Fiat promises a versatile interior and plenty of space. A wheelbase of 2.83 meters should mean a comfortable ride. The engine range of the new Croma five engines to choose from, including two 1.8 16V 130hp and 2.2 16V 150hp petrol engines and three Multijet Turbo diesel 1.9hp 120hp, respectively 150hp and 2.4hp 200hp.
DESIGN AND INTERIOR - Fiat Croma
The Fiat Croma is slightly higher than the rest of the competition, making the seat more upright, but makes it easier to get in and out of the car. It can even "walk in" into a car and comfortably accommodate 5 adults with luggage inside. There is plenty of room for both arms, legs and head, both front and back.
The Fiat Croma 2 is designed as a cruiser rather than a sports vehicle and does its job exactly as it was intended. It is a comfortable car on shorter and longer journeys, and absorbs bumps in the road very well. The speed changes are smooth, but don't expect any sporty driving characteristics. The steering is light and easy to park, but it is quite imprecise and does not return too much feedback. Overall, the Croma is a very easy-to-drive car, and at moderate speeds it is also very comfortable.
FIAT Croma has a trunk capacity of 500 with lowering the rear seats trunk capacity is 1600 liters.
The Fiat Croma has very good safety equipment, 7 airbags (including driver's knee airbag) and also comes standard ABS i EBD.
The technical features of the Croma model allow for a brisk ride, so occupant protection should be at the top. During testing, EuroNCAP, Fiat Croma received very favorable ratings. Fiat Croma received 5 stars for adult passenger protection and 4 stars for child protection.
ENGINE - Fiat Croma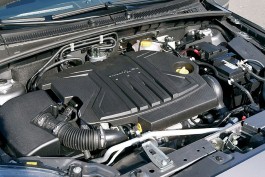 Fiat Croma 2 initially offered a choice between a 2,2-liter petrol engine with 147 hp and two 1.9 Multijet-liter diesel engines with 120 hp or 150 hp. Later a 2.4-liter diesel with 200 hp and a 1,8-liter gasoline engine with 136 hp, from January 2006. All engines meet Euro 4 exhaust emission standards. All engines are DOHC except the 1.9 TDI with 88 KW.
Fiat Croma sees the collaboration of Fiat and General Motors. The Italians provide excellent turbo diesel, and GM provides gasoline.
In the engine range FIAT Croma is dominated by diesels. Gasoline versions are just an addition, in addition to their very low popularity. Each of the diesel engines can be safely recommended. 1.9 Diesel four-cylinder engines are economical and relatively inexpensive to maintain. Version 2.4 offers superior performance but is more expensive to maintain and consumes more fuel.
The petrol engines are "borrowed" from the Opel Vectra C and have a power output of 140 to 147 hp.
Since the beginning of 2006, Fiat Croma has been offering a 1,8-liter petrol engine with 140 hp. The 1.8 16V engine (4 cylinders, 1796 ccm, 103 KW / 140 hp at 6300 rpm, 175 Nm at 3800 rpm) is more durable but lacks great flexibility, consuming large amounts of fuel (average of at least 9 l / 100 km) and it is difficult to find it on the secondary market. The 1.8 engine with 140 hp is suitable for city driving, but driving with a full trunk is better to forget.
The 2.2 petrol engine requires large amounts of fuel (10 - 11 l / 100 km) and has problems with chain lubrication, which speeds up chain wear. In an extreme situation, the chain may break. The 2.2 16V engine (4 cylinders, 2198 cc, 108 KW / 147 hp at 5800 rpm, 203 Nm at 4000 rpm) has two camshafts, but compared to the 1.8 and a pair of balance shafts. Its domain is a comfortable and calm ride with a feeling of satisfaction with the torque under the hood.
Diesel engines JT extension are offered in three variants, two four-cylinder 1.9 hp with 120 hp, 1.9 with 150 hp and one five-cylinder 2.4 20V with 200 hp.
Fiat Croma 1.9 8V MultiJet
The 1.9 8V MultiJet diesel is extremely successful with low fuel consumption, works culturally, has flexibility, is economical. Reasonable compromise between performance and power, 1.9 8V MultiJet drive unit (4 cylinders, common rail with turbine, 1910 cc, 88 KW / 120 bhp at 4000 rpm, 280 Nm at 2000 rpm, 0-100 km / h for 11.3 sec, 195 km / h, combined fuel consumption: 6.1 liters) turned out to be the least problematic and slightly less expensive to maintain due to its less complex structure (8-valve engine head, without variable turbine geometry, less clutch load. The 1,9 engine offers good performance and good economy.It draws from low revs and has good acceleration and is comfortable on the highway as well as on ordinary roads.
Fiat Croma 1.9 16V MultiJet
Stronger variant 1.9 16V MultiJet (4 cylinders, common rail with turbine, 1910 ccm, 110 KW / 150 hp at 4000 rpm, 320 Nm at 2000 rpm, 0 - 100 km / h and 9.6 sec, 210 km / h , mixed combined consumption: 6.1 liters) seems to be slightly more susceptible to failures than the 8V version. Favorable power-torque ratio, with not too pronounced turbo hole effect, is guaranteed by fast and effective overtaking, and plus it is more (for a car of 1500 kg) more than a decent consumption of only seven liters of diesel per 100 km in combined driving.
Fiat Croma 2.4 20V MultiJet
2.4 Multijet 20V Automatic engine (5 cylinders, common rail with turbine, 2387 ccm, 147 KW / 200 hp at 4000 rpm, 400 Nm at 2000 rpm, 0 - 100 km / h in 8.5 sec, 216 km / h , combined consumption: 8.1 liters), 200 horsepower turbo diesel is a proposal for drivers who want to enjoy a large power reserve, while accepting the increased costs of increased fuel consumption (8-9 l / 100 km) and higher service bills service. The 2.4 diesel went in combination with an automatic transmission. 2.4 The Multijet is equipped with a particulate filter as standard and transmission problems occur at high mileage. Spare parts are more expensive than in the case of 1.9.
The life of the 2.4 JTD engine began in the 1.9s, when it was derived from the four-cylinder 2,4 and added to the fifth cylinder. The stronger 1,9 engine shares the comfort of the smaller XNUMX engine, but offers more hp and faster and stronger acceleration.
The engines are offered with 5 different gearboxes that exploit the performance of the engine as a whole, all petrol engines are combined with a 5-speed manual gearbox, with the option of a sequential automatic gearbox at 2.2 16V, and all diesel engines have a 6-speed manual gearbox, a sequential automatic transmission offered as an alternative at 150 hp 1.9 Multijet, and as standard at the powerful 200 hp 2.4 Multijet 20V.
Fiat Croma 2 over the years:
2005: Premiere of the second generation Fiat Croma 2.2 16V with 108 KW, 1.9 JTD 88 KW and 1.9 JTD with 110 KW and 2.4 JTD with 147 KW (five-cylinder).
2006: New petrol engine 1.8 16V with 92 KW.
2007: Model restailing (mainly changing the front of the car).
2010: End of sales in Europe.
2011: Completion of sales and production in Italy.
Fiat Croma - problems and breakdowns
FIAT Croma users complain of creaking doors and side panels, quick wiping of the skin on the steering wheel. From time to time you have to deal with the failure of electronics and various sensors. It wants to cancel the central lock, fan, ABS system, flowmeter or EGR valve. The flowmeter and EGR valve over time require cleaning and sometimes replacement.
There may be problems with electricity, but also to a lesser extent than Fiat used to us. It should be kept in mind that Croma is packed with safety equipment and various electrical devices, so the right place for a potential failure can be cited as electricity.
In the case of 2.2i 108 KW engines, ignition module problems, clogged egr valve, oil pressure drop and lambda probe can occur, and there is a problem with poor lubrication of the drive chain, which in the worst case can cause the drive chain to burst.
Diesel problems can be damage to water pumps (1.9 TDI with 110 KW and 2.4 JTD), flowmeter problem, clogged DPF filters (diesel engines, often 2.4 JTD), floating flywheel or EGR valve.
Fiat Croma diesel can cause problems with the turbocharger, especially at about 150 kilometers, if not serviced regularly.
For 2.4 JTD engines, the failures are floating flywheel, turbochargers, fuel injection pump and injectors. So all those problems that plague modern turbo diesel, except that there are fewer here and high endurance.
For all diesels, the problem may be engine jerking, hesitation when accelerating to 1800 - 2000 rpm, it is possible that the EGR valve is not working properly.
All models with carbon black particle filter, younger than 2006. Engine oil pressure indicator blinks, the Ecu of the engine lights the engine oil pressure indicator at the moment when it is necessary to replace the oil and oil filter that have become contaminated by regeneration of the carbon black filter. The maximum distance traveled between oil changes depends on many conditions. The engine oil pressure lamp can be reset with the appropriate diagnostic equipment.
Diesel with automatic transmission, hesitation in deceleration after acceleration, ECU engine software error, software upgrade required.
1.9 JTD over time you will need to replace the floating flywheel, soot particle filter and turbine. Easily available substitutes have a positive impact on operating costs.
Fait Croma 1.9 TDI (110 KW) and 2.4 JTD engines have problems with the intake manifold wings that direct the flow of air, the wings can fall off, fall into the engine and damage the engine, the problem occurred at the beginning of production, the problem has been solved since 2008.
2.4 JTDs at higher mileage are not uncommon or excessively worn out injectors weaker - thrust, increased consumption.
It was a call from Fiat for Fiat Crom owners to retrain the rear suspension to alleviate excessive tire wear.
Before buying, it is worth checking the condition of the steering mechanism - repairs are expensive, and failures are unfortunately not uncommon.
One of the main problems that Fiat Croma repairers point to is certainly the rear retaining clips, due to the weight of the Fiat Croma but also its secondary purpose (freight). The rear mounting brackets are under intense strain, so it is not uncommon for vehicles imported from abroad to be initially ripe for replacement. This is a cost that all Fiat Croma customers should seriously count on. Following is another common problem, and these are the balance rod erasers, and they should definitely be checked before purchasing.
The Fiat Croma should be checked for the installation of the ABS sensor on the rear axle as it often happens that the cables, due to the moisture that collects around them, have worn off, and then there is a problem with the ABS electronics, so this device reports a malfunction.
The ABS light illuminates permanently or occasionally the problem is water penetration into the front wheel rotation sensor connectors; it is necessary to disconnect the front wheel rotation sensor connectors and clean the connectors, dry them to connect the connectors and protect the connectors with a thermal buzzer.
Fiat Croma electrical problems can be window lifts, radio or air conditioning problems.
The alarm may only occur sporadically.
Very frequent alternator failures, in winter the alternator housing may crack.
Frequent blowout of light bulbs.
From time to time there may be a short circuit error on the fan heater (start of production), which should not be underestimated due to the risk of starting the whole vehicle.
The position of the contact lock in the Fiat Croma is practically taken from the Sab models - it is located in the central pole, near the gear lever. This interesting detail also brought with it a problem that owners of "sabs" have long known about. Namely, impurities and dust fill the inside of the contact latch over time, so it occasionally can block, and in the most difficult case it can be completely canceled, so it needs to be replaced.
There are also luggage door lock failures.
Corrosion does not bypass the exhaust system.
Air conditioning is a potential problem due to an external influence, which is the air conditioning cooler. It is positioned quite low and is often affected by stones, dirt and various impurities that the car picks up while driving. Unfortunately, the material it is made of is not of superior strength, and even the refrigerator is not able to hold too much of this torture and over time becomes porous, so it needs to be replaced.
CONCLUSION
Do not be scared of these "chrome" flaws, because it is a really reliable and overall more than a solid car, which is offered at a very attractive price, given the very rich equipment that is standard for these models, but also thrifty and powerful diesel engines.
Based on a brief overview of used chrome, it is more than clear that the vast, but indeed the vast majority of models are made up of diesel engines. In this sense, this car should be understood as well, since most customers think that they will get a classic "Italian" from Fiat Croma with all its virtues and flaws, and then they are simply surprised to find that they are driving a classic "German" instead. . Such a surprise is greatest when they see the prices of spare parts because some items are not really naive, especially when it comes to suspension components.
The engines and components of the brakes and suspensions are interchangeable with those used in the Vectra and Saab 9-3 C.
---
Used Fiat Croma prices - overview
---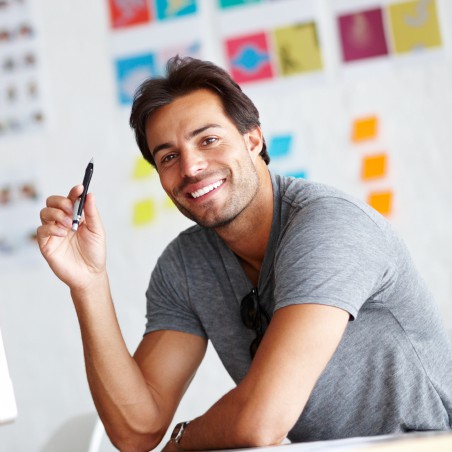 Hi there, I am Mladen and I am an auto enthusiast. I started this blog years ago to help like minded people share information about latest cars, car servicing ideas, used car info, exotic cars, and auto technology. You will find helpful articles and videos on a wide variety of cars - Audi, Mercedes, Toyota, Porsche, Volvo, BMW and much more. Ping us if you have anything cool to share on latest cars or on how to make older cars more efficient, or just want to say hi!