Alfa Romeo 159 2005 - 2011 - used, experience, failures
The Alfa Romeo 159 was launched in 2005. She had the difficult task of meeting the sales results she had set Alfa Romeo 156, a unique model that still catches the attention of the streets today. Designed by Giorget Guigar, the Alfa Romeo 159 quickly won the hearts of customers with its evolutionary 156 design. Then a little later, the SW version was introduced, and then came Brera, a model based on the 159, and the cycle was concluded by Brera Spider.
The Alfa Romeo 159 has been increased in all dimensions from the Alfa Romeo 156 and now looks very serious. The length is now 4,66 (22,5 cm more than the Alfa 156) and even 1,83 meters (+ 8,5 cm) wide! Of course, wheelbase has been increased by a good ten inches. Such a significant increase in dimensions can logically be complemented by the fact that the Italian strategy has now changed. So the second thing to see is the higher target and Alfina's sharp threat to very serious competitors in the mid-range BMW 3 Series, Audi A4 and Mercedes C. Right here is the big difference in the concept of the previous Alfa 156 and the new Alfa 159. While the 156 was conceived as an absolute novelty and refreshment in the then somewhat unimaginative market, today the new Alfa Romeo 159 goes to contend for status in the premium mid-range.
The Alfa Romeo 159 was manufactured from 2005 to 2011 as a four-door sedan, as was the Sportwagon wagon from 2006. The Alfa Romeo 159 was positioned as a sports vehicle. The interior is relatively narrow and the trunk not particularly large.
For years, a compromise has been made with the acquisition of Alfa Romeo. On the one hand, excellent performance, excellent handling, high engine noise and an unusual driving experience. On the other hand, a high rate of failures and whims must have endured. The Alfa Romeo 159 is more reliable than its predecessors.
DESIGN AND INTERIOR - Alpha 159
Although the Alphas were sometimes strange or illogical in design, none were ugly so far. Neither does the new Alfa Romeo 159, which boasts elegant lines, calm but also aggressive shapes and contours that associate power, speed and dynamism in every aspect. The connection between the 156 and 159 models undoubtedly exists, but the body is brand new and larger, and all shapes have been improved. Alfa Romeo 159 at least in terms of appearance, you can not say that it leaves you indifferent.
In any case, we will say that this is still Alfina's interior, but significantly improved compared to the 156's. Materials and the finishing itself, which is now at a very high level, are especially pleasing. The ability to personalize the interior is very large, and all the materials - from the finest leather to the standard rigid plastic (which is very small) are simply great. However, a combination with the dashboard in beige should be avoided as they interfere with the reflections that light color produces on the windshield. In general, the seats are quite ok, both front and rear. What was still expected, though, was the rear bench space. Given the significantly larger body and longer wheelbase of the new 159 than the 156, it was expected that rear passengers would be given a little more room, especially for the legs. The impression is that the V12 engine could fit in front, given how much space it takes to reach the A-pillar, while the cab is pulled back a little. Of course, you don't buy a car to sit in the back, so this shouldn't be a bigger problem. If so, choose a new Fiat Croma or Opel Signum… It would be said that this increase in the overall dimensions of the vehicle feels most forward, and the most in width. The driver of the new Alfa 159 can be very tall or fat, no problem. It is very easy to reach the driving position, mainly by moving the steering wheel in height and depth, as well as by moving the seat in length and height (extra charge and electronically, in 8 directions with memory). The controls are very ergonomically positioned and easily accessible, and you can find standard audio and air conditioning controls on the center console itself.
The rear door of the Alfa Romeo 159 now has a standard door handle, instead of the concealed C-pillar. Many saw it as a disadvantage, because this particular detail was the main one on the previous Alfa 156 and had not been seen in the batch until then. Now, it also had its function, which is to make the Alfa 156 look more like a coupé and therefore enhance the sporty note of this model. This is not the case with the Alfa 159. The new model now needs a higher dose of severity, so this detail is left out. And the rest of the bodywork is really serious.
Stronger versions of the Alfa Romeo 159 also feature separate, twin exhaust pipes that further complement the powerful image of the model, as well as 16-inch aluminum wheels up and down (factory up to 18). All in all, the concept of the exterior of the Alfa Romeo 159 is now much more serious than its predecessor, on which the design relies only slightly.
The standard for all Alfa Romeo 159 is the card instead of the key, with all the buttons for starting and turning off the engine. It is interesting that they opted for the use of the card not only for the sake of greater theft security or for easier starting of the car, but solely because in a traffic accident the key in the contact lock could injure the driver's knees.
She was forgiven. The Alfa Romeo 159 fits perfectly on all surfaces, with the only objection being a bit more tilting in curves when driving sharper. The steering wheel is direct. Cabin noise is minimized, though you will hear dampers if you just run into a larger hole. All models, even the basic ones, are well equipped.
With sharp brakes and turns, the weight caused by technology can be felt. Specifically, at 1680 kg, the Alfa Romeo 159 is not "lean but elegantly Italian". With the help of electronics and good brakes, that mass doesn't feel too much, but it should always be kept in mind. When crossing over poor substrate and bumpy asphalt, the Alfa Romeo 159 is stiff and loudly resents. But it is not uncomfortable, most importantly.
Although driving in the Alfa Romeo 159 is expected to be at a very high level. The suspension combination applied to this model is ideally suited to the platform, which was specifically designed for the Alfa Romeo 159. This new platform is the product of cooperative work with GM-on, that is, with Saab and Opel. So, the chassis was not borrowed but made specifically for this Alfa and for now it is known that it will be applied to the production model Alfa Brera. For the most part, the ride is more than safe and precise, though running in lower versions is somehow too easy.
Due to the sophisticated Premium platform on which the Alfa Romeo 159 is based, high passive safety is achieved and the chassis torsional rigidity is one of the best in this category.
Standard safety features The Alfa Romeo 159 has seven airbags, ABS and stability control. Euro NCAP crash test for Alfa Romeo 159 reaches maximum five stars for passenger safety.
Alfa 159 - Engines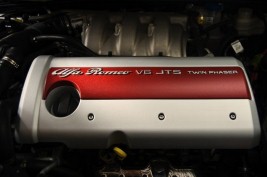 This kind of, somewhat frightening, development of the situation is the result of a failed flirtation between GM and Fiat, which fortunately is completed by both companies. However, some of the technology and circuits came at Alfa. Traditionalists, sensitive to the fact that Alfa has never shared mechanics and always had excellent engineers and know-how, may anger this technical profile, favorite brands, but realistically, there is no reason to worry. Both the engine and the platform are of high quality and will not damage the image of the house.
The Alfa Romeo 159 offers four-cylinder petrol and diesel engines, a six-cylinder petrol engine and a fifth-cylinder diesel engine. With petrol engines, the power is in the range of 140 hp - 260 hp, and with diesel 120 hp - 210 hp. The range of engines is constantly updated and changed during the five years of production of the Alfa Romeo 159 in order for the manufacturer to try to keep up with the competition.
The Alfa Romeo 159 engine range has proven to be quite large over the six years of production, gasoline 1.75 TBi (200 HP, turbo), 1.8 (140 HP), 1.9 JTS (160 HP), 2.2 JTS (185 HP) and 3.2 JTS V6 (260 HP) ). Only the weakest 1.8 has no direct injection.
The 3,2ZTS 260hp, 185hp 2.2JTS and 1.9JTS 160hp petrol engines have been developed to Alfa Romeo specifications. They match Alfa Romeo's typical direct-injection engines, which manifests driving pleasure and high performance to customers. The three engines use a JTS (Jet Thrust Stoichiometric) injection system with direct injection or in stoichiometric ratio, which provides excellent peace of mind. Of course, JTS engines meet the Euro 4- standard.
With one exception, the 1.75 TBI, all under the hood engines from Alpha developed in collaboration with General Motors. However, some are still finely tuned by Alfa Romeo engineers.
Alfa Romeo 159 1.8
The base engine is a GM engine, which can be found, among other things, in the Opel Astra and Vectra. The unit provides acceptable performance - 10,2 seconds to "hundreds" and more than 200 km / h, but flexibility leaves a lot of space. The engine is less greedy for fuel than larger engines.
Alfa Romeo 159 1.8 TBI
The sporty experience is the new small TBi petrol engine, with a volume of 1742 cm3. A unit that uses variable valve timing, direct fuel injection into the cylinders and a turbocharger. This engine and software make the Alfa's driving experience a little worse than that provided by the six-cylinder engine version. Meets Euro 5 standard. The Alpha practically accelerates from standstill, but the power explodes at about 1800 rpm. Until recently, it only fit cars with diesel engines. Alpha breaks that stereotype engine can evenly and breathlessly develop power from "below" to over 5000 rpm. Even above 100km / h the response to gas pressure is a rapid increase in speed.
Alfa Romeo 159 1,9 JTS
New 1,9 liter petrol engine with 160 hp and same diesel engine with 120 hp. Petrol is a different story - it is completely new, of course the fruit of working with GM and the JTS (Jet Thrust Stoichiometric) designations, so the current Twin Spark ideology is abandoned. Gasoline performance is: top speed 212 km / h and acceleration from 0-100 km / h in 9,7 seconds! Just to remind you that the Alfa 156 petrol was in the range of 120-190 hp, and in 1998 it was more than great. So, not just bodywork has grown.
Torque is also excellent at 1.9 JTS, of which 88% is already available at 2.000 rpm. And with a power output of 118 KW (160 hp), the brilliant 1,9 JTS has a top speed of 212 km / h.
Alfa Romeo 159 2.2 JTS
The 2.2 JTS delivers 136 kW (185 bhp) and a maximum torque of 230 Nm at 4 rpm, a top speed of 500 km / h, accelerates from 222 to 0 km / h in 100 seconds. This is one very interesting engine, very similar in performance to the strongest unit on offer. The biggest problem and the biggest difference between this and the strongest is the front-wheel drive. OK, the front traction can handle that 8,8hp, but certainly not as good as all-wheel drive. Riding at maximum limits, whether straight or through chic, is not as safe and secure as the most powerful model on offer.
Another feature of the 2.2 and 1.9 JTS engines that come with the Alfa Romeo 159 is the camshaft drive that uses the chain, unlike the conventional timing belt, this system has the advantage of not needing to be replaced during engine life.
Alfa Romeo 159 3.2 JTS V6 260 hp
The Alfa Romeo 159 really wins with the new V6 3.2 liter petrol engine, which delivers 260 hp. This is a significant departure from the previous Alfa V6 engine as well as a natural evolution. The technically new engine is capable of delivering 260 hp (20 bhp or 8% more than the previous 3.2 V6), a maximum torque of 322 Nm at 4500 rpm (+ 33Nm, an increase of more than 11%), a specific power of 60 kW / l with a specific torque of 100 Nm / l, a significant increase in low-speed torque (approximately 30 Nm more than the previous 3,2 V6 engines, starting at 1500 rpm), maximum rpm of 7200 rpm, minimal maintenance (hydraulic valves and chains), light weight aluminum cylinder and crankcase head. Meets Euro 4 exhaust emission limit. With this engine, the Alfa Romeo 159 can reach a top speed of 240 km / h in 0 to 100 km / h in 7 seconds.
JTS direct injection system. This is the original Alfa Romeo concept that injects fuel directly into the combustion chamber with a stoichiometric mixture optimized for improved performance, but also guarantees low consumption and compliance with Euro 4 emissions limits.
"Twin Phaser" continuously variable valve opening time (intake and exhaust) applied to Alfa Romeo 4-cylinder and 6-cylinder engines. Variable valve timing allows the phase angle on both cams to vary up to 50 °, top performance, on the one hand, because the best phase can be selected at all engine speeds, while reducing consumption and exhaust emissions. At the same time, it is possible to optimize the engine's volumetric efficiency over the entire operating range, exploiting the valve setting: this means a very favorable curve torque and maintains it over a wide range.
Another feature of the camshaft drive system is the use of the chain to drive the drive. The tension is provided by automatic hydraulic tensioners that theoretically need no maintenance throughout the life of the engine.
The diesel engines offered meet the Euro 4 standard, fitted with a second generation 1.9 JTDM 8 V (120 HP), 1.9 JTDM 16 V (150 HP) and 2.4 JTDM 20 V (200 HP) particulate filters and common rail. The diesel engines are equipped with Multijet technology and a turbocharger with variable geometry and intercooler. Diesel engines guarantee excellent power and torque delivery in all driving conditions, combined with low fuel consumption.
All of them are reduced to two basic engine blocks with 1,9 and larger with 2,4 liters. A further difference is made mainly by turbochargers and computers, but still what the final buyer should only be interested in is that these engines are phenomenal. The first of these two is a 16-valve variant of the diesel engine that develops the standard 150 hp, with a large 320 Nm at 2000 rpm. It is more economical on the open road, but not in urban environments than the 1,9 JTDM with 8 valves.
Alfa is known for its gasoline engines, but the Alfa Romeo 159 is better for dieselers. The best choice is the 1.9JTDM 150hp which provides good performance because 120hp is too weak for the heavy Alfa 159, a very powerful 2.4 JTDM that was created by adding a fifth cylinder to the 1.9 JTDM, it is more expensive to maintain.
Alfa Romeo 159 1.9 JTDM 150 hp and 120 hp
Both have 4 cylinders in the line. The first engine has 16 valves and delivers 150 HP (110 kW) at 4000 rpm and a maximum torque of 320 Nm at 2000 rpm. The other has 8 valves and delivers 120 HP (88 KW) at 4000 rpm and a maximum torque of 280 Nm at 2000 rpm. Changes have been made to both engines to increase performance and torque at low speeds while reducing noise and vibration.
Equipped with a 150 hp 1.9 JTDM engine, the Alfa Romeo 159 reaches a top speed of 210 km / h and accelerates from 0 to 100 km / h in 9,4 seconds (120 hp 1.9 JTDM are 191 km / h and accelerates from 0 to 100 km / h h in 11 seconds). Despite these brilliant performance, the fuel economy is: 6 l / 100 km for the mixed cycle (5,9 l / 100 km for the 120 hp 1.9 JTDM).
Alfa Romeo 159 2.4 JTDM 20 V 200 HP
Derived from the famous 2.4 JTD 20 V "Common Rail" engine, the new engine has 5 cylinders in line and the most powerful engine in the JTD Multijet family, with a specific power of 84 hp / liter.
The new engine offers a number of advantages. First of all, it is much quieter in the heating phase, depending on the speed and ambient temperature. It is also extremely powerful (147 KW - 200 hp at 4000 rpm), with a torque of 400 Nm / 2000 rpm.
Several changes have been made to the new turbo diesel engine to increase performance and torque at low speeds while eliminating noise and vibration.
90% of maximum torque is available between 1750 and 3500 rpm. These figures give a pleasant ride and great performance. The Alfa 159 has a top speed of 228 km / h and accelerates from 0 to 100 km / h in 8,4 seconds. Fuel consumption is 6.8 l / 100km in a mixed cycle.
The engines of the Alfa Romeo 159 come in combination with the new six-speed manual gearbox, for some models there are automatic transmissions and a Selespeed transmission.
The manual six-speed gearbox is on most models (1.8 has five speeds), the Aisin AVTF-80SC six-speed automatic transmission is available with 1.9 diesel, 2.4 diesel and 3.2 petrol. The Selespeed gearbox is available with a 2.2 petrol engine.
The Alfa Romeo 159 is available with front-wheel drive and all-wheel drive.
The "Q4" all-wheel drive system is available with 3,2-liter petrol and 2,4-liter diesel engines.
The Alfa Romeo's "Q4" integrated drive system is a combination of mechanics and electronics for the best driving characteristics. Namely, it is a permanent 4 × 4 drive with three differentials and a self-closing Torsen C unit in the center. This system distributes 43% of the power to the front and 57% to the rear axle and constantly checks for wheel slippage. The planetary gear arrangement allows mechanical control, and the system is designed to be compatible with all electronic accessories (ABS, EBD, ESP, ASR), which makes it absolutely safe and easy to control.
Thanks to the differentials on both axles, as well as the center differential, power can be adequately transferred to the substrate, and thanks to the electronics it will be distributed in the best way.
Alfa Romeo 159 - History of model:
2005: Presentation at the Geneva Motor Show, Alfa Romeo 159 sedan; 1.8 petrol engine (140 hp), 1.9 JTS (160 hp), 2.2 JTS (185 hp), 3.2 JTS V6 (260 hp) and 1.9 JTDM turbo diesel (120 hp, 150 hp), 2.4 JTDM (200 hp).
2006: Debut at the Geneva Motor Show at the Sportwagon.
2007: 2.4 JTDM Diesel Engine (210 HP).
2008: small restailing.
2009: 1.75 TBi petrol engine (200 hp, turbo), diesel 1.9 JTDM eco (120 hp), 2.0 JTDM and 2.0 JTDM eco (both 170 hp).
2010: 2.0 JTDM diesel engine (136 bhp). Withdrawal of 1.9 JTDM and 2.4 JTDM versions.
2011: Production termination, no successor.
FAULTS - Alfa Romeo 159
Alfa Romeo 159 is much higher quality than the 156 produced earlier, Alfa has been able to dramatically reduce the electronics failure rate and drive that owners of Alfa Romeo 156 regularly complain about.
Alfa Romeo 159 most often requires repair of electrical components and steering and brake systems. In turn, the engines, bodywork and chassis remain in good condition.
If Alfa's previous owners did not maintain it properly, expect expensive service. On the other hand, if you do your best and check the Alfa Romeo 159 well before buying, driving and maintaining the Alfa 159 can be a real pleasure.
This is where the owners are divided. Some swear by their Alpha while others are very dissatisfied. Diesel has caused the computer to completely fail, so it can easily be left in the middle of the car. There may also be problems with your car electronics, so test everything, even the wipers, for good. Trap and brake problems are also possible so check the tires for uneven wear. Spare parts are not cheap, so it is advisable to open your eyes to buying this half-size car, no matter how young he is.
1,9 JTS and 2,2 JTS engines. When shopping, be careful with the chain, check that the chain is not stretched.
Gasoline engines also record many cases of head firing.
Engine vibration, hesitation and ignition failure during cold start. Check the electronic and mechanical components, if correct. The ECU of the engine must be re-programmed.
Oil leaks on gasoline engines are standard, helping to replace the gaskets they have loosened.
Alfa Romeo 159 1.750 TBi. The turbo unit creates a lot of problems.
Long service intervals of 20000 km cause sludge buildup which prevents the chains from lubricating properly on the 2.2 and 3.2 GM gasoline engines leading to their chain stretching and tearing. Genuine GM engines based on this have also suffered similar problems. More frequent oil change is a way of potentially avoiding chain issues, with a change interval of 10000 km.
Clogged EGR valves - for all diesels.
The engine ECU can fail, especially on Alfa Romeo 159 diesel.
Clogged EGR valves - all diesels.
Kvar DPF filter. The problem may arise in the case of specimens equipped with DPF until filter clog and loss of power. Speaking of particulate filters, it's good to know that we will find them in most Alfi 159 JTDM engines. Maintenance-free theoretically, but in practice it turns out that replacement may be necessary. In the case of frequent urban driving, diesel engines suffer from blockage DPF filters. Regular highway driving is required to regenerate DPF filters.
Diesel malfunctions can also be caused by an oil pump, a flywheel and a turbine.
ADAC has specifically registered in the years of 2005 and 2006 the numerous problems of diesel engines in engine management and with injectors.
Alfa Romeo 159 1.9 JTDM. On 1.9 JTDM engines, the gear belt goes over the water pump and a water pump failure can pull the belt off the water pump and cause the engine to crash at 40000 km. Common problems about 1.9 JTDM diesel engines due to intense belt wear and poor water pumps.
1.9 JTDM engine 120 hp or 150 hp. Turbine problems can be broken turbine or lack of lubrication.
Diesel 2.4 and 1.9 16 V defective damper system that changes the length of the intake manifold. In the extreme, it can even lead to a situation where a part of the damper will break into the cylinder, causing engine failure.
JTDM engine. Engine jerk and hesitation when accelerating to 1800 - 2000 rpm. Possible problem The EGR valve is not working properly.
At 6 speed manual gearboxes with 1.9 JTDm grinding bearings.
It rings from the gearbox lever space, comes from the speed selector cable, cable replacement required.
Automatic transmission Q - Tronic defect (knocking, noise) due to electronic control error, which can lead to unwanted traffic jams. After several attempts, the correction finally took effect in September 2007.
The first models suffer from misaligned suspension that causes wear on the front tires.
Noise from the steering column indicates wear of the steering column and inadequate oil in the steering system.
The noise from the steering servo pump during a cold start may mean that there is air in the system.
Color problems on darker vehicles.
Present color peeling on the original wheels.
Often loose rear seats.
In some vehicles, the instrument panel creates a light show, which is usually resolved by reprogramming the electronics.
Switches and wipers that can be shaky.
Initial traces of corrosion on sleepers.
Fluid from the air-conditioning system is common, and a lack of fluid can damage the compressor of the climate, it can be heard howling and creaking.
CONCLUSION
Although, looking at the engine, transmission and platform, no longer absolutely Italian, the Alfa Romeo 159 retained its Latin spirit and charm, which is still visible and has not disappeared under the onslaught of globalization, which always beats authenticity first. Freed from poor quality, poor finishes and a reputation for being unreliable, the Alfa Romeo 159 can rightly be called an adequate competitor to the German trio, which has so far been unrivaled in this class. Although at times similar to them, in others still its own, the Alfa Romeo 159 has been able to necessarily modernize without losing its features that make it a member of the Alfa family. Therefore, it is an attractive alternative to all customers, solvent enough to think of a car like this.
The vast majority of Alfa Romeo 159 owners have expressed their willingness to buy this model again. Drivers praise the car styling, excellent handling, as well as positive emotions that accompany the behavior of an ideal sedan from Italy. To fully enjoy the fact that the Alfa Romeo is, you must be able to squint at the minor flaws.
---
Alfa Romeo 159 prices - used preview
Offer of used Alfa Romeo 159 on the site mojauto.rs [/ su_button
---
---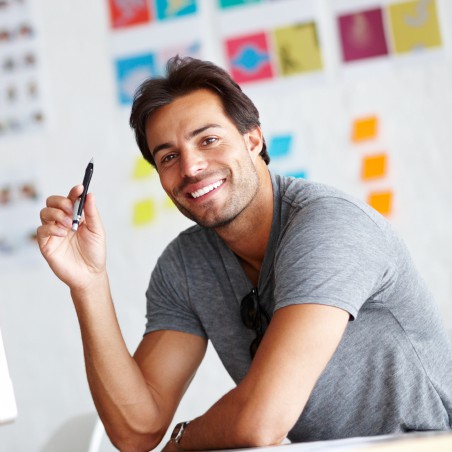 Hi there, I am Mladen and I am an auto enthusiast. I started this blog years ago to help like minded people share information about latest cars, car servicing ideas, used car info, exotic cars, and auto technology. You will find helpful articles and videos on a wide variety of cars - Audi, Mercedes, Toyota, Porsche, Volvo, BMW and much more. Ping us if you have anything cool to share on latest cars or on how to make older cars more efficient, or just want to say hi!