Bmw 3 E90 2005 - 2011 - used, experience, malfunctions
In 2005, BMW introduced to the public a new generation of Bmw 3, which was redesigned under the supervision of Chris Bangle, known for the controversial design of the 5 and 7 series. The design of the Bmw 3, which accounts for half of the cars sold, is not radical insofar as the 5 Series and 7 have been redesigned.
The fifth-generation BMW 3 is marked with the E90 (sedan), E91 (station wagon), coupe (E92) and convertible (E93) was the sixth year on the market, a year less - coupe and convertible. Like its predecessor, the BMW 3 E90 does not shock with the space in the rear seats and the volume of the trunk. If you accept the sport suspension and the steering system that reacts to the slightest movement of the steering wheel, you will be happy. Three years after the appearance of the Bmw 3 E90, it underwent its first restailing. The sedan, coupe and convertible are also available in the M Power 4-liter V8 variant with 420 horsepower. The Bmw 3 can also be equipped with four-wheel drive by a manufacturer called Bmw xDrive. It competes in the market primarily with competitors such as the Mercedes C-Class, Audi A4 i Alfa Romeo 159.
You can choose between four and six-cylinder engines, of which petrol runs in the range of 122 hp - 420 hp, and diesel of 115 hp - 286 hp. Powerful models come with a turbocharger. Efficient Dynamics savings have been available since 2007, which automatically shuts off the engine (start-stop system) during prolonged downtime.
In the fall of 2008, the BMW 3's restailing gave a sharper style and interior refresh.
Compared to the Mercedec C class, the BMW 3 E90 is a sporty alternative with very good steering.
COMFORT - Bmw 3 E90
Stylistically, the Bmw 3 E90 builds on the ideas used in its predecessors, though it is a bit more dynamic and aggressive. The Bmw 3 E90 is a combination of a high quality cabin with a decent level of equipment.
New to the Bmw 3 E90 is the iDrive information system that supports navigation, radio and air conditioning.
The front seats are great, especially the sporty ones for an extra charge. There aren't too many in the back seats. The Bmw 3 has a larger boot than its predecessor. It is important to note that rear seat folding does not come as standard, so if you want to carry larger items such as bicycles you will have to specify rear seat folding as an option.
The BMW 3 E90 has been noticeably increased: the length is 4250 mm (49 mm longer), the width is 1817 mm (78 mm wider) and 1421 mm high (6 mm higher). The wheelbase has been extended by 35 mm compared to the previous E46 to a total of 2760 mm. The trunk of a limousine or caravan offers a volume of 460 liters. The coupe carries cargo with a volume of up to 440 liters, the convertible has a trunk volume of 210 - 350 liters.
The bodywork is very good and there are no corrosion problems.
The previous Bmw 3 Series is a benchmark in the handling class and the fifth generation Bmw 3 sets even bigger rappers. With excellent weight distribution and rear-wheel drive, the Bmw feels perfectly balanced when driving on challenging roads, responding immediately to steering wheel movements.
While the front axle is McPherson-based, the multi-link rear, 50/50 weight distribution, precise steering and precise gearshift make the BMW 3 a pleasure to drive. And in the same comfort it is good, except, of course, the M3. He is also incredibly well balanced and very agile.
All versions are fitted with run-flat tires as standard, allowing after-drilling, under certain conditions and at an acceptable distance, are quite expensive, but can be replaced with standard tires.
At the Euro NCAP crash tests in 2005, the Bmw 3 E90 performed well.
ENGINE - Bmw 3 E90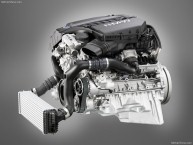 The engines are the pride of the Bmw. The Bmw 3 E90 is no exception. The engines are characterized by good performance and reasonable consumption, which, given the volume and power of the engine, are in reasonable numbers.
The Bmw 3 E90 offers more than 20 engines, with a power output of 115hp 316d (2.0), up to 450hp in the M3 GTS (4.4 V8). The weakest gasoline has 116hp 316i (1.6), the most powerful 286hp diesel in 335d (3,0 R6). Something for everyone. I can only be disappointed with TNG car gas fans. Most gas stations have direct injection, which makes it uneconomical to install gas.
The Bmw 3 E90 - sedan came off the assembly line in early 2005 with the 320i, 320d, 325i and 330i. In the autumn of the same year, a station wagon (Touring) marked E91 was added to the sedan, as well as new engines 318i, 318d, 330d. In 2006, the E92 Coupe and E93 Convertible joined. There are also new versions of the engine, namely 320si (127 KW), biturbo 335i, 335d and three - liter six - cylinder diesel marked 325d. 2007 comes the Bmw M3 with an eight-cylinder engine under the hood with 309Kw. In the same year, the 318d and 320d diesels increased their power to 105 KW / 130KW. 2008 BMW introduces a new technique called EfficientDinamics to reduce fuel consumption. In 2008, a six-cylinder 33od diesel with a higher power of 180Kw. In the fall of the same year, the Bmw 3 E90 had a restailing. In 2009, the weakest diesel 316d (85 KW) appeared. In 2010 comes the 335S with 225 KW. In 2011, the Bmw 3 E90 ceased production. The successor to the Bmw 3 F30 went on sale in 2012.
Of technical interest worth mentioning with the BMW 3 E90 are the direct petrol injection, Adaptive Cruise Control and eco-friendly versions of Efficient Dynamics with the Start-Stop system.
The petrol supply base in addition to the 1,6 engines is a two-liter N46 in the 318i (95 KW / 100 KW / 105 KW) and 320i (110 KW / 115 KW / 125 KW) versions. The N52 six-cylinder linear engine is available in two versions, 325i (160 KW) and 330i (190 KW / 200 KW). Like six-cylinder engines, four-cylinder engines have four valves per cylinder, which are controlled by the advanced Valvetronic and Double VANOS valve control system. All engines are generally reliable, most commonly having problems with bobbins and camshaft sensor.
Bmw 316i with 90 KW
The 1.6 gasoline with 90 KW is weak for the Bmw 3. Anyone who wants a petrol 3 E90 with a gasoline engine should look for at least a 320i version. If you want a sharper ride the obvious choice is the 330i. The engine is surprisingly nimble due to its short transmission, of course at high speeds it quickly runs out of breath compared to other engines. As a basic engine, it fails to satisfy the ride, but offers fairly good consumption and reliability. Possible problems with chain spanners.
318i and 320i - Motorization is almost identical in both cases, they are engines of the same volume 1995 cm3. The engines are characterized by solid dynamics even at low speeds. Reliability is also very good, as is the consumption which oscillates around 8 liters. Initially, these engines had technical problems with direct fuel injection.
BMW 318i
1.8 four-cylinder in-line petrol engine with direct injection. Power: 105 KW / 143 hp at 6000 rpm, max. torque 190 Nm at 4250 rpm, acceleration 0 - 100 km / h in 9.1 seconds. Top speed 210 km / h.
Another 318i engine was offered in the period 2005-2007 with 95 KW / 129 hp and 180 Nm, and acceleration from 0 to 100 km / h in 10 s.
BMW 3 E90 320i with power from 110 kW / 150 hp to 125 kW / 170 hp
BMW 3 E90 320i - This engine is also an optimized variant in the R4 layout with direct injection and advanced VALVETRONIC system (this engine was in the E46 318i model), with bi-VANOS making 110 kW (150 bhp) from 200 Nm to 3600 rpm. Acceleration is 9 seconds to 100 km / h, top speed is 220 km / h while consumption is 7,4 l / 100 km.
Power: 125 KW / 170 hp at 6700 rpm, max. torque 210 Nm at 4250 rpm, acceleration 0 - 100 km / h 8.2 s. Top speed 228 km / h, average consumption: 6.1 l / 100 km.
BMW 320si (127 kW / 173 hp)
The engine is very sparse and many parts are unique, which in practice means if something goes wrong, it is hard to find and if you find it you will have great costs. The engine has a pretty high consumption.
325i (160 KW) and 330i (190 KW) - The six-cylinder three-liter N52 engine is what makes BMW. For years, it has shown its uniqueness with excellent sound, dynamics and sophistication. Great flexibility and reliability should be appreciated in both engines.
The 3,0L and 2,5L six-cylinder gasoline models 330i and 325i now use magnesium that is 30% lighter than aluminum instead of aluminum on certain engine parts.
The engines are equipped with direct injection, which in addition to even better dynamics, also has a very interesting consumption, which actually varies between 8-9 liters, and in city driving no more than 10 liters of fuel. The problem was the direct injection, which was usually solved by the manufacturer during the warranty period.
BMW 3 E90 325i
BMW 3 E90 325i - The BMW 52i's N325u engine has 160 kW / 220 hp at 6100 rpm with 250 Nm of torque available between 2750 and 4250 rpm. Acceleration from 0-100 km / h in 7,1 seconds and top speed is 245 km / h. Consumption per BMW is 8,3 l -100km. It was inherited by an engine of the same volume and power, but higher torque of 270 Nm from 2400 to 4200 rpm.
Bmw 330i from 258 hp to 272 hp
linear 6-cylinder 3,0 liters. The engine offers high performance and is very reliable.
330i - The engine has 190 kW / 257 hp with a torque of 300 Nm from 2500 to 4000 rpm. The increase in performance is obtained using the VALVETRONIC system - variable timing control of the intake valves with an infinite number of positions, which results in a more rational use of fuel with a much faster response to the gas command. This system is paired with the already known bi-VANOS system of variable adjustment of intake and exhaust valves. This combination drives the new BMW 330i 0 - 100 km / h in a fantastic 6,3 seconds, and top speed is electronically limited to 250 km / h. With all this fantastic performance, the BMW 330i has an average consumption of just 8,7 l / 100 km. The 330i is, as you might have expected, a trade-off between the 325i and 335i.
It was succeeded by the Bmw 330i with a power of 200 KW / 272 hp at 6700 rpm, max torque of 320 Nm from 2750 to 3000 rpm, acceleration from 0-100 km / h 6.1, max. speed: 250 km / h.
BMW 335i
Another pride of the N54 engine is the 335i, 2979 cc. It uses a pair of turbochargers, each full of three cylinders, there is also direct injection, very similar to the diesel common-rail system, which injects fuel directly into cylinders at a pressure of 3 bar. Power 200 kW / 225 hp at 306 rpm, max torque 5800 Nm from 400 to 1300 rpm, acceleration 5000-0km / h 100 seconds, max. speed 5.6 km / h.
M3
An eight-cylinder engine with 309 KW. The engine is equipped with conventional indirect injection, in the intake manifold and goes with a six-speed manual or seven-speed M-DCT dual-clutch gearbox (The principle is very similar to Vw DSG gearbox). The M3 is a really super fast sports car with an outstanding chassis and a host of electronic innovations including electronic damping control.
Bmw 316d
2009 saw the emergence of a two-liter, four-cylinder diesel engine rated N47 316d, rated at 116 hp / 85 kW and torque 260 Nm, up to 100 km / h in 10.9 s. Diesel consumption averages between 6-7 liters.
The 318d (105 KW) and 320d (130 KW) meet the requirements of EURO 5. The two diesel four-cylinder engines have been modified to result in lower fuel consumption and exhaust emissions without loss of power.
The upgraded 318d got better performance, which had a positive effect on vehicle dynamics, with very good consumption and reliability, a very good alternative. Even more dynamic with very low power consumption gives the more powerful 320d variant. The worse 318D engine has lost some of its confidence, often with problems with the turbo compressor and its control.
Bmw 318d
The 318d four-cylinder diesel engine with aluminum engine block, with common rail direct injection and variable geometry turbine, volume 1995 cm3, first had 90 KW / 120 hp and a maximum torque of 280 Nm. In 2007, it was replaced by a 105 KW / 143 hp engine at 4000 rpm, a maximum torque of 300 Nm from 1750 to 2500 rpm, acceleration from 0 to 100 km / h in 9.3 seconds, and a top speed of 210 km / h.
Bmw 320d
The BMW 320d, the most popular and very economical engine, comes in different power versions. If you have already chosen a 2.0 diesel, it is best with a capacity of 143 hp or 163 hp. Newer versions of 177 hp (2007-2010) and 184 hp (since 2010) are largely modernized structures. Newer 320d engines cost an expensive chain replacement if it occurs.
The 2,0-liter diesel engine is a well-known engine that develops 160 hp and 340 Nm with the help of a variable geometry turbine and common rail injection system, which allows it to accelerate from 0 to 100 km / h in 8,3 seconds and a top speed of 225 km / h. .
The Bmw 320d consumes under 7 l / 100 km, comparable in gasoline performance consumes two to three liters more.
Bmw 325d
Bmw 325d: in-line diesel six-cylinder with aluminum engine block, third-generation common rail direct injection, variable geometry turbocharger, volume 2993 cm3. Power 145 KW / 197 hp at 4000 rpm; Max. torque 400 Nm 1300 - 3250 rpm, acceleration 0 - 100 km / h 7.4 seconds, max. speed 235 km / h.
Bmw 330d (170 KW / 228 HP - 180 KW / 245 HP)
Bmw 330d: in-line diesel six-cylinder with aluminum engine block, direct injection third generation common rail turbocharger variable geometry Volume: 2993 cm3; Power: 180 KW / 245 hp at 4000 rpm; Maximum torque: 520 Nm from 1750 to 3 rpm, acceleration 000 - 0 km / h: 100 seconds Maximum speed: 6.1 km / h.
Bmw 335d (210 kW) Not enough 330d diesel has 335d with two turbochargers of different sizes (Twin Turbo). Small turbo for the lowest rpm and larger turbine as an accessory for medium and higher rpm.
Bmw 335d: in-line diesel six-cylinder with aluminum engine block, volume 2993 cm3, power 210 KW / 286 hp at 4400 rpm, max. torque 580 Nm 1750 to 2250 rpm, acceleration 0 - 100 km / h 6.0 seconds, max. speed 250 km / h. Fuel consumption averages about 7,5 to 8 liters of diesel. Comes only with automatic transmission.
The gearboxes are usually six-speed manual or six-speed Steptronic automatic. The automatic Steptronic comes from the German company ZF, it is reliable.
The vast majority of cars are rear-wheel drive, but there is an xDrive 4 × 4 drive system on offer. xDrive, electronically controlled, allows you to direct all the force to the rear or front axle. Under normal conditions, more than 60% of the power goes to the rear axle.
Model History - Bmw 3 E90:
2005 - Bmw 3, four-door sedan Bmw 3 E90 and five-door station wagon Bmw 3 E91 go on sale, 318i (95 KW), 320i (110 KW), 325i (160 KW), 330i (190 KW) engines appear. 318d (90 KW), 320d (120 KW) and 330d (170 KW).
2006 - Two doors of the Bmw 3 E92 coupe and two doors of the Bmw 3 E93 convertible, the 320si (127 KW), 335i (225 KW), 325d (145 KW) and 335d (210 KW) engines appear.
2007 - Bmw M3, 4,0 (309 KW), 318d (105 KW), 320i (125 KW), 330i (200 KW) and 320d (130 KW) engines appear. 2008 - Restailing Bmw 3, new 330d engine (180 KW).
2009 - 316d (85 KW) engines appear.
2010 - convertible restyling, 335S (225 KW), 320d EfficientDinamics (120 KW) and 320d (135 KW).
2011 - Cessation of production of the Bmw 3 E90.
2012 - launch of the new generation Bmw 3 F30.
FAULTS - Bmw 3 E90
Despite the undeniable quality of the Bmw 3 E90, there are some problems from time to time, more often on models from the first years of production. After the restailing the situation is better, major failures have become rare.
A maintained Bmw 3 E90 does not cause any major problems, maintenance, repair and spare parts are not cheap. The less complicated and simpler versions of the engine (four cylinders) are less expensive to maintain.
Bmw recommends Castrol engine oil, but it is possible to use any quality brand oil that meets the manufacturer's standards.
Engine oil is classically controlled on a scale or, in the case of a six-cylinder petrol and eight-cylinder engine, with an electronic oil level sensor that displays all the information on the control panel. All motors use the chain as a motor drive, thus eliminating periodic gear belt replacement.
The injectors are durable, but they significantly shorten the life span of poor fuel quality, when the injectors get dirty, engine malfunctions.
Vanos system. Activation of the safety mode of the Bmw 3 engine may occur while driving, because the screws that hold the Vanos camshaft timing control system are loosened and under certain circumstances bosses can break, break. This can lead to VANOS releasing oil and it adversely affects the opening time adjustment. If the finder deviates from the target data, the safety mode of the engine will be activated. This will be marked by a noticeable drop in engine power. The screws that hold the VANOS system need to be replaced.
Problems that prevailed in the previous generation of cars - also affect the E90 series: engine cooling system problems - radiator, thermostats, water pump and coolant leaks.
Indirectly injected gasoline engines are among the most reliable, sometimes causing problems with bobbins - uneven engine operation. It is very rare for an excessive loss of engine oil, which is mainly caused by crankcase problems. Direct injection gasoline has problems with fuel leakage and improper injector operation (uneven engine operation).
A problem with a high-pressure fuel pump that is subject to turbocharged errors, rough idle, and rough starting and stalling acceleration.
For direct injection gasoline engines, only the highest quality petrol is poured in order to avoid injector problems.
Problems with bobbins and injectors for 4 53-cylinder and N6 2007-cylinder petrol engines.
N43 / N53 engines, periodic engine failure under load, poor engine performance, engine failure indicator light illuminates, possibly defective injectors, test injectors and replace if necessary.
Bmw 320i, cylinder liner problems that cause excessive oil consumption.
Frequent camshaft sensor failures primarily on 2.0 gasoline engines.
Bmw 325i, recall due to fuel injectors that can cause poor engine performance and lack of power.
Oil consumption. For 325i and 330i petrol engines may increase engine oil consumption, but it is not dangerous for the engine (1 liter for 5000 km).
In America, the withdrawal of some Bmw models made in 2007-2010, equipped with twin-turbo in-line six-cylinder engines, with a high-pressure direct injection system. Affected vehicles may experience a high fuel pressure pump failure. Symptoms include a long start of the engine together with the ignition of the "Service Engine" lamp. In certain cases, the driver may experience reduced engine performance in safe engine mode and an "engine failure" light on. The action involved replacing the high fuel pressure pump and / or updating the software.
335i. The engine has a heavy start, also has exceptional performance and a heavy old one. The fault may be a faulty injector or bad software, but most have problems with a high pressure pump.
Malfunctions DPF filters quite common on diesel between 120 and 000 km. After the first signs of a problem, do not continue to drive the car, as increasing pressure can stop the turbine from turning, causing the turbine bearing to overheat and cancel. The blockage DPF filters causes the engine oil level in the crankcase to rise, as the fuel dilutes the engine oil and therefore increases the level. Problems expressed in short-haul cars, where engine regeneration fails and then goes into safe mode and requires service regeneration.
Injectors. As with the previous generation, possible problems with diesel engine injectors after 80000 km.
It significantly shortens the life of the injector due to poor fuel quality, the symptoms being malfunctioning of the engine.
Frequent failures of the flywheel on diesel models. 318d, 320d, much less 325d and 330d, you need to replace the flywheel too early because of the noise. The fault can occur at very low miles less than 50 km, but more often about 000 km.
Occasional problems with the 320d plastic wing in the intake manifold.
Bmw 320 turbo diesel (163 hp) turbocharger failure. After 100000 km the turbine breaks down, breaking the shaft.
Drive chain failure often on 2,0 N47 diesel engines subject to extended oil change mode. The problem occurs after about 5 years and about 90 km. After 000 km away, it is best to replace the oil every 50 km maximum. The chain noise first occurs and later the chain skips or in the worst case the chain breaks.
BMW 320 177 hp and 183 hp. Piezoelectric injectors are very sensitive to fuel quality.
Bmw 320 (177 HP). Control chain firing possible, usually when trying to start the engine.
Bmw 325d (145 KW) and Bmw 330d (170 KW and 180 KW) - problems arise with the vane wings (located on the intake manifold), can break into the intake manifold and continue into the engine and cause engine damage.
Bmw 330d cancellation DPF filters after 80 km.
Bmw 330d high mileage injector problems may occur.
A 3.0d engine bursting the exhaust pipe can cause mechanical damage to the turbocharger.
Problems with the 335i automatic transmission computer, causing annoying vibration and noise.
Bmw 335i DCT may have a small oil leak on the transmission. A small, inexpensive part, but a big expensive job of replacing a part.
The manual changes. If there is a stiffness of insertion especially in the first gear, it may be due to worn out synchrony.
The tire pressure monitoring system does not always work when the RunFlat tire is punctured.
Check the power steering fluid regularly. Fluid leaks can occur on the steering wheel bar unnoticed at the ends of the clamps.
Loud and unpleasant driving on Run flat tires.
The ESP warning light may indicate a fault in the Boost Pressure Sensor G201. Built into Teves Mk 60 ABS system and requires replacement of ABS control unit. It seems to occur mostly around 3 to 5 year old cars.
The parking brake should be checked from time to time.
It is all based on very advanced electronics, electronics problems cannot be completely avoided. There is rarely damage to electronic devices, most problems can be eliminated at the programming level.
If the car has Bluetooth and the owner synchronizes his / her mobile phone with the car, if the car is not locked, all electrical devices are switched off, the car will try to search for the phone and discharge the battery.
GPS. Some cars have had problems with the GPS system due to errors in it. In the worst case, replacement is necessary.
At the beginning of production of the Bmw 3, there could be problems in the operation of xenon lights, radio, climate. The solution was to reprogram.
Complaint about a problem with the boot lock mechanism on the Bmw 3 E90.
Locks. Many cases of blocked locks that had to be replaced often get stuck in the open position.
A common problem with the original towing hook built in.
Air conditioning, humming from the engine compartment with the air conditioning on, vibrations on the power steering between 900 - 1100 rpm. With air conditioning on, poor air conditioning operation or malfunction, improperly charged refrigerator, fill the air conditioning system with the correct amount of coolant.
If you hear creaks beneath the control panel when turning the steering wheel, it is usually sufficient to change your attitude or lubricate the spray with silicone oil.
Intense wear of the plastic interior trim on the door and steering wheel.
CONCLUSION
bmw 3 The E90 is not a simple technical follow-up to the E46. Many components, such as suspension and electronics, are developed from scratch. The Bmw 3 E90 has powerful engines, an excellent chassis, increasingly rare rear-wheel drive today.
A maintained Bmw 3 E90 does not cause any major problems, maintenance, repair and spare parts are not cheap. Repairs are not cheap, because modern technology places high demands on knowledge of the mechanics and quality of parts.
Overall, the Bmw 3 E90 is very well made and impressed in the interior with quality materials.
---
Used Bmw 3 prices - review
---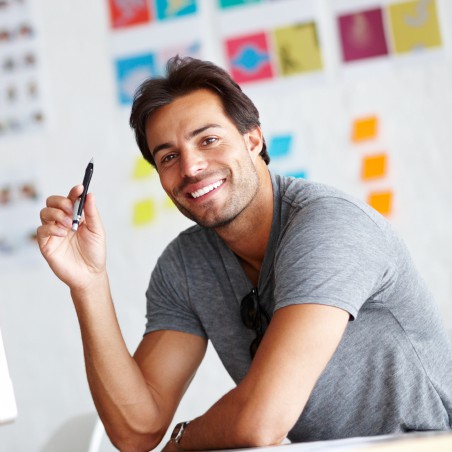 Hi there, I am Mladen and I am an auto enthusiast. I started this blog years ago to help like minded people share information about latest cars, car servicing ideas, used car info, exotic cars, and auto technology. You will find helpful articles and videos on a wide variety of cars - Audi, Mercedes, Toyota, Porsche, Volvo, BMW and much more. Ping us if you have anything cool to share on latest cars or on how to make older cars more efficient, or just want to say hi!