Volvo XC60 1st gen. 2008 - 2017 - Used car, experience
The year of production:

2008.

- 2017.
Height:

1,715 mm

Wheelbase:

2,774 mm
Benefits
certainty
Spaciousness
Udobnost
Modern design
Mane
Belt Tensioner Problems (Gasoline Engine)
Damage to the chassis
If you are buying a used car with a Geartronic automatic transmission, have it serviced regularly
Car Electronics Problems
Expensive car maintenance
Off road ability
Volvo XC60 1st gen. experience
2008 Volvo XC60 1st Gen launches , a compact SUV with a sporty accent. The new Volvo XC60 1st gen, located halfway between the crossover and the SUV, is built on the same platform as the Volvo S80 and Ford Mondeo. The distance from the ground is 20 cm, so driving through more demanding terrain is not a problem. Volvo XC60 1st gen. It is 463 cm long, 171 cm high and 189 cm wide and 18 inches shorter, seven inches lower than the XC90.
It is available with all-wheel drive or front-wheel drive. It comes with five doors, the trunk volume is 495 liters, and with the rear seats lowered, it increases to 1455 liters. In terms of safety, the Volvo XC60 is one of the safest cars. Safety equipment includes front airbags, side airbags and curtain airbags, ABS and stability control and City Safety system - a system that operates at lower speeds (up to 25 km / h) so that the car brakes automatically if it notices that the driver is upset or unresponsive on approaching the vehicle in front of him. No wonder the XC6O won the maximum score in the Euro NCAP crash test.
Volvo XC60 1st gen. you can choose with only one petrol engine: a 3.0-liter T6 engine with 304 hp. The diesel engines on offer are: a 2.4-liter with 163 hp and a six-speed manual transmission, a 2.4 D5 diesel engine with 215 hp and all-wheel drive and a consumption of 5,6 liters per 100 kilometers. In 2009, a 2.4 D DRIVe engine with 175 hp and front-wheel drive with a consumption of 6 liters per 100 kilometers and lower CO2 emissions was introduced. As of 2010, a four-cylinder 2.0-liter diesel engine with 163 hp is on offer.
Tilting in turns is moderate, the steering is straightforward enough, but not overly sensitive and can drive at high rhythm without problems. On the highway it shows good performance for which good aerodynamics is due. An active Four-C suspension system is also available that offers three suspension modes: Comfort, Sport and Advanced. Since 2009, the XC60 R-Design has been available with a sporty chassis and design details.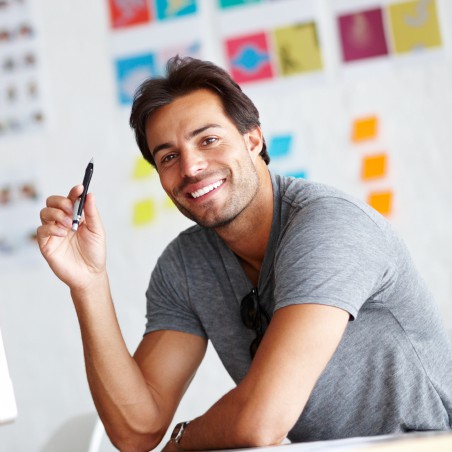 Hi there, I am Mladen and I am an auto enthusiast. I started this blog years ago to help like minded people share information about latest cars, car servicing ideas, used car info, exotic cars, and auto technology. You will find helpful articles and videos on a wide variety of cars - Audi, Mercedes, Toyota, Porsche, Volvo, BMW and much more. Ping us if you have anything cool to share on latest cars or on how to make older cars more efficient, or just want to say hi!