Volvo S40 / V40 1996 - 2004 - USED, ENGINES
Together with Volvo and Mitsubishi, a new Volvo S40 / V40 has been introduced as a replacement for the worn 440/460 series. Although they look more stylish, these cars are basically the same as Mitsubishi carisma, sharing common GDI engines and transmissions. This means that the smallest Volvo is well-constructed and economical, but still seems to be slightly behind its competitors.
Security was no longer a strong selling asset to Volvo. In any case, his rivals were at least equal in terms of safety, so he had no real competitive advantage. By the time the new 40 Series was launched in 1996, Volvo's monotonous design that identified Swedish cars was a barrier to sales. It was clearly time to move on. This new model represents a stylish revival of a brand with many more curves. This gives an overall more attractive appearance. Mechanically, most gasoline engines are Volvo, except the IDE 1.8 from Mitsubishi, the diesels are borrowed from Reno.
Unlike the 440, the new 40 Series was pleasantly styled, in keeping with contemporary styling trends, with clean lines and softer edges that contrast sharply with previous Volvo models.
The Volvo S40 and V40 are basically the same, "S" means sedan, model "V" stands for station wagon. The body differs in the back cover and the back door, the front part is the same. Mechanically both models are the same.
The most recommended models are made after 2000, and they are the best equipped.
COMFORT - Volvo S40 / V40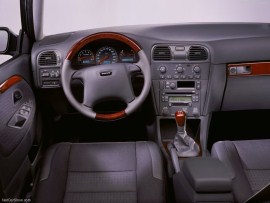 The interior of the Volvo S40 and V40 looks decent, but the build quality itself is not a strong point of this Volvo, which is also most pronounced in the first generation of cars. What is at an enviable level are safety and equipment that, even in the basic version, offers a lot, so all models have four airbag, power windows and adjustable driver's seat as standard.
After four years from the beginning of production, that means on the models from 2001 onwards, the interior was refreshed, the bumpers were restored and the suspension system was upgraded, and in 2002 more equipment was added.
ENGINE - Volvo S40 / V40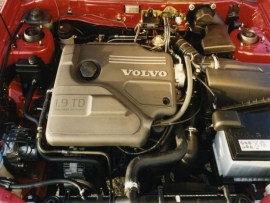 The engine supply is quite large, so let's go in order. Gasoline starts at 1,6, and as is usually the lowest we do not advise, as it lacks power almost always. The 1,8 GDI with its 125 horses is not a bad choice, as is the 2,0 weaker gasoline with 140 horsepower. There is also a 2,0T 160hp engine that is always ready to respond to throttle and easily pulls out of critical situations. It is just beyond the limit of what the chassis can handle. There is also a T4 version, but 200 horsepower, it turns out, is too much for this car.
Diesel has two - 1,9 with and without turbine. Neither boasts quiet operation, and on top of all that, the turbine-free version refuses to pull at least reasonably. So, if you're really picking up diesel, get a turbine engine. Both diesels consume an average of about 5.5-6 liters per hundred kilometers with an extremely light foot on the gas, and the most economical of the gasoline is Mitsubishi's 1,8 GDI engine with an average of 5,7 liters of unleaded gasoline. It goes without saying that the engine is in excellent condition, if you want these results.
A five-speed manual transmission is standard, with an optional four-speed automatic transmission, and the drive was via the front wheels.
Engines and models:
1996: New five-door Volvo S40 / V40 is introduced. Customers are offered a choice of 1.8 16V (116 HP), 2.0 (137 HP), 1.9 TD turbo diesel, five-cylinder, 90 HP; 1.6 16V engine (105 hp).
1997: 2.0 Turbo and 1.9 T4 joined the family.
Autumn, 1998: suspension and brake upgrades, new 1.8i engines (GDI engine with Mitsubishi, gasoline direct injection, 125 hp), 1.9 16V (140 or 200 hp);
spring, 1999: 1.9 TD (turbo diesel direct injection, 95 hp);
2001: Complete vehicle redesign. Changed front layout and emphasis is placed on engine economy; 2,0 liter engine (136 bhp); 2.0 16V (165 hp); 1.9 16V (200 hp); 1.9 TD (Turbo, common rail, 102 or 115 hp);
Fall, 2002: small restailing (new grille, headlights, changes to the board);
2003: Volvo S40's next-generation premiere.
FAULTS - Volvo S40 / V40
Owners of new Volvo S40 / V40 models have been called for emergency service due to problems with gasoline leaks, brakes and airbags, so check with the previous owner to see if any of these issues are remedied at the manufacturer's expense within the warranty period. If you decide on one of the first models, check the interior well, as it is not very well assembled.
Turn the steering wheel all the way in both directions, and if there are any strange noises, go around that half-car, and pay attention to the complete trap, which quickly gets on our roads on this Volvo. Finally, check all the electronics on the car well, as this is one of the most common failures on the Volvo S40. Also, Mitsubishi GDI units are somewhat sensitive to the bad and lower octane fuel, so we suggest pouring better quality gasoline.
There are plenty of high-mileage cars in the used car market, so buying caution is recommended. Choose a car, if possible, with a service booklet. In practice, the Volvo V40 has been shown to be priced longer than Volvo S40.
1.8 GDI engine. Genuine Mitsubishi direct injection engines may have a problem due to poor fuel quality. It is often enough to reprogram the ECU of the engine to make everything OK again.
1.9 D diesel engine (102 and 115 hp). For certain vehicles manufactured by mid-2002, there will be problems with the timing belt or front tensioners.
1.9 D diesel engine, until 2002 a possible occasional problem with the turbocharger.
Alternator Belt Problem, 1.9 D engine, belt break, yellow pulley replacement with black pulley.
For models made up to April 2002, the 1.9 and 102 and 115 bhp engines break the timing belt, causing the engine to malfunction.
For vehicles with diesel engines, the failure of the flywheel, the symptoms of the engine run erratically and squat when changing gears.
For diesel engines manufactured after 2000, frequent power loss due to a clogged EGR valve is a necessary replacement.
Diesel engines from 2000, a problem with the fuel injection system, the problem is mainly caused by the nozzle soiling.
The weak point of the gearboxes obtained by Reno are the oil leaks. They happen to be unable to get into fifth gear, which is a sign to visit a service center immediately. Underestimation of the fault leads to a larger gearbox failure. During the test run, it is essential that you check the function of the transmission.
Vehicles manufactured before 1997, often have a problem with poorly adjusted trap, cause the vehicle to pull to the side, as well as quick tire licking.
The 2000 model cars were called in for service due to defective front wheel brake pistons.
Water can enter the servo braking device, which may cause loss of stopping power.
Over time, fade gray / black protective plastic around the vehicle.
When lifting the bonnet, the hinges are rubbed against the wiper arms.
Sensitive plastic on the front console to scratch.
In the first models, the problem was with electric motors, which control the operation of the door locks.
Occasional issues with the digital fuel quantity display.
When adjusting the seat, the mechanism creaks if it is not lubricated periodically.
Before buying, please note:
- shock absorbers, cups are subject to wear and replacement is recommended every 60000 km
- brakes, check that the car pulls to one side during sudden braking, as well as that all wheels turn easily. The discs are subject to rapid wear.
- engine, they are generally good. On the 1.8 and 2.0 models, the timing belt can last up to 150000 km, but replacement every four years is recommended.
---
Used Volvo S40 prices - overview
---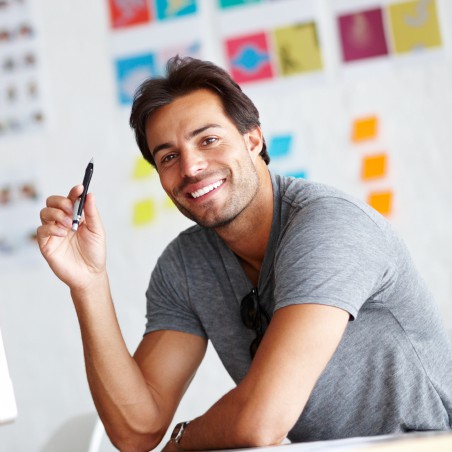 Hi there, I am Mladen and I am an auto enthusiast. I started this blog years ago to help like minded people share information about latest cars, car servicing ideas, used car info, exotic cars, and auto technology. You will find helpful articles and videos on a wide variety of cars - Audi, Mercedes, Toyota, Porsche, Volvo, BMW and much more. Ping us if you have anything cool to share on latest cars or on how to make older cars more efficient, or just want to say hi!