Mitsubishi Carisma 1998 - 2004 - Used car, experiences
One of the most popular newer Mitsubishi models in the half market is certainly Carisma. We may call it ours for the simple reason that it is a Mitsubishi model specially developed for the European market. Accordingly, it is the origin of mechanical relatives - it was made in the period 1998-2004 (with one redesign) at the NedCar factory under a joint venture system with
Volvo
. The factory itself was built in the early 1996s, but was purchased by Mitsubishi from the Dutch government and shared in XNUMX with
Volvo
in the ratio of 50: 50%.
We can also add that only gasoline engines were Japanese, while diesels came from Renault. Then you would surely ask yourself: what kind of Japanese model, when built in Europe, is made up of European parts, and whose half of the engine range is of European origin? It is true that the quality of the Carisma is not at the level of purebred Mitsubishi models from Japan, especially the relative predecessor Lancer models, but this model still proved grateful, especially for poorer markets like ours.
Carisma has carried 1300 cc - (4G13), 1600 cc - (4G92) and 1800 cc - (4G93) petrol engines throughout its career, as well as 1900 cc - (F8 / F9QT) diesel engines. The petrol engines are similar to the Colt / Lancer series engines, which is a good thing, because they turned out great. From this stand out is the 1800 cc engine, the GDI concept, the first batch gasoline direct-injection gasoline engine, for which the launch of batch production still required courage.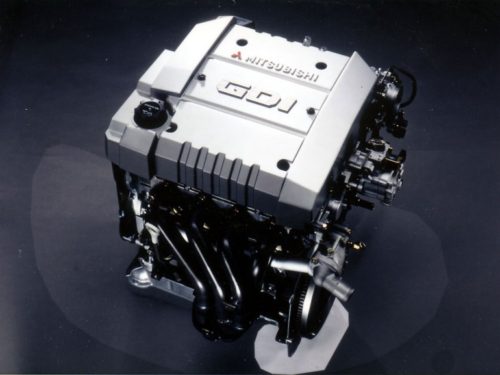 It also came in two body variants - a four-door sedan and a five-door hatchback model with a huge trunk.
The smallest engine on offer at 1300cc is extremely rare, so we won't even mention it. The main focus on the market and in general the largest number of specimens goes to 1600cc petrol and 1900cc diesel. GDI is much rarer, and because of its architecture, it is not possible to install a cost-effective gas, so this fact is a waste of most choices.
The 1600cc engine is typical of a 16-valve Mitsubishi DOHC with simple construction. It is reliable, powered by a timing belt over a single spanner, and therefore large service is not expensive for it.
There are a lot of parts for it, and besides replacing the head gasket in some cases, there were generally no problems during exploitation, so most of the parts that were damaged are in the aftermarket at affordable prices. In addition, this engine suffers more than decent gas, though the recommendation is to install a sequential one.
The 1800 GDI engine is a gem of a bargain, but its construction makes it almost impossible to install a gas installation, and therefore is not a favorite. Partly because of this, and partly because of the smaller series and more complicated installation. It is more expensive to maintain and can only be recommended if the specimen is good.
The 1900cc diesel engine is Renault's, and it shares most of the parts with its models, but only when it comes to the engine. Everything else belongs to Mitsubishi, and that combination sometimes knows that it costs the owner a lot more than the competition average. The engine itself is reliable, it has spare parts on offer, but unfortunately it also loses that little Japanese in this model, and practically drives the European model, with all its characteristic flaws.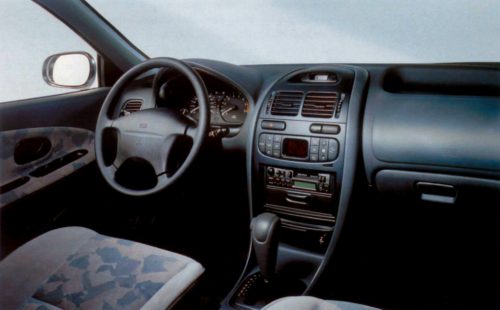 The gearboxes for Carism have had bearing problems, and a characteristic failure is the gearbox handle bushings. The clutch set is suitable for gasoline 1600cc engines, while for GDI gasoline and diesel are not cheap.
Trap is quite durable, but often the front wheel balls are damaged, which cannot be bought separately by Mitsubishi, but can be found in the aftermarket. Rear trap silencers are also often affected, but even the original silenas have not proven to last longer than aftermarket replacements. Generally, everything that is perishable from the ladder exists in the aftermarket, at affordable prices, so there is no exaggerated reason to worry.
The same goes for brakes, all parts exist in the aftermarket, and prices are affordable.
Electronics can be tricky, especially the throttle sensor on GDI engines, or the flowmeter on 1600 gasoline, which can be a very expensive repair. In general, since this is a European model that has parts from European manufacturers - Bosch, Siemens, etc., it is not as reliable as the Denso or Hitachi components unfortunately.
The painful point of all Carismi is the tinsmiths and light groups. Almost none of the parts exist in the copy, and since it belongs to a relatively small series of vehicles, the prices of the parts in the original are very high. Fortunately, Carisma's waste offer is solid, so such items are generally "bridged" by used parts.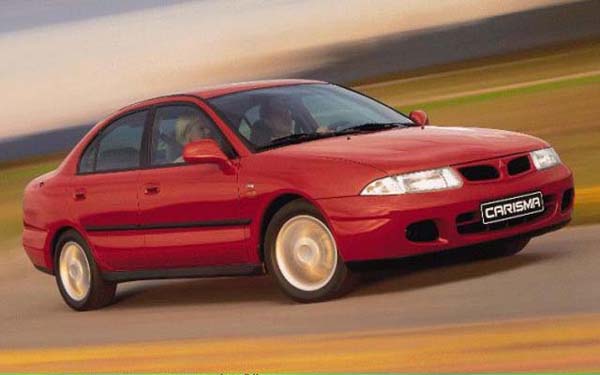 My recommendation would be a 1600cc gasoline, with gas built in. Proven Japanese engine, large range of models to carry it, simple concept, gas-powered device. Large boot, good performance, great interior space, affordable parts prices, with almost the best price / quality ratio, make the Carism gasoline a great deal for families who need a single car for all purposes.
photo: www.motortown.com, mitsubishi-media.co.uk, www.jsae.or.jp
Written by: Živko Marković
Retrieved from: www.triodriver.com
---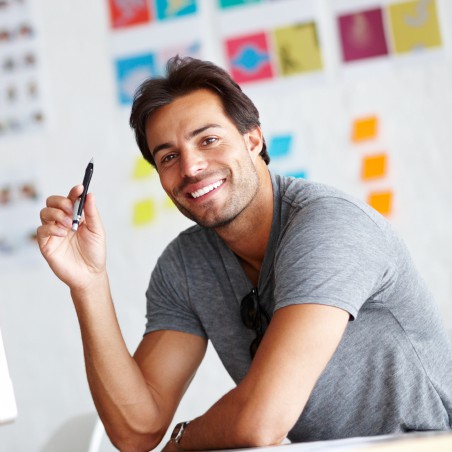 Hi there, I am Mladen and I am an auto enthusiast. I started this blog years ago to help like minded people share information about latest cars, car servicing ideas, used car info, exotic cars, and auto technology. You will find helpful articles and videos on a wide variety of cars - Audi, Mercedes, Toyota, Porsche, Volvo, BMW and much more. Ping us if you have anything cool to share on latest cars or on how to make older cars more efficient, or just want to say hi!