Volvo XC90 2002 - 2014 - Used, advantages, disadvantages
The Volvo XC90 is the first SUV of this brand to come on the market in 2002. Its technical components are based on sedans of the same brand. It is available with five seats and for an extra charge seven seats. With its length of 4.80 meters and height of 1.78 meters, it offers plenty of space and comfort in the interior. Its competitors are in the market Mercedes M-Class i BMW X5.
The boot volume varies with the number of seats in this SUV from 483 liters to 1837 liters. While driving is not as agile as its competitors, many customers still opt for comfort over longer journeys, and the Volvo XC90 certainly does.
The perfect ideal car, in addition to comfort, is also made of high safety and material quality.
In the Euro NCAP crash test, the Volvo XC90 won the highest rating. Standard safety equipment includes front airbags, side airbags and curtain airbags, ABS and stability control.
The choice of petrol engines for the XC90 is as follows: T6 2.9 petrol engine with 272 hp, 4.4 V8 petrol engine with 315 hp. These engines come with a six-speed automatic transmission. In 2004, the offer also included a fifth cylinder 2.5 turbo petrol engine with 215 hp and a six-speed gearbox or a fifth-speed automatic transmission. As of 2010, gasoline engines are no longer on offer. Of the diesel engines we offer: a fifth cylinder 2.4 turbo diesel engine with 163 hp, and since 2005 185 bhp. In 5, the D2010 engine was upgraded to 185 hp (previously 163 hp).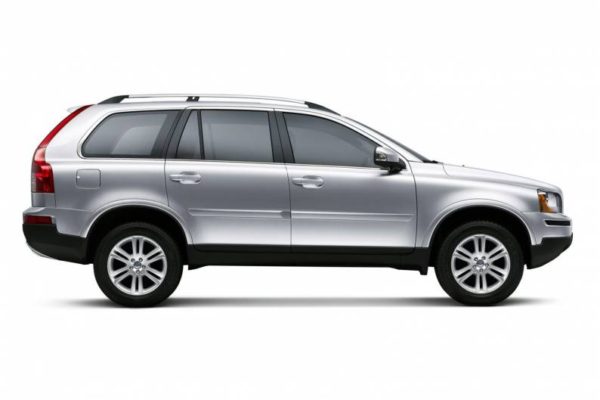 With a soft backrest designed for comfort, the Volvo XC90 easily absorbs any bumps in the road. The ride in it is really enjoyable and can be real fun because they are in Volvo The XC90 was able to find the right balance between off-road features and ride comfort. The feel behind the wheel is like in a sedan, although it lacks feel. The curves on more demanding roads have a bit more tilting and that makes its competitor BMW X5 better. The SE Sport model introduced in 2006 has a firmer suspension and the steering offers faster response.
Gasoline engines consume about 15 liters per 100 kilometers, and diesel engines about 10 liters for the same distance.
Advantages - Volvo XC90
Comfort while driving
Extremely safe car
Quality of workmanship
Quality interior
Good D5 diesel engine
Spaciousness
Available with 5 and 7 seats
Good driving characteristics
Mane - Volvo XC90
High consumption
Diesel Engine Possible Problems with Belt Tensioner, Belt Replacement Required
Wear of suspension parts (joints, shock absorbers)
Gasoline engines, especially the T6 engine - gearbox problems
Intense wear of discs and tires
Alternator operation problems
Retrieved from: auto-mane.com
---
Technical specifications, performance: Volvo XC90 (2002-2014)
2.5T

2.9 T6

3.2

4.4 V8

2.4 D5

2.4 D5

Motor
gasoline, turbo
gasoline, turbo
gasoline
gasoline
turbo diesel
turbo diesel
Volume
2521 cm3
2992 cm3
3192 cm3
4414 cm3
2401 cm3
2401 cm3
Number of cylinders / valves
R5 / 20
R6 / 24
R6 / 24
V8 / 32
R5 / 20
R5 / 20
Max. power
210 KS
272 KS
238 KS
315 KS
163 KS
185 KS
Max. torque
320 Nm
380 Nm
320 Nm
440 Nm
340 Nm
400 Nm
Performance (manufacturer data)

Max. speed
210 km/h
210 km/h
210 km/h
210 km/h
190 km/h
195 km/h
Acceleration 0-100 km / h
9,5 s
9,3 s
9,5 s
7,3 s
12,2 s
10,9 s
Average fuel consumption
11,2 l / 100 km
12,7 l / 100 km
12,0 l / 100 km
13,3 l / 100 km
7,9 l / 100 km
8,2 l / 100 km
Volvo XC90 - Problems and malfunctions
With diesel engines, there are frequent problems with tensioners, a water pump and a timing belt because of the long service interval. To avoid problems, it is recommended that you regularly replace all of the required distribution elements together with the timing belt, perhaps even before the scheduled service interval.
For some vehicles equipped with a 2.5T gasoline engine, the belt tensioner causes problems, causing serious engine failure.
Heavy ignition on diesel engines from the first years of production may indicate a problem with the injectors.
Common problems with Geartronic automatic transmissions, due to failures on the hydraulic control panel, the reason for inadequate service intervals or an inadequate increase in engine power (chip tuning).
For diesel engines with DPF filters, there are problems with the introduction of large quantities of diesel fuel into the oil during DPF filter regeneration. The problem has been solved by reprogramming the engine computer, but it is necessary to change the oil because the oil-diesel mixture has less lubrication ability.
Vehicles equipped with a T6 gasoline engine and automatic transmission suffer from frequent transmission failures.
A number of vehicles leak water on the front plastic cover under the windshield. Due to leakage, the electronics can be wetted and canceled completely. The number of vehicles with such a malfunction is low because most of the inadequate plastic covers have been replaced.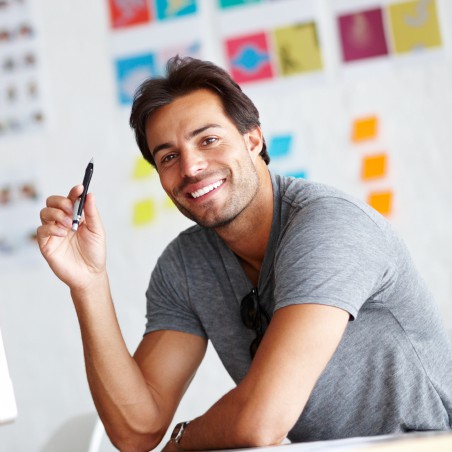 Hi there, I am Mladen and I am an auto enthusiast. I started this blog years ago to help like minded people share information about latest cars, car servicing ideas, used car info, exotic cars, and auto technology. You will find helpful articles and videos on a wide variety of cars - Audi, Mercedes, Toyota, Porsche, Volvo, BMW and much more. Ping us if you have anything cool to share on latest cars or on how to make older cars more efficient, or just want to say hi!