Toyota Avensis 2nd gen. 2003 - 2009 - Used car, breakdowns
The first generation Toyota The 1998 Avensis replaced the excellent Toyota Carina, and the second-generation Toyota Avensis was produced from 2003 to 2009 and the most suitable engine with a 1998 cc turbodiesel and 126 hp.
The second-generation Toyota Avensis is nothing more than a great buy. Somewhat noisy gasoline engines, but the insulation is too good for them. The Toyota Avensis is simply indestructible, and some "perishable" specimens are also found in the best. With this model, a gold service booklet is valuable, and we are sure it will serve you well.
APPEARANCE - Toyota Avensis 2nd gen.
For starters, this is Toyota. And that usually means sitting and driving. No headaches, no masters chasing, no unnecessary emptying of your wallet. Everyone will find a comfortable position at the wheel, no surprises regarding the layout of the controls, they are all easy to use and logically arranged.
Compared to the first generation, the Toyota Avensis 2nd gen. it is much more attractive, and is available in three body styles, a four-door sedan, a five-door station wagon and a hatchback.
In 2006, a "facelift" was made, where the radiator grille, headlights and bumper were discreetly changed. The rear light elements and the rear bumper have also been refreshed.
The interior of the Toyota Avensis is conceived and executed classically, everything is in its place, so getting to know all the interior elements is very quick. If you miss something, it is easy to find "on the go", and it is a good recommendation for impatient drivers who do not care too much about long introductions when getting to know each other.
The quality of the material is, as we are used to with the "Japanese", at an excellent level.
There is nothing to complain about in the field of practicality either. Five adults will be comfortably accommodated in the Toyota Avensis 2nd gen., And the trunk is among the largest in its class. The cabin is soundproofed, so you'll have to chase the gas stations in red to hear them work at all. For diesels, this is even better, especially at constant speeds.
Tilting in curves is minimal and comfort at cruising speed is excellent. This is getting worse around the city, because of the hanging. With every Toyota, even this one, as a rule, there is a lot of safety equipment that is necessary, and so is the Avensis.
ENGINE - Toyota Avensis 2nd gen.
Quite a wide variety of engines that all but maybe 1,8 gasoline are well sized for this sedan. This one alone lacks strength, and only sometimes, in critical overtures. Already 2,0 gasoline is a great choice.
There's also a larger 2,4, which pulls the Avensis with its 160hp. The average consumption of smaller gasoline is, with VVTi technology, reduced to less than six liters of unleaded gasoline, which is great.
Of diesel, two variants. 2,0 D 4D which is great in every way and especially in consumption. The average, according to the factory, is five liters of Euro diesel. There's also a larger, 2,2 unit that has as much as 150 horsepower. It's just a matter of registration costs, so be sure to ask before you buy.
The 2.0 D-4D diesel is durable and reliable, which can be stated less for the 1.6 and 1.8 high-revving petrols. The 1.8 petrol did not prove to be particularly durable. Older petrols have problems with the valve phase variator, phase chain (for camshaft drive), steering electronics and head gasket, and diesels only suffer from problems with the floating flywheel. This is most pronounced with models who often drive in the city, in a 'stop-go' rhythm, and the injectors only cause problems if the fuel is bad.
FAULTS - Toyota Avensis 2nd gen.
The key thing with the Toyota Avensis is regular maintenance with original and quality parts. If this was the case with the previous owner, you can assume with great certainty that there will be no major headaches.
Clutch problems are known, so check it well and look for a service booklet. The steering wheel knows that it shakes a bit and the brakes are one of the causes of a visit to the service, but these are rare cases.
The case of headlamp water is known, but this can practically be classified as "irrelevant". One test ride should immediately show all the shortcomings, if any. If everything works fine, probably it is, so we can only recommend a purchase.
For models whose warranty has expired, the problem may be maintenance outside the service network, parts of dubious origin, and it is important that the service booklet is filled in properly.
A lot can be deduced from the condition of the interior and the precision of the commands. Worn controls and seat covers are a bad sign, because the materials are not expensive, but they are high quality and durable. The general condition is also shown by the inspection of the suspension, especially if you notice gaps in the suspension and a burnt out exhaust pot. But if the car is seemingly fine, if there are no signs of wear and it runs smoothly, buying a Toyota Avensis is a game at a safe.
---
Used Toyota Avensis prices - overview
---
Advantages - Toyota Avensis 2nd gen.
Udobnost
Quality finish
Good driving performance
Mane - Toyota Avensis 2nd gen.
Parts and service are extremely expensive
A deep and hard gearbox
Long gearbox moves
Congestion on the rear bench due to the slope of the rear window
For some models, the "brake" of the disc brakes occurs at speeds of up to 50km / h
Door gasket problems with the neck due to aging of sun-affected material
Diesel engines experience malfunctioning of the common-rail pump
Diesel engines cause turbocharger failure, primarily in city-owned vehicles
Diesel engines in some specimens clog the injectors
Some gasoline engines clog the catalytic converter, which is manifested in the lower engine power
Noise in the steering mechanism
With some models, the front wheel bearings fail prematurely
For some models, the clutch and transmission bearings can be prematurely canceled
Some models break down with "stop" lights and require the replacement of the entire light system
Sources:
auto-mane.com
autobloggoran.wordpress.com
autoportal.hr
---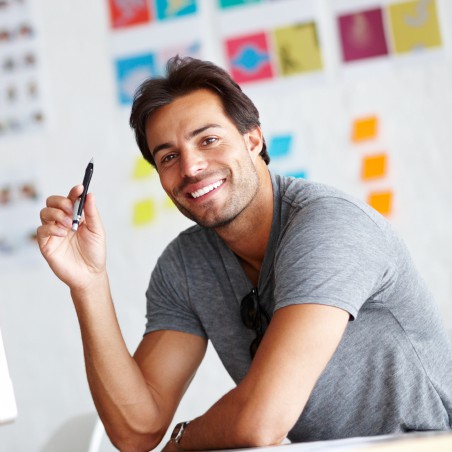 Hi there, I am Mladen and I am an auto enthusiast. I started this blog years ago to help like minded people share information about latest cars, car servicing ideas, used car info, exotic cars, and auto technology. You will find helpful articles and videos on a wide variety of cars - Audi, Mercedes, Toyota, Porsche, Volvo, BMW and much more. Ping us if you have anything cool to share on latest cars or on how to make older cars more efficient, or just want to say hi!