Toyota 2.0 D-4D engine - Engine history, failures
The biggest problem of the 2,0 D4D (1 / 2CD-FTV) diesel engine is the costly repair of the injection system, the injectors being short-lived.
The 2.0 D - 4D engine is one of the most popular Toyota diesel engines produced in the last decade. Debuted at Avensis 1999. With 110 hp. A few months later, it appeared in a 90 hp version of the Corolla, remaining on offer until 2004, when it was replaced by a new diesel 1.4 D 4D of the same strength.
The 110hp engine first appeared in 2001 in the second generation RAV4 , and later came under the guise of other company models. But the biggest change came in early 2006. When the new 2.0hp 4 D-126D diesel engine was introduced.
The D4D diesel designation is characteristic of Toyota diesel engines with a common rail injection system. The manufacturer of the injection system is Denso, the injectors with this engine are not durable. Most injector failures occurred in cars with a 116 hp diesel engine, manufactured from 2003 to 2004 (piezo injectors).
Another well-known problem of the 2.0 D-4D diesel is the failure of the flywheel, more often with heavier models like the Avensis and the RAV4. This problematic element is not encountered by the 90-hp Corolli. Symptoms of floating flywheel damage are: noise near the clutch and engine vibration.
The increased number of turbine failures is characteristic of the Avensis Verso and RAV4, which have a different turbine than other models; the problem with the turbine is also the 116 hp Corolla (first year of production).
In the case of an EGR valve problem, a thorough cleaning is usually helpful. Replacement is required when the EGR valve electrical control fails. EGR valve failure symptoms are power loss.
Starting problem in winter, the problem was attempted to be solved with new ECU engine software.
Leaking an SCV valve is a known problem with Toyota. Valve leakage causes the engine to suddenly shut down.
Toyota 2.0 D-4D (1 / 2CD-FTV)
Version
1CD-FTV - 90
1CD-FTV - 110
2CD-FTV - 116
Injection
Common rail
Common rail
Common rail
Engine displacement
1995 cm3
1995 cm3
1995 cm3
Number
cylinders / valves
R4 / 16
R4 / 16
R4 / 16
Engine power
Hp / rev. in min
90/4000
110/4000
116/4000
Max. craft
torque / rpm
215 Nm / 2400
250 Nm / 2000
250 Nm / 1800
Models with 2.0 D-4D engine
Toyota Corolla E11: 09.2000-11.2001
Toyota Corolla E12: 01.2002-02.2007
Toyota Avensis I: 10.1999-02.2003
Toyota Avensis II: 04.2003-03.2006
Toyota RAV4 II: 09.2001-11.2005
Toyota Corolla Verso: 01.2002-05.2004
Toyota Previa II: 03.2001-01.2006
Toyota 2.0 D-4D (1 / 2CD-FTV)
The most popular use of the engine of this series is the Avensis II after the restyling. Depending on the age, the Avensis II has different engines - 1CD-FTV in 2003-2006 and 1AD / 2AD-FTV in the period 2006-2008.
Toyota has developed the diesel AD completely from scratch, the engine has an aluminum block. Common rail injection system, as in the previous engine, DENSO injectors - a big advantage is greater durability (over 250000 km). We point out that the latest generations of engines already use piezo injectors - they cannot be repaired.
Since 2008, all AD engines have a particulate filter.
A large number of AD series engines manufactured by 2009 had problems with erosion of the engine block at the junction with the engine head. Since 2009, the problem has been resolved. Engine block erosion occurs due to the coolant reacting with the aluminum engine block. The fault is detected from 100000 to 180000 km depending on the ride. The coolant begins to dissolve the oil. Repairs may only be carried out by machining the top of the engine block, but only once may the engine block be machined to prevent piston and valve collisions. Many cars (mainly Avensis II) have the engine repaired or replaced under warranty.
Collecting engine garages, AD series engines tend to accumulate a large amount of soot in the intake manifold. It helps with cleaning.
Floating Flywheel Problems.
Toyota 2.0 / 2.2 D-4D
Version
1AD-FTV - 124
1AD-FTV - 126
Injection
Common rail
Common rail
Engine displacement
1995 cm3
1995 cm3
Number
cylinders / valves
R4 / 16
R4 / 16
Engine power
Hp / rev. in min
124 / 4000
126 / 4000
Max. craft
torque / rev.
in min.
310 Nm /
1600-2400
300 Nm /
1800-2400
---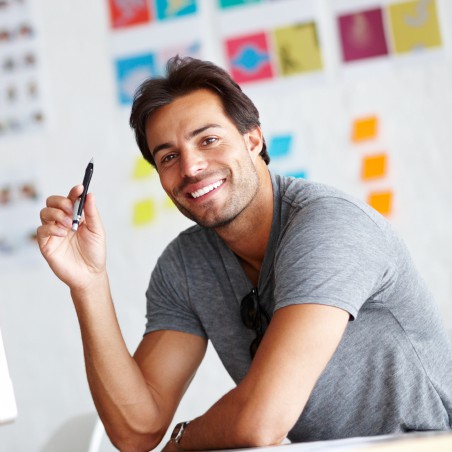 Hi there, I am Mladen and I am an auto enthusiast. I started this blog years ago to help like minded people share information about latest cars, car servicing ideas, used car info, exotic cars, and auto technology. You will find helpful articles and videos on a wide variety of cars - Audi, Mercedes, Toyota, Porsche, Volvo, BMW and much more. Ping us if you have anything cool to share on latest cars or on how to make older cars more efficient, or just want to say hi!