Toyota Avensis 3rd gen. (2008 - 2018) - Used car
Toyota Avensis is chosen for a reason - it may not be anything special, but it also has no serious flaws.
The manufacturer had a lot to improve on, creating the current Toyota Avensis 3rd gen. The second generation of this model from 2003-2009. however, it has damaged Toyota's reputation as one hundred percent reliable car. However, this is a thing of the past The Toyota Avensis 3 is really much better.
The problem is that it will soon be 10 years since the debut of the Toyota Avensis 3rd gen. , and the heir is not visible.
The Toyota Avensis is not one of the most isolated. It has the least wheelbase compared to its competitors Honda accord i Mazda 6, and the interior is narrower by 8 cm from the cabin of the Mazda. That doesn't mean it's tight, but it's far from a class leader like the Skoda Superb. A big advantage for those driving behind is the flat floor - the central tunnel is completely eliminated.
Unfortunately, unlike the previous two generations, the current Avensis no longer exists as a 5-door hatchback.
The body is protected against corrosion, including particularly sensitive wheel arches, which are covered by a special mass.
Engines - Toyota Avensis 3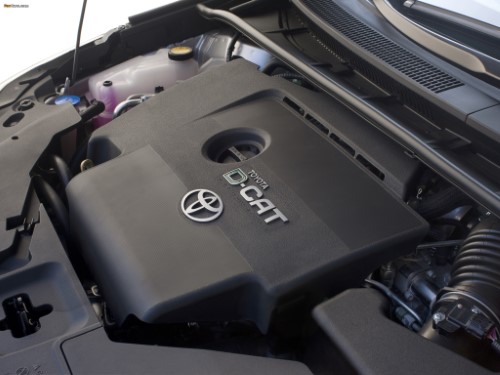 All gasoline engines come from the ZR series. These are other units than the Avensis II: none have direct fuel injection (even 2.0). So you can install LPG: the van holds up to a 70 liter cylinder. However, due to complicated engine control, you have to consider installation costs. Gasoline engines work well with the Multidrive S transmission, the transmission runs smoothly.
Gasoline engine defects are rare. After high mileage, it may sometimes be necessary to replace the drive chain and possibly add up to a liter of oil between oil changes.
The weak point of engine 1.8 is the cooling pump. It is powered by a PK belt.
By 2015, all Avensis diesels come from the Toyota concern: this is a 2.0-liter 2.0 D-4D unit and a more powerful 2.2 D-4D / D-CAT. In 2010, the 2.0 D-4D engine was upgraded, reducing power by 2 hp but eliminating the risk of failure.
Toyota didn't use a DPF filter in the 2.0 D-4D engine until fasting was mandatory - so it can have a 2010 used car without a particulate filter.
The 2.0 performance does not impress, but now there are half-carats that have traveled 300.000 km without any failure. There may be a problem with the transmission, but this is where the driver bears the blame, believing that the oil in the transmission should not be replaced.
In 2015, the BMW diesel engines were introduced.
Toyota Avensis 3rd gen. - Engines
1.6 V-MATIC

1.8 V-MATIC
2.0 V-MATIC
1.6 D 4D
2.0 D 4D

2.0 D 4D
2.2 D-CAT
Years of production
from 2008
from 2008
from 2008
from 2015
2010-2015
from 2015
2008-2015
1ZR-FAE
2ZR-FAE
3ZR-FAE
N47 (BMW)
1AD-FTV
N47 (BMW)
2AD-FHV
Motor
petrol
petrol
petrol
turbodiesel
turbodiesel
turbodiesel
turbodiesel
Engine displacement
1598 cm3
1798 cm3
1987 cm3
1598 cm3
1998 cm3
1995 cm3
2231 cm3
Cylinder system / valves
R4 / 16
R4 / 16
R4 / 16
R4 / 16
R4 / 16
R4 / 16
R4 / 16
Max. power / rpm
132 HP / 6400
147 HP / 6400
152 HP / 6200
112 HP / 4000
124 HP / 3600
143 HP / 4000
177 HP / 3600
Max. torque
160 Nm / 4400
180 Nm / 4000
196 Nm / 4000
270 Nm / 1750
310 Nm / 1800
320 Nm / 1750
400 Nm / 2000
Max. speed
200 km/h
200 km/h
205 km/h
180 km/h
200 km/h
200 km/h
220 km/h
Acceleration 0-100 km / h
10,4 s
9,4 s
9,0 s
11,4 s
9,7 s
9,5 s
8,5 s
Average fuel consumption
6,5 l / 100 km
6,5 l / 100 km
6,9 l / 100 km
4,1 l / 100 km
5,4 l / 100 km
4,5 l / 100 km
5,8 l / 100 km
Toyota Avensis 3rd gen. - Model history
2008: Market Premiere of Avensis III
2010: Sales started
2011: first restailing (as 2012 model), new diesel 2.0 D-4D
2015: Another restailing, diesel engine from bmw-a
Malfunctions and problems Toyota Avensis 3rd gen.
The electric auxiliary brake does not work. The curve is the moisture that enters the module.
Transmission noise: after higher mileage and most often if the transmission oil has not been changed.
The car pulls to the right. For now, the issue is unresolved.
---
Used Toyota Avensis prices - overview
---
---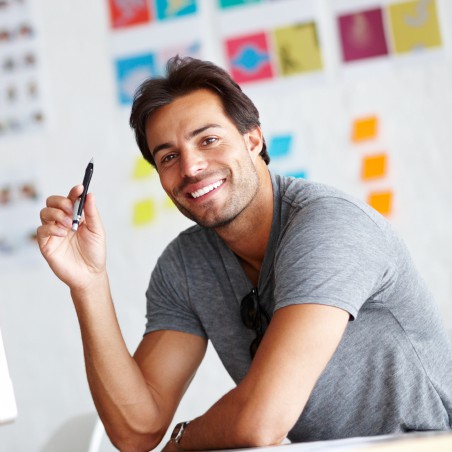 Hi there, I am Mladen and I am an auto enthusiast. I started this blog years ago to help like minded people share information about latest cars, car servicing ideas, used car info, exotic cars, and auto technology. You will find helpful articles and videos on a wide variety of cars - Audi, Mercedes, Toyota, Porsche, Volvo, BMW and much more. Ping us if you have anything cool to share on latest cars or on how to make older cars more efficient, or just want to say hi!