Mercedes E-Class W210 1995 - 2003 - Used vehicle
The second generation Mercedes E-Class was introduced in 1995 and differs significantly from the first generation. The new Mercedes E-Class also received different headlights. In 1996, a station wagon version was also available. All models have rear-wheel drive, and since 1997, models with V6 engines all come equipped with 4Matic all-wheel drive.
Different levels of equipment are also offered. Standard equipment comes in a package called Classic, a more comfortable equipment package called Elegance and includes aluminum wheels, chrome and wood interior parts and the strongest suite of equipment called Avantgarde which additionally incorporates xenon lights, higher quality wood interior and is further lowered.
The entry-level engine is a petrol E 200 with 136 hp and 163 hp, and the strongest is the E 60 AMG with 381 hp. Diesel engines are available in 95 to 197 hp variants.
In 1999, the model was redesigned. The lateral direction indicators have been moved to the rearview mirrors, the COMAND media and navigation system is available, the interior has been improved with new materials and the gearbox has been replaced with a new lighter 6-speed version.
They are included in the standard equipment of the Mercedes E-Class ABS, ETS (Electornic Traction System), driver and front passenger airbags, belt tensioners and power steering. It scored 4/5 stars on the Euro NCAP safety test.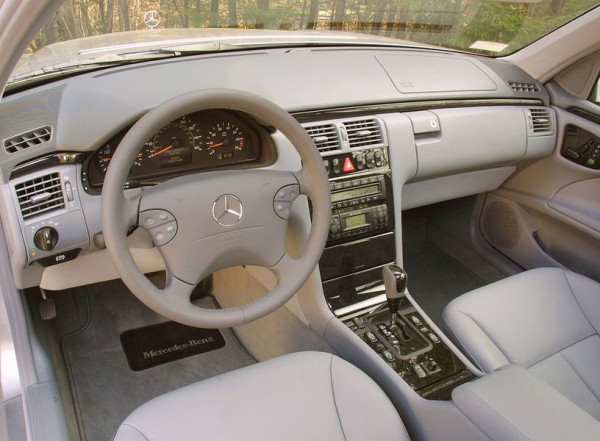 The best choice of engine is the E200 model with 163 hp and it is quite sufficient for everyday driving. Stronger AMG petrol engines are more expensive to maintain and have higher consumption. Of the diesel engines, the E220 CDI with 125 hp is recommended, in 1999 it was boosted to 143 hp and consumes an average of about 6-8 liters per 100 km.
Faults can occur on engines. The 220 hp E95 diesel has problems with the fuel injection pump, but can be replaced relatively cheaply. With more powerful diesel engines, cracks in the cylinder head occur. The biggest problem with the E-Class, however, is rust. All models were affected by it, but most models from 1998 to 1999. It mostly appears under the insulating rubber on the doors and around the tailgate. Rust often occurs on the chassis and both axles, so it is recommended to check before buying. Transmission idling also occurs frequently, so care should be taken. Models after redesign can have problems with "dead" pixels on the control panel screen.
Technical characteristics
| | |
| --- | --- |
| Manufacturer | Mercedes-Benz |
| Model | E-Class (W210) |
| The year of production | 1995 -. 2003. |
| Variants | Sedan (saloon) and Station wagon |
| Length | 4,818 mm |
| Width | 1,798 mm |
| Height | 1,417 mm |
| Trunk capacity | 540 L |
| Curb weight | 1735 kg |
| Permissible load (kg) | 565 kg |
| Wheelbase | 2,832 mm |
Engines and models:
In 1995: The new Mercedes E class with three trim levels is introduced: Classic, Elegance and Avantgarde. The engine range starts with the basic E200 2.0 with 136 hp to the prestigious 4.3 (279 hp) E430. Two diesel engines E220 and E320 CDI were included in the starting offer.
In 1996: The Mercedes E Class wagon with the same engines and equipment packages as the sedan was launched.
In 1998: Introduced by the E55 AMG, with a 8 liter V5.5 engine, 354 hp and a maximum speed limit of 250 km / h.
In 1999: A slight redesign of the Mercedes E Class with restiltered bumpers, blinkers integrated in the exterior mirrors, new front grille.
In 2000: Engine E200 replaced with E200 compressor, 163 hp.
In 2002: A detailed redesign of the Mercedes E Class. The caravan version continued to be produced in 2003.
Before you buy Mercedes E classes pay attention
- management, some models have been called to an authorized service center because of a problem with the management system. If the Mercedes number is between A000043 and A313828, check with Mercedes for a problem.
- color, earlier models came with a worse painted chassis. Check the car, especially the front, for any damage to the pebbles.
- engine, check for oil marks around the cylinder head on 4-cylinder engines
- Transmission, automatic transmissions are desirable but a 5-speed V6 can cause problems especially if it comes with the TipTronik option.
- cooling system , pay attention to the temperature reading instrument. Earlier models had problems blocking the cooling system.
Advantages - Mercedes E class W210
Spaciousness in the interior
Driving comfort
certainty
Large selection of engines and accessories
Reliability
Long wear parts
Holding value and price
Mane - Mercedes E class W210
Big rust problems
Problems with the fuel injection pump
Most expensive among competitors
"Dead" pixels on the control panel display
Sensitive to crosswind
Gasoline engines are uninteresting
The rear seats cannot be folded
Source:
auto-mane.com
autobloggoran.wordpress.com
---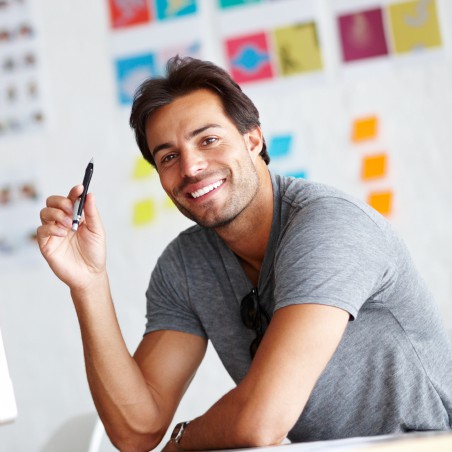 Hi there, I am Mladen and I am an auto enthusiast. I started this blog years ago to help like minded people share information about latest cars, car servicing ideas, used car info, exotic cars, and auto technology. You will find helpful articles and videos on a wide variety of cars - Audi, Mercedes, Toyota, Porsche, Volvo, BMW and much more. Ping us if you have anything cool to share on latest cars or on how to make older cars more efficient, or just want to say hi!