Mercedes A class W176 2013 - 2018 - used, experience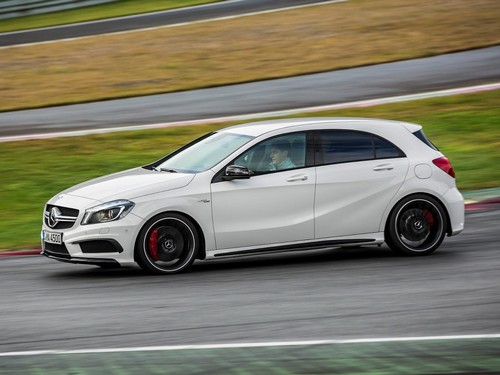 Mercedes A-Class W176 - As part of the Geneva Motor Show, held in March 2012, Mercedes-Benz surprised the public with the third-generation five-door A-Class W176, which, surprisingly, hasn't changed much from the concept car unveiled in 2011 at the Shanghai Motor Show. In the ideology of the model, a radical revolution took place - the unrecorded mono-volume was reincarnated into a dynamic hatchback with a luxurious interior and wide functionality.
In the summer of 2015, the car manufacturer from Stuttgart announced an updated version of the Mercedes A-Class. Modifications of the car on the outside were limited to "make-up" of the front part, and there were no radical changes on the inside. But the engine offering has undergone a more detailed "revision", as well as a list of equipment that has been given a set of previously unavailable options.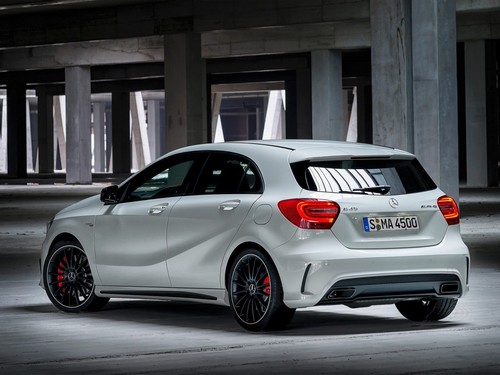 External dimensions of "third" Mercedes-Benz The A-Class hatchback is typical of the European C-Class: 4299 mm in length, 1433 mm in height and 1780 mm in width.
The interior of the Mercedes A-Class is sporty, backed by cool design and good ergonomics. Luggage space is not exactly an advantage of this German hatchback - its volume is 341 liters. Folded to 60:40, the seats increase capacity to 1.157 liters and form a flat loading platform.
Mercedes A class W176 - Engines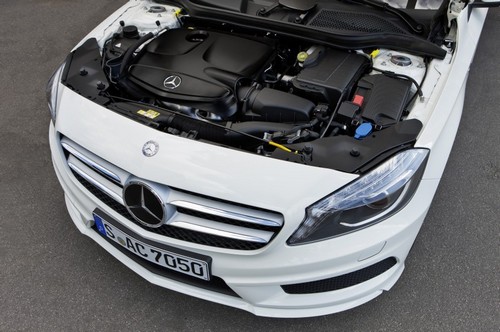 The base Mercedes-Benz A180 hatchback is equipped with a four-cylinder petrol engine with turbocharging and direct injection, which with a volume of 1,6 liters generates 122 horsepower at 5000 rpm and 200 Nm of torque in the range from 1250 to 4000 rpm . 6-speed manual or robotic 7-speed 7G-DCT with two-clutches, as well as front-wheel drive, work harmoniously. Acceleration to 100km / h takes 8,6-8,9 seconds, "top speed" is 202 km / h, and fuel consumption does not exceed 5,4-5,7 liters in mixed mode.
Next in the hierarchy is the 180-liter A1.5d version with a capacity of 109 "horsepower", whose output is 260 Nm at 1750-2500 rpm. It comes with the same gearboxes as the engine mentioned above. It accelerates to 190 km / h, and after 11,3 seconds leaves a mark of 100 km / h. A car with a manual transmission needs an average of 4,1 liters of "diesel", and a car with a "robot" - 0,2 liters less.
Under the hood of the Mercedes A200 can be found a turbocharged 1,6-liter engine delivering 156 horsepower at 5300 rpm and 250 Nm of torque at 1250-4000 rpm. There is no alternative 7G-DCT transmission to deliver power to the front wheels. Features are decent: 7.8 seconds of acceleration from 0 to 100 km / h, 224 km / h max. speed and 5.4 liters of gasoline for each "combined" 100 km.
The privilege of the "top" version of the A220 4Matic is considered to be a petrol engine with a turbocharger and direct fuel supply with a working volume of 2,0 liters. It has 184 "horsepower" and 300 Nm of maximum thrust, which is achieved at 1200-4000 rpm. The robotic gearbox and all-wheel drive system allow the car to "shoot" up to 100 km / h in 7,4 seconds, and the maximum speed is 228 km / h. Declared fuel consumption - 6,6 liters in mixed mode.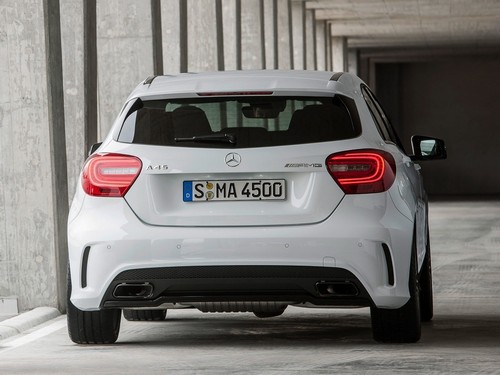 3rd generation Mercedes A - problems and breakdowns
The work of electricity can be disrupted by the water that enters the trunk - it is interesting that it can appear in used cars where the problem has not been eliminated. Water enters through openings, which are placed relatively high (under the bumper), and their edges are not sealed. The repair consists of replacement with new and thorough gluing and sealing of the edges. A typical malfunction is damage to the roof window guides, especially when it is rarely used.
Diesel 1.8 (A 180 CDI, A 200 CDI) also doesn't cause much trouble, only 2.1 (A 200 d, A 220 CDI and A 220 d) has (but not always) a problem with the timing chain towing. The replacement cost is not low as the chain is on the transmission side so the engine has to be removed.
Carefully approach used vehicles equipped with a 7G-DCT dual-clutch transmission, as after 180-000 km it may require repairs - e.g. replacement of mechatronics.
It should be borne in mind that the Mercedes A Class, as it fits with a modern car, requires appropriate diagnostic equipment. Suffice it to say that even simple operations cannot be performed without the use of genuine Mercedes diagnostic equipment. Even a simple thing like replacing the rear brake pads requires a connection to the computer, as they are electrically controlled.
Mercedes A class W176 - Revocation
Due to improper fuse installation, various vehicle functions may not work. These include a passenger presence detector in the front passenger seat, display of passenger airbag status, instruments and windshield wipers. This can lead to an accident or an increased risk of injury to passengers in the event of an accident. The recall applies to vehicles manufactured between September 9 and November 7, 2014.
The wrong software was installed in the Electronic Stability Program (ESP) driver of the affected vehicles. The recall applies to vehicles manufactured in 2012, 2013 and 2014.
Cracks can form in fuel pressure pipes that cause fuel leaks and vehicle fires. The recall applies to vehicles with four-cylinder diesel engines manufactured between October 28, 2015 and November 19, 2015.
Improper mounting of the fuse box can lead to fire and loss of electricity. In the event of a break in contact, the engine may shut off while the vehicle is in motion, and with steering assistance, the SRS system (e.g. airbags), ESP or instrument panel may fail, with an increased risk of injury. The recall applies to vehicles manufactured from March 2016 to April 2016.
Deformation of the rear left side airbag housing may cause them to be blocked or damaged when activated in the event of an impact. The recall applies to vehicles manufactured in November 2015.
The mix ratio in the front airbags for the knees, pelvis, and side curtain may not be right. In the event of an accident requiring the activation of the airbags, this may cause the airbags to inflate properly. The recall applies to vehicles manufactured from 8/8/2016 to 6/3/2017.
The steering column is not grounded enough. As a result, in the case
electrostatic discharge, the driver's airbag can be activated when
is not necessary. This can cause an accident. The cancellation applies to vehicles manufactured between 11/2011 and 07/2017.
The adhesion of the lower part of the windscreen to the body may be inadequate. In the event of an accident, the windscreen can be detached from the body, jeopardizing the protective effect of the front passenger airbag. Cancellation applies to vehicles manufactured between May 24, 5 - May 2017, 29.
Emergency Call System (eCall) communication module software is defective. As a result, it may be impossible to establish a voice connection with the Mercedes-Benz Emergency Call Center or transmit vehicle information. Mercedes-Benz CLA, GLA, SLC, A-Class, AMG GT, C-Class, E-Class, S-Class, SL, B-Class, GLC, CLS and G-Class built between 2016 and 2018 .
---
Mercedes A Class Half Price - Used Half Review
---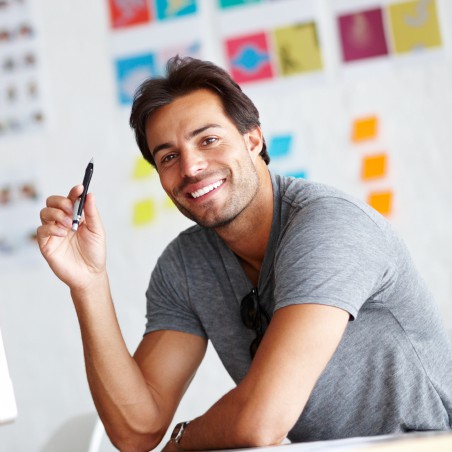 Hi there, I am Mladen and I am an auto enthusiast. I started this blog years ago to help like minded people share information about latest cars, car servicing ideas, used car info, exotic cars, and auto technology. You will find helpful articles and videos on a wide variety of cars - Audi, Mercedes, Toyota, Porsche, Volvo, BMW and much more. Ping us if you have anything cool to share on latest cars or on how to make older cars more efficient, or just want to say hi!