Bmw 3 E46 1998 - 2005 - used, experience, problems
The BMW 3 is the entry point in the Bavarian manufacturer's sedan class. For many, a car dream. The used car market is a great choice because it is an extremely popular car. You must be very careful before buying. Irregular car maintenance, is reflected in all vital parts of the car, and is associated with later high maintenance costs.
Unless you are a trained driver, we will warn you of countless trips out of the way due to the heavy machinery and slippery surface. The reason is very simple - BMW is usually the first encounter with a car that has a rear axle drive.
The combination of style, image and driving enjoyment is what makes the BMW 3. After that, you won't want to drive another car. Launched in September 1998, the Bmw 3 E46 is the best three ever. This car with its appearance and posture defies new cars today. The BMW 3 E46 can be said to be perfect for driving, with a near-perfect transmission and plenty of space on the rear bench and in the trunk.
As a used car, the BMW 3 is a great choice. Don't be fooled by BMW's reputation for buying, as some models are not. Due to the high mileage and sporty driving, there are specimens that are quite diluted. If you hear an unpleasant squeaking of plastic in the cabin, the model has left many miles behind.
The weaker BMW 3 E46s are not as desirable as the stronger ones and they are worth taking only if you have limited means of purchase. Do not rush into shopping and check the offer of used threes well. When buying, pay attention to the condition of the brakes and the wear of the discs. Also check the trap as a lot of cars driving around in our country were hit.
Owners talk about the BMW 3 E46 in superlative. Although it was created for young people, it is not uncommon for people to opt for it in later years. Simply love this model.
COMFORT
When this series of BMW 3 E46 was designed, it was decided to give it a less sporty look compared to the model it replaces so it could compete with, say, the Mercedes C-Class. Despite the shade of the softer suspension, it still remains the best car to drive in its class by many. Simple, this car gives you everything you need. Well-balanced controls, sophistication and great driving feel that few competitors come close to.
Compared to its predecessor, the BMW 3 E46 has more seats in the cabin and can even serve as a family sedan, although it is not initially designed to do so. The very quality of the workmanship and the built-in materials will be said to be at the level of the German premium brand, but that some of the plastic elements of the cabin can disappoint. There were also many complaints about the quality of radios, sometimes even rattling of plastic, but these were isolated cases.
Bavarian "mediocre" is for people with thicker wallets. They are more expensive than many other cars in this segment, but they give more than our competitors. It is possible to choose between five body types. In addition to the elegant sedan, there is a family station wagon or a more sporty compact (shorter body with three doors) or a coupe (two doors with the same size as the sedan) and a convertible.
In the new generation, the BMW 3 E46 has grown by about 4 cm in length and width, while it has grown by a full 12 cm compared to the first generation. The front grille with distinctive "kidneys" is now integrated into the front hood - the "hood", and with the new double headlights covered by the glass hood, the car is given an even more powerful and dangerous look. The interior also became larger in proportion to the growth of the entire car. The wheelbase was 20mm longer, so there was now more legroom for the rear bench passengers, who now also had a 10mm higher car roof. The chassis was also upgraded as well as the suspension: the axle components were now made of aluminum while the others were now made of reinforced steel, which was also lighter than the materials used previously. The 50:50 ideal rear axle layout and electronic ABS, ASC + T and DSC III systems set a new benchmark for dynamic, safe driving at the same time. As a special benefit, BMW introduced the ITS head airbag, which further reduced the possibility of dangerous injuries.
Bmw 3 E46 engines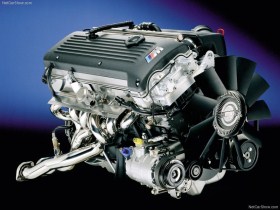 Engines: petrol or diesel, all of which have a temperament, especially the regular six-cylinder.
The Bmw 320d premieres the first BMW direct injection engine to develop 136hp with 5,7L. The Bmw 320d had a top speed of 207 km / h, which in total was a great package that contained all the essential features that the BMW 3 E46 320d simply launched on the market. Other models were also upgraded, the base model was the 318i with 118 hp from 1,9 l, while the six-cylinder 320i had 150 hp and 323i 170 hp. The engines were significantly quieter than the previous generation as a result of the use of two counterbalance shafts. The most important technical innovation on six-cylinder engines is the introduction of a dual VANOS system that provided an even better torque curve and reduced harmful emissions. This system adapted not only the intake but also the exhaust camshafts, which was taken from the M3 engine and adapted to large-scale engine production. The new camshaft adjustment system, compared to the previous variant that had only two modes of operation, now has infinitely many modes that now covered the entire engine speed range.
Whatever BMW 3 E46 you choose, you will not go wrong and none will disappoint you with the sluggishness. The recommendation is 318i for gasoline. The average consumption is about seven liters of unleaded gasoline with a light foot on the gas. If, however, you travel a large number of kilometers a year then we strongly recommend the Bmw 320d diesel. There is a weaker one, 318d, but although more expensive, bigger is a much better choice and worth every pair. With an average consumption of about 7 liters of diesel it will pay off very quickly. In addition to these, there are well-known regular six-cylinder engines, not to mention the 325i, 328i, 330i petrol and 330d diesel engines.
Consumption rises a lot with cubic meters, so be careful when choosing and inquire well. As for gearboxes, the only question is whether you like manual or automatic since both do a great job.
Bmw 3 - problems and malfunctions
Od BMW 3 E46 is expected for quality and reliability, and this is what you get. There were a couple of childhood illnesses with the passenger's airbag and brakes, but these failures were mostly remedied within the warranty period at the factory's expense. Transmission, suspension and window lifts are the items that drivers of this series generally complain about, so check them out when shopping. The engines are reliable, and the quality of the cabin material guarantees longevity.
On the other hand, the price of maintenance and buying this model assume that you have a deeper pocket. Because of this, caution is not a must, so check all the vital elements of the car well, especially since the BMW is a "sports" machine, so it generally draws the animals from the driver.
Turbine. High fracture risk, from 100 km on diesel to 000, especially 2.0hp engines by September 150. Replacing it is much more expensive. The replacement was followed by electronics reprogramming to improve turbine management.
High injection pump defect at 2.0 and 3.0 D, all ages. Replacement is necessary.
2.0D diesel engine (150hp). Vehicles manufactured since September 2002 suffer from complete shutdown of the turbocharger, mostly before 100 km, are symptoms of blue smoke from the exhaust and occasional loss of power.
Injectors. 2,0d produced between February 2002 and January 2003, girls lift, initial problems lack of pressure in common rail, heavy engine ignition.
The meter. By 2002, 2.0 D and 3.0 D air flow problems (50 km) resulted in a loss of power. It has to be replaced.
Rear axles. Especially on the Bmw 3 E46 3.0 D, the risk of breaking the rear axles is 150 km.
The diesel engine in the Bmw 320d has a problem with plastic butterflies on the intake, which provide airflow through the intake manifold, break down and break into the engine and cause chaos, this problem also occurs on the 330d, but in rare cases.
BMW 3 E46 diesel engines, especially those used in the short haul, have frequent soiling problems EGR valve.
The BMW 3 E46 318i has frequent thermostatic valve failures.
Problems with automatic transmissions that suffer from frequent and severe malfunctions at about 150 000 -200 000 kilometers traveled, the reason is poor maintenance, to avoid them if service history is not known.
Braking vibration in vehicles manufactured up to 1999.
Air conditioner compressor failure.
Windows. Noise windows in their frames, at high speeds.
Airbag indicator. An airbag lamp can be lit for no reason. Most often, the problem is on the contacts in the connector.
A common problem is the climate fan resistor, so the fan only starts operating at maximum speed.
Clean the air intakes in the cabin located below the windshield regularly, as otherwise rain can cause flooding in the engine equipment of the engine.
All BMW 3 E46s suffer from taillights due to the load-melting connector.
About 200 copies of the BMW 3 E46 from the start of production were called for control and eventual replacement of the suspension arm, as there was a problem with the attachment.
On some BMW 3 E46s manufactured between July 1998 and March 1999, the front side airbags could be activated for no reason due to a fault in the electronics.
With the BMW 3 E46 coupe variant manufactured until December 1999, the door handle could fall out.
The weak points of the BMW 3 E46 on the front ladder are the balls, which know that they leave relatively often, especially on our roads, rubber selenium blocks are damaged on the rear ladder, although they do not leave as often and the spring breaks. Mainly pay extra attention to traps and suspension when shopping.
It can happen to pop around the differential holding points, though this is mostly the case with the BMW 3 E46 before 2002 and with stronger engines.
BMW 3 E46 - Factory calls:
July 1999 - To correct the problem of the airbag control unit.
March 2002 - invited models with gasoline engines, manufactured between February 1 and March 18, 2001.
July 2001 - problem with the electronic component of the cooling fan.
Spring 2004 - premature wear of a submerged fuel pump in the tank (fuel pump). The fuel filter can be clogged.
Spring 2004 - Nozzle replacement on models manufactured from February 2002 to January 2003. Nozzle failure can prevent common rail injection pressure buildup and cause problems.
Spring 2007- (Risk of short circuit and fire) called diesel models for inspection, protection and possible replacement of engine module fan.
Bmw 3 E46 through the years:
Spring 1998 - Premiere of the BMW 3 E46. 1.9 engines (118 hp - 318i version), 2.0 (150 hp - 320i), 2.5 24V (170 hp - 323i), 2.8 24V (193 hp - 328i), 2.0 16V (turbo - diesel with direct injection, 136 hp - 320d )
Winter 1998 - 1999 - 316i engine (1,9; 105 hp)
Spring 1999 - coupe
Summer 1999 - caravan
Fall 1999 - 330d engine version (turbo, common rail, 2.9 24V 184 hp) in sedan (station wagon body since spring 2000)
Spring 2000 - convertible version
Summer 2000- 330i engine version (3.0 24V 231 hp) instead of 328i. 4k4 versions 325i (2.5 24V 192 hp), 330i and 330d
2001 - restailing of limousine and caravan (revised shape of light and air intake, slightly different hood). Engines 1.8 16V (115 hp - 316i), 2.0 16V (143 hp - 318i), 2.2 24V (170 hp - 320i), 2.5 24V (192 hp - 325i), 3.0 24V (231 hp - 330i), 2.0 16V - diesel with direct injection, 115 hp - 318d), 2.0 16V (turbo - diesel with direct injection, 150 hp - 320d), 2.9 24V (turbo, common rail, 184 hp - version 330d)
Winter 2004/2005 - new model Bmw 3, station wagon from spring 2005.
---
Bmw series 3 prices - used preview
---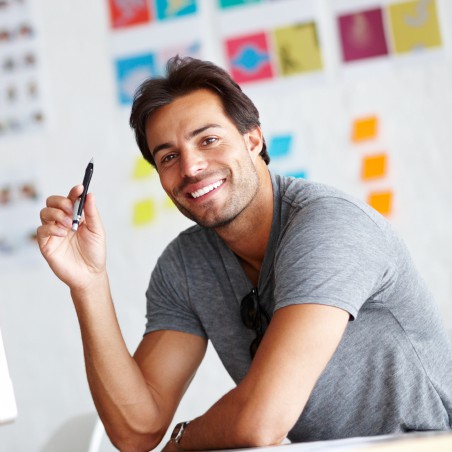 Hi there, I am Mladen and I am an auto enthusiast. I started this blog years ago to help like minded people share information about latest cars, car servicing ideas, used car info, exotic cars, and auto technology. You will find helpful articles and videos on a wide variety of cars - Audi, Mercedes, Toyota, Porsche, Volvo, BMW and much more. Ping us if you have anything cool to share on latest cars or on how to make older cars more efficient, or just want to say hi!