Bmw 3 E46 service - Replacement of filters, plates, wipers… - VIDEO
bmw 3 E46 service - Video shows Bmw 3 E46 service, replacement: replacement engine oil, oil filters, fuel filters, air filters, cabin filters, spark plug, front plates, rear plates, wipers and rear door shock absorbers
Bmw 3 Service - Oil and Oil Filter Replacement
Bmw 3 Service - Replacing the Fuel Filter
Bmw 3 Service - Replacing the Air Filter
Bmw 3 E46 Service - Replacing the Cabin Filter
Bmw 3 E46 Service - Spark Plug Replacement
Bmw 3 Service - Front Tile Replacement
Bmw 3 Service - Replacement of the rear plates
Bmw 3 E46 service - wiper replacement
Bmw 3 E 46 Service - Rear shock absorber replacement
---
BMW 3 E46 1998 - 2005 - POLOVNJAK
The BMW 3 is the entry point in the Bavarian manufacturer's sedan class. For many, a car dream. The used car market is a great choice because it is an extremely popular car. You must be very careful before buying. Irregular car maintenance, is reflected in all vital parts of the car, and is associated with later high maintenance costs.
Unless you are a trained driver, we will warn you of countless trips out of the way due to the heavy machinery and slippery surface. The reason is very simple - BMW is usually the first encounter with a car that has a rear axle drive.
The combination of style, image and driving enjoyment is what makes the BMW 3. After that, you won't want to drive another car. Launched in September 1998, the Bmw 3 E46 is the best three ever. This car with its appearance and posture defies new cars today. The BMW 3 E46 can be said to be perfect for driving, with a near-perfect transmission and plenty of space on the rear bench and in the trunk.
As a used car, the BMW 3 is a great choice. Don't be fooled by BMW's reputation for buying, as some models are not. Due to the high mileage and sporty driving, there are specimens that are quite diluted. If you hear an unpleasant squeaking of plastic in the cabin, the model has left many miles behind.
The weaker BMW 3 E46s are not as desirable as the stronger ones and they are worth taking only if you have limited means of purchase. Do not rush into shopping and check the offer of used threes well. When buying, pay attention to the condition of the brakes and the wear of the discs. Also check the trap as a lot of cars driving around in our country were hit.
Owners talk about the BMW 3 E46 in superlative. Although it was created for young people, it is not uncommon for people to opt for it in later years. Simply love this model.
---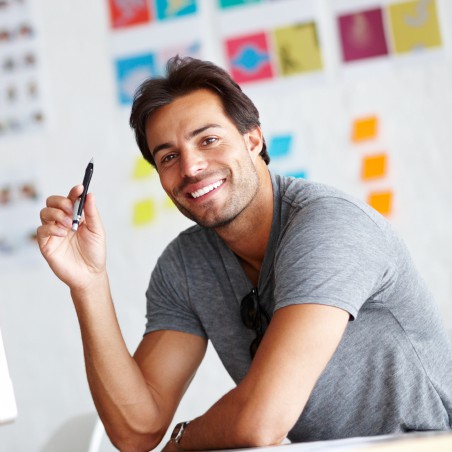 Hi there, I am Mladen and I am an auto enthusiast. I started this blog years ago to help like minded people share information about latest cars, car servicing ideas, used car info, exotic cars, and auto technology. You will find helpful articles and videos on a wide variety of cars - Audi, Mercedes, Toyota, Porsche, Volvo, BMW and much more. Ping us if you have anything cool to share on latest cars or on how to make older cars more efficient, or just want to say hi!