Renault Scenic 2nd gen 2003 - 2009 - Used vehicle, experience
The Renault Scenic 2nd Gene minivan was launched in 2003 and is an ideal choice for a family car, as it features its interior. There is enough space in the rear seats and it provides comfort even on longer trips. Since 2004, the Grand Scenic has been on the market, which is longer and contains two additional seats.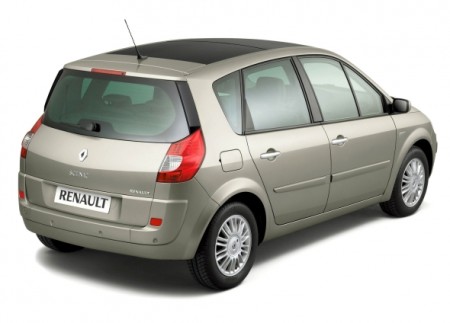 With the new model, Renault has not only a spacious interior, but also excellent safety and comfort while driving. The safety equipment contains eight airbags, ABS and stability control. In the Euro NCAP crash test, the Renault Scenic 2nd gen won the highest rating and thus confirmed its reliability.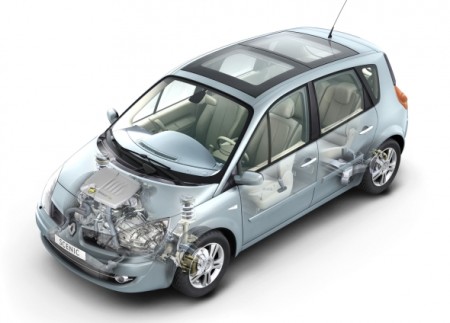 Of the petrol engines in the Renault Scenic 2nd gen, the following are on offer: 1.4 with 100 hp, 1.6 VVT engine with 111 hp, 2.0 VVT engine with 136 hp, and from 2004 to 2006, a 2.0 T engine with 165 hp is also on offer. However, diesel engines are a better choice for this minivan. The most economical diesel engine is 1.5 dCi engine with 86 hp or 106 hp and a fuel consumption of about 5 liters per 100 kilometers. A 1.9 diesel engine with 120 hp or later with 130 hp is also on offer. The strongest diesel engine is 2.0 dCi with 150 hp.
---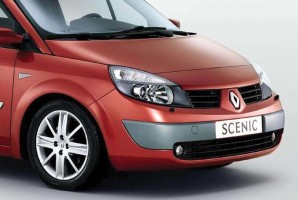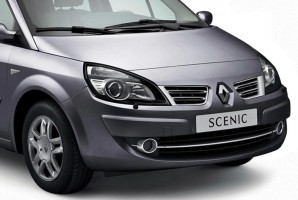 Renault Scenic 2nd gene was redesigned in 2006 when the basic shortcomings that were expressed on the one from the beginning of production were eliminated. New model Renault Scenic 2nd gen. is easiest to recognize by a slightly different front end, and all newer models are richer equipped than those before the redesign.
---
The Renault Scenic is a minivan and you can't expect it to be too exciting and wild. Driving stable, precise in curves, suspension offers plenty of safety.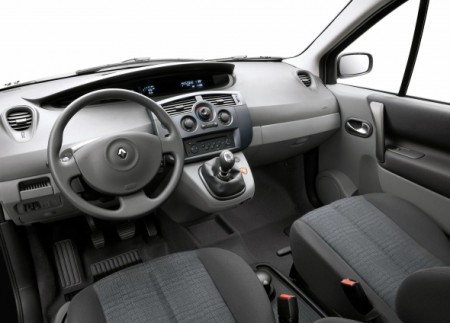 Advantages - Renault Scenic 2nd gen
Spaciousness
Udobnost
Good diesel engines
Increased reliability since 2006
certainty
Available with seven seats
Mane - Renault Scenic 2nd gen
Diesel engines may have problems with their turbocharger
Poor workmanship
Electronics Problems (until 2006)
Central locking issues
Worn rear tires
Timing belts
Alternator
Defective belts
Brake faults
Oil leaks
Battery discharged
Problems and recalls Renault Scenica
The second-generation Renault Scenic has been recalled four times in total. Three recalls related to models produced before the 2006 redesign.
- Renault first recalled Scenic in the fifth month of 2006. A total of 93.289 copies produced from February 2003 to December 2005 were recalled. The problem was identified on the rear seat belt brackets that were not properly secured. All recalled specimens were replaced with bolts and the brackets were attached to Renault specifications. The recall is registered under code R / 2006/045.
- Scenic was recalled for the second time in the sixth month of 2006. In fact, 57.995 second-generation Scenic and Megane specimens were recalled due to the lack of limiters on the brake pedal. Namely, the pedal did not provide enough resistance, and if pressed fully, it would "fail" and the braking force would be significantly reduced. On recalled specimens, the brake actuation mechanism was completely replaced. The recall is registered under code R / 2006/078.
- For the third time, 5.354 second-generation Scenic and Megane copies have been recalled. They were recalled at the end of December 2006, and a visit to the service center was necessary because of a damaged mechanism for adjusting the backrest tilt in the front seats. Moreover, some specimens also damaged the entire metal seat support. The service centers have replaced the mechanism and enabled the movement of the armchairs on all recalled specimens. The recall is registered under code R / 2006/177.
- Scenic was last recalled in October 2009. 34.403 specimens manufactured from January 2006 to March 2007 were recalled. The recalled instances did not properly handle the power steering. The problem was identified on a central computer that had been reprogrammed by the repairers and thus enabled the steering wheel servomotor.
Retrieved from: auto-mane.com
With the Renault Scenic 2nd gen, the overall workmanship is of good quality, but it is important that the car is not hit, that the mileage is not restored and that it is well maintained. This is a really 'fair piece of car', relatively reasonably priced. The statistics of the German TÜV, the agency for the supervision of technical correctness, do not support him. Among 106 surveyed models aged 8-9 (statistics for 2016), the scenic ranked 106th. This shows that the reliability below the average vehicle on the German market is mostly due to electronics.
1.9 dCi diesel engines with more than 200.000 km are profitable: only the engine does not lose oil, starts from the first, runs quietly on the back and does not smoke when adding gas. Before buying, be sure to take it to a diesel specialist for compression measurement.
But, in older years, be sure to look at the ball joints, rubber supports and front discs, because they are prone to creating gaps, or furrows. The condition can also be assessed by the interior, especially the soft seats, which are prone to deformation. The chassis is robust and durable, but due to the powerful brake servo, drivers who brake often can scratch the discs.
The durability of the shoulders and ball joints is guaranteed by robust construction and soft suspension, and it is a bad sign if you notice a gap in these assemblies. The 1.6 petrol is also a good choice, as it is durable and significantly cheaper and, as a rule, with fewer kilometers than diesel. Good features and solidity are emphasized by winning five stars for safety. The French minivan won them in 2003, the first in its class. It was a turning point in solidity, which is confirmed by the weight of close to 1,4 tons.
The sheet metal is very well protected against rust, so even the models in the first batch should have no problem with rusting. Gasoline 1.6 16V with older is a better option, because the price is cheaper and maintenance is cheaper. Diesel engine? Although 1.5 dCi is one of the most reliable diesel engines today, it initially had problems with the Siemens injection system.
Therefore, a much better option is 1.9 dCi, which with normal maintenance easily exceeds more than 300.000 km. Only the air flow meter is sensitive.
And now about the problems: With the troubled injection system of the first batch of 1.5 dCi turbochargers (until 2006), the biggest problem is with the electronic gasoline coils and the electronic ignition key. The model up to 2006 had problems with the electronic petrol engine module.
The 1.5 dCi turbodiesel came from gasoline 2001 in 1.6, reducing its diameter from 76,5 to 75 mm, has a gray cast iron block, one camshaft and eight valves. Three years after launch, Siemens direct injection with a circular chamber was replaced by Bosch common rail. But with all older diesel engines, especially the 1.5 dCi in Scenario II, which is relatively more loaded than the 1.9 dCi (which is why it is more advisable), you should check for mileage and wear (rarely anyone sells them while in good condition) so you don't bought a 'cat in a bag'.
The front discs with a diameter of 280 mm and the rear of 270 were 'fair' during that time, which ensures strong braking and wear resistance. Therefore, deeply grooved discs are an indication of excessive driving and suggest caution. Beware, replacement discs are cheaper, but also worse! The rear semi-rigid suspension is taken over from the Megane and although it has reinforced springs and shock absorbers, the same selenium blocks are subject to wear, which is felt by pounding on the planes. They change in pairs! If driven normally, the rear discs should outlive the car.
Although there were problems with the electronics in the beginning, mostly with the electronic 'smart' ignition card, which was obviously put into production before it was needed, petrol and diesel engines are very reliable and grateful for maintenance. With regular maintenance there should be no problems, the failures were mostly on the sensors and electronics. The mechanics are mostly flawless.
Retrieved from: www.autoportal.hr
---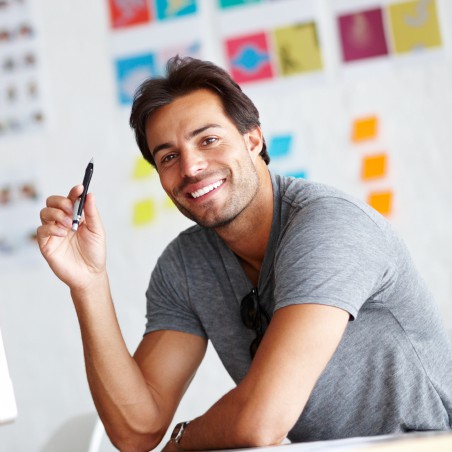 Hi there, I am Mladen and I am an auto enthusiast. I started this blog years ago to help like minded people share information about latest cars, car servicing ideas, used car info, exotic cars, and auto technology. You will find helpful articles and videos on a wide variety of cars - Audi, Mercedes, Toyota, Porsche, Volvo, BMW and much more. Ping us if you have anything cool to share on latest cars or on how to make older cars more efficient, or just want to say hi!