1.5 dCi diesel engine - Renault, Dacia, Nissan, Suzuki and Mercedes
Renault 1.5 dCi diesel engines are also used by Dacia, Nissan, Suzuki and Mercedes.
The 1.5 dCi engine has more than 20 types. There are three generations and many power variants.
The smallest K9K diesel code debuted on the market in 2001. The Common Rail system turbo four-cylinder engine is offered in several different power levels from 64 to 110 hp. Differences between versions are limited to equipment (other injectors, turbochargers, flywheel, etc.). The advantages of the engine are its high culture of operation, low fuel consumption (an average of about 6 liters per 100 km) and decent performance with stronger variants. The 1.5 dCi engine can be found primarily in a wide range of Renault, Dacia and Nissan cars. It also uses Suzuki Jimny from this unit for the period 2003-2010, and after the start of the collaboration between Renault and Mercedes, the 1.5 dCi engine can be found under the hood of the latest Class A and Citan.
K9K engines are manufactured with different power levels. The weakest, with a power of 65 hp, do not have a floating flywheel, variable geometry turbine and intercooler. The injection system is derived from Delphi and operates at a pressure of 1400 bar. The 1,5 dCi with 82 bhp differs from the weaker engine has an intercooler, raised turbine charge pressure from 1,0 to 1,2 bar.
The 1.5 dCi with 100 hp has a floating flywheel and variable geometry turbine. The injection pressure was raised from 1400 to 1600 bar and the turbine charge pressure was 1.25 bar. Crankshaft and head design changed. 2010 saw the launch of a new generation of 1,5 dCi engines. Modernization includes EGR valve, turbocharger, oil pump, used by Siemens fuel injection. Adapted to the Start-Stop system.
The 1.5 dCi engine is valued by its low fuel consumption and decent working culture. The size of a Renult Megane car can be consumed near 4 l / 100 km and even less than 5,5 l / 100 km in the city. This is a great result. The engine has a typical structure and working on it is not difficult or expensive. It is of very high durability. Purchasing an engine with more than 200000 km is already subject to considerable risk.
The list of problems that can occur with a 1.5 dCi engine is quite lengthy, and one of the most important and also the most common is a malfunction, which is usually associated with a low tolerance of the French engine for poor fuel. This is especially true for the production of engines using Delphi - the worst case injector can withstand only 10000 km. The downside is the turbocharger, in some instances discounts after 60000 km. Depending on the version of the turbine, it may have a fixed or variable geometry. Malfunctions of the turbine are mainly due to improper use, after sharper driving it is necessary to leave the cars to work in order to cool the turbine and the cold engine should not be driven sharper immediately. Very often there are cases of piston overheating (due to poor injector operation) or the crankshaft bearings are damaged in this case better to look for another engine.
It can be broken EGR valve. With stronger variants, floating flywheel problems can occur. Many problems with newer engines over time can be caused by the particulate filter, causing many of the expensive costs of modern diesel. Sometimes engine electronics problems are corrosion of electrical installations or sensor problems - especially the compromised pressure sensor and crankshaft position sensor. As you can see, there are many potential problems, but keep in mind that the vast majority of them are the result of improper handling of a car.
Exhaust smoke issues, flashing instrument panel lights - signs of injector damage. Repair involves the replacement or repair of damaged injectors. Depending on the choice of repair, there are different repair costs.
Generally, many mechanics suggest a thorough check of the car at a mileage of 140000 - 160000 km. Most problems are problems with the electronics system and the injection system. Failures are greatly influenced by what type of injection system is used.
Initially, the components responsible for injection were supplied by Delphi, Siemens was used later you can distinguish them by pump.
Statistically speaking, more problems have arisen in the Delphi system, it is sensitive to fuel quality, usually after 60000 km the injector replacement is required.
Delphi injectors should be overhauled after 100000 km. This implies that Siemens injectors are more durable, but harder to repair.
The Siemens supply system is less problematic, although more expensive to repair, the injectors take longer.
Crankshaft damage is relatively common. This is a result of the reduction in the lubrication of the oil pump, due to the too long service intervals. At 1.5 dCi the oil should change at 10000 km.
Models with dCi engine 1.5.
Renault Clio II06.2001-04.2005
Renault XNUMX05.2005-07.2012
Renault Clio IV: from 11.2012
Renault Fluence: from 02.2010
Renault Kangoo I12.2001-06.2010
Renault Kangoo II: from 06.2009
Renault Megane II11.2002-12.2005
Renault Scenic III: from 02.2009
Renault Thalia I: 04.2002-07.2008
Renault Thalia II: from 09.2008
Renault Twingo II: from 03.2007
Dacia Duster: since 04.2010
Dacia Lodgy: since 03.2012
Dacia Logan I: 09.2005/08.2012/XNUMX/XNUMX
Dacia Logan II: from 10.2012
Nissan Almera: 01.2003-07.2006
Nissan Micra K12: 01.2003-06.2010
Nissan Tiida: since 09.2007
Suzuki Jimny: since 12.2003
Mercedes Citan: from 11.2012
Mercedes class A: from 03.2012
CONCLUSION
The 1.5 dCi engine is considered by many to be a rather risky choice, but on the other hand, it should be borne in mind that a large group of users really praises the small French diesel. Before buying, it is necessary to determine precisely how many miles per year you will go, in the case of low mileage the gasoline is much more profitable. Although 1.5 dCi can sometimes cause problems, it is no worse than other manufacturers, and can be an interesting proposition for a diesel fan.
1.5 dCi is difficult to estimate in terms of duration - the car knows that it can travel 140 km without major problems, but it can also occur after traveling from 000 - 50000 km.
Overview - Before buying a car with a 1.5 dCi engine, caution is advised! There are engines that haven't made any major problems, but there are also models that suffer from serious problems with the injection system or pistons or crankshaft.
---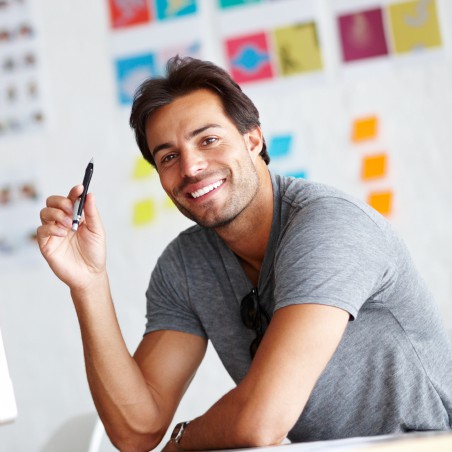 Hi there, I am Mladen and I am an auto enthusiast. I started this blog years ago to help like minded people share information about latest cars, car servicing ideas, used car info, exotic cars, and auto technology. You will find helpful articles and videos on a wide variety of cars - Audi, Mercedes, Toyota, Porsche, Volvo, BMW and much more. Ping us if you have anything cool to share on latest cars or on how to make older cars more efficient, or just want to say hi!