Reno Megan 3rd gen. 2008 - 2016 - second-hand, experiences, problems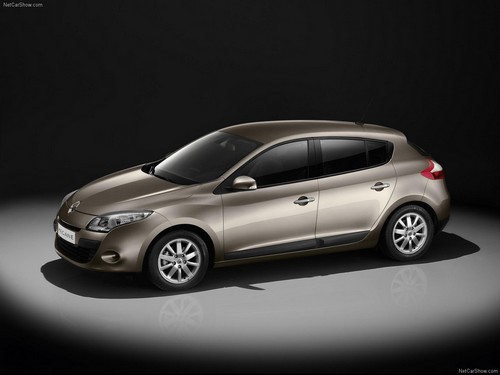 Model: Reno Megan 3rd gen.
Date of manufacture: 2008 - 2016
Restailing: 2012.
Manufacturer: Renault
Predecessor: Megane 2.gen.
Heir: Megan IV
Class: Lower middle class
Competition: Volkswagen Golf, Seat Leon, Kia Cee'd, Hyundai i30, Peugeot 308, Toyota Auris, fiat bravo
Models: 3 and 5 door sedan, station wagon, convertible
Euro NCAP: ★★★★★ (2008), ★★★ (2014), ★★★★ (2014)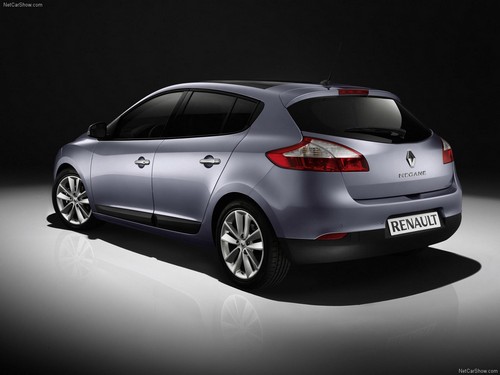 Used Reno Megan 3rd gen. enjoys a very good reputation. The French compact, though not very fast and well equipped, costs less than its German competitors.
Renault The Megane is a car full of changes. While the first generation was "only" a rounded R19, the second generation was shocked by its shape due to the change. The third generation may be less avant-garde in terms of looks, but it is actually quite recommended for those who are interested in used cars.
The core of the Reno Megan offering 3rd gen. are a five-door hatchback and a station wagon, which, thanks to the extended wheelbase, gives second-row passengers more knee room. Renault also offered a three-door hatchback (also called a coupe) and a Coupe-Cabriolet with a solid, collapsible roof. The last two versions, however, are rare in the market. There was also a sedan, offered as a Renault Fluence, as well as a station wagon, with extended wheelbase.
Renault Megane III - dimensions
| | |
| --- | --- |
| Length Width Height | 429-462 / 180/150 cm |
| Wheelbase | 264-270 cm |
| Trunk capacity | 405-1160 l (hatchback), 485-1600 l (van), 211-417 l (convertible) |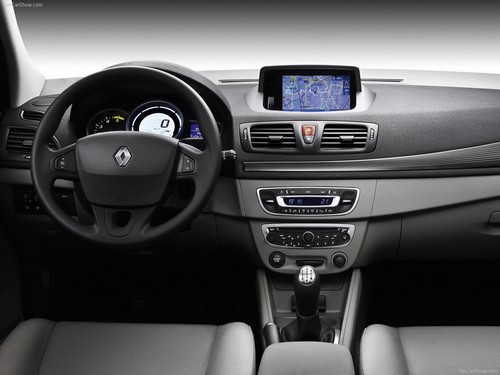 Motorcycles - Reno Megan 3. gen.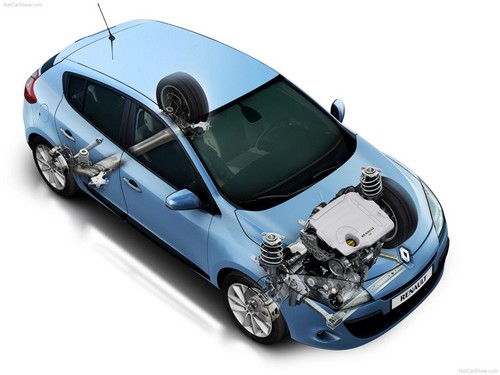 The range of units for Megan developed gradually as the automaker introduced new engines.
1.6 16V / 74/81 kW - In terms of reliability, the best engine for the Renault Megane. The 81 kW version has valve timing control, and the weaker version does not. They are not very suitable for driving on the highway, where they can interfere with short speeds, including a motor with a varied valve opening (mechanics recommend preventive replacement of the valve opening regulator together with a toothed belt), it turned out to be a more durable and cheap service. Tolerates adaptation to LPG installations.
1.2 TCe / 85/96 kW - Since 2012 replacement for 1.4 TCe. Since 2013, a more powerful version with 96 kW has been added. Good drive, which can be quite economical due to direct gasoline injection. The regulation of the opening of the valve on the exhaust side has also been added. The light and precise TL4 transmission remained. Good news for now. Worse, especially in early production, the engine had high oil consumption. The problem was related to a whole range of these engines, and the affected Renault changed the engines under warranty. Another mistake faced by the owners of this engine is a difficult start around zero. After that, the engine speed varies during warm-up. This is probably due to the changing quality of gasoline. It is also recommended to add additives to gasoline at low temperatures. Otherwise, the engine is faced with the well-known problem of the engine with direct injection of gasoline, ie excessive accumulation of soot on the valves, intake manifold and later in the cylinders. However, in general, this shortcoming is not excessive in the context of 1.2 TCe.
1.4 TCe / 96 kW This engine lived in Megan for a relatively short time. The advantage is the chain as a divorce, weakness, high fuel consumption. His part of the blame is the absence of direct gasoline injection. Moreover, it is quite sensitive to the quality of the fuel that is added.
Interest in the 1.4 TCe engine is increasing every year. This turbocharged unit doesn't cause too many problems, it's surprisingly flexible, but it has one drawback - if someone has a heavy leg - it consumes over 11 liters of gasoline per 100 km. During light operation, it is in the range of 5,5 to 8 l / 100 km.
2.0T / 132/140/162/184/195 / kW The proven 2-liter F-Series engine is very robust and durable. In the GT version, the Renault Megan III and of course the sharp variants of the RS consume, quietly 20 liters per 100 km (for RS), but it really goes and withstands the fastest, without any impact on its wear, even with age and mileage. If you drive normally, consumption can be monitored up to 10 liters per 100 km. Yes, it's a lot today, but the ride is worth it. But it is mostly connected to the robust PK4 transmission, originally developed as a replacement for the PK6 from the Lagan II for the 2.0 dCi (M9R) engine. Great, but rare.
1.5 dCi / 63/66/70/78/81 kW The well-known K9K engine comes in multiple versions, depending on power, injection, exhaust emission standards or transmission. The big plus is the absolutely reliable diesel particulate filter thanks to the heel injection pump technology. Therefore, there is no dangerous dilution of the oil with diesel (ignition by additional diesel injection in the exhaust cycle), or controlled filter cleaning (PSA solution with additives). Yes, there are still question marks over the life of the piston bearings, but if the bearings do wear out, this is quite an exception.
The vast majority of ads are for diesel sales. The most popular unit on offer is a 1.5 dCi (90-110 hp) engine. It is characterized by very low fuel consumption and fairly good performance. There are many users who have already crossed 200.000. km and do not complain, but you can also meet those who after 150 kilometers had to replace the engine.
1.6 dCi / 96 kW The R9M engine, offered since 2012, has replaced the older 1.9 dCi. The distribution plant is driven by a chain and many new technologies have been used in its construction.
1,9 dCi / 96 kW Previously controversial enough engine was used in Reno Megan 3.gen. only until 2012 and only one version. Replace the oil not after 30.000 km, but after 15.000 km and the engine will go several hundred thousand kilometers without any problems.
2,0 dCi / 110/118 kW The best diesel in Megan, but to find one means the same as finding a needle in a haystack. The weaker version was combined with the glossy six-speed Aisin, and the stronger one with the large PK4. An excellent choice, but almost unavailable in practice.
Renault Megane III - petrol engines (performance and fuel economy)
| | | | | | |
| --- | --- | --- | --- | --- | --- |
| Motor | 1.2 TCe | 1.4 TCe | 1.6 16V | 2.0 16V | 2.0 TCe |
| Volume | 1197 cc | 1397 cc | 1598 cc | 1997 cc | 1997 cc |
| Fuel | petrol | petrol | petrol | petrol | turbo gasoline |
| Max power | 115 KS | 130 KS | 100 KS | 140 KS | 180 KS |
| Max. torque | 205 Nm | 190 Nm | 148 Nm | 195 Nm | 300 Nm |
| Acceleration 0-100 km / h | 9,8 s | 9,6 s | 10,9 s | 10,3 s | 7,8 s |
| Max. speed | 190 km/h | 200 km/h | 190 km/h | 195 km/h | 225 km/h |
| Average spending | 5,3 l / 100 km | 6,6 l / 100 km | 6,7 l / 100 km | 7,6 l / 100 km | 8,1 l / 100 km |
Renault Megane III - Diesel Engines (Performance and Fuel Consumption)
| | | | | |
| --- | --- | --- | --- | --- |
| Motor | 1.5 dCi | 1.6 dCi | 1.9 dCi | 2.0 dCi |
| Volume | 1461 cc | 1598 cc | 1870 cc | 1995 cc |
| Fuel | turbo diesel | turbo diesel | turbo diesel | turbo diesel |
| Max power | 110 KS | 130 KS | 130 KS | 160 KS |
| Max. torque | 240 Nm | 320 Nm | 300 Nm | 380 Nm |
| Acceleration 0-100 km / h | 10,5 s | 9,8 s | 9,5 s | 9,4 s |
| Max. speed | 190 km/h | 200 km/h | 205 km/h | 215 km/h |
| Average spending | 4,6 l / 100 km | 4,0 l / 100 km | 5,1 l / 100 km | 6,7 l / 100 km |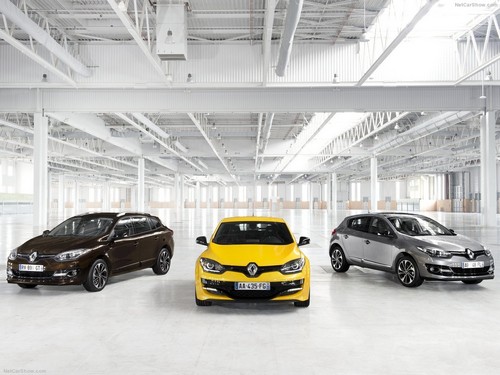 Malfunctions and problems - Renault Megan 3rd gen.
1.2 TCe high oil consumption engine at start of production. Mainly resolved during warranty.
Symptoms: 1.2 TCe engine excessive oil consumption. Diagnosis: A small direct-injection engine, designed with Nissan, has problems with valve erasers.
Difficult starting of the 1.2 TCe engine at temperatures around zero. After that, the idle speed fluctuates. It is alleged that the quality of gasoline is to blame.
Failure of the electromechanical power steering, cause is short circuit due to contact with the steering axle.
The ESP indicator light flashes may be a faulty sensor on the brake pedal.
Defective differential pressure sensor or broken hose - 2.0 dCi M9R engine, then the soot filter does not work properly.
Diesel 1.5 (110hp) and 1.6 dCI engines have problems with the injectors, which can lead to insufficient lubrication of one of the cylinders and eventually serious engine failures.
Engine crash experienced by owners of the 1.5 dCi 85 or 105/110. It's about snapping a gear belt. Breaks sometimes 50 km. The action in the workshop has been running since April 000. Replacing the belt or motor. Another cause of refraction, the weakness of the oil pump, still at 2013 dCi, but essentially 1,5 bhp.
With the RS model, owners report faster wear on the transmission mounts and engines.
With 1.5 dCi (105 hp) engines produced by mid-2010, there is a problem of difficult ignition, which is often the fault of a misaligned high-pressure fuel pump.
Float flywheel malfunctions in diesel versions. The problem is manifested by knocking, shaking and rattling.
The valve opening time regulator lasts 100.000 km. Then they change, usually with wiring. It is part of the distribution equipment, and the problem described above will increase the replacement of the distribution system. However, it is still a sustainable cost. Another, previously often weak, connection with the K4M engine - the short service life of the ignition coil, is a rather marginal thing.
Water retention in the side doors causes corrosion and damage to the side window mechanisms.
Some examples of condensation in headlights.
Poor mounting and consequently rapid loosening of the inner door handles.
Water entry into the luggage compartment is a chronic mistake. This is caused by a poor seal under the third stop lamp.
Some complaints of intrusion lead inside. The problem is most often the result of clogged door drains.
With the multimedia unit (Carminat Tom Tom and R-link) you can expect some problems when connecting to other devices.
Revocation - Reno Megan 3rd gen.
1.9 dCi130 model shipped from factory between March 4 and December 5, 2008 called for reprogramming of injection computer.
Call to service, noise is heard due to the rigidity of the diesel return pipe, which is repositioned.
Call due to airbag system problems. Vehicles manufactured between 01.06.2010 - 23.08.2010
Call due to control system problems. Vehicles manufactured between 01.10.2009 - 12.3.2010
Call due to problems on the brake system.
Airbag computer reprogramming invitation (risk of non-activation) for models manufactured in Turkey by August 23, 2010.
Call due to problems with the installation of the rear shelf of the convertible. Vehicles manufactured between 31.05.2010 - 14.10.2013
Service
The 1.2 TCe, 1.4 TCe, 2.0 16V, 1.6 dCi and 2.0 dCi motors have a timing with a chain that does not have a specific replacement interval. Other engines have a belt and the replacement interval is 120.000 km / 5 years for replacement, 160.000 km / 10 years for the 1.5 dCi engine. Oil change after 30.000 km / two years. Experts recommend shortening to 20.000 km / two years.
---
Reno Megan half price - used half price overview
---
---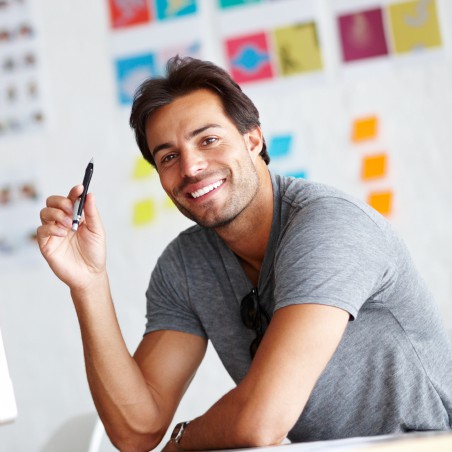 Hi there, I am Mladen and I am an auto enthusiast. I started this blog years ago to help like minded people share information about latest cars, car servicing ideas, used car info, exotic cars, and auto technology. You will find helpful articles and videos on a wide variety of cars - Audi, Mercedes, Toyota, Porsche, Volvo, BMW and much more. Ping us if you have anything cool to share on latest cars or on how to make older cars more efficient, or just want to say hi!