Toyota RAV4 - Model history
When the first generation Toyota RAV 1994 was unveiled at the Geneva Motor Show in March 4, a new era of 4-wheel drive vehicles began. Sales in Japan began in May, and across Europe, Africa, Australia and Latin America in June that year. The initial sales plan was 4.500 vehicles per month. But when 8.000 vehicles were ordered the first month, production doubled. The first 4-wheel-drive recreational active vehicle (RAV) has paved the way for the SUV segment, which has not stopped growing to this day.
Launched as a compact, three-door model, the first urban SUV was quite different from the traditional 4 × 4 vehicle. It had a relatively small transversely mounted 2,0-liter engine, a monocoque chassis and independent suspension on all wheels. 3,69 m long, it was shorter than today's B-segment vehicles. This was a truly revolutionary car.
The initial idea
The 1989 RAV-FOUR concept car at the Tokyo Motor Show first signaled the creation of Toyota's compact 4WD model. This exhibit was just a design study, which lacked the details necessary for a real model. But he was greeted with the undivided enthusiasm of the public and finally in March 1991 was given the green light for the project. The development of the first RAV 4 was about to begin.
A new approach but a difficult "childbirth"
At that time, it was not easy for Chief Engineer Masakatsu Nonakai to convince other Toyota departments that it was possible to create a production car that would be sold in a non-existent segment. It was a time when the phrase "Sports Utility Vehicle" was completely unknown, and in Toyota many did not approve of such a compact SUV. At one point, development has even stopped because of internal resistance. The development team almost gave up when support from the unexpected breathed new life into the project.
It was the Japanese and European sales department that came as a lifesaver. As it was in close contact with the market, they felt it was the right time for this type of car. Together, they put the project back on track and were right: shortly after launch, the Toyota RAV4 was recognized as a "trendsetter" for its fresh look and excellent driving performance.
From the only model of its kind to a global car
Toyota can rightly say that it has created the compact SUV segment, launching the first 4-wheel-drive Recreational Active Vehicle (Toyota RAV4) in 1994. That year, Toyota sold 53.000 units of this vehicle. This figure doubled after a year and tripled in 1995 and has been steadily increasing ever since, generation by generation. In 2013, 10 times more RAVs were sold than in 1994.
In total, more than 5 million RAVs have been sold worldwide, of which 1,3 million in Europe. More than 90% of them are still on the roads today.
Yet competition has increased over these 20 years; In 2010, there were 10 different models in the compact SUV segment; Today, buyers can choose from 19 models.
The compact SUV segment is one of the fastest growing in Europe, with sales rising about 36% between 2008 and 2013. In 2013, a total of 848.000 vehicles were sold in the Western European market, with an additional 387.000 vehicles sold in Russia.
The fourth generation Toyota RAV 4
Since 1994, this segment has not only grown but also changed and become more serious. While first-time buyers were buying compact terraces as an alternative to sports hatchbacks or coupes, today's growth in this segment has been fueled by families looking for a more fun and modern alternative to monovolumes and caravans.
While retaining the design and fun character of the first generation Toyota RAV4, the fourth generation has evolved to adapt to this trend.
Existing Toyota RAV4 buyers from Europe, China and North America have been interviewed to find out what they value most with Toyota's compact SUV. They exhibited good maneuverability, elevated view of the road, ingenious form, versatility and aptitude that inspires confidence even in the most difficult conditions.
The new RAV4 is therefore more geared towards family use, but without sacrificing any of the model's core values ​​- agility, versatility, elevated road view and off-road and off-road capabilities.
In addition, it offers buyers a more striking, sophisticated and dynamic style, sophisticated premium quality cabin design, greater interior and luggage space, as well as greater comfort, versatility and safety.
Equipped with new powertrains, the new Toyota RAV4 has the widest range of engines available to date, with an average CO2 reduction of 11% compared to the previous generation.
With a new, more directional driver position, altered front and rear suspension, revised power steering and a newly developed sport mode for its driving dynamics control system, the new Toyota RAV4 offers greater stability and agility, both on wet and dry roads, as well as more dynamic driving experience.
This is especially pronounced in sport mode, when turning control, by detecting the steering angle, increases the torque distribution to the rear wheels by up to 10%. The system then fine-tunes the torque on the rear wheels, depending on the angle of turn of the vehicle. The result is an easier 4th Generation RAV 4 ride on daily commutes but without sacrificing well-known off-road capabilities.
4 GENERATIONS TOYOTA RAV4, 20 YEARS OF EVOLUTION
Toyota RAV4 1st generation 1994 - 2000: The first urban SUV. Presented with 3 doors. Compact (3,69m) and lightweight: 2hp 129-liter, transversely mounted, 4-wheel drive, independent rear suspension, overall dimensions compact enough for good maneuverability and easy entry / exit, regardless of high altitude . 5-door (4,10 m) version with 2-wheel drive introduced in 1996. 3-door version available with soft roof. The first electric Toyota RAV4 was manufactured from October 1997 to April 2000. Buyers: Singles / Couples.
Toyota RAV4 2st generation 2000 - 2006: Presented with 3 and 5 doors, 5,5 or 4 cm longer than 1st generation. Two engines available: 1,8 with 123 hp and 2,0 with 150 hp. Permanent 4-wheel drive with center differential with limited slip and Torsen differential as factory option for rear differential. First 2,0 diesel introduced in 2002. Buyers: couples / young families.
Toyota RAV4 3st generation 2006 - 2012: New platform, with only 5 doors but two body lengths available in the US and Russia. Overall length increased by 19 cm for the short version and 47,5 cm for the long wheelbase version. Complete range of engines: 2,0, 2,4, 2,5, 3,5 V6 and 2,2 diesel. New 4WD system with electronically controlled clutch (based on speed, throttle pressure, steering angle, longitudinal acceleration or G force). Helps to get down the hill and move up the hill: Customers: Mature families / families abandoned by adult children.
Toyota RAV4 4th Generation 2013: Only 5-door version with one body length for all countries. Overall length increased by 23,5 cm compared to the previous version with short wheelbase, or decreased by 5 cm compared to the long version. Complete range of engines: 2,0 and 2,5 petrol and 2,0 and 2,2 diesel. Dynamic 4-wheel torque control system based on speed, throttle pressure, steering angle, longitudinal acceleration or G force) offers better cornering control and sport mode. Helps to get down the hill and move up the hill: Customers: Mature families / families abandoned by adult children.
Retrieved from: auto.blog.rs
---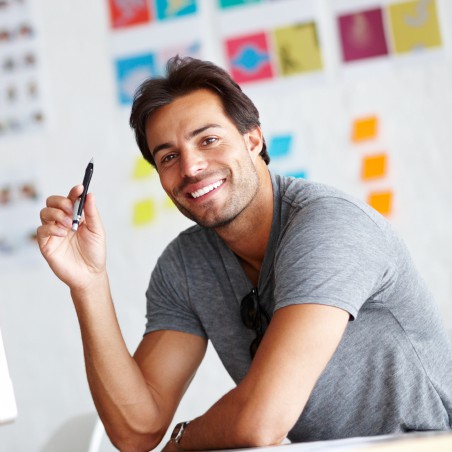 Hi there, I am Mladen and I am an auto enthusiast. I started this blog years ago to help like minded people share information about latest cars, car servicing ideas, used car info, exotic cars, and auto technology. You will find helpful articles and videos on a wide variety of cars - Audi, Mercedes, Toyota, Porsche, Volvo, BMW and much more. Ping us if you have anything cool to share on latest cars or on how to make older cars more efficient, or just want to say hi!