Mercedes G Class - Cube Beast - Model History
The G-Class is a living legend with cult status around the world. At first, this one Mercedes-Benz it was conceived as a Spartan off-road military vehicle, to become a top status symbol after several decades. But it is still able to get off the tarmac without a grain of fear and go wherever you want.
Few people are indifferent about this SUV. Yes, he is still a real SUV, unlike the whole army of various SUVs and crossovers, whose numbers are increasing day by day, though in reality almost no one really needs them. It's just that people like jeeps.
But they don't like all those things that come in a package with a real SUV - high weight, high fuel consumption, terrible aerodynamics, bad behavior on the asphalt due to the reliance adapted to off-road driving and high ground clearance (rocking on the road, leaning in curves, slow steering response…) .
That's why car manufacturers have offered buyers what they want - cars that look like "jeeps", including those with only front-wheel drive. Customers didn't mind. On the contrary! They are selling better and better. Otherwise, let us forgive Jeep, but many decades ago this brand became the "generic" name for all terrains, and therefore we use that term, aware that it is wrong.
In contrast, the G-Class has remained true to its roots for almost half a century. It is still able to handle extremely difficult terrain. In fact, thanks to modern solutions, Geländewagen, or abbreviated G-Wagen, has become better and better off off-road.
It has become more and more equipped, luxurious and attractive, and today is a status symbol of members of the richest strata of society around the world. Accordingly, it was also necessary to become more sophisticated when it comes to driving on asphalt. That is why he is driven by numerous celebrities, including a fair number of female members of the better sex, who are no problem managing this beast. On the contrary, they say it is very easy to drive.
Let us remind you once again that running confidently and relaxedly on the tarmac does not in any way mean that you are "afraid" to come down from it on any surface at any time under any conditions.
The feel of driving this car is hard to describe. In addition to what looks like an armored military vehicle, they are fascinated by the sound of the closing and the sound of the door being locked, each in its own way. It's like closing a safe. You just have to hear it live to understand.
And just the sound of the engine, or the hum coming from the exhaust pipes! And we're not talking about versions like the G 55 AMG, the G 63 AMG, the G 65 AMG, or the various Brabus versions, from which you can simply make the sound. Even the "ordinary" G 500 sounds fantastic.
There is also a high seating position and an almost vertical windshield, so you have a feeling of complete control, as if you can go wherever you want and no one can stop you. All other vehicles on the road seem somehow fragile…
How did it all begin?
Its development began in 1972, with the emphasis on the ability to cope with the harshest terrain conditions, whether it be snow, sand, mud, rocky stones ... Designed by the German Daimler-Benz in collaboration with the Austrian Steyr-Daimler-Puch conglomerate , which also produced the famous Pinzgauer.
So a military vehicle, robust, durable and reliable, capable of delivering manpower and technology to wherever it is needed under any circumstances. No compromise was made on comfort, comfort or performance. The drive was on the rear wheels, with all-wheel drive activated, which could be done in the drive itself, as well as the gearbox and differential lock.
This possibility was a serious advantage at the time, since stopping in the snow or mud is by no means desirable. In such conditions it is important that you continue to move and use inertia as much as possible. Once stopped in deep mud or snow, moving out of the place can be very difficult.
With the rigid axles front and rear (a very important item for off-road vehicles), Geländewagen made it clear to everyone that he was shooting at the very top. He very quickly proved his capabilities in practice.
The last Iranian shah (ruler), Muhammad Reza Pahlavi, was also involved in the story - he was allegedly the initiator of the development of this SUV, as he was a "serious" shareholder of Daimler-Benz (he had 18% of shares according to some sources) and said in advance 20.000 pieces intended mainly for Iranian border patrols.
However, the shah was overthrown in 1979 and went into exile, Ayatollah Khomeini took over power in Iran, and the order was canceled. Thus, the first specimens, instead of in the mountains and deserts of former Persia, found service in the German border police and in Argentina.
Basically, the first wooden model was introduced to management in April 1973, for the first prototype specimens to go on various field tests across German surface mines, the Sahara and the 1974 Arctic Circle. Work on the new facility in Graz, Austria, began in 1975, and the series production, manual, began in February 1979. 240 GD, 300 GD, 230 G and 280 GE started to come out of the factory.
"First" generation: 460
The original 460 series went to first customers in 1979, with two wheelbases available - 2.400 mm and 2.850 mm, as well as three body types:
a) Short with two doors
b) Short two-door convertible
c) Four door long
Both the long and short versions have been available since 1980 as a version of the van - with two doors and no rear windows. Over the years, various other versions have been included in the offer, adapted to the specific needs of a certain service, market, army…
Over time, the wheelbase was extended to 3.120 or 3.400 mm when the G-Wagen was converted into an ambulance or fire truck or mobile communications center. Due to the numerous versions reworked in various ways for the specific needs of the military and other services, we will not even attempt to list them.
Thanks to its extremely robust construction, the customization options were extremely wide. The 460 series was the most sought after among the military and enthusiasts in love with off-road driving.
In the first decade of production, over 60.000 pieces came out of the factory. Perhaps by today's standards this figure does not seem impressive, but it should be borne in mind that it is a rather specific vehicle, which was not initially adapted or intended for drivers who will rarely get off the tarmac.
"Passion" with the name
This car is still sometimes called "down" by the older generation. Why? Because in the markets of Austria, Switzerland and the countries of Southeastern Europe (yes, it was also sold to the countries of the then Soviet-Communist bloc, including Yugoslavia) it was sold as Puch G.
Improvements from year to year
It seems that Mercedes-Benz has very quickly recognized the great potential of the civilian market, as comfort and attractiveness have begun. The first improvements were introduced as early as 1981, including an automatic transmission, an additional fuel tank, headlamps, air conditioning and a winch. The number of body colors was increased to 22, with only five of which customers could choose from earlier.
When in 1982 the 230 GE with mechanical fuel injection replaced the 230 G with a carburetor, the offer included more comfortable seats with better lateral support, an additional heating system and wider wheels and wings / fenders. The following year, 230 GE could be purchased with a four-speed automatic transmission or a five-speed manual, as well as in new metallic colors.
It can be said that in 1985 the 3rd facelift took place, with the addition of additional standard equipment, such as central door locks and turntables, while the convertible got an overlapping soft roof instead of a simple tarpaulin mounted on the roof.
The catalyst began to be installed in 1986 in the 230 GTE and 280 GE versions. In July of that year, the factory released its 50.000th SUV.
The fourth facelight followed in 1987, when new options were added: el. window lifters, fashionable elements in the luggage compartment… Version 240 GD is retiring, and the replacement is 250 GD with 62 kW. In the same year, chalk plans for the development of the 463 series.
The so-called. "Second" generation
In September 1989, at the Frankfurt Motor Show, the new 463 Series was launched, beginning in April 1990.
In 1990, there was an improvement, but also a separation into the civilian and military / professional versions, if we can put it that way. So, it's not about the real second generation, but about a serious mechanical-technological improvement, while visually the G-Wagen remained almost the same. Of course, the civilian version had to be "made up" in order to attract customers.
Thus, the 463 series was launched in April 1990 under the designation 230 GE, 300 GE, 250 GD and 300 GD. In the same year, the 460 Series in 280 GE and 300 GD versions ceased production.
Military-professional version - 461
Although the 461 retained all the good features of the 460, there were serious upgrades to various parts and components. This version is intended for military, police, various special services and commercial use. In 1992, sales to these "professional" customers began, in versions 230 GE and the new 290 GD, which succeeded 250 GD.
A special extended version with the front of the cab and the rear stripped ready to be upgraded as desired by the customer and a wheelbase of 3,4 meters was offered in 1993. The 290hp version of the GD Turbodiesel replaces the 120 GD with a turbocharged diesel engine.
The 461 series is still produced, in various versions depending on the purpose, the customer's wishes (eg the army or certain services of a country ordering a larger number of pieces), markets… Also, the 460 series was used by the French after realizing the potential of this model, but did not want to use foreign vehicles. So they took 12.000 units in "disassembled" condition, assembled them in France, inserted their engines and named this "hybrid" Peugeot P4. The Greeks also assembled their version with various modifications under the designation W462 in the ELVO factory. So we're not going to get into that story any further.
Civil version - 463
G-Wagen 463, as it was aimed at civilians, and those with a deeper pocket, had to offer a greater level of luxury, prestige and performance. Therefore, the interior was thoroughly refurbished, wooden details were inserted, and leather seats were available.
Permanent all-wheel drive, with three electric-locked differentials, has become standard, just like ABS. The engine supply has also been improved.
The first facelift of the 463 series was performed in 1992 - customers were offered, among other equipment, cruise control, stainless steel spare wheel housing, luxury wooden details… 350 GD turbo diesel arrives in May. In June, the 100.000th specimen leaves the factory.
In 1993, the 8hp V241 petrol in the luxury 500 GE with a four-speed automatic transmission was a special prestige. This most powerful version had the ability to lock only two differentials. For some reason, the V8 version was only made for about two years in only 500 copies.
The decision to call this model the G-Class (G-Class), and to change the version labels to make the letter G ahead of the numbers, was made in 1993. A second facelift came in 1994, when front ventilated brake discs and airbags began to be used as standard (which changed the look of the steering wheel). The G 300 version "goes away", and the G 320 comes with 210 hp. All vehicles receive remote locking and immobilizer in 1995.
The G 350 Turbodiesel "departs" in 1996 - the G 300 Turbodiesel with 177 hp and an electronically controlled five-speed automatic transmission arrives instead. In the same year, standard equipment was raised (eg passenger airbag, headlight washer, cruise control).
The offer was refreshed in 1997 when a convertible version with an electro-hydraulic roof appeared. Motorization has also been restored. The G 320 gets a V6 engine instead of the regular six-cylinder, as well as a five-speed automatic as standard.
The V8 returned to the scene in 1998 as a G 500 with a 5.0 liter engine and 296 hp. The G 55 AMG takes the stage in 1999. Its atmospheric V8 develops 354 hp. The same year, the factory-armored G 500 Guard comes in three levels of protection. The multifunction steering wheel becomes standard in all versions.
The interior was upgraded in terms of comfort and functionality in 2000, but much more important was the appearance of the G 400 CDI version with the new 8-hp V250 diesel engine that succeeded the G 300 Turbodiesel version. Both V8 versions feature new alloy wheels, a chrome radiator grille and body color bumpers.
Since the fall of 2001, the G Class has received ESP, a panic assist system (maximizing braking force) and a 4ETS electronic wheel-slip control system. The 270-hp G 156 CDI five-cylinder debuts in 2002. Next year, flashes are inserted into the rearview mirrors.
The brutal G 55 AMG with a compressor, with the help of which it develops 476 hp, arrives in 2004. The G-Class is celebrating its own at the same time. 25th birthday.
Already in 2006, the G 55 AMG was upgraded to 500 hp. The G 320 CDI version retires the G 270 CDI and G 400 CDI versions. The G 320 version is out of production. For the first time, bi-xenon headlamps are introduced, fog lights with curve illumination and scratch-resistant nano-particle colors.
In 2007, the G 55 AMG received 507 hp. The instrument panel is redesigned in detail, the center console is changed (including new controls and switches), the steering wheel gets new controls, the list of accessories is expanded (which is standard on some models): DVD navigation system, integrated radio, CD player and telephone… Last lights in LED technology. Reversing camera.
The G 500 gets a new 2008 liter V5,5 engine in 8 with 388 hp and 530 Nm. The equipment includes, among other things, a bluetooth interface for mobile phone and LINGUATRONIC voice control. G-Class celebrates its 30th birthday in 2009.
Various enhancements and the introduction of new luxury equipment and technology continued, which were also received by the prestigious sedans of the brand, so that this model became an increasingly serious status symbol and a true featherweight of the Mercedes-Benz brand.
Otherwise, Mercedes-Benz has at least twice "threatened" that the G-Class will cease production. Of course, this did not happen, as fans across the globe expressed sharp dissatisfaction and indicated that demand would continue for many years to come.
Special and tuned versions
The G-Class proved to be an ideal testing ground for many renowned companies to show their skills: AMG, Brabus, Lorinser, Carlsson, ART, RENNtech… They installed larger turbochargers, V12 engines and increased power in all possible ways, up to 600, 700, 800 , and even 900 horsepower. Therefore, it makes no sense to list individual versions and their performance.
Mercedes-Benz itself could not resist playing with this SUV. We don't just count the G 55 AMG, G 63 AMG or G 65 AMG (V12 with 612 hp) here. We are also thinking of the G500 4 × 4², which not only has a ground clearance increased from 210 to 450 millimeters, but also a system of power transmission to the wheels has been seriously changed precisely in order to obtain a higher ground clearance.
It is interesting that the G 500 4 × 4² owes its origin to an even more unusual vehicle under the designation G 63 6X6, with 6 wheels and five differentials, which is sold at a price of over half a million euros.
Second generation - W464
The real second generation came out in January 2018. 121 mm wider, 53 mm longer and 6 mm more clearance. Compared to the previous generation with an equivalent engine, it is lighter by almost 200 kg. Although visually not easy to distinguish from the 463, under the sheet it is a completely different vehicle.
She definitely kept her field skills. As for the rest, it's a different story…
---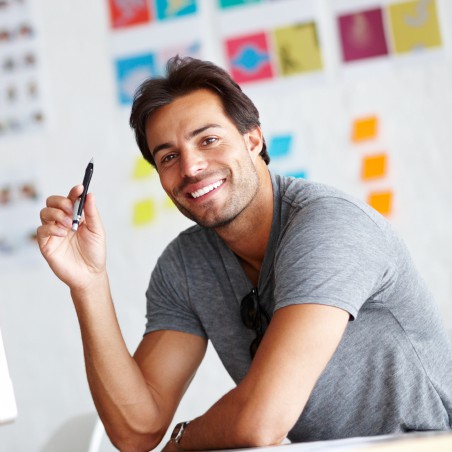 Hi there, I am Mladen and I am an auto enthusiast. I started this blog years ago to help like minded people share information about latest cars, car servicing ideas, used car info, exotic cars, and auto technology. You will find helpful articles and videos on a wide variety of cars - Audi, Mercedes, Toyota, Porsche, Volvo, BMW and much more. Ping us if you have anything cool to share on latest cars or on how to make older cars more efficient, or just want to say hi!