Hyundai Accent 2nd gen. 2000 - 2007 - second-hand, experiences
The first generation Hyundai Accent 2.gen. It showed quality improvement, but the car still left plenty of room for improvement, some of which came with the second generation of the 2000 Hyundai Accent.
Hyundai Accent 2.gen. is easily found in the used car market, but there are some things to buy when buying. Mostly they are well equipped for our market, there are enough places and maintenance is not that expensive. Still, enjoy the ride in another car as well as the high-end finish.
Affordable, seemingly cheap, the Hyundai Accent is worth considering as a cheap suburban car. Because it lags behind most non-Korean brands in resale value, used car prices can be attractive. Top rivals give better performance and refinement for a little more money.
Hyundai Accent 2.gen. it continues the tradition of the first generation, though its only connection is the name. So this is a brand new car, which is reliable and easy to use at an affordable price. Hyundai Accent is in the middle class between the city car class and the lower middle class. The biggest problem he inherited from his predecessor, however, is too prone to rusting the edges around the rear wheels.
COMFORT - Hyundai Accent 2nd gen.
Using a combination of balanced straight lines and edges, the Hyundai Accent exudes a sleek, sophisticated look. The slightly sloping hood and steeply positioned windshield offers subtle, striking looks and aerodynamic efficiency. The distinctive character of the line goes inward toward the bold look of the grille.
The Hyundai Accent somehow sits between the two accepted classes. It's too big to be a small city car, but still too small to be considered a smaller family car. The front bench has plenty of room, the trunk is great size, only the rear bench doesn't have much room, especially for adults.
Hyundai The Accent is quite well equipped in the basic version as well, so expect a central lock and windows. Most of them have air conditioning.
Special high density foam pads are used in seat cushions and the seats are comfortable on long journeys. The driver's seat offers easy front and rear adjustment as well as height adjustment. The driver's seats in the Accent GL and GT models feature a folding armrest.
For efficient use of cargo space and increased usability, the rear seats in the Accent fold over to create even more storage space, including a 60/40 - folding function.
The instrument panel is designed and constructed to give the driver comfort and comfort. The center console contains air conditioning and an audio system, with air vents at the top. All the materials used in the board are made of environmentally friendly, secondary raw materials.
The previous Hyundai Accent has been criticized for lacking European standards of sophistication - too much engine noise and wind noise. Hyundai has worked hard on this, developing a new double door seal and additional sound insulation on the pillar and floor doors for the latest models. Further development of the suspension and engine mounts also reduced noise and vibration. However, it must be said that the efforts of the engineers are not completely successful, the emphasis is quieter, not exactly up to the standards of European rivals. While driving calmly the cabin is quiet, while as the speed increases the noise becomes louder.
The 2003 model marked the first major redesign of the second-generation Accent model, introduced in 2000. The European sophisticated look of the Hyundai Accent was enhanced in 2003 with innovations, and changes to the hood, front fenders, bumper, grille and headlights.
All Accent models were equipped with side airbags for driver and front passenger in 2005, in addition to the front airbags. The Hyundai Accent is also equipped with front seat belts and load limiters. In addition, there are: seat belts at all passenger locations, leveling of the front seat belt carriers for the driver and front passenger, and lower child seat carriers. Hyundai Accent 4-door models are equipped with child safety rear locks.
ENGINE - Hyundai Accent experience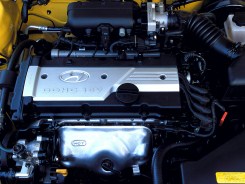 The choice of Hyundai Accent engines is not very big, so there are two gasoline and one diesel unit available. At least petrol, 1,3 should be avoided if at all possible. It pulls the Hyundai Accent hard enough, it has to be driven at maximum speed, and then it is very noisy. 1,5 diesel is also not a good choice. It is very noisy and delivers maximum power at very low rpm, so it is very strange to drive it. Just when you think it's headed to drag, there's no more power.
1,6 gasoline is definitely the best choice. It has enough power at all times and consumes on average only 5,6 liters of unleaded gasoline per hundred kilometers, which is commendable.
The automatic transmission only went with this engine, so don't be surprised if you meet it, though it will be very difficult.
Engines and models:
1999: The first models of the second-generation Hyundai Accent are launched, with three and five doors, with a 1.3 engine marked E and Si, as well as a 1.5 MVi with a sporty look.
2000: Small engine improvement at 84 hp. The MVi model has also been upgraded and now has 100 hp, white instruments and more standard equipment.
2002: The first 1.5 TF GSi diesel engine.
2003: 1.6 petrol replaces old 1.5, Hyundai Accent GL, model redesigned, got a refreshed front and rear
In the summer of 2007, the Hyundai Accent changed the i30 model.
Hyundai Accent problems and malfunctions
An interesting fact is that Hyundai as a manufacturer is quite reliable, and Hyundai Accent is one of the most representative models in this regard. The motors are generally quite reliable, the biggest pain is the electronics that know how to cancel out of pure peace, so check everything carefully when buying.
Another delicate detail is the trap and suspension, so check the tires and other parts for wear. What is common about these cars is that they were abandoned by their previous owners. The parts are not so expensive, so the real reason for this is not very clear. So ask your previous owner what was done and when it was done in the car, and it would not be too bad for the owner to have a service booklet.
There were problems with the manual transmission and clutch for the 2000-2002 models. Shifting gears has become difficult or even impossible. Gearbox and clutch changed. In later models, these problems no longer happen.
The automatic transmission causes problems. In many cases, the problem may be related to poor transmission sensors, but mechanical failures are also common.
In some vehicles, the fuel pump was stopped.
Gasoline engines that have a higher mileage are prone to excessive oil consumption, especially if oil not prescribed by the manufacturer is used.
In 1.3 SOHC gasoline engines with more than 50 kilometers, it often happens that when starting a cold engine, it can hear the throb of the pickup, which does not cause any problems to use the vehicle. The problem may be due to the lack of engine oil or the use of bad engine oil.
The interior is made quite durable.
Some owners had problems with the alternator, which had to be replaced.
The motors in these cars are subject to overheating due to relay problems.
Conclusion:
The Hyundai Accent has come a long way to the small family car. The target group is people with limited resources, who do not care too much about appearance and brand. Accent is not an athlete, so if you step too fast into the curve the wheels will not withstand being on the road.
---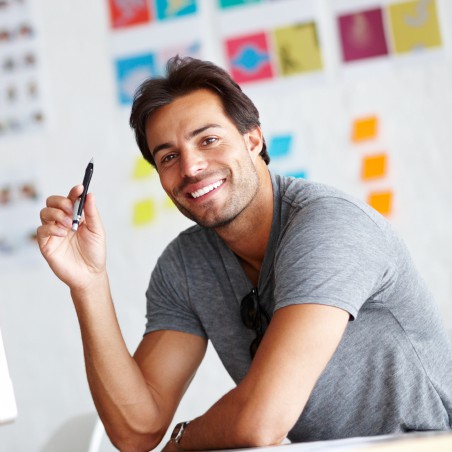 Hi there, I am Mladen and I am an auto enthusiast. I started this blog years ago to help like minded people share information about latest cars, car servicing ideas, used car info, exotic cars, and auto technology. You will find helpful articles and videos on a wide variety of cars - Audi, Mercedes, Toyota, Porsche, Volvo, BMW and much more. Ping us if you have anything cool to share on latest cars or on how to make older cars more efficient, or just want to say hi!