Citroen Saxo 1996 - 2003 - Used vehicle, engines
Citroen
The Saxo is quite a solid city car, and novice drivers are especially pleased. If you do not plan a vacation with it, it can prove to be a great purchase. The driving position is not perfect, the pedals are slightly moved to the left, but it is no worse than the Peugeot 106. VTR and VTS engines are just perfect in it.
Citroen Saxo is one of the real representatives of cars for city crowds. It is extremely compact, so it is easy to park in a small place and break through the city. The look itself is not enchanting, although it must be admitted that it is not as boring as some competitors.
The restyling was done at the end of 1999, so we have to recommend some newer models, because then Citroen Saxo really looks nicer.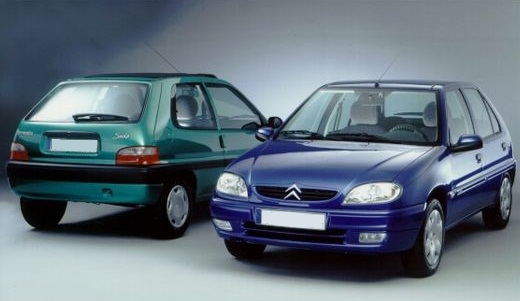 Inside the Citroen Saxo, however, there is not much room. The driver's position is not the best, it is difficult, for some and impossible, to find the ideal position behind the wheel. The seat and steering wheel are not adjustable in height, and the pedals are moved to the left and all this requires getting used to. The instrument panel looks cheap, although the vents are interestingly placed. Back support could have been done better.
The trunk is very small and there is not enough room on the back bench either. On top of this, the seats are flat and very uncomfortable for longer journeys. On the plus side, it is excellent for short city tours. The steering wheel is direct and the controls are lightweight so it's enjoyable to wade through the mass of the car, which, let's not forget, this car is primarily intended for.
MOTOR
Watch if you can avoid the smallest, 1,1 gasoline. The performance is not satisfying even in the city and especially on the hills.
The 1,4 is a much better choice, the average consumption is the same anyway, just under six liters of unleaded petrol. What is the best choice is the 1,6 VTR, which with its 100 horses pulls this toddler perfectly. There is a stronger, VTS, with 120 horsepower but not very common on the street. These stronger engines also consume more than eight liters when driven a little more heavily.
Not to forget the 1,5 diesel that pulls well and consumes less than five liters on average. However, it is very noisy.
DRIVING
Like its predecessors and cousins, the Citroen AX and the Peugeot 106, the Saxo is very enjoyable to drive. It is nimble in curves and maneuverability, and its handling is easy and precise. According to numerous test drivers, stability and "road holding" are at a satisfactory level, except for the more pronounced crosswind effect on which Saxo is quite sensitive.
Drivers accustomed to Citroen vehicles will also feel "at home" behind the wheel of this car. The shape and layout of the controls are based on Sax's "peers" of the same brand (larger models Xsara and Xantia). The commands are generally well distributed and easy to use. Pedals can be a problem, with a small gap between them. Noise and vibration protection has been improved due to the increased rigidity of the body, so the Saxo can be considered a suitable vehicle for longer journeys.
MASTER'S OPINION
The experience of the repairer shows that Saxo is a very reliable car, which is generally satisfied with routine maintenance. As far as mechanical parts are concerned, there are no specific faults or frequent faults.
When buying used vehicles, you should be careful with the cars that have been damaged, because if the repair is improper and unconscious, subsequent return to a satisfactory condition can eject a larger amount from your wallet.
This, when it comes to the Citroen Saxo, is especially true of the front suspension ("trap"), which could otherwise be designated as a critical point, though this is more a consequence of using the vehicle on bad (our, unfortunately) roads than alone quality. Diesel is very sensitive to fuel quality, which is why in our conditions the oil supply pump is often damaged. Generally, problems can be made by electronics.
Magneti-Marelli computer problems have also occurred, which is a common consequence if you are exposed to moisture due to negligence. Some owners complain about oil leaks from the gearbox, but the service told us that this problem is being solved by replacing two seals, which is a routine and quick intervention. The Sax engines are considered by the repairers to be superior to the Peugeot 106.
---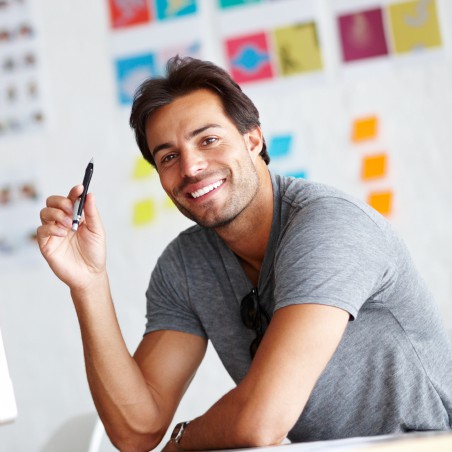 Hi there, I am Mladen and I am an auto enthusiast. I started this blog years ago to help like minded people share information about latest cars, car servicing ideas, used car info, exotic cars, and auto technology. You will find helpful articles and videos on a wide variety of cars - Audi, Mercedes, Toyota, Porsche, Volvo, BMW and much more. Ping us if you have anything cool to share on latest cars or on how to make older cars more efficient, or just want to say hi!