Volkswagen Lupo 1999 - 2006 - USED, ENGINES
Thanks to its excellent quality, road demeanor and good home image, it is new VW the baby sold in the hundreds of thousands of copies. The German company is so proud of its car that it was named after the hometown of Wolfsburg. In Latin, Lupo means wolf.
Volkswagen Lupo is one of the smallest cars Volkswagen. It's not a direct descendant of any car, but it has features that make it a favorite of many. Unlike the long small cars on the market, the VW Lupo has a bold design.
The recipe for Volkswagen city cars was simple: take the famous Polo 6N platform and create a car as short as possible, up to three-quarters of the average compact car, which will be comfortable for two people and carry a bit of luggage. All this while maintaining a level of equipment that is no worse than the larger models.
Brother, but cheaper is the Seat Aros model, but with more shortcomings and poorer interior quality. In that sense, the Volkswagen Lupo is obviously better.
Driving a VW Lupo in the city is a pleasure: the car is incredibly easy to park, and the visibility in the back is great. Passengers in the front seats travel in decent conditions, there is enough space, there is not enough space for an adult on the back seat. The boot capacity of 130 liters cannot fit even larger purchases, so the double-wing rear seats should be used frequently.
ENGINE - Volkswagen Lupo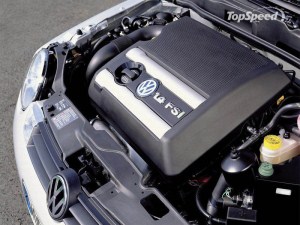 The range of Volkswagen Lupo engines is wide and starts from basic petrols, through good diesels all the way to powerful GTI engines.
Instead of 1.2 TDI, it's better to look for a traditional 1.4 TDI diesel, although its engine sound is not pleasant, but after a few days of driving, it no longer pays attention to the sound. Experience shows that the 1.4 TDI is reliable, not exceeding an average fuel consumption of 5,5 l / 100 km. This is, in fact, a 1.9 TDI engine reduced by one cylinder.
1.4 TDI with air conditioning - optimal configuration, if you plan to drive a lot.
Version 1.7 of the SDI is very loud and performed poorly in this model.
Gasoline engines have four cylinders, also in terms of the smallest 1,0 (gasoline of 1.0 is a Skodin by design, and this has advantages and disadvantages). In the case of this unit, caution is advised as it can be a source of disappointment. The city consumes up to 9 liters per 100 km when driving more dynamically! For this reason, the recommendation of the Vw Lupo 1.4, but not necessarily the FSI version with direct fuel injection.
While the 1,0 liter engine struggles on long-distance trips, it's pretty slow, all the larger units are great, the car is great around town and it's a lot more practical than you think.
Engine palette - click
Engines and models:
1999: Launches the new Volkswagen Lupo with 1.0 (50 hp), 1.4 (75 hp), 1.4 Sport (100 hp) and 1.7 SDI engines, quite economical and slow. The basic E package contains a radio cassette player and 2 x airbags, while the S package adds el. lifters and remote lock. The sports package includes fog lights, 14 ″ wheels, aluminum pedals and anatomically shaped seats.
2000: 1.0 and 1.4 SE petrol engines launched. The E package now includes 13 ″ wheels and CD music. The Lupi GTI comes out in December and soon becomes a hit due to its tuned look, centrally mounted exhaust, xenon headlights and aluminum pedals. The 1.6 engine, with 125 hp, in this GTI is taken from the Golf and has enviable performance. A 3L TDI version also appeared.
2001: Launched version with a 1.4 TDI Sport 75hp diesel engine from Audi A2. GTI models are shipped with a 6-speed gearbox this year.
2003: All engines are now Euro 4 compliant.
2004: All vehicles now have ABS.
2004: End of production of version 1.4 FSI.
2006: Volkswagen Fox introduced
When buying a car, pay attention to:
- VW Lupo is extremely reliable despite smaller electrics. problems (remote lock);
- The airbag light can come on, although it is correct, so a service reset is required;
- Some owners complained about problems with the catalytic converter on the first vehicles;
- The interior wears out faster than on more expensive VW models;
- The fuel tank is small;
- check the clutch, because this type of vehicle is most often used for city driving;
- inspect the body and wheels for signs of parking damage.
FAULTS - Volkswagen Lupo
1.0 gasoline engine: A fault on the coolant temperature sensor can cause cold start problems.
1.0 gasoline engine: Possible problem as a result of coil failure.
1.0 gasoline engine. A potential problem may be the entry of oil into the cooling system or the coolant leaking into the oil. In this case, the cylinder head gasket should be replaced. Also, in some cases improperly factory-tightened cylinder head bolts.
1.0 and 1.4 engines: failure of water pump after 90000 km.
1.4 16 V engine. Works unstable sometimes. Remedy: reprogramming of ECU engine.
1.4 16 V engine. On models manufactured up to November 2001, the failure of the belt tensioner and the risk of the belt belt breaking. The problem occurred with a small number of models.
1.4 16 V engine If noises are heard from the timing belt area and the Volkswagen Lupo is malfunctioning, it is most likely that the timing belt and belt tensioners must be replaced.
1.4 16 V motor. On models manufactured before November 2000, the risk of icing of the oil vapor exhaust system, iberlauf, if the vent freezes, there is increased pressure in the crankcase and oil is expelled from the engine, in severe cases the engine may run out of oil. This problem occurs only in cold weather, when the temperature drops below - 8 ° C, a few hours). Possible solution: installation of electrically heated vents (available from November 2000).
Engines 1.4 16 (75). On models manufactured until November 2001, batteries are installed, which are often "given up", do not hold electricity, after 2-3 years.
VW Lupo 1.4 TDI engines: Turbo engines manufactured by June 2002 had the disadvantage of bursting the turbine bearing at 25 km.
1.7 SDI engine: Some specimens have a fuel pump malfunction problem.
Clutch Pedal: On models manufactured after November 1998, it has been observed that the clutch pedal is heavy when cold.
Automatic Transmission: Some specimens have serious drawbacks that require complete replacement.
Starter. On models manufactured until November 2002 (especially those manufactured until November 2000), the ignition lock may be stuck. It can burn the starter.
Front brakes: Normal front disc brakes wear faster than the ventilated disc version.
ABS Lamp: ABS lamps want to illuminate for no reason.
April 2002: recall due to a fault in the brake hose.
Volkswagen Lupo models manufactured until December 2000 have a leak problem at the top of the door.
Lining. On models manufactured until December, 2000, the seat covers are loose.
Front Seat Tilt Handle: On models manufactured until December 2000, the handle is fragile and easy to break.
Front seats: On models manufactured after December 2000, seat adjustment will get stuck.
Electric windows: On models built by December 2002, there are problems with the window opening mechanism.
If there is no rear wiper and medium stop light on the magnifying glass, check the installation next to the rear door hinges to ensure that it is not broken.
CONCLUSION:
The day to day recommendation of the car is the 1.4 TDI Sport, which delivers lively performance and has good economy. The 1.4-liter petrol engine also performed well, offering good performance, low consumption and a decent price. GTI models are an alternative to the Mini Cooper.
The only objection remains the price. Some people will agree that the Seat Arosa, which shares the same platform and engines as the Volkswagen Lupo, would be a better buy. True VW Lupo has a slightly higher price tag. But over time, thanks to the quality and even more image of VW, the price of the Magnifier remains high, while the Arosa will be half the price.
If you want to drive a car for a long time, buying a VW Magnifier is definitely worth it. Volkswagen Lupo represents the ideal purchase of a used city car. If you're looking for a cheap car to drive, with a compact and reliable engine, the VW Lupo is the right choice. The brand's popularity guarantees that it will sell you easily when the time comes.
---
Volkswagen Lupo price - used offer
---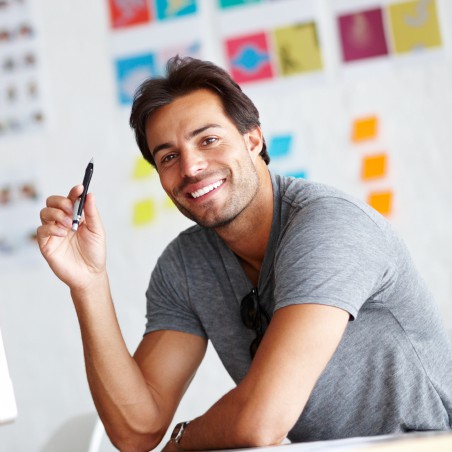 Hi there, I am Mladen and I am an auto enthusiast. I started this blog years ago to help like minded people share information about latest cars, car servicing ideas, used car info, exotic cars, and auto technology. You will find helpful articles and videos on a wide variety of cars - Audi, Mercedes, Toyota, Porsche, Volvo, BMW and much more. Ping us if you have anything cool to share on latest cars or on how to make older cars more efficient, or just want to say hi!