Opel Vectra C 2002 - 2009 - used, experience, problems
In Western Europe, Vectra was particularly popular as a company-friendly car, so many such cars, with high mileage, ended up on our roads. When one looks at the fact that this car builds an excellent image and Opel reliability, even the basic Club model is a good family car for the money. But the SRi and Elite will certainly find their way to the buyer faster when you decide to sell it.
Limousines are the most sought after, while caravans are also highly desirable. The driving quality of this luxury car is beyond question. As long as the steering is controlled and predicted, it is safe as well, while the standard ESP is there to assist like any airbags present. Diesel engines can be noisy, so a quieter gasoline is a better choice. Basically, all models drive high miles until more serious problems occur.
The Opel Vectra C is a reliable, comfortable and well-equipped family and business car. The rapid loss of value of a new car has always been a problem for this class of car, so buying a used car is a good option. Our recommendation is not powerful engines as they are difficult to sell because of the high price of registration and maintenance.
Launched in 2003, the Opel Vectra C, manufactured in Germany, Belgium and the United Kingdom, is based on the GM Epsilon platform. It was also assembled in Egypt, along with two previous versions.
Interestingly, the same platform used by the Opel Vectra C also uses the Saab 9-3 (Sweden) and the Chevrolet Malibu and the Pontiac G6 (North America).
This generation of Vector is comfortable, spacious and sophisticated from the start, but lacked the excitement, both visually and from the perspective of the driver, which many had hoped for. A facelift (restailing) done in 2005 successfully solves driving issues and is more attractive to styling. This all means that by the end of its production, the Vectra has matured into a very capable and even desirable family car.
The Vectra 3 is the latest Vectra model before being replaced by the Opel Insignia. Vectra 3 in all areas an improved version over its predecessor. Indeed, the good looking Vectra 3 is good priced, is spacious, has good performance, high level of equipment. Mistakes and shortcomings have emerged over the years.
With the creation of the Opel Vectra C, Opel broke with the previous concept of the Vectra's appearance, a new look at this car was not only to emphasize its modernity, but also to erase unpleasant memories of the problem of its predecessor. It didn't quite work out, problems are still happening. The situation has changed for the better, some things have improved or been completely renewed. In terms of functionality and comfort, the Vectra C looks much better than its predecessor. Body length increased by 10 cm, improved interior space, with luggage space limousine 500/1050 l, station wagon 500/1360 l, Combo 530/1850 l, the car has more comfortable seats, better finishing, much richer equipment. New engine range, modern turbo diesels with a common-rail system have finally appeared.
Recommended are the Vectra C models manufactured after the 2005 rebuild, the mechanical components improved.
The Opel Vectra was also very attractive in earlier versions of the car, guaranteeing high comfort, plenty of space, certain driving characteristics and good performance, three body versions and a wide selection of engines to help you choose something for yourself. The Vectra C, even for the extreme requirements of the future owner, can be a station wagon or a comfortable family car, luxury sedan or sports coupe.
COMFORT - Opel Vectra C
The interior is not something breathless, but it is quite solid. The dashboard is quite large and is of a fairly good quality. The upper part is soft and the bass looks good, until it can be said about the door handles, which are catastrophic. They come out quickly enough, scratch and act cheap. Rear passengers are seated in a 20 mm higher position than those in the front.
The Opel Vectra C is lowered 20 mm from the standard, which is likely to reflect a strong hard support, but also very good stability. It has an aluminum ladder, and shares a chassis with the Saab 93, Fiat Crom. There is enough space, the trunk is a huge volume of 550 liters.
The exterior is what appeals to this car and this is where the Opel Vectra GTS version stands out from the "ordinary". The back is reminiscent of the hatchback version, features a heel door and therefore a larger trunk. Further, tinted front and rear light groups, nickel-plated trim along the door, slightly different bumpers, nickel-plated exhaust (though this may be "ordinary"), a five-door spoiler and rear wiper and Sports seats.
Stable, rigid, but also quite tough on holes. The car simply instills confidence in curves, it does not have any twist, though when overbearing it wants to go over the nose, especially when it is slippery. It is quite manageable, the driving position is excellent, the steering wheel and gearbox are great in the hands, although the gearbox is somehow rigid, it is not difficult to change gears, but it is not to go "like cheese". 4
The body structure is 60% firmer. The body is 100 mm longer, 50 mm wider and 50 mm taller.
ENGINE - Opel Vectra C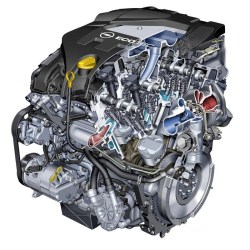 Opel Vectra Benzinci 1.8, 2.0, 2.2, 2.8T V6, 3.2 V6, 1.9 CDT, 2.0 DTI, 2.2 DTI and 3.0 CDTI V6.
1.8 16v, 90 Kw (122 HP), petrol Ecotec engine.
It is a highly cultivated unit that is quite capable of pulling this 1400 kg Vectra C. He's not some runner, but he pulls quite nicely and is happy to spin at higher rpm.
Vectra C 1.8, engine 1.8 (Z18XE), 90 Kw (122 HP), consumption 7,9 li Z18XER engine, 103 Kw (140 HP), with variable camshaft (model from mid 2005), consumption 7,7 l.
2.0 Turbo, 175 hp, fuel consumption 8,8 l, max. speed 225 km / h.
2.2, 155 hp, 7,8 l consumption, max. speed 210 km / h. The 2.2 engine is a slightly modified X20XEV.
2.8 V6, 230 hp, consumption 10,4 l; max. speed 245 km / h.
2.8 V6, 250 hp, consumption 10,4 l; max. speed 250 km / h.
The 1.9 CDTI is Fiat's JTD engine, far better than Opel's 2.0 DTi. It comes in two 120hp or 150hp versions.
1.9 CDTI, 150 hp, consumes 5,9 liters; top speed 210 km / h.
1.9 CDTI, 120 hp, consumes 5,9 liters; top speed 195 km / h.
With the 1.9 engine, there is no bosch pump but, much higher pressure pump, common rail technology.
The Y2.0 DTH engine has no flywheel and has one cam.
3.0 CDTI V6, 185 hp, 6,9 l consumption; max. speed 225 km / h. Isuzu engine.
Opel Vectra for large and relatively heavy cars (1360 - 1490 kg), the more powerful the engine under the hood, the better. Even in the basic version 1.6 16V. Opel is not slow on the road, but it also amazes with its capabilities. More driving fun gives 1.8 16v. The best ratio between performance and fuel consumption of gasoline engines is 2.2 16v. Among the turbo diesel is a weak 2.0 DTI 16V, it is slow. The 1.9 CDTI with 120 or 150 hp is livelier. It looks a little better 2.2 DTI 16V, which is true. The 3.0 V6 24V turns out pretty well in terms of fuel, but only on the highway. In an urban environment, it significantly increases consumption.
Model history - Opel Vectra C:
Spring, 2002 : Opel Vectra premiere in sedan and hatchback, engine 1.8 16V (122 hp), 2.2 16V (147 hp), 3.2 V6 24V (218 hp - GTS version, only with hatchback body), 2.0 DTI 16V (turbo, 101 hp), 2.2 DTI 16V (turbo diesel, 125 hp). The equipment packages are named Club, LS, SXi, SRi, Elegance, Elite and GSi.
Summer 2003: Wagon version, new engine 3.0 V6 24V (turbo diesel common - rail, 176 hp) version GTS;
Autumn, 2003: new engine 2.0 16V Turbo (175 hp) version of GTS;
Autumn, 2005: restailing (new front bumper, headlights, grille, interior modification, richer features), new 1.6 16V engine (100 hp) and 1.9 CDTI (turbo diesel common - rail, 100, 120 and 150 hp); Sport OPC version with sedan or station wagon body (2.8 V6 24V Turbo 255 hp)
2009: End of production of Opel Vectra C;
Before buying Vectra you should know:
- engine, there were errors with the engine temperature reading incorrectly and some owners complained about problems with the central computer.
- headlights, headlight problems.
- electricity, unlike its predecessor, which has often suffered from electrical problems, the new Vectra is much better and has had individual alarm problems.
- Suspension, previously manufactured models suffered from rear axle noise problems. These problems were generally resolved under warranty.
FAULTS - Opel Vectra C
The previous generation of Vectra has drawn a (rightly) bad picture in terms of reliability. The third generation is of much higher quality, though some problems may still arise.
For gas engines, failures can be: water pump, alternator and ignition system, but they are not widespread. For gasoline engines, check the cooling system for leaks and check for oil leaks.
On gasoline models, the reason why the engine failure light is on may be that the ECU cable rubbed against the engine head screw.
Gasoline engine. Engine shaking, engine idle speed high, no suction valve response, engine shut down, fault codes P1525, P1526, P1550, P1555, soiled valve suction, remove and clean.
The engine shakes while driving, goes off at idle or hard starts, the reason may be the connector or the engine temperature sensor itself, check the connector and sensor and replace if necessary.
Breakdown of a fuel pump on 2,2 gasoline direct injection engines.
2.2 The 16v petrol engine is known to block the drive chain due to lack of lubrication, probably as a result of running the engine with dirty oil, due to prolonged oil change intervals. Opel later made modifications to the (nozzles) chain lubrication.
With the DTI, there is a problem of coolant leakage. What is needed is a tube inspection and replacement.
Turbine. Models from 2002 have the risk of turbine failure in DTI engines. It sometimes leads to increased engine oil consumption. Another problem is the safety mode of the engine, due to the too narrow tolerance range for the turbo. The ECU of the engine must be reprogrammed.
It is quite common for a DI engine to enter safety mode because of a problem with EGR valve.
On a 2.2 diesel engine, the penetration of air through the nozzles of the nozzles can cause poor starting.
Occurrence of oil consumption problem at 2.2 DI.
Vectra C 2,2 with AF23 / AF33 automatic transmission may have minor coolant problems, sludge in coolant expansion tank, occasional drive loss, memory errors P0700, P0715, O0720, problem in oil cooler ring on automatic transmission, take off black cover off the transmission valve body and if you find water or white residue on the cover, replace the transmission and radiator on the transmission.
EGR valve. Models 2.0 and 2.2 had problems due to possible blockage of EGR valves. The result is a loss of engine power. The valve needs to be replaced or cleaned.
1.9 120 hp and 150 hp diesels have a toothed belt, not a chain like the previous 2.0 and 2.2 diesel engines.
On the 1.9 CDTI, the timing belt drives the water pump and a water pump failure can break the belt, which can cause engine damage. Therefore, always change the water pump when changing the timing belt and replace the timing belt regularly.
With the Opel Vectra B diesel engine, the high-pressure pump electronics (Bosch pump) could be repaired, the Vectra C in the first models used high-pressure pump electronics like the Vectra B, after which high-pressure pumps with integrated electronics were installed, so electronics were not repaired. than just replacing the whole pump.
The 1.9 diesel engine may be good to run, but it has a problem with: failure of the suction line (damper can enter the engine), EGR and DPF filter failure.
1,9 CDTi engine. DPF filter, power loss problem, engine failure light illuminates, memory error P1901. DPF filter clogged due to frequent short runs and cold starts, check all components of the DPF filter system, if all components are in order, the upgraded software should be inserted into the engine ECU, DPF filter regeneration.
Camshaft 3.0 V6 CDTI replaced in service, due to lack of lubrication. This may be related to problems with the same engine in Saab 9-5. The issue with the 3.0 V6 diesel exhaust seems to be a problem. SAAB advises that the oil level of a 3.0 V6 diesel engine should be checked on a hot engine after standing for five minutes.
It appears that firing the clutch pedal return spring may contribute to a faster clutch failure. After firing the clutch pedal return spring, the sound and space of the pedal can be heard, the clutch pedal return spring firing.
Diesel cars with automatic transmissions have a problem with the coolant radiator failure (bursting) on ​​the transmission and the mixing of the coolant in the ATF oil and the transmission malfunction. Also, the problem with the 6-speed automatic transmission, the inner overflow pipe is too short, which goes to the gearbox, they are not properly filled with fluid and the subsequent result of a sudden change and possible failure of speed.
Vectra C 2,2 with AF23 / AF33 automatic transmission may have minor coolant problems, sludge in coolant expansion tank, occasional drive loss, memory errors P0700, P0715, O0720, problem in oil cooler ring on automatic transmission, take off black cover off the transmission valve body and if you find water or white residue on the cover, replace the transmission and radiator on the transmission.
Floating flywheel and clutch failures on 2007 models.
Handbrake failure reports (then leave in gear). Parking tips. Always use the parking brake, taking care not to press the button on the lever. To reduce the power required, depress the foot brake pedal at the same time. Before switching off the ignition, with manual transmission, engage reverse (if downhill) or first gear (if uphill). With the automatic transmission, select position "P" on the transmission.
Complaints about the "squeak of the front trap", later identified as loose radiator brackets.
The front trap is most likely to fail by the persistent clips and ends of the steering rack, when the entire aluminum fork changes in the ball gap, while the upper trap is a problem with the upper forks, balance rod erasers and power blocks.
When the front bearing is replaced, the wheel and the ABS sensor are replaced, most severely damaged in the first series of 2002.
In some models, poor rear axle factory adjustment results in premature tire wear on the rear axle. Some models have had issues with uneven front wheel wear.
The instruments vary, the ABS indicator lights up, memory errors indicate the wheel speed sensor, there may be poor contact between installation in the ABS module.
For some cars, the back seat or luggage compartment lighting will not work.
Optional 19-inch alloy wheels prone to cracking due to bad roads, lying cops and potholes.
There are climate problems.
Locking mechanism. Between 3 and 4 years the driver's door lock mechanism breaks down.
Electric windows. Models manufactured by 2003, they had problems with the power windows.
Radio. Frequent radio malfunctions, which must be replaced.
The headlights fade over time.
CIM module electronics problems.
CONCLUSION
When mentioning the Opel Vectra, the words reliability, luxury and style must be used. The new Vectra represents a major improvement over the older models, offering better equipment, comfort, character and desirability. Entering the new Vectra we notice the quality of workmanship that is at the level of the more prestigious manufacturers. When it comes to its reliability and practicality, we believe that there will be no rapid decline in price, which is why we recommend this car.
---
Opel Vectra price - used car review
---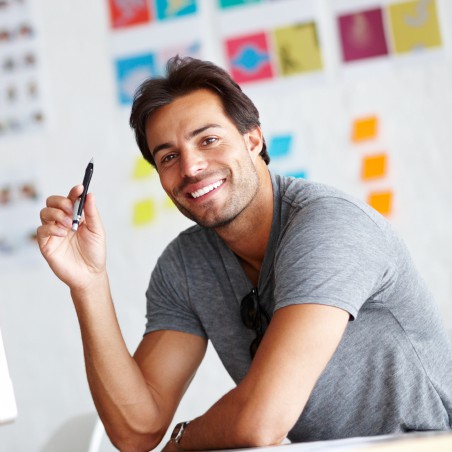 Hi there, I am Mladen and I am an auto enthusiast. I started this blog years ago to help like minded people share information about latest cars, car servicing ideas, used car info, exotic cars, and auto technology. You will find helpful articles and videos on a wide variety of cars - Audi, Mercedes, Toyota, Porsche, Volvo, BMW and much more. Ping us if you have anything cool to share on latest cars or on how to make older cars more efficient, or just want to say hi!