Hyundai i30 1st Gen 2007 - 2012- Polovnik, advantages, disadvantages
Hyundai i30 1st gene is produced from 2007 to 2012. It comes in a "hatchback" variant with three and five doors, and as a caravan with five doors. It is based on an identical platform as its sister Kia Ceed.
The front features classic McPherson suspension, and on the rear axle Multilink transverse shoulders, a combination of which has long earned its fame on some of Europe's finest compacts.
The Hyundai i30 is not a sports car, so the suspension is tuned accordingly to offer a great compromise of comfortable bump cushioning with excellent handling.
The power steering may be light at low speeds, but at higher speeds it becomes "stiffer" so that steering through turns is quite ancestral.
The transmission is precise, but a slightly shorter stroke of the gear lever would be desirable when changing gears.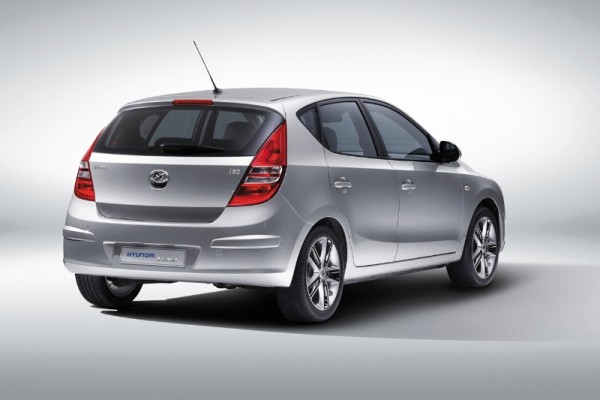 The interior is distinguished by a high-quality finish with the exception of "traces" of poorer plastic and ergonomics.
The trip computer switch is poorly positioned, with the biggest objection being the blue backlight of the instrument panel and the over-intensity of the center screen illumination, which distracts the eye and irritates the night.
The cabin elements are very durable, and even after two or three years of operation, no damage is seen. The only problem is the cable of the door handle that can fall out of the tray, which makes it impossible to open the door. This problem is characteristic of most Hyundai i30s. It is even characteristic of models that were manufactured after the 2010 redesign.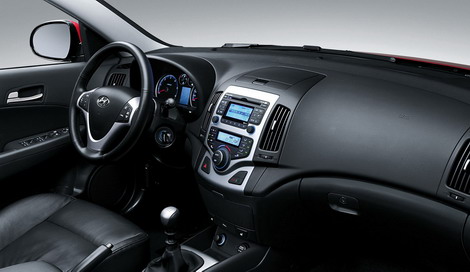 Of the petrol engines on offer are 1.4 with 107 hp, 1.6 with 124 hp and 2.0 with 143 hp.
Consumption of these engines on average ranges from 6.1 - 7.6 L / 100 km.
The diesel engine offers 1.6 CRDi with 88, 114 and 126 hp, and 2.0 CRDi with 138 hp.
Consumption of these engines on average ranges from 4.7 - 5.7 L / 100 km.
In terms of safety, the 2007 model on the Euro NCAP crash test was rated 4/5 stars, while the 2008 and later models were rated 5/5 stars.
Drivers have recognized the Hyundai i30 as an extremely reliable car, and the only problems a buyer of a used Hyundai i30 can face relate to the suspension elements. Of course, most of the elements are very durable, so some services did not have requirements to change the balls, link ends and shock absorbers on this car, which shows that the Hyundai i30 is tailored to the demanding European roads. However, there are also more sensitive parts of the suspension. First of all, we mean stabilizers and transverse torsion rubbers. It is recommended to inspect the stabilizers and transverse torsion bars before buying a used Hyundai i30.
Also, in Western Europe, drivers reported cases of occasional switching off of the instrument panel. This problem was initially solved by replacing the entire instrument panel, but subsequently the problem was located so it was solved by inserting a separate connector into the panel communication system with the encoders.
Hyundai The i30 continued the path that began while it was new. Rich equipment, good price and low mileage make it a much more rational choice than older and poorer European competitors. Buyers will certainly appreciate the low consumption, reliability, but also low maintenance prices that are almost the same as the maintenance prices of a city-class car.
Hyundai i30
1.4i (109 HP)
1.6 CRDi (115 hp)
Engine Capacity (ccm)
1.396
1.582
Engine power (kw / hp)
80/109
85/115
Torque (Nm - rpm)
137/5.000
255/1.900
Brakes (Forward / Backward)
disk / disk
Wheelbase (mm)
2.650
Dimensions L / W / H (mm)
4.245/1.775/1.480
Trunk volume (l)
340/1.250
Top speed (km / h)
187
188
Acceleration 0-100 km / h (s)
11,6
11,6
Average consumption (l / 100 km)
5,7
4,7
Advantages - Hyundai i30
Economical fuel consumption
Space in the interior
Equipment
Mane - Hyundai i30
Problems on the body due to poorer protection of the sills and the outer part of the rear door where there is damage to the paint and corrosion due to the consequent action of sand and stones from the road on the poor quality of the body
Driver and passenger door rust problems and poor insulation quality around windows
Noisy engine at higher rpm
Quality of individual materials in the interior
The trip computer switch is poorly positioned
Intense instrument panel illumination
Sources:
auto-mane.com
proauto.ba
---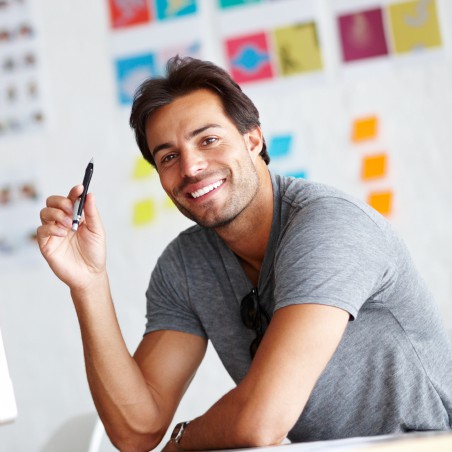 Hi there, I am Mladen and I am an auto enthusiast. I started this blog years ago to help like minded people share information about latest cars, car servicing ideas, used car info, exotic cars, and auto technology. You will find helpful articles and videos on a wide variety of cars - Audi, Mercedes, Toyota, Porsche, Volvo, BMW and much more. Ping us if you have anything cool to share on latest cars or on how to make older cars more efficient, or just want to say hi!