Alfa Romeo Brera 2006 - 2010 - Used vehicle
Alfa Romeo Brera was produced from 2006 to 2010. It comes in a two-door coupe and a three-door roadster.
The Alfa Romeo Brera is made on the same platform as the Alfa Romeo 159 with which it shares an almost identical look that has not been lost in time and is still one of the most beautifully designed sports cars today. The high waistline and low roofline give the Alfa Romeo Brera an unmistakable coupe attitude, and the triple headlights emphasize the powerful macho look that fits perfectly fits into the car mask. On top of all that, the whipped cream at the end is a dark glass roof that looks brilliant.
Due to the low roofline, taller persons may have difficulty sitting comfortably, but this is partially solved by lowering the seat. The rear seats are very cramped and are only used for short haul.
Visibility to the rear is somewhat limited due to the massive rear roof rack, which is why parking sensors are installed to help keep your tin pet scratched.
For added safety, there are also front and side airbags, curtain airbags and a driver's knee pad.
The standard equipment of the Alfa Romeo Brera includes a trip computer, CD-radio and 16 ′ alloy wheels. The Sky Window model also comes standard with a glass roof.
With accessories, it is possible Alfa Romeo Equip the Brera with xenon headlights, navigation, leather seats and a 570 W audio system.
Of the petrol engines in the Alfa Romeo Brera, 1.75 Tbi with 200 hp, 2.2 JTS with 185 hp and 3.2 V6 JTS with 260 hp are available. Consumption of these engines in mixed driving is about 9.1 - 12.2 L / 100 km.
Of the diesel engines are available 2.0 JTDM of 170 hp and 2.4 JTDM of 200, 210 and 214 hp.
Consumption of these engines in mixed driving is about 6.8 - 8.7 L / 100 km.
Technical characteristics
| | |
| --- | --- |
| Manufacturer | Alfa Romeo |
| Model | Brera |
| The year of production | 2006. - 2010. |
| Variants | 3-door 2 + 2 Coupé (Brera), 2-door roadster (Spider) |
| Length | 4413 mm |
| Width | 1830 mm |
| Height | 1372 mm |
| Trunk capacity | 300 - 610 L |
| Curb weight | 1720 Kg |
| Permissible load (kg) | 330 Kg |
| Wheelbase | 2525 mm |
Advantages - Alfa Romeo Brera
Stunning look
Wide choice of engines
Mane - Alfa Romeo Brera
Crowded rear seats
Expensive maintenance
Diesel engines require more frequent replacement of the timing belt due to increased wear
More common water pump failures in diesel engines
Increased wear on the front brake discs - creaks when braking
EGR valves become clogged with diesel engines
2.4 JTDM Diesel Engine Power Drop Due to Shielded and Trailed Blades in the Intake Manifold
After 150-200 thousand kilometers, the steering rack breaks down
Intense front tire wear
More intensive use of shock absorbers
Frequent problems with the operation of the rear windshield wiper
Poorer radio reception in bad weather
The car alarm sometimes goes off arbitrarily
Retrieved from: auto-mane.com
---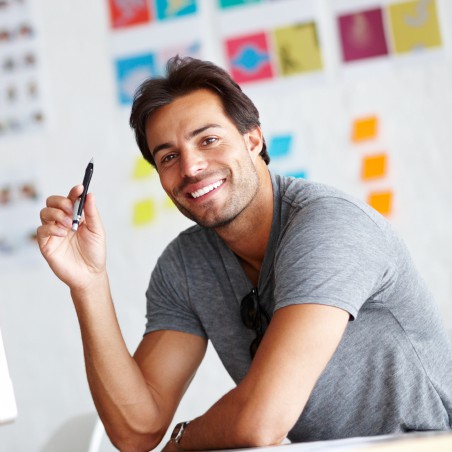 Hi there, I am Mladen and I am an auto enthusiast. I started this blog years ago to help like minded people share information about latest cars, car servicing ideas, used car info, exotic cars, and auto technology. You will find helpful articles and videos on a wide variety of cars - Audi, Mercedes, Toyota, Porsche, Volvo, BMW and much more. Ping us if you have anything cool to share on latest cars or on how to make older cars more efficient, or just want to say hi!