VW Polo 4 2002 - 2009 - USED, ENGINES, FAULTS
The fourth generation of the VW Polo corrects the predecessor's mistakes. The VW Polo 4 comes with better finishes, better equipment and improved driving characteristics.
Since Lupo appeared in 2001. VW Polo 4 has adopted a brand new body, a completely different look, larger and heavier chassis that sends the VW Polo 4 to a higher class. It occupies the connector held by the Golf.
VW Polo 4 has a steady position in the small car market, with Volkswagen offering more than 30 years and still enjoying success.
Customers trust him, knowing that the manufacturer is constantly improving the vehicle and making it more attractive. Each successive generation is increasingly comfortable and functional, with good finish and quality components.
The fourth generation Volkswagen Polo is a higher-standard city car, comfortable, well-groomed, with a wide range of engines.
The VW Polo is a very desirable car and you will have no trouble selling it when the time comes.
The Volkswagen Polo 4 (Type 9N) shares its platform with the Seat Ibiz MK3, Skoda Fabia Mk1 and Skoda Fabia Mk2.
COMFORT - Vw Polo 4
The VW Polo 4 has a softer and more refined look, with every few generations VW added a few pounds and increased in length. This car continued this trend, six inches longer than its predecessor. It is now aimed at drivers who are not interested in Mondeo-sized cars but want something larger than the lower class.
The VW Polo 4 has grown significantly from its predecessor and is almost as large as the Golf 2 (manufactured from 1983 to 1992).
With 270 liters of luggage space, the VW Polo 4, especially the five-door, really functions as a family transport, for families up to four members, for the legs of the passengers in the backseat is also generous. The boot is of average size in its class of car (270/1030 l), better in this respect is the version of the sedan (432 liters), but has much less access to the boot.
The interior is probably the more impressive aspect of the car. The simple design of the dashboard with clear markings makes it easy to use and most controls are grouped in the center console. The instrument dials are stylish, thanks to the silver round frames, and the white markings on the black background are clear and easy to read. Models with richer equipment have a trip computer mounted between the instruments, which provides a wealth of useful information.
The VW Polo 4 is going well along the way. The soft suspension does a good job of absorbing bumps in the road, though larger bulges can be felt in the cabin. The generous front seats, height-adjustable for driver and passenger on this model, provide good support, and even the rear seats provide plenty of comfort for long journeys.
Improvements to the structure of the Polo add rigidity to the body, which should lead to further performance improvements in collisions. Safety features include dual front airbags as standard, with curtain option and side airbags. All models have ABS as standard and ESP is available as an option.
ENGINE - Vw Polo 4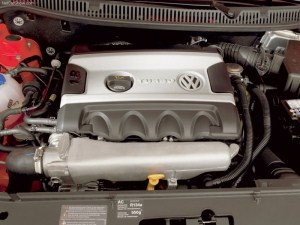 All engines are suitable. The 1.2hp 65hp petrol engine is fun, while the 16V 1.4hp 100hp is even better, as opposed to the 1.2hp 55hp 1.4 and the 75hp 75 which is worse than the previous two. The 100hp and 1.9hp turbo diesels are excellent and the XNUMX SDI lacks power.
A good choice is a 1,4 petrol engine with multi-point injection. He does his job well - especially on short distances. Gasoline consumption normally drives below 6 liters per 100 km.
1.2-liter petrol is the cheapest, but often not the best choice, other units are better, and this complains of fuel consumption of up to 64 liters per 9 km. Unfortunately, they are the most bought. The optimal and proven choice is the petrol 100 with 1.4 hp, and the diesel is 75 SDI. smaller and more modern is a three-cylinder diesel engine type injection pump 1.4 TDI with 75 hp that is less expensive on the market but also more expensive.
All VW Polo models are easy to drive and stable at speeds. They are also known to retain their original features at high mileage and are very reliable.
Model History:
2002: Introduced new VW Polo 4, initially with three and later with five doors. The choice of petrol engines starts with 1.2 (55 hp and 65 hp), 1.4 with 75 hp, as well as diesel engine 1.9 with 64 hp and turbo diesel 1.4 TDI with 75 hp. At the end of the year there is also a 1.9 TDI with 100 hp and 1.4 16V petrol also with 100 hp.
2003: 1.4 FSI 85 hp engines are introduced.
2004: Fun (recreational) and GT (athletes, 1.9 TDI with 130 hp).
2005: Redesigned model (new front and rear layout, slight interior changes), turbo diesel 1.4 TDI (70 or 80 hp).
2006: Sport GTI version 1.8 engine (150hp or 180hp), new 1.4 petrol engine (80hp) and 1.6 (105hp), eco-version 1.4 TDI BlueMotion (80hp).
2007: 1.2 petrol engine (60 bhp, 69 bhp or 70 bhp).
2009: VW Polo 5 premieres.
When buying a VW Polo 4 you should pay attention to:
- interior, light in the cabin is very bad, the floor easily absorbs dirt that is difficult to clean;
- engines, generally good, some owners had a complaint about the alternators on the 1.4 engine;
- gearbox, if the gears are difficult to change, you have reason to worry;
- electricity, problems with loud air conditioning and problems with airbag lamps were noted.
FAULTS - Vw Polo 4
The VW Polo 4 is no exception, with no major reported failures. New engines run smoothly, and older engines have a good pedigree. As with any car that sees its share of city driving, check for parking bumps and scratches otherwise it is difficult to find fault with the VW Polo.
Rough sound, chain rattling, at 1,2 motors can be due to chain stretching and can cause chain teeth to skip.
The 1,2 3-cylinder gasoline engine breaks, probably because they need better quality oils than the used oil.
The problem on models made from 2002 to 2003 with the 1.2 engine is a chain tensioner, most often caused by not changing the oil and oil filters often enough. Oil changes with this engine at least once a year.
With gasoline 1.2 12V, bobbins are often canceled.
The plastic belt tensioners at 1,4 and 1,6 16V motors can fail, although luckily the timing belt rarely breaks. This was the reason for changing the 4 year gear belt intervals.
One of the most common complaints with VW Polo 4 engines is oil leaks.
2004, in a service action, the problem of possible oil leakage at a diesel engine pump (defective screw) was eliminated at VW Polo.
Turbocharger failure for the 1.4 TDI engine produced until 11.2002.
In the first Polo series with the 1.4 TDI engine, a turbocharger could malfunction due to a factory malfunction after only a few hundred miles.
1.9 SDI, due to poor fuel, EGR valve failure is clogged. Most often it is simply blocked, or cleaned, or replaced in severe cases.
Gear shift problems usually occur at higher miles (about 100000 km). Trial use of all gears is a must when buying this car.
The heavy clutch hints at clutch problems.
In 2004, a service action prevented the clutch pedal from firing by firing the defective pedal guard.
The front silencer is most often affected by the rear silencer damping blocks, the front forks, and the erasers by the balance rod.
There are a lot of electrical problems, but these are mostly small electrical failures, the problem of the window sill, immobilizer and central locking. Of the more serious failures is the alternator.
With the Paul 4, there is no way for corrosion to occur, only in the case of unprofessional additional body repairs.
Poor internal wax door protection keeps water in the door causing condensation. The problem can be solved with the help of a piece of wood, which needs to be punctured with wax that blocks the holes for drainage of water in the door.
CONCLUSION
The VW Polo 4 comes with equipment that a few years ago couldn't even imagine in this class of vehicle. Comfortable and quiet, VW The Polo 4 behaves perfectly at all speeds. The steering is significantly improved over the previous models. Thanks to its wider wheelbase and improved geometry, it is significantly more stable in curves.
VW Polo with excellent build quality, reliability and good image is one of the leaders in this segment. Small cars always hold value. With a wide network of services and a good range of spare parts, VW models are popular as new and used cars.
---
Vw Polo used car price - used car review
---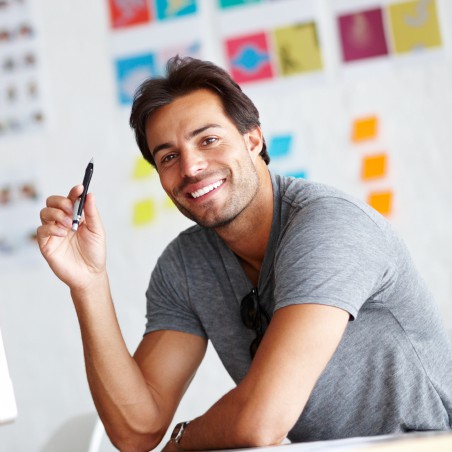 Hi there, I am Mladen and I am an auto enthusiast. I started this blog years ago to help like minded people share information about latest cars, car servicing ideas, used car info, exotic cars, and auto technology. You will find helpful articles and videos on a wide variety of cars - Audi, Mercedes, Toyota, Porsche, Volvo, BMW and much more. Ping us if you have anything cool to share on latest cars or on how to make older cars more efficient, or just want to say hi!