VW Bora 1998 - 2005 - Used, experience, 1.9 TDI, breakdowns
The VW Bora comes from the Golf 4, all Golf-specific features of the Golf is also a feature of the Bora, including price and mistakes. However, VW Bora has not achieved such success in the market as golf vehicles. Volkswagen Bora has advantages and disadvantages over its smaller brother. Still, five doors and a trunk give someone extra security in the space available, but convenience is still on the side of a more popular relative.
Thinking of the poor sales of its Venta predecessor, Volkswagen had to spark people's imagination for VW Bora to succeed in the market. Emphasizing the sporting character of this sedan, the German giant guessed what customers needed. And it's a smaller and cheaper car that will be an alternative BMW series 3 and Mercedes C class.
A big part in the success of VW Bore is the fact that the car is much better to drive than its predecessor, excellent quality and clever marketing.
Despite being Golf-based, Bora is considered to be a high-end and dynamically designed car.
Like other cars in the VW and VW family, Bora is a much sought after car in the used car market. Buying a Wrinkle is a good investment as it continues the tradition of VW to make good and durable cars.
VW Bora is a larger class car than its predecessor Vento and is better built, so buyers who wanted a BMW 3 or Mercedes C class, and not enough money, often decide on this model.
COMFORT - VW Bora
VW Bora is designed as a counterpart to the part of the market where the BMW XNUMX Series sovereignly rules. Although it never came close to a competitor from the same country, this is one nice and reliable car.
It is based on the Golf, but thanks to a stiffer suspension and better lying on the road, it is better to drive it. True, very winding roads can tire the chassis, but in principle this is a nice car to travel.
As far as the cabin is concerned, there is enough space for the driver, easily fitting into the ideal position. The quality of the built-in materials is excellent, so longevity is guaranteed. The seats on the rear bench are just as dark as they can be, and the trunk is very spacious.
Inside: All plastics inside the car are lined with soft lacquer, the pole lining has canvas variants. As a consequence, the whole interior has an attractive look with a high quality feel. The front seats are mounted on rollers, making them easily adjustable in length. In addition, the height of the driver's seat can be adjusted. In addition, the steering wheel can be adjusted in height and length.
Even the basic model of the VW Bora lacks equipment, so in most half-car you will find air conditioning, power windows and a steering wheel that adjusts in all directions as standard.
The Volkswagen four-door compact has its own identity, and the boldly styled front end, extended wheel arches, stocky rear make it all aggressive.
With a capacity of 455 liters, the trunk of the car is more than sufficient.
The fully galvanized body provides great long-term value for Bor - reason enough for Volkswagen to approve a twelve-year anti-corrosion warranty.
ENGINE - VW Bora
1,6 and 2,0L petrol are a solid choice. The medium variant, 1,8, is backed by a turbocharger and ejects either 147 or 177 horsepower in two variants, but they are not for recommendation because they have not proven to be the most reliable.
The 2,3 V5 does not deliver the performance you would expect, but the largest, V6 will delight you with its 200 horses and all-wheel drive. However, you should know that this largest consumes an average of ten liters of unleaded gasoline, and much more in urban traffic.
Volkswagen Bora 1.9 TDI
The recommendation goes great, though a bit noisier diesel. They are all 1,9 liters, but come in a different power range. Since the beginning of production, this engine has had 90 horses. After May 2002, 110 and 115 horsepower engines arrived, and as of June, as many as 130 have been pulling this sedan. The average consumption is about 5 liters of diesel per 100 kilometers, which sounds solid.
VW Bora - Model History:
1999: VW Bora, Golf-based and four-door, introduced. All models include electric front windows, heated exterior mirrors, remote locking and air conditioning, trip computer accessories and 16 ″ wheels. Offered 3 starting petrols, 1.6 with 100 hp, 2.0 with 115 hp and 2.3 V5 with 150 hp. Starting diesel engines 1.9 TDI with 90 hp and 110 hp. The sport version comes with firm support and climate.
2000: Introduced 2.8 V6 4Motion four-wheel drive, 204 hp and automatic 4-speed transmission. Offered an upgraded 1.6 16V 105hp engine.
2001: New PD 1.9 turbo diesel engines with 115 hp and 130 hp.
2002: Introduced 1.9 TDI PD Sport (150hp) with 6-speed gearbox and excellent performance.
2005: New generation of VW Jetta is released.
When buying a Wrinkle, keep in mind that:
* reliability is generally good, except for some 2.0 engines that have had fuel problems;
* the regularity of the services performed is very important. Plus for cars with a service booklet and those where the interior is not damaged;
* Rapid tire wear is a common occurrence due to problems with vehicle geometry. Irregularities can move the trap, but this is easily sorted out.
FAULTS - VW Bora
Now we come to the reason that we have recommended diesel. 1,8 Gasoline has very often had their gear belts fall off or burst, and when this happens the only solution is a general overhaul of the entire engine. With 1,6 variants the same story, though with minor consequences. With diesel, the scariest thing that can happen is that the turbine fails and that is practically the only thing to pay attention to. The rest of the car is of German quality, which guarantees a little care and a lot of worry-free travel.
Gasoline engines - 1.4, 1.6, 1.8T, and V5. On models manufactured from January 2001 to January 2003, they have a frequent coil failure.
1.4 16v and 1.6 16v engines have plastic belt tensioners that break before time for major service.
1.8 T 150 engine. In some models, the water pump fails after 60 kilometers.
The 1.8 20V engine has a problem with air flow sensors.
All 1.8 20V turbo engines manufactured from early August 2001 to October 2002 suffer the failure of one or more coils, leading to a dispute between VAG and suppliers.
2.0 has a bad water pump.
TDI engines. VW Wrinkles produced until the spring of 2003 often suffered from poor engine performance due to the failure of the air flow meter, the flowmeter. Cleaning is not recommended, replacement required.
TDI engine 130 HP. On some models, the TDI engine runs the risk of valve firing.
The occasional power loss on the 90hp and 110hp TDIs could be for one of the following reasons:
the turbine is stuck; dirty or defective flow meter, mass air flow sensor; EGR open, needs cleaning or replacement; faulty temperature sensor; loose or torn power brake hose or intake air pipes; defective ECU;
VW Bora produced until 1999, the appearance of rattles in the instrument panel.
On the models of VW Bora made after September 1999, there is a rattle in the door lock.
On VW Bor models manufactured up to 2001, transmission noise when driving on rough terrain.
Central lock failure. On models manufactured to 2001, there was an error on the fuel filler release switch located next to the handbrake.
All models, especially since June 2000, have been a common failure of the window lifter.
Climate failure. Some VW Bora, especially those manufactured up to 2002, experienced a failure of the air compressor, usually after 80000 km.
Dashboard failure, measuring instruments in models manufactured up to 2000. First, interference and then downtime.
The buttons on the center console, often get stuck.
Central locking issues.
VW Bora models made in October and November 2000: the airbag cannot inflate properly due to loss of pressure in the gas tank of the generator. Factory recall to replace airbags. Same mistakes as on Seat Leon and Toledo and Skoda Fabia.
In Borama, the brake servo supply hose with a vacuum can crack and this can cause leaks and loss of energy to assist the brake, the brake servo does not work, requiring more effort to stop the vehicle.
In 1999, a change was made in the materials used in the catalyst. This led to a rattle in the pan.
---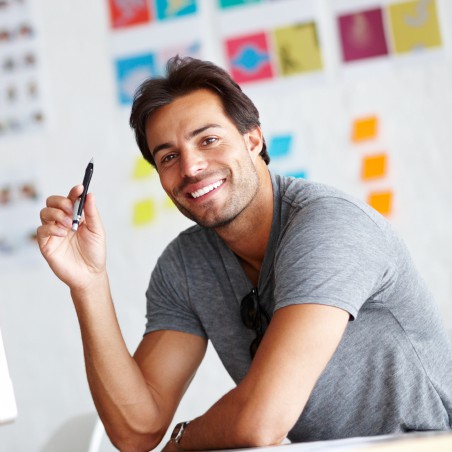 Hi there, I am Mladen and I am an auto enthusiast. I started this blog years ago to help like minded people share information about latest cars, car servicing ideas, used car info, exotic cars, and auto technology. You will find helpful articles and videos on a wide variety of cars - Audi, Mercedes, Toyota, Porsche, Volvo, BMW and much more. Ping us if you have anything cool to share on latest cars or on how to make older cars more efficient, or just want to say hi!