Volvo Sport Convertible 1956 - 1957 - Model History
On June 2, 1954, the world was introduced to Volvo Sport - a special roadster two-seater and the first sports car of the Swedish company. However, the low mass and reliable Volvo technology were not enough for greater market success, so production was discontinued after only 67 copies produced. Or were there still 68 of them?
The car had a short and sweet name - Sport, and it was characterized by modest dimensions, rounded body and a large radiator grille like a turbine. The wheelbase was 20 cm shorter than that of the PV 444, whose mechanics Sport used. Under the front cover, there was a modified 1.4-liter gasoline engine from the PV 444 model, and with the help of two carburetors, it developed 70HP. That was enough for a top speed of 155 km / h.
Volvo Sport was a direct result of numerous reconnaissance trips to the United States undertaken by the founder of Assar Gabrielsson in the early 50s. Wanting to explore the market as much as possible before launching cars on the other side of the Atlantic, Gabrielsson met many people and toured a number of companies, including California-based Glasspar, a company that has been manufacturing boats and car bodies since then, innovative fiberglass.
Gabrielsson became interested in the production process and decided to make his car from this innovative material. In addition, he noticed that small European sports cars are in high demand in the US, so he decided to make one.
In 1953, Glasspar was tasked with designing the first prototype, designing a bodywork, making molds for its production, and training Volvo workers to work with fiberglass.
Short development period
The project progressed quickly. In early 1954, Glasspar delivered the first prototype, which was in running order, but still far from production form and without some vital parts. The car has received sharp criticism during internal testing. The plastic was cracking, the door was not fully engaged, and the three-speed gearbox was not sporty at all.
By the time of the presentation at Torsland Airport, two more prototypes had been completed and Volvo was able to show the seriousness of the whole project. The presentation said that the car would be commercially available from 1955, and the first planned series of 300 copies was intended exclusively for export. Immediately after the promotion, Volvo joined a public demonstration to visit all Volvo dealers in Sweden with all three cars.
The start of something new
In the spring of 1956, the first cars were delivered to customers in countries such as South Africa, Brazil, Morocco and the USA. However, some were also sold to customers in Sweden, breaking Volvo's first promises. The car was refined in every segment, that is, it was fully functional, but the three-speed transmission was still a problem.
However, both production and sales were slow and only 44 were produced during the first year. The following year, 1957, another 23 copies were produced, but after the new Volvo director Gunnar Engellau drove them over the weekend, he decided to stop production immediately. The move was justified by the fact that Sport was not of sufficient quality, and that the company actually lost money with every copy sold.
In the end, only 67 were produced, but subsequent research has proven that two cars mistakenly received the same chassis number (20), meaning that 68 copies of the Sport were actually produced. Most of these cars still exist today and are being driven.
Despite the collapse of the P1900, as the car was called internally, Volvo has learned a great deal from this project. Shortly after production was discontinued, director Gunnar Engellau initiated the development of a new sports car, but this time made of steel and sheet metal. Four years later, he arrived Volvo P1800, which will eventually become a hugely successful and famous Volvo car.
Source: Autosport.hr
---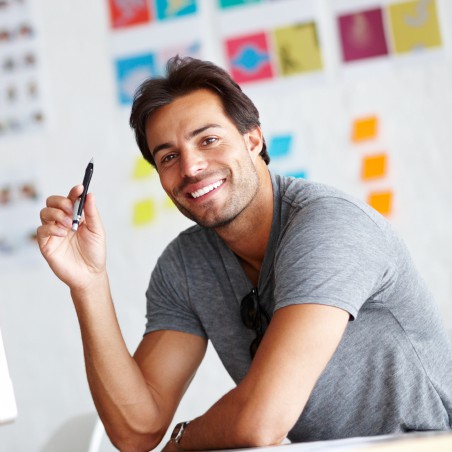 Hi there, I am Mladen and I am an auto enthusiast. I started this blog years ago to help like minded people share information about latest cars, car servicing ideas, used car info, exotic cars, and auto technology. You will find helpful articles and videos on a wide variety of cars - Audi, Mercedes, Toyota, Porsche, Volvo, BMW and much more. Ping us if you have anything cool to share on latest cars or on how to make older cars more efficient, or just want to say hi!