Volvo S60 D5 KINETIC A / T (2004 - 163.985 km) - Used vehicle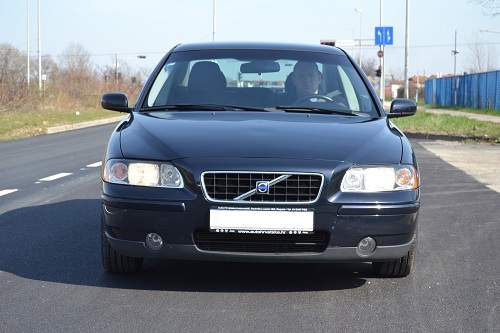 Swedish steel confirms value even after 10 years, with durable not economical 5hp 163-cylinder diesel
When the car lasts more than nine years on the market (2000-2009) in competition with the Mercedes C-Class, BMW 3 Series and Audi A4, as is the case with the first-generation Volvo S60, its cap needs to be taken off. Although most of our customers choose reputable German limousines, the choice of the Swedish model is very thoughtful. The Volvo S60 also has advantages, as it does not cause negative connotations like these three German brands and is not nearly as prone to theft as they are.
Therefore, when buying, there is an incomparably lower risk of encountering a stolen copy. The fact that it holds the price worse than the stated third, is a good starting point for buying a used car. Although the first S60, which replaced the S2000 in late 70, was created while Volvo was owned by Ford (1999-2008), experts from Gothenburg should be congratulated on maintaining high quality. The same has continued since 2010, when the Swedish mark was owned by Chinese Geely.
When buying a used model, the best option is the basic 5-cylinder petrol 2.4 with 140 hp, because it is long-lasting due to the small load, and it is significantly cheaper than diesel and withstands gas equipment well. There have never been any problems with the mechanics of that engine, and before 2003 (especially in the 2001 models), the central electronics and electrical interlock failed (not often). But such models are a rarity in the used market. Therefore, a good option is a 5-cylinder turbodiesel, which develops 130 hp in the basic version, and 163 hp in the 'full-blooded', as in the test model.
If you can choose, a diesel engine with less power is better (less mechanical and thermal load means longer life), but it is also more powerful, according to modern standards, slightly loaded. The massive 5-cylinder in-line turbo diesel, originally Audi's concept from the 90's, is reliable and long-lasting, so you shouldn't shy away from well-maintained models with a lot of kilometers. The most sensitive are the injectors, which are sensitive to refueling after 100.000 km, and the Garrett GT2052V turbocharger, which lasts an average of 200.000 km.
It is important to check the condition of the engine by measuring compression (return mileage) and replace the gear belt after purchase, along with the tensioner and guides. Consumption is not a virtue, especially if the engine is not well tuned, and should count to eight, and in 'men' driving more than ten liters (automatic transmission increases consumption by at least a liter. In the first series diesel engine there were problems with the turbocharger hoses, errors in electronic control, injection hoses, and coolant loss.
Models from the first two years of production had problems with clutch wear and automatic transmission failure and an inaccurate fuel gauge. Otherwise, one should not expect problems with the Swedish sedan, clearly, if it has a properly filled service booklet. Volvo, more than most other models, has trouble installing non-genuine spare parts, which can impair the reliability of a massive and reliable Swedish sedan.
The model we are writing about is equipped with an automatic transmission (five-speed), which is a 'double-edged sword' when it comes to used cars. On the one hand, this is good for the engine because it reduces its dynamic load and extends its life. And on the other, the potential customer always wonders: 'What if my automatic transmission fails ?!'. Repairs are often impossible, and the cost of installing a new automatic transmission can go up to 3000 euros. However, it should be reckoned that the ZF's five-speed automatic transmission, which built into the S60, is durable and reliable.
All this confirms the test ride. Only when starting and when the engine is cold do you feel a little more vibration and noise and a slight blackening of the exhaust. But the engine works towing as if it had just worked out. By no means would the ride be said to be ten years 'on the back'. The tin is excellent, which is a great virtue (Volvo is the best in this) and can only be a problem if the car has had a collision (the color should be original). The chassis is durable on our roads as well as comfortable. It is advisable to check the gap in the joints and supports and the wear of the disks.
The quality is confirmed by the exhaust system, which is still original and looks like it won't need to be changed soon. Elsewhere, it can also be difficult to surprise, because it is an extremely solid, quality and thoroughly tested car, which provides first-class comfort and safety and very good performance, with acceptable consumption (if it is not forced). When buying, a reasonably favorable price can be agreed, because the Swedish limousine is (unjustifiably) less priced than the German competitors. However, this is a typical long-distance racer, so it is advisable to make sure in the thorough inspection that the mileage has not been returned.
TECHNICAL CHARACTERISTICS
Motor: diesel, in-line, 5-cylinder, front-mounted, two camshafts, four valves per cylinder, direct rail, VNT turbocharger
Volume: 2401 cc
Diameter x stroke: 81 93 mm x
Power: 120 kW / 163 hp at 4000 rpm
Moment: 340 Nm at 1750 / min
Drive: the front
Transmission: manual, with five degrees
Front suspension: independent, transverse triangular shoulders, McPherson spring legs, stabilizer
Last suspension: independent, multilink, stabilizer
Brakes: discs, front self-ventilating 286 mm, rear full 288 mm, ABS + EBV
Car body: sedan, 4 doors, 5 seats
Dimensions: 458 180 x x 143 cm
Wheelbase: 272 cm
The trunk: 425 L
Mass / payload: 1540 / 500 kg
Fuel tank: 70 l
Turn circle: M 10,8
Edge: 205/55 R 16
Top speed: 210 km / h
Acceleration 0-100 km / h: 9,9 s
Consumption: average 7,5 l / 100 km (EU standards)
Consumption real: 8-10 liters
Source: autoportal.hr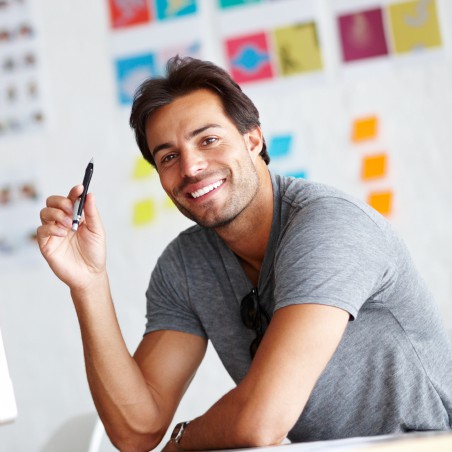 Hi there, I am Mladen and I am an auto enthusiast. I started this blog years ago to help like minded people share information about latest cars, car servicing ideas, used car info, exotic cars, and auto technology. You will find helpful articles and videos on a wide variety of cars - Audi, Mercedes, Toyota, Porsche, Volvo, BMW and much more. Ping us if you have anything cool to share on latest cars or on how to make older cars more efficient, or just want to say hi!