Volkswagen Golf 2 1983 - 1991 - Used vehicle, experience
The first Golf IIs left the factory lanes in the fall of 1983, production ceased in December 1992, and the Golf III arrived from the factory lanes. Recall that the 10 millionth Golf was produced in 1988. Volkswagen is a lower middle class rapper. His second generation continued the success of the first generation of golf.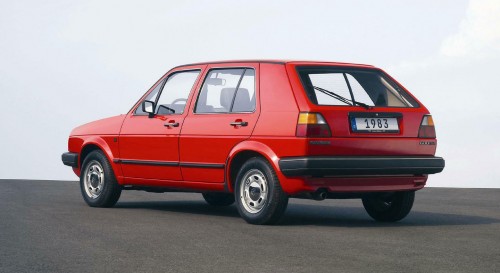 Among the used cars that have a long history, the second generation Golf enjoys great popularity. It is not without reason that buying a car older than twenty years seems crazy. It doesn't have to mean. Compact Volkswagen is the best proof. Vw Golf 2 is sought not only by those who have a very thin wallet, but also by those who already have a car, often quite good, but a cheap car is needed for everyday use, mostly related to work. The Golf 2 perfectly meets this criterion. It is true that he is sometimes capricious and unhappy, but he is considered almost indestructible.
The advantage of this model is a particularly easy repair of defects with the participation of very cheap new or used parts. You can buy literally everything for this model, and you can find it in almost every workshop for very little money and service. But keep in mind that most second-generation golf cars are in an advanced stage of operation, as a matter of chance. So, you need to take advantage of the large number of used copies on the used market and look for the model in the best possible condition.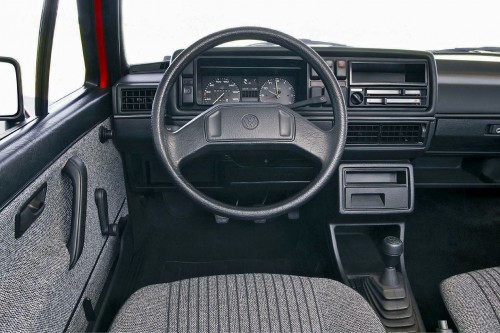 History - Vw Golf II
1983 - start of production, hatchback 3 doors and 5 doors, petrol engine 1.1 (45 hp), 1.3 (55 hp), 1.6 (75 hp), 1.8 (90 hp), diesel 1.6 D (54 hp), turbodiesel 1.6 TD ).
1984 - sports version GTI with 1.8 petrol engine (112 hp) turbo diesel version GTD with 1.6 TD 80 hp.
1985 - GTI version with 1.8-liter petrol engine, 107 hp.
1986 - modernization of the GTI version (wider fenders, double headlights), 1.8 petrol engine for the GTI version with 139 hp. 4 × 4 Syncro version.
1987 - body modernization, 1.8 petrol engine (84 hp) and 1.8 (98 hp). GTI version petrol engine 1.8-liter, 129 hp.
1989 - Rallye sport version with 1.8 petrol engine (160 hp).
1990 - Diesel 1.6 D (60 hp), turbodiesel 1.6 TD (80 hp), sports version G60 petrol engine 1.8 (160 hp), off-road Country version raised from the ground 18 cm and 4 × 4 (Syncro).
1991 - G60 4 × 4 (Syncro) version.
Volkswagen The Golf 2 has three call-to-action actions to address the shortcomings identified after the cessation of production of the Golf 2. For the first time, owners of the second generation of Golfs produced between August 1983 and August 1989 were called in the spring of 1995 to eliminate problems with the cooling, which can lead to refrigerant leakage into the passenger compartment. For the same reason, the owners of Golf 2 produced between August 1989 and August 1991 were invited to the authorized service, they were invited at the beginning of 1996. At the beginning of 1996, an action was also held for owners of second generation Golfs produced in 1983 and 1984. checked radiator fan bearing.
In cars, which have more than twenty years of history, you can expect literally everything due to advanced age, high mileage and progressive corrosion. The Golf II has several common problems that recur frequently. For example, failures of the automatic sauna system to cooling system leaks, oil leaks or water pump failures.
Golf 2 users did not complain about the gearboxes. These are extremely durable components, which usually have a problem only with leaks. Homo kinetic joints proved to be the worst, often making noise after a few tens of thousands of kilometers, which announces the imminent need for replacement. Unfortunately, the original joints do not last longer than the replacement.
The whims of the electrical system are mainly related to the corrosion of the contacts. Starter and alternator failures occur.
Versions
1.3
1.6
1.8
1.8 GTI
1.8 16V
1.8 G60
1.6 TD
1.6 GTD
Motor
Benz.
Benz.
Benz.
Benz.
Benz.
benz. comp.
turbo diesel
turbo diesel
Engine displacement
1272 cm3
1595 cm3
1781 cm3
1781 cm3
1781 cm3
1781 cm3
1588 cm3
1588 cm3
Number

Cylinder / Valve

R4 / 8
R4 / 8
R4 / 8
R4 / 8
R4 / 16
R4 / 8
R4 / 8
R4 / 8
Max. power
55 KS
75 KS
90 KS
112 KS
129 KS
160 KS
70 KS
80 KS
Max. craft

moment

97 Nm
118 Nm
142 Nm
157 Nm
168 Nm
225 Nm
133 Nm
152 Nm
performance
Max. speed
151 km/h
162 km/h
175 km/h
186 km/h
200 km/h
216 km/h
160 km/h
169 km/h
Ubrzanje
0-100 km / h
16,5 s
14,1 s
13,7 s
10,3 s
9,0 s
8,3 s
14,5 s
13,2 s
Average fuel consumption
wl / 100 km
8,1
7,9
8,3
8,4
8,8
9,2
6,1
6,2
Vw Golf 2 experience - engines
Most fans of this Golf II model say that it is an extremely durable turbo diesel under the hood (turbine-free versions have poorer performance). In reality, however, you can successfully try one of the petrol versions, the choice of engine is in accordance with your needs. 1.1 and 1.3 are very economical, but offer little in terms of dynamics. To drive really smoothly and safely, keeping consumption at a reasonable level, it is better to choose 1.6. In his case, as with engines 1.1 and 1.3, maintenance costs will not be a burden on the household budget. The 1.8 petrol is a much bigger blow to the owner's pocket, both at the petrol station and in the workshop. Sports versions are suggestions for connoisseurs. They are expensive to maintain, not only because of higher maintenance requirements, but also because of expensive repairs.
---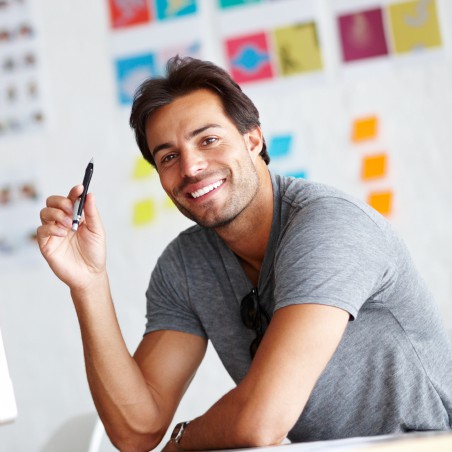 Hi there, I am Mladen and I am an auto enthusiast. I started this blog years ago to help like minded people share information about latest cars, car servicing ideas, used car info, exotic cars, and auto technology. You will find helpful articles and videos on a wide variety of cars - Audi, Mercedes, Toyota, Porsche, Volvo, BMW and much more. Ping us if you have anything cool to share on latest cars or on how to make older cars more efficient, or just want to say hi!