1.4 TSI / TFSI engine - Vw, Škoda, Audi, Seat
1.4 The TSI / TFSI appeared in the spring of 2006 using direct fuel injection, propulsion, intercooler, turbine and more powerful compressor models. The idea is so simple that with a mechanical compressor the turbo hole is solved (High fill pressure is available from the lowest speed). The year 2010 brought modernization, among other things, the camshafts were modified and a gear belt was introduced instead of previously used chains. In 2013, a 1.4 TSI / TFSI appeared on the market equipped with a COD (Cylinder-On-Demand) system, which, while driving a car without load, allows the engine to run on only two cylinders, thus reducing fuel consumption.
The 1.4 TSI / TFSI engine comes in eight versions with 122 to 185 hp. The weakest versions (122 and 125 hp) are equipped with a turbocharger, and in the case of stronger versions of 140 hp the turbine is assisted by a compressor. In everyday use, the benefits of the 1.4 TSI / TFSI engine are not only the dynamics but also the moderate fuel consumption. 1.4 TSI / TFSI otor can be found in a very wide range of models Volkswagen groups - From Polo and Fabia through Octavi and Tiguan to the Alhambra.
Unfortunately, after a few months of presence on the market, the first symptoms of a high frequency of failure of this construction began to appear. Mechanics later said the reason lay a number of design flaws and poor material quality. The main problem of TSI 1.4 is the problems with the timing chain and all its accessories. The chain itself stretches quickly and breaks in extreme cases. Tensioners and sliders wear out fairly quickly, and the variable time variator opening the valve is noticeable first problems (if there is one in the given version).
Experts also point out that the quality of the elements used is too low and that they cannot withstand normal use. The situation is aggravated by the long interval between engine oil changes - 30.000 kilometers. During such a long period of use, the lubricant cannot efficiently lubricate key components, including the elements of the distribution mechanism. The only solution to the situation is a preventive replacement of the timing mechanism, otherwise we risk cracking or skipping the chain, which means damaging the drive unit and costly repairs or buying a used engine.
The problem with the chain is expressed in the models produced in 2007-2008. The problem primarily refers to the version of 140 hp and 170 hp.
It is considered to be the most problematic engine with 160 hp. While the characteristic whistling occurred at about 2500 - 3000 rpm, the magnet of the water pump responsible for turning the compressor on and off, can still be considered minor problems, so cracking pistons and links is a really big breakdown. It starts with rough operation at idle, then the engine failure light comes on, which is accompanied by a decrease in power. The compression measurement in this case shows a significant reduction in compression, and sometimes on two cylinders.
Injection system failure occurs sporadically, but it is worth mentioning, as repair costs can be quite high.
Cases of piston and linkage firing on the 1.4 TSI engine are also known.
There is also a problem with the valve control system, which starts to make noise during cold starts over time.
Some recommendations say that less oil should be used for longer engine life and reduce the oil change interval in half to 15000 km.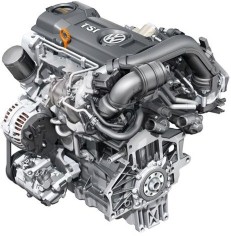 It's much better
In 2012, the manufacturer introduced a brand new unit, branded EA211. He jumped into the place of an undeveloped predecessor, thankfully, without inheriting a series of factory damage. Still, it's worth knowing that the EA111 was manufactured by 2015. The most important modification is the introduction of the toothed belt and the manufacturer has set a replacement interval of 210-240 thousand kilometers. Mechanics suggest cutting it in half for safety. Of course, direct fuel injection and a turbocharger remained.
In terms of the performance on offer, the newer unit continues to reassure users with its flexibility, reasonable combustion and quiet operation. Compared to its predecessor, its purchase is practically not associated with increased risk. 1.4 TSI EA211 has no structural deficiencies as the problem of cracking pistons and links is solved. Users still have to check the engine oil level regularly - there is an interval of 30 kilometers left. In the interest of the life of the turbocharger, it pays to shorten the oil change interval. Direct fuel injection still requires users to control the quality of the fuel they pour.
Models with 1.4 TSI engine
TSI 122-125 HP (Codes: CAXA, CAXC, CFBA)
Seat Leon
Volkswagen Golf VI
Volkswagen Scirocco
TSI 140 HP (Code: BMY)
TSI 150 HP (Codes: BWK, CAVA, CDGA, CAVF)
Seat Ibiza UK
Volkswagen Passat B7
TSI 160 HP (Code: CAVD)
Volkswagen Golf VI
Volkswagen Scirocco
TSI 170 HP (Code: BLG)
Volkswagen Golf V GT
Volkswagen Golf VI
TSI 180 HP (Code: CAVE)
Seat Ibiza Cupra
skoda fabia rs
volkswagen polo gti
Is it worth buying a 1.4 TSI?
1.4 TSIs from the initial production period always involve considerable risk. However, experts only allow it to be purchased in certain situations. The pole we choose must have reasonable mileage, a documented service history and the shortest possible oil change interval. Its breakdown rate is also a good bargaining chip during price negotiations.
However, if you want peace of mind, it's worth betting on the EA211 with a gear belt. The risk of major problems is negligible and driving pleasure is considerable. In addition, reassuring the engine of acceptable 7-liter fuel consumption in the city of Golf, Leon or Octavia is no mean feat. Consumption can be lowered to 5,5 liters.
---
---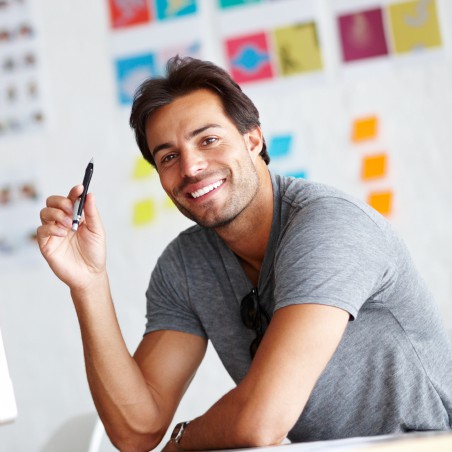 Hi there, I am Mladen and I am an auto enthusiast. I started this blog years ago to help like minded people share information about latest cars, car servicing ideas, used car info, exotic cars, and auto technology. You will find helpful articles and videos on a wide variety of cars - Audi, Mercedes, Toyota, Porsche, Volvo, BMW and much more. Ping us if you have anything cool to share on latest cars or on how to make older cars more efficient, or just want to say hi!