Type R - Time Symbol [Part 3 - Civic]
Concealed in a white bottle (champion-white, lest you forget!) With a large red R, almost parallel to Integra, it has been used to enhance the taste of even the most massive Honda model. The popular Civic has already built a tradition of fast and manageable cars, but the R kitchen is what it needed to leave the competition far behind. Honda may have gone the longest with the Civic, thanks to its most persistent performance, which is understandable since it is very popular and popular globally. This proved to be fully justified, given that Civic donned his "white kimono" in 1996 and stripped it in 2012, passing it through three generations.
The first model Honda The Civic, with the Type R badge, represented its sixth generation, honed to perfection. In the way that Integra was refined, it came to Civic. The already existing DOHC VTEC 1.6L and 160hp, R trimmed. The result is fantastic - 185 bhp at 8200 rpm (almost 116hp / L!) And only 160Nm at 7500 rpm. I say "only" because these small meters are enough to accelerate from 6,4 s to "XNUMX".
The bodywork was also refined according to the solution already applied - lightened and reinforced, "blood red" Recaro seats, again Bridgestone Potenza RE010 in dimension 195 / 55R15.
I would pause here a bit and recommend younger drivers pay attention to tires. I know huge wheel rims with ultra-low profile tires are a current trend, but Honda has made the most rugged and stable models in the class, using 195mm wide. Think about it before you load your 80-90hp rims 16 ″ wide.
A five-speed gearbox with a 1090 kg spherical differential and a 8500 rpm red field allowed the small Civic to stand straight, side by side, with its "Integra" sister.
To avoid market cannibalism, this Civic EK9 badge has not got the steering wheel on the left and remains the privilege of the Far East and few UK enthusiasts.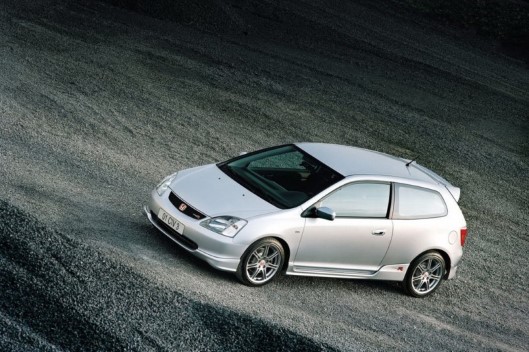 New Age, New Age, New Civic and New Type R! In 2001, the seventh generation of "lavender" appeared on the market. Completely unlike anything the customers were used to, the "bubbly" and one-dimensional shapes nearly dismantled all the fans before. In addition to technology and performance, a significant part of Honda's image in the 80s and 90s was the distinctive appearance on the road - low and wide, regardless of model. However, times are changing, concessions and changes are being made to win new and expand existing markets. In all this, Honda did not fully surrender to a wide range of customers (not at all), but re-rolled its sleeves and proved that it could make, to the details, a high-end sports car, even if it was in a single-body.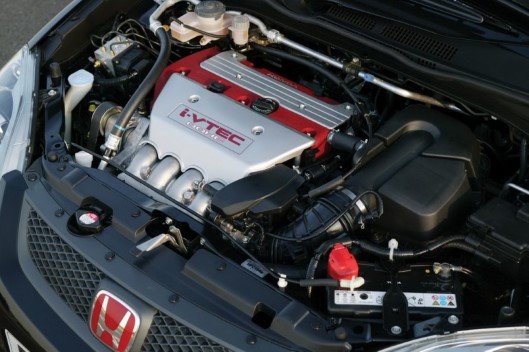 Once again, the same DNA is recognized in the Civic and Integra: a 20ccm K2000 engine with 200 bhp at 7400 rpm (European variant and 215 bhp for Japan), a six-speed gearbox, wheel suspension system like the DC5.
Bridgestone was again a proven supplier at first installation, providing the Potenza RE040 in 205 / 45R17 dimensions. Strong bodywork and safety requirements are also here to blame for the extra pounds, so the Civic, despite its Spartan gear, has "thrown" 1210 Kg. In 2001, the lower middle class did not really have the answer to this model.
Turbine-assisted engines were not expanding, and the market offered nothing close to an atmospheric two-liter bastion with a two-wheeled heart and rpm. Sound, gearbox, unprecedentedly easy "clocking" at 8000 rpm, 6,6 s to 100 km / h (down from 2004 in 6,4), 234 km / h and incredible road lay, were enough for the Civic to new, initially undesirable, attire wins the hearts of many and grossly exceeds expected sales results.
All of this was accompanied by Honda's traditional quality and image of longevity, so Civica EP3 prices are still very high today.
In 2006, the eighth-generation Civic was introduced, while the Type R arrived a year later. As a company that listens to the market and responds to customers' complaints and demands, Honda has almost radically changed its approach to gray for Europe. Much of the change is related to appearance, and some to mechanics. Thus, the eighth gray has a completely different, futuristic appearance, far sharper and more aggressive than its predecessor.
Still, when it comes to R, maybe the changes shouldn't have been so drastic. The last suspension has undergone a major change, which is why there has been controversy since 2007, is the latest Type R a worthy successor to the phenomenal EP3? Namely, in 2006 the development and improvement of independent rear wheel suspension was replaced in XNUMX by a semi-rigid (torsion) axle. Mostly because of lower production costs, as well as getting one of the largest boot in the class.
Many claim that the EP3 is a better car because it gives it a better feel and handling when it comes to sharp driving, it doesn't have as much suspension, and its performance is slightly better. The new FN2 model is most resentful that not only has it not provided a clear improvement over its predecessor, but even lags behind in some things. The engine remained almost unchanged, the 20 hp K201, gearbox also the same, six-speed.
Increasing the mass to 1267 kg was accompanied by larger wheels, with 225 / 40R18 tires. Performance of 6,6 and 235 km / h is closer to the old model.
In October 2008, a special version called "Chamionship White", painted white, was offered, with a standard "saper" differential, which became standard on March 2010.
Due to non-compliance with environmental standards, the Type R was withdrawn from sale before the arrival of the ninth-generation Civic.
On the other side of the world, at the same time was on sale the best Type R ever, made as a Honda Civic. It was based on the eighth generation sedan (2006-2012) and fifteen years of experience in making race cars legal for the road culminated. Like all its predecessors, the FD2 went through weight loss treatment, insulation removal and the installation of lighter glass to stop the scale at 1270 kg.
The engine used is the K20, this time "spanned" at 225 bhp at exactly 8000 rpm and locked to 8700, which was aided by the increase in throttle diameter from 62 to 64 mm.
This is the most powerful version of the K series engine, not only overall, but at 112,6hp / L, and per liter power. Transmission was accomplished via six short speeds and the inevitable LSD. The interior is decorated with special Recaro seats, made according to Honda's requirements.
On this Type R variant, the most emphasis is placed on the suspension and drastic shifts are made over its predecessors - the body is 50% stiffer than the double-ended DC5 integrator, the shock absorbers are twice the force of the standard, progressive springs, the front stiffer 66 - 164% of the standard, and last as much as 110 - 220%.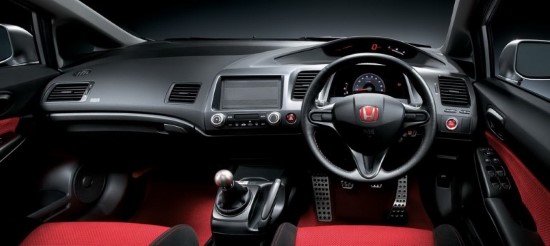 Also, the rear springs are 30% stiffer than the front ones to avoid twisting the rear end. On the 18 ″ wheels are 225 / 40R18 tires, the fantastic Bridgestone Potenza RE070, a type of tire that also ships with the Nissan GT-R. The discs are enlarged to 320/300 mm.
The car is extremely "stiff", precise steering, but above all, is surprised by the fact that, at all slow, the Integru DC5 "gets" in the whole 5 seconds! Even more surprising is that this time it also pairs with the NSX-R!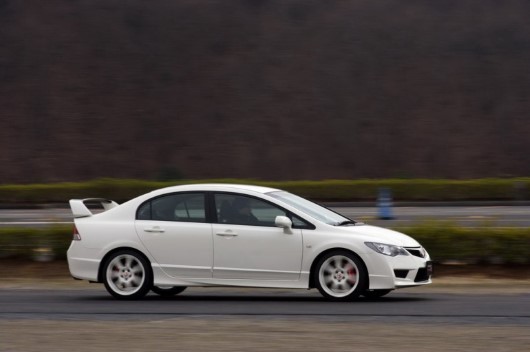 With the arrival of the ninth generation Civic, this beast goes into legend.
To be continued…
(Sasa Mitrovic / Photo: Honda)
Written by: triodriver.com
Retrieved from: www.triodriver.com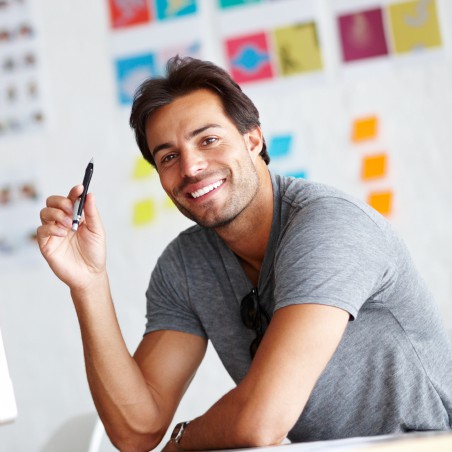 Hi there, I am Mladen and I am an auto enthusiast. I started this blog years ago to help like minded people share information about latest cars, car servicing ideas, used car info, exotic cars, and auto technology. You will find helpful articles and videos on a wide variety of cars - Audi, Mercedes, Toyota, Porsche, Volvo, BMW and much more. Ping us if you have anything cool to share on latest cars or on how to make older cars more efficient, or just want to say hi!