Toyota 1.4 D-4D engine - Engine history, breakdowns
Toyota is a brand that enjoys a special reputation in our country because of its legendary commitment to quality and reliability above average.
Smallest four-cylinder diesel Toyota debuted on the market in December 2001 - appeared under the guise of the first generation Yaris, and built on the basis of an urban van - Yaris Verso. It was also the first Japanese manufacturer of a diesel engine with a block made entirely of aluminum. The engine has common rail injection, variable geometry turbocharger, intercooler and EGR valve. The engine had a power of 75 hp and 170 Nm of torque - not much, but adequate for a city car. Shortcomings in the dynamics are certainly compensated by a small appetite for fuel - it goes below 5 liters per 100 km.
2004 a new variant that was boosted to 90 hp (torque increased to 205 Nm) - an engine that debuted in the Corolla, and later used in the second generation Yaris. Modifications have shown progress in low fuel consumption performance. An interesting version is the 88 hp, which in the period 2005-2006 was used only in the Mini One. In 2008, the engine underwent a major upgrade - to meet the requirements of the Euro 5 standard, the manufacturer decided to use piezo injectors, EGR valve is a structural change and a soot particle filter is introduced. The same year, the production of the 75 hp version stopped. The new engine can be found in Yaris, QK, Aurisie, Verso and Urban Cruiser.
The general myth about the 1.4 D-4D engine is that it is really good - although it has several problems (noisy drive chain, problems with excessive oil consumption due to faulty pistons or problems with the ECU engine), the overall sustainability balance of individual results is very positive. In practice, even with fairly high mileage, the engines do not cause significant technical problems. Note the wear of the following elements, such as the turbocharger (needs replacement, overhaul does not give generally satisfactory results), water pump and alternators. The advantage is the lack of a floating flywheel, which in many diesels is a source of expensive problems. Overhaul of the injection system on engines manufactured before modernization in 2008 may be cheaper to overhaul. Unfortunately, in the case of a newer system with piezoelectric injectors, the faulty injector must be replaced with a new injector. A DPF filter can be problematic, especially in cars used mainly for city driving.
Engines manufactured between 2004 and 2006 had problems with increased engine oil consumption. As it turned out, it was due to problems with the clips. Their structure has improved in the meantime, so such problems should no longer occur.
Some users have reported symptoms of white smoke blowing from the exhaust - it helped to change the program in the engine ECU.
There are problems with damaged alternator bearings. Symptoms include the loud work of the alternator. After 2008 it can also be a problem with the installation of alternators.
The water pump may leak, causing the engine to overheat.
Toyota 1.4 D-4D
Version
1ND-TV - 75
1ND-TV - 90
Injection
Common rail
Common rail
Engine displacement
1364 cm3
1364 cm3
Number
cylinders /
of the valve
R4 / 8
R4 / 8
Engine power
Hp / rev. in min
75 / 4000
90 / 4000
Max. craft
torque / rev.
in min.
170 Nm / 2000
190 Nm / 2000
Models with 1.4 D-4D engine
Mini One D: 06.2003-09.2006
Toyota Auris I: from 10.2006
Toyota Yaris I: 01.2002-09.2005
Toyota Yaris III: from 12.2010
Toyota Urban Cruiser: from 07.2007
Toyota Yaris Verso: 12.2001-09.2005
Toyota Verso-S: from 11.2010
Toyota Corolla E15 / E18: from 11.2006
CONCLUSION
The smallest Toyota diesel engine is trustworthy. Japanese engineers have made a simple and slightly problematic engine, which in addition consumes a small amount of fuel. The key to good engine performance is quality maintenance and regular service.
Analyzing the design of other diesels, it can be concluded that Toyota engineers have developed a fairly simple engine, which gives good stability, low failure rates and easy maintenance. Even the oldest cars with 1.4 D-4D engines, despite already high mileage, failures are rare.
---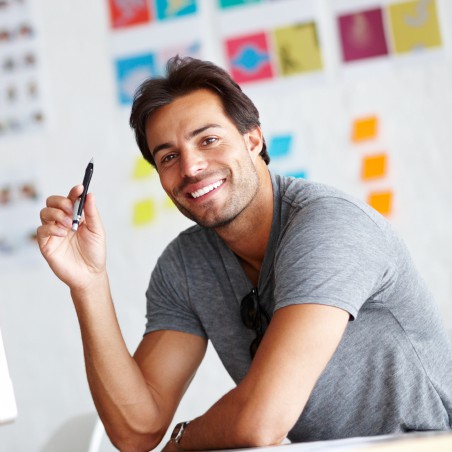 Hi there, I am Mladen and I am an auto enthusiast. I started this blog years ago to help like minded people share information about latest cars, car servicing ideas, used car info, exotic cars, and auto technology. You will find helpful articles and videos on a wide variety of cars - Audi, Mercedes, Toyota, Porsche, Volvo, BMW and much more. Ping us if you have anything cool to share on latest cars or on how to make older cars more efficient, or just want to say hi!