Renault Megan 3rd gen. 2008 - 2016 - Used car, experiences
The year of production:

2008. - 2016.
Variants:

Hatchback, Coupe, Estate
Height:

1,471 mm

Wheelbase:

2,641 mm
Benefits
Good workmanship
Comfort on damaged roads as well
Good steering feel
Low consumption
Mane
Worn brakes
Too little headroom in the back seats
Possible corrosion of the mechanical lowering system
The headrest is not adjustable
Turbocharger wear
With TCe engine fuel pump failure
Renault Megan 3rd gen. experiences
Renault Megan 3rd gen. it has been on the market since 2008 and was initially available as a five-door sedan, and three months later with a three-door. It shares many technical components with the second generation while the three-door Renault Megane shares a sports body with the first generation. Since June 2009, the Grand Tour station wagon has been on offer, and since 2010 the convertible.
Renault Megan 3rd gen. It looks more conservative and 10 inches longer than its predecessor, but is 8 pounds lighter. The trunk volume is 405 liters. The access is easy because of the low cargo threshold and the large opening of the rear five doors, which is achieved by placing a part of the taillights on the tailgate itself. Standard safety equipment comes with front and side airbags, ABS and stability control. Like its predecessor, the third-generation Renault Megane in Euro NCAP crash test won the highest rating. The rear suspension is soft and the axle, now closed profile, increases torsional rigidity and makes the vehicle lighter. All these technologies allow for active, agile driving as well as better cornering behavior and exceptional passenger comfort.
Renault Megane diesel engines are more popular than petrol engines. Diesel engines offer a 1.5-liter dCi engine with 85 hp, 90 hp, 105 hp and 110 hp with particulate filter. The strongest diesel engine is 1.9 liter dCi engine with 128 hp. Of the gasoline engines we offer: 1.6-liter 16V 100 or 110 hp, 2.0-liter 16V 140 hp and TCe 180. In all models, the standard is a six-speed manual transmission. 1.6-liter 100hp i engine 1.5 dCi with 85bhp they come with a fifth gear. As of 2012, a 1.2-liter 113hp petrol engine is also on offer 1.5 liter dCi engine with 108 Ks.
Consumption is very economical and averages 6 liters per 100 kilometers for diesel engines and about 7 liters for gasoline engines at the same distance.
Retrieved from: auto-mane.com
During a market life of just over seven years, the third-generation Megan underwent two facelifts - the first to introduce a new generation of engines, while the second, with two new units, was built two years ago to give Megan a retirement. "Character" harmonized with the new design direction.
According to Dekrin statistics, there are no significant chronic deficiencies, Renault Megan 3rd gen. through its production it was not a sinless car. But the problems were mostly solved immediately, so due to incorrectly welded brake pedals on the models equipped with 1,5-liter diesel engines in 2009, the factory recall was done properly. However, when buying a used car today, it is worth paying attention to some specifics: rubber bearings on drive shafts can show unexpectedly strong signs of wear after three years, and on five-year-old and older models there may be a pronounced loss of lubricant due to worn or cracked cuffs. But, compared to its predecessor (which used to have problems with electronics, bearings, brakes, steering system…), the third-generation Mégan as a used car is still a much better choice.
Of course, there are characteristic little things that Mégane III can cause problems, but not many. And they are easily and relatively inexpensively solved: they are mostly burned-out lamps, a slight dripping of the oil on the crankcase, poorer bobbin contacts at petrol stations, faster disc wear, and the air conditioner fan can stand on its own and work again. All in all, then, nothing terrible. The first series had a service recall due to loose brake calipers and erratic steering wheel power steering, but whoever buys such a specimen today should no longer be afraid.
Electronics and electrics are much more solid and reliable than in the previous two generations of models, just like the overall finish, so there should be no fear of problems.
As far as the engine is concerned, most of the offer is for the fuel-efficient 1.5 dCi diesel, one of the best and most reliable in this class, with a fuel consumption of around 5,5 liters. Formerly, in older Cly and Mégane models, this engine had problems with injection, it could afford a number of other minor and sometimes major problems, but in the last ten years it has been thoroughly improved and over time has become one of the best. It is recommended in the lower and less loaded version (90 bhp), despite the slightly slower acceleration and final speed than the stronger (110 bhp).
Gasoline engines are in a subordinate position in our market, but for those who do not do significant mileage they are also a very good (and cheaper) option.
Retrieved from: www.boardXNUMXall.cz
---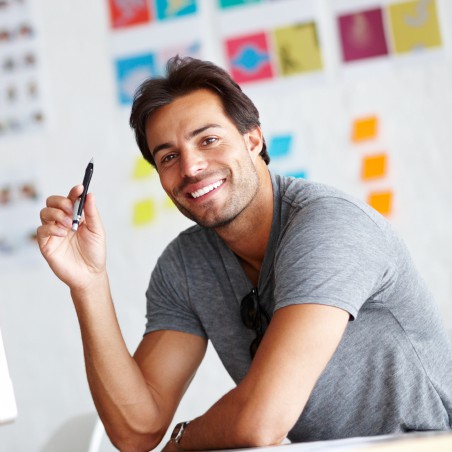 Hi there, I am Mladen and I am an auto enthusiast. I started this blog years ago to help like minded people share information about latest cars, car servicing ideas, used car info, exotic cars, and auto technology. You will find helpful articles and videos on a wide variety of cars - Audi, Mercedes, Toyota, Porsche, Volvo, BMW and much more. Ping us if you have anything cool to share on latest cars or on how to make older cars more efficient, or just want to say hi!