Renault Clio 4th gen. 2012 - 2019 - second-hand, experiences, problems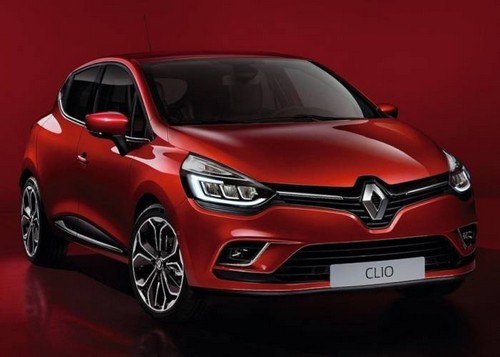 Renault Clio 4th gen. has always been a car that was unanimously praised for its successful aesthetics. Quite classic, but sexy, it attracts more publicity than its main rival Peugeot 208, which surpasses from the beginning in terms of sales. It is also comfortable, spacious with 4,06 m, and well equipped, offering a wide selection of engines. However, the sin is the quality of the finish compared to its predecessor, but also compared to the competition. Too bad… But luckily, restyling in 2016. has greatly improved things, bringing back the Renault Clio 4.gen. at the level of competition regarding the quality of materials.
The Renault Clio IV is available in two body types. The base model is a 5-door hatchback, but customers who need more luggage space can choose the Grandtour variant. This version also has an attractive appearance. The designers have successfully integrated the luggage compartment into the rest of the car body.
The Grandtour is 20 cm longer than the hatchback and 4.06 m long. Both cars have a width of 1,7 m and a height of less than 1,5 m. Wheelbase is 2,59 m. Thanks to its longer length, it boasts more than 440 liters of boot (after folding seats 1380 liters), or 140 liters more than is available in the hatchback.
The interior of the car looks just as impressive as the body. The dashboard indicator system is unusually resolved.
With the Reno Clio, the front seats can easily accommodate even tall passengers. There may also be tall passengers in the rear, but only if the front seat passengers are not more than 1,8 m tall. Otherwise there will be no legroom at the back. The seats themselves are comfortable, have enough seating and their comfort level is high.
Renault Clio 4th gen. - Engine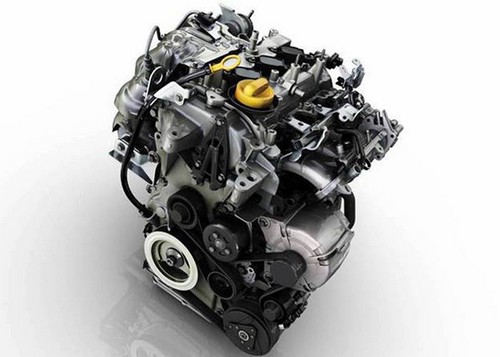 Only one engine in Renault The Clio IV has no turbocharging - that's 73 horsepower 1.2 16V. The rest are units from the TCe family: 0.9, 1.2 and 1.6 in RS. The first of them is annoying due to the late reaction to the gas. With all of them, with high mileage, there is a risk of oil consumption. The Clio offers 1.5 dCi diesel units in three power versions.
Although this is a city-made car, clutch durability has many complaints.
Motor
Code
Volume
Max. power
Torque
Max. speed
Acceleration 0-100 km / h
Consumption
Gasoline engines
0.9 12v Energy TCe
H4Bt 400
898 cc
90 HP (67 kW) at 5250 rpm.
135 Nm at 2500 rpm.
182 km/h
12.2 s
4.5 l / 100 km
0.9 12v Energy TCe 99g
185 km/h
13.0 s
4.3 l / 100 km
1.2 16v 75
D4F740
1,149 cc
75 HP (56 kW) at 5500 rpm.
107 Nm at 4250 rpm.
167 km/h
14.5 s
5.5 l / 100 km
1.2 16v TCe 120
H5Ft
1,149 cc
119 HP (89 kW) at 4900 rpm.
190 Nm at 2000 rpm.
199 km/h
9.4 s
5.2 l / 100 km
1.2 16v Energy TCe 120
H5Ft
1,197 cc
118 HP (88 kW) at 5500 rpm.
205 Nm at 2000 rpm.
199 km/h
9.0 s
5.3 l / 100 km
Diesel engines
1.5 8v dCi 75
K9K612
1,461 cc
75 HP (56 kW) at 4000 rpm.
200 Nm at 1750 rpm.
168 km/h
14.3 s
3.6 l / 100 km
1.5 8v Energy dCi 90
K9K608
90 HP (67 kW) at 4000 rpm.
220 Nm at 1750 rpm.
178 km/h
11.7 s
3.4 l / 100 km
1.5 8v Energy dCi 90 83г
180 km / h (112 mph)
12.1 s
3.2 l / 100 km
Renault Clio 4th generation - Faults and problems
Excessive oil consumption. This phenomenon applies to 1.2 TCe only. Numerous cases of excessive oil consumption. If damage occurs, the links and sometimes the motor completely (rarely) need to be replaced. Either way, keep an eye on the meter.
For diesel engines, there is noise in the front. Replacing power blocks solves the problem.
Starter. Many cases of starters being fried. Especially in winter (freezing). Or because of the water entering.
Stop and Start. Malfunctioning does not work, or difficulty restarting after stopping the vehicle. The causes and solutions are multiple.
Wiper. Some cases of wiper motor failure, front and rear. They need to be replaced.
There are several cases of malfunction of the boot locking electric motor, which prevents it from opening. It has to be replaced.
The fuel gauge may be imprecise. Reprogramming can improve the situation.
For initial models, there is a problem with the peeling of the chrome elements on the body.
Intense wind noise around the side window due to poor finishing of the sealing elements.
Often misrepresenting the amount of fuel the problem is eliminated by reprogramming.
Initial models face the problematic functioning of the R-link system (inactivity, slow functioning). The problem is often solved by reprogramming, and in individual cases replacement of the entire system is required.
---
Renault Clio used car price - used car review
---
---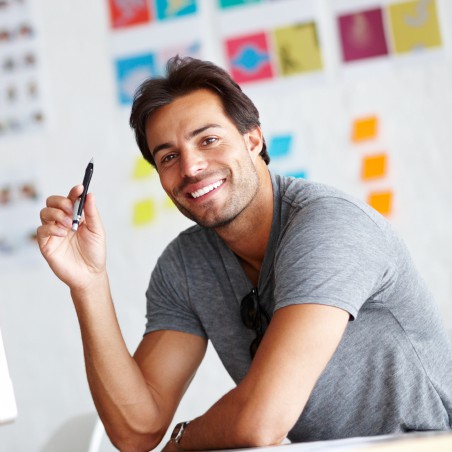 Hi there, I am Mladen and I am an auto enthusiast. I started this blog years ago to help like minded people share information about latest cars, car servicing ideas, used car info, exotic cars, and auto technology. You will find helpful articles and videos on a wide variety of cars - Audi, Mercedes, Toyota, Porsche, Volvo, BMW and much more. Ping us if you have anything cool to share on latest cars or on how to make older cars more efficient, or just want to say hi!