Renault 1.9 dCi engines - Engine history, experiences, problems
Debuted in 1997, the four-cylinder dTi engines with 80 or 98 hp technically represent the development of diesel engines belonging to the F-type family, which began to be offered in various models in the late 80s. The main difference is the supply system - direct injection was introduced realized through an electronically controlled rotary pump and injectors operating at pressures up to 800 bar. The 1.9 dTi debuted in the Megane I in 1997. Its career was relatively short, as early as 1999 in most models, it was replaced by a more modern 1.9 dCi diesel with a common rail injection system.
Renault decided to follow the path Alfa Romeo i Mercedes enters the market equipped with a common rail injection 1.9 dCi engine. The unit with a capacity of 107 hp under the hood debuted in Lagoon I and was very popular among customers. Despite the introduction of new designer engines, the dTi engine was produced until 2004.
Introduced in 1999, the 1,9 dCi engine code F9K has opened a new chapter of Renault diesel engines. Technically evolved from 1.9 dTi and was the brand's first engine with Common Rail technology. 2006 Its successor, the 2.0 dCi 16V engine, developed in collaboration with Nissan. Nevertheless, production of 1.9 dCi continued until 2011.
The engine is produced in several different power levels of 80 - 130 hp, which differ, among other things, due to the structure of the block. All 1.9 dCi engines have 8 valves. The longitudinal mount versions for the Suzuki Grand Vitara have been slightly modified for the needs of Suzuki. The less powerful engines have a fixed geometry turbine, and a 110 hp variable geometry turbine and a floating flywheel. The Bosch injection system is - initially the first generation (pressure 1350 bar), and since 2002 the second generation (1600 bar). The 115 and 130 hp engines came with a soot particle filter.
Throughout its career, the 1.9 dCi engine has experienced several variants, delivering power from 84 to 130 hp. Different versions use different equipment (including turbochargers). Over the years, the engine has been installed not only in a wide range of personal and commercial vehicles of the Renault model, but also of the third-generation Nissan Primera diesel engine, Volvo S40 / V40, Mitsubishi carisma , and Spacestar (as in the case of Volvo) and Suzuki Grand Vitara (1.9 DDiS 129 hp).
DCi diesels are very pleasant during everyday use - they are quiet, dynamic and consume very little fuel. They are also known for their high sensitivity to chip tuning.
Thanks to the Common rail system, the 1.9 dCi diesels have become more dynamic, economical and much quieter than their predecessor. Newer versions with minor improvements were gradually introduced. In 2001, in the 1.9 dCi engine with 120 hp, it debuted with a variable geometry turbine and common rail injection of the second generation (pressure up to 1600 bar). The debut of the most powerful 2005 hp engine was introduced in 130.
Changing the timing belt to 1.9 dCi engines is cheaper than 1.9 dTi. However, the 1.9 dCi engine can make life difficult in other ways, especially since most cars with this engine have very high mileage.
The turbine is the biggest problem of 1.9 dCi engines - their durability was initially very small. Turbine failure can lead not only to loss of power, but also to excessive oil consumption. Turbine failure occurs after only 60000 - 80000 km, and sometimes after only 30000 km. Problems with the turbine can lie in the oil supply pipe in the turbine, where sludge collects, leading to problems with lubrication of the turbine.
The durability of the 1.9 dCI engine fuel injection system should be viewed positively, but high mileage can take its toll on the elements (mainly injectors). Problems can be caused by heater failures, clogged EGR valves, and sensor failures that monitor engine operation.
Many specimens of the 1.9 dCI engine can withstand over 300000 km, without major problems. As always, much depends on luck and how it is used and how often the oil changes (reduce the oil change interval to 15000 km).
Overhaul of the 1.9 dCI turbine engine will be more expensive in the case of variable geometry turbine overhaul installed in some versions. There are a lot of problems with the injection system. It is important to note that the diesel system delivers 1.9 Bosch and is much more stable than the 1.5 dCi engines, which are mostly Delphi-mounted systems. The injection system has a similar amount of problems as the competition, and the durability of the injection system is affected by fuel quality.
With 1.9 dCI engines, high mileage is working and the injector needs to be replaced more often. The biggest problem, however, is that without the right instrument, sometimes the nozzles cannot be removed. In addition, the injector cannot be changed easily, each is pre-calibrated, and must be coded when replacing the ECU injector.
Sometimes there is also a serious problem with the crankshaft bearing system, after traveling 100000 km.
The problem with the bearings is for two reasons. The first is the lack of bearing construction, and the second is the intervals between oil change and the oil pump are too long. After 100000 km the oil pump must be replaced preventively. This avoids much more serious problems.
Fortunately, particulate filter problems are low with 1.9 dCi diesel.
Models with 1.9 dCi engines:
CONCLUSION
Renault The 1.9 dCi diesel engine is also used by Suzuki.
There are problematic 1.9 dCi engines, but there are engines with almost no problems. As usual, much depends on proper use - for your own good you need to shorten the service interval and replace key operating elements. The recommendation is improved engines introduced in 2005, including the most powerful version of the 130 hp.
First of all, Renault diesel has a very quiet operation and a little vibration, it is dynamic, it does not smoke. A 1.9 dCi car is very comfortable and not too expensive.
---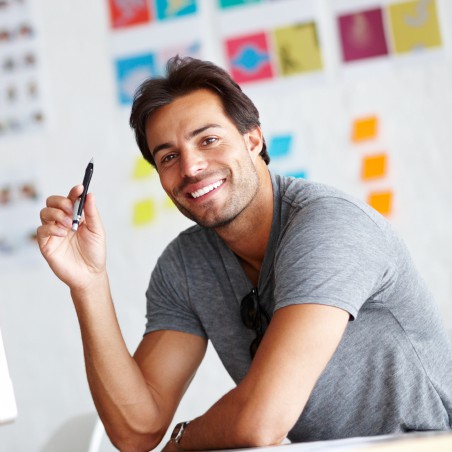 Hi there, I am Mladen and I am an auto enthusiast. I started this blog years ago to help like minded people share information about latest cars, car servicing ideas, used car info, exotic cars, and auto technology. You will find helpful articles and videos on a wide variety of cars - Audi, Mercedes, Toyota, Porsche, Volvo, BMW and much more. Ping us if you have anything cool to share on latest cars or on how to make older cars more efficient, or just want to say hi!