Porsche P1 - Model history
Although most enthusiasts of Porsche's beginnings date back to the mid-twentieth century, models like the "356" or series labeled "911" have many secrets in the past. One of them has recently become the focus of the automotive media on all the meridians, because it is a story that can serve as a good movie script with its content.
Nowadays, when it is only natural for a company sign to carry luxury SUVs such as "cayenne" or "makan", it is even more interesting to meet a model who will complete a biography of the Stuttgart models. It is a model P1, which after a whole century in the hidden garage in Austria became an exhibit of exclusive space within the Porsche Museum. But back to the beginning.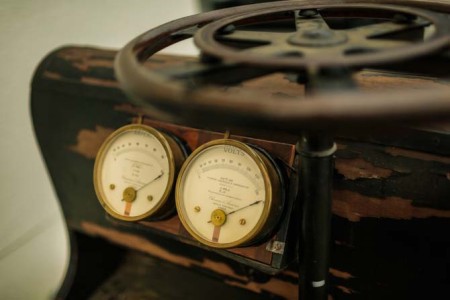 Back in 1898, the world was able to meet a car officially called the Egger-Lohner electric model C.2 Phaeton, but it was also known as the "P1" - the first work of Ferdinand Porsche. This electric car was developed by the ingenious Porsche in a period without significant engineering experience, working for the Austrian vehicle manufacturer and visionary Jacob Loner, who entrusted the prospective Porsche with one of his famous travels the task of creating an advanced electric drive. The motives were practical and convincing - the electric vehicle would be quieter and less polluting, which would appeal to the first car buyers in Europe.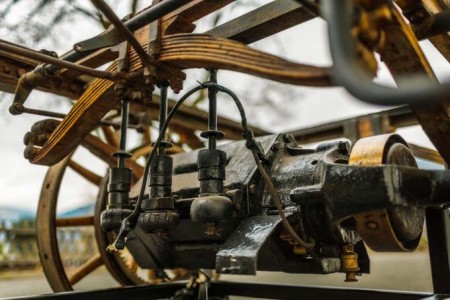 In terms of design, the Egger-Lohner C.2 Phaeton vehicle, or abbreviated "P1", is reminiscent of the then open carriages and has two rows of seats. Technologically, the "P1" was powered by a 130-pound heavy-duty electric motor that developed a modest 3 horsepower, and in short driving periods it could deliver 5 horsepower. The speed at which the car was moving was regulated by an unusual twelve-speed gearbox. Specifically, there were six gears for forward travel, two for reverse and four for braking.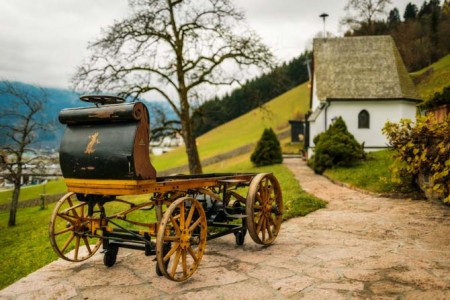 The top speed that the P1 was able to develop was 35 km / h, and interestingly, with one battery charge, the vehicle had autonomy of up to 80 km, which is impressive for the level of development and technology of the time. It is interesting that the P1 had a kind of racing pedigree, since Ferdinand personally drove it in 1899 in a rally involving the then electrically powered vehicles on the Berlin-Zehlendorf section. It turned out that the competition was very demanding because more than half of the participants failed to reach the finish due to complications caused by technical problems.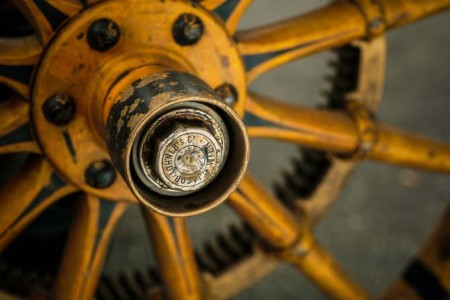 However, this did not stop Ferdinand from triumphing in his car, achieving as much as 18 minutes better than the runner-up. It would turn out to be only the first in a series of victories, the announcement of the success of a company whose sports cars marked the twentieth century.
Uros Popovic / TopSpeed
Retrieved from: topsped.telegraf.rs
---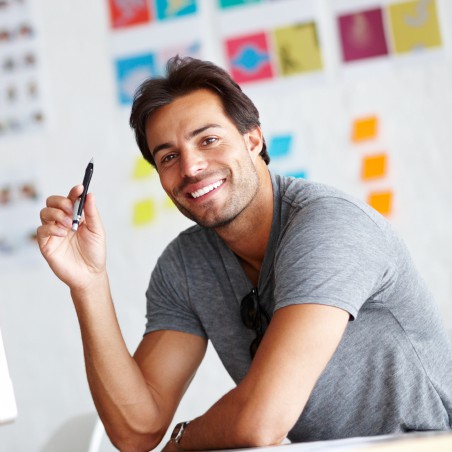 Hi there, I am Mladen and I am an auto enthusiast. I started this blog years ago to help like minded people share information about latest cars, car servicing ideas, used car info, exotic cars, and auto technology. You will find helpful articles and videos on a wide variety of cars - Audi, Mercedes, Toyota, Porsche, Volvo, BMW and much more. Ping us if you have anything cool to share on latest cars or on how to make older cars more efficient, or just want to say hi!