Peugeot 308 SW 1.6 HDI (2009, 168.019 km) - Used vehicle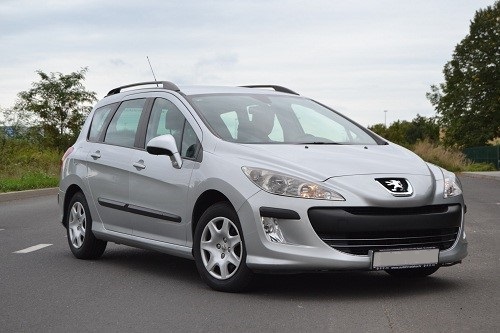 The Peugeot 308 replaced the 2007 at the end of 307, and was redesigned in early 2011. One of the most interesting versions is the test - station wagon with a 90 hp turbodiesel. It is good that this is a weaker version of the PSA-Ford engine with a volume of 1590 cc, because there have been big problems with the more powerful (109 hp) for a long time. It tends to accumulate oil deposits in the lower part of the engine and if the oil is changed to 15.000, and especially to 20.000 km, there are problems with lubrication.
The first is the turbocharger, because this assembly, which rotates faster than 200.000 rpm after starting the engine, is the first in the engine that needs the required oil pressure to lubricate the bearings (and then cool it), and the latter gets it. But the failure is just the beginning, because other lubricated circuits will also suffer due to weakened lubrication. This could be borne if the oil changed at 10.000 km and at 30.000 km it removed the crankcase and cleaned the sieve under the oil pump and, in particular, the sieve on the oil intake manifold for the turbocharger. But in the 90hp version, like the test, there were three times less problems.
We tested the 308 Peugeot 1.6 SW 2009 HDi, with 168.019 km, which has so far been owned by only one person. It is in good condition and has a properly completed service booklet. It is a copy driven by a business person driving as part of a lease, which included regular maintenance, and was eventually returned to the car dealership. That is not the rule in the used car market, and it is unlikely that such a functional and comfortable car, which goes well and consumes little, will be sold by someone while it is in good condition. It is more likely when approaching expensive repairs - turbocharger, injectors, floating flywheel, high pressure pump…
Therefore, a thorough inspection before purchase is necessary. The test model is in decent condition despite the high miles. It burns lightly, although it has a bit more vibration and a more intense and deeper sound than when it was new, but it works flawlessly. There is minimal blackening in the exhaust, and the engine, except for minimal on the crankcase, shows no signs of oil wear. For a French engine with so many kilometers - very good. The gearbox retained precision, although the already long stroke of the gear lever was slightly extended. The worn cuff of the gear lever shows a worse condition than it really is and is more of a visual than an actual minus.
The Peugeot 308 does not have a good reputation for reliability and is below the class average. This model, therefore, is not a reliability record, it is well known, but the experience of a dozen owners we surveyed does not fully confirm this.
Common problems:
• Sudden discharge of the battery (especially from 2008 and 2009)
• coolant temperature indicator error (until 2011)
• failure of the electronic engine control module (until 2011)
• failure on the electric sunroof (especially from 2010 and 2011)
• Headlight failure (until 2010)
• coil failure (until 2009)
• failure of the electric fuel pump (especially 2011)
The 1.6 HDI turbodiesel was completely reconstructed at the end of 2010, and many were surprised to get one camshaft instead of two and eight valves instead of 16. Less moving parts mean fewer potential failure points. A more efficient oil pump and expanded oil channels have also been installed. Now that engine, just like Ford's 1.6 TDCi (also fitted to Volvo and Mazda models) - for five! But let's go back to a specific example.
After the operation of the engine and the condition of the undercarriage and the steering mechanism, it feels like the car has traveled a lot. The steering wheel has no 'play', and the brake and transmission have a slightly longer stroke. The clutch does not catch immediately at the bottom and there are small jerks when turning on, which are signs of wear, but it can be expected that it will last another 30-40 thousand kilometers. The exhaust system is also not yet for change. The brakes brake evenly, a shade worse than the new model, but still good. Oil consumption is still minimal. In short, the car is OK, and better than it would be concluded after the kilometers traveled.
TECHNICAL CHARACTERISTICS
Engine: diesel, in-line, 4-cylinder, liquid-cooled, mounted transversely, two camshafts in the head (timing belt), four valves per cylinder, common-rail direct injection, variable geometry turbocharger, intercooler
Volume: 1560 cc
Bore x stroke: 85 x 88 mm
Power: 66 kW / 90 hp at 4000 rpm
Moment: 215 Nm at 1750 / min
Drive: on the front wheels
Transmission: manual are five degrees
Suspension: front independent, with transverse triangular shoulders, McPherson spring legs, stabilizer: back longitudinal shoulders and transverse torsion bar, stabilizer
Brakes: forward self-ventilating disks 283 mm, back full disks 249 mm, ABS + EBV
Tires: 205 / 55 R 16
Car body: compact class wagon, 5 doors, 5 seats
Dimensions: 450 × 181,5 × 155,5 cm
Wheelbase: 271 cm
Luggage compartment: 573 / 1736 l
Mass / payload: 1374/450 kg
Fuel tank: 60 l
Turn circle: 11,4m
Top speed: 174 km/h
0-100 km / h acceleration: 13,2 s
Consumption: city ​​6,0 / open 4,0 / combined 4,7 l / 100 km
Travel spend: 6,0 l / 100 km
Written by: dr. Željko Marušić
Source: autoportal.hr
---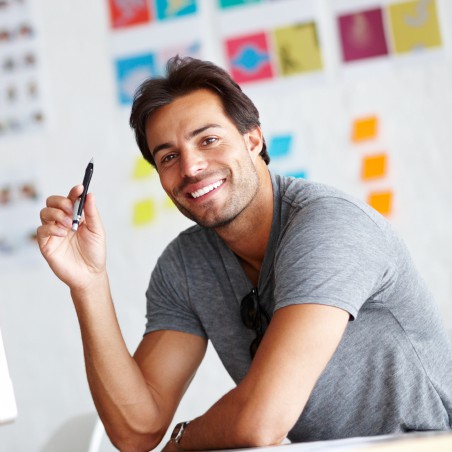 Hi there, I am Mladen and I am an auto enthusiast. I started this blog years ago to help like minded people share information about latest cars, car servicing ideas, used car info, exotic cars, and auto technology. You will find helpful articles and videos on a wide variety of cars - Audi, Mercedes, Toyota, Porsche, Volvo, BMW and much more. Ping us if you have anything cool to share on latest cars or on how to make older cars more efficient, or just want to say hi!