Peugeot 307 2001 - 2008 - USED, ENGINE, FAULTS
Peugeot The 307 maintains a great position in the market, thanks primarily to its layout and excellent cabin, and safety is at a solid level. He's a little taller and not even light, so don't expect athletic performance.
Repeating the success of the previous Peugeot 306 was no easy feat for Peugeot designers. The French manufacturer already had competition in the form of a Ford Focus as a well-stocked car with solid equipment. Yet the successor to the Peugeot 307 has proven that I am preparing it to fight the competition.
The Peugeot 307 C segment representative was introduced as a prototype of the Peugeot 307 PROMETHEE 2000, during the Mondial de l 'Automobile. Launched in 2001, the car replaced the Peugeot 306 after seven years of production.
The Peugeot 307 was as follows (after 206 i 607) a car, which continued the fresh line of the French manufacturer. It is distinguished by its height, sloping headlights and discreet fridge grille with a small logo.
Peugeot 307 offers 4 body types: 3 - and 5 - door hatchback, coupe and dual - door convertible, a spacious station wagon called Break or SW (second term only for cars with silver roof rails and huge panoramic roof). Production of the four-door Peugeot 307 variant was launched in China, and from May 2006 to November 2010, the car was also manufactured in Argentina.
The vehicle was sold in Europe, Australia, New Zealand, Asia, Mexico and Brazil until 2008. The car was on the Chinese market and in some South American countries it was offered until 2011.
Due to its dimensions, the Peugeot 307 is sometimes considered to be monovolumen in the body of a van. Peugeot has created the SW version, which is based on the station wagon Break. In addition to the above differences, the cars are equipped with a third row of seats that can accommodate two additional passengers.
The Peugeot 307 has a trunk of 341 liters, and with the rear seats folded down to 1328 liters, definitely better values ​​are present in the case of the Break version: 503 liters 1805 liters for two people.
In 2005, the Peugeot 307 was rebuilt, the headlights, hood, fenders changed and the front grille was removed…
The standard equipment package for the Peugeot 307 includes items such as ABS, anti-skid control, four airbags, power steering, electronic windows and air conditioning manual. The richer versions had leather upholstery, an upgraded audio system, electric seat heating and a glass roof.
The Peugeot 307 was introduced in 2001, replacing the worn out Peugeot 306 model after seven years of production, which proves winning the prestigious title of "Car of the Year 2002".
COMFORT - Peugeot 307
One of the nicer cars in its class, the Peugeot 307 successfully broke all ties with the previous model and gained the sympathy of a predominantly younger audience. Outside, attractive lines with beautifully shaped light groups, slightly higher than other competitors, with a characteristic lioness in the middle of the front bezel.
Inside plenty of seats, unless you're extra tall, the position behind the wheel is easy to find, the seats offer good support in curves, though this tall Frenchman leans a lot in sharper maneuvers. The command panel is well designed, everything is where you would expect it to be.
On the back bench, a tribute to the beautiful design is paid for by those slightly higher, because there is not much headroom. The trunk is of decent size with the possibility of folding the rear seats, when a fairly flat loading surface is obtained. Here too, the aesthetics did their thing, so the opening for inserting things is quite small and the loading threshold is quite high.
The Peugeot 307 is easy to drive, parking is easy and visibility is great with large glass surfaces.
The board is ergonomically positioned, simple and clear. All controls are modern, everything is at your fingertips. Cruise control, automatic rain sensor - wipers and automatic headlamps are standard equipment and work well allowing you to concentrate on driving.
The wide-open, low-threshold trunk of the Peugeot 307 makes it easy to insert bulky items. The trunk is large and almost square, offering 341 liters of cargo space with space for five passengers. The rear seats with overlapping 60:40 rear seats and when the rear seats are lowered can accommodate 790 liters.
The Peugeot 307 is sleek and tall, with the wheelbase the largest in the compact class. The Peugeot 307 3-door version is less practical than the 5-door model. So the interior is very spacious. The interior is finished in high quality, weather resistant. The passengers are sitting high, which improves the impression of space, but you have to get used to the dimensions of the car, as you can easily attach the obstacle to the front bumper.
All models have six pillows including front and rear air curtains. The four stars on the Euro NCAP crash test are solid but not the best in class.
The suspension does its job brilliantly and shows efficiency on all types of road surfaces. 307 therefore there are no surprises. It even offers quality braking, regardless of conditions.
Corrosion protection is satisfactory, with rust only erupting in non-professional body repair.
ENGINE - Peugeot 307
The Peugeot 307 had 9 engines over seven years of production.
Peugeot 307 entered the market with three petrol engines (1.4 75 hp, 1.6 109 hp, 2.0 136 hp) and three diesel power units (1.4 HDi 68 bhp, 90 bhp 2.0 HDi, 2.0 HDi 107 hp). In 2003, the more powerful 1.4 petrol (88 bhp) and turbo diesel appeared 2.0 HDi 136 hp. Two years later, it debuted a two-liter power petrol (177hp) and a 1.6 HDi turbo diesel engine in two power variants (90hp or 109hp). Gasoline engines usually run flawlessly and are considered cost effective. Considering the cost-to-performance ratio, the most profitable are the 109hp 1.6 or 136hp. Turbo diesels have a good reputation, though some elements do break down over time. Someone likes the 2.0 HDi, is more dynamic and is cheaper to service than the 1.4 HDi and 1.6 HDi engines. Others like the 1.6 HDi (90 bhp to 110 bhp) low-power engine. Provides the best ratio of price, performance and economy over 2.0 HDi (90 bhp or 136 bhp), lower registration price.
Three gasoline units in the Peugeot 307 range. Basic petrol 1.4 engine with 75hp and 90hp. The smallest of the 1.4L should be avoided since the 307 is still a big car, and the engine doesn't have enough power for any kind of normal ride, except maybe around town. Its disadvantage is a plastic suction branch, a defective engine, if LPG is planned. With the auto gas it works better 1.4 90 hp, which appeared in 2004, on offer.
The 1.6hp 110L is the better choice, though users complain about high fuel consumption.
It tops the two-liter with 138bhp or 177bhp, for those with sporting ambitions and a deeper pocket as it consumes, according to factory data, just over 7 liters on average. However, it can pull up to 15 liters in the city with a pedal to the floor.
Gasoline engines had a recurring problem of frequent bobbin failure.
Diesels do not stand out from the competition, but they can also create some problems.
The well-known and appreciated Peugeot 307 diesel engines achieve great mileage, characterized by low fuel consumption, however, they are sensitive to diesel quality. Repairing modern direct injection engines and high pressure systems is complex and very expensive.
With 2.0 liter HDi, the problem can be floating flywheel and FAP particulate filter.
The biggest draw of the 1,6-liter HDi engine is the turbocharger.
The 1.4 HDi engine (68bhp) and the 1.6 HDi (110bhp) consume less fuel and work culturally, but in the event of a failure, the cost of service will be much higher than that of the 2.0 HDi engine.
It is important to note that turbocharger failure does not occur as a result of driver negligence, the reason being an inefficient turbine lubrication system. In addition, the failure of the flowmeter can always occur with diesel. Among the possible faulty components in the HDi engines is the aforementioned fuel pressure regulator, meaning the failure of this component causes a loss of power and an "antipolusion faul" message on the instrument panel display.
Unfortunately, FAP diesel particulate filters also deserve a negative rating - compared to other diesels with this Peugeot 307 solution is not too problematic.
Note, some of the newer Peugeot 307 specimens may have a particulate filter. If possible to maneuver it is better to choose a car without a particulate filter.
2006. Peugeot (together with Citroen C4 and Hybrid HDi) introduced a hybrid variant of a Peugeot 307 diesel engine backed by an electric motor, which made it possible to achieve a good result in an average fuel economy of 3,5 liters of diesel per 100 km. Unfortunately, the car did not go into mass production.
The Peugeot 307 transmits power to the front wheels via a 5 or 6 speed manual transmission or 4 or 5 automatic.
The Peugeot 307 has a simple suspension, consisting of a MacPherson front and a torsion rear.
The vehicle has a sophisticated suspension system, which suppresses rough roads well while operating quietly. Also, steering and braking are commendable.
Peugeot 307 - Model history:
2001 Peugeot 307 premiere, 3-door and 5-door hatchback, 1.4 petrol engine (75 hp), 1.6 (109 hp), 2.0 (136 hp), 1.4 HDi (68 hp), 2.0 HDi (90 hp), 2.0 HDi ( 107 hp).
3.2002. Caravan version 307 SW introduced.
2003 1.4 petrol engine (88 hp), 2.0 HDi Turbo diesel (136 hp) and CC (Coupe Cabrio).
2004. 1,6 HDi 109 hp engine introduced.
2005. Restailing and 2.0 gasoline engine (177 bhp) and 1.6 HDi (90 or 110 bhp), xenon options and ESP.
2007 Model 308 successor premiere.
FAULTS - Peugeot 307
Unfortunately, the Peugeot 307 is not as reliable as you would expect. Although nothing significant will break down, numerous complaints of minor failures have been reported. Since 2005, the electronic system (until then much criticized) has been upgraded. Most problems are caused by models from the first months of production, in the following years, some defects have been eliminated. When buying used 307s, take a good look at the service booklet. It should be kept in mind that since 2002 Peugeot has called the owners of the Peugeot 307 for service, as it has detected over 15 different problems with the ignition system, seat belts and even fuel leaks.
Peugeot 307 gasoline engines. On models manufactured until July 2005, idling is sometimes restless, jerking at acceleration. Remedy: reprogram the engine control unit.
On the first Peugeot 307 1.4 petrols it is possible to loosen the cylinder head gasket.
Oil Consumption - In some Peugeot 307 1.6 gasoline engines very close to the manufacturer's standards, cars can burn up to 0,5 liters of engine oil per 1000 km - or 5 liters per 10000 km.
Peugeot 307 1.6 16V 100 hp gasoline, problem with bobbins, recommendation cleaning nozzles most often at 40000 km, when the spark plugs are usually replaced.
2.0 petrol engine 137 HP. On the Peugeot 307, manufactured between October 2002 and April 2004, it can put the engine into safety mode (limiting speed to about 120 km / h) and start a light that indicates engine failure. Caused by guilt in engine management software. Gas problem. In July 2004, reprogramming the ECU, if necessary, replacing the throttle body.
1.4 HDi engine. Peugeot 307 manufactured until September 2003, poor retainer for EGR valve. In extreme cases they cause a short circuit and a fire. Revocation November 2003 EGR valve holder replaced.
1.4 HDi engine. The Peugeot 307, produced until September 2002, plays the camshaft. Revocation in July 2003 installation of additional ring on camshaft.
1.4 HDi diesel engine. The Peugeot 307 produced by the end of 2003 is having a difficult cold start to the engine, which is mainly due to the appearance of air in the fuel system or injectors or high-pressure pumps. The fault was solved by a valve in the fuel return
1.4 HDi engine. The Peugeot 307, produced by early 2003, is heavy on ignition, especially when hot outside. The problem was solved by reprogramming the engine computer.
1.4 HDi engine. Peugeot 307 manufactured until June 2002, risk of high pressure in the fuel system. It can cause diesel leakage and engine shutdown. This anomaly usually occurs at the start of the car's exploitation (less than 20 km).
1.6 HDi 110hp diesel engine. The Peugeot 307, produced by mid-2005, has a startup problem due to the uncoordinated functioning of the engine computer and the accelerator pedal. The problem was solved by reprogramming the computer engine.
EGR valve. The Peugeot 307, equipped with 1.6 HDi engines and manufactured between January 2006 and July 2007, in which the electronic EGR valve control is programmed with an alarm of too sensitive a threshold, causes the engine to malfunction and can sometimes prevent the car from starting. Revocation January, 2008 Download new software with improved sensitivity.
1.6 HDi 110 engine. 307 manufactured by December 2004, risk of damage to the return hose on the diesel injection system, risk of diesel leakage. Revocation in April 2005 hose replacement.
1,6 HDi diesel engines often have problems with the plastic wand to check the oil level.
Peugeot 307: Turbocharger damage in 1.6 HDi
Lubrication is a key issue in the turbocharger rotor, turning several times faster than the crankshaft. Surprisingly, the Peugeot 1.6 Hdi uses a thin tube to supply oil to the turbocharger, the oil has to go through a rounded tube upwards. A clogged tube will damage the turbocharger in no time, and overhaul will be inefficient without replacing this tube.
2.0 HDi 136 engine. Peugeot 307 manufactured until August 2004, a possible problem with the EGR valve affects the proper operation of the engine, and can sometimes prevent the car from starting.
2.0 HDi 90hp diesel engine. For models manufactured by the end of 2001, engine malfunction while driving (knocking, low acceleration at low rpm). The problem was solved by reprogramming the ECU engine.
2.0 HDi 90hp and 110hp engines. The Peugeot 307, produced by June 2001, can cause diesel to leak. Caused by friction of fuel hose against air hose. The fuel hose may end up bulging. Revocation in February 2002 bowel movement.
2.0 HDi 110hp diesel engine. In a small number of cases, oil leaks on the main shaft.
Transmission. 2.0 HDi 110 hp oil leak on main shaft. It affects a small number of cars.
Problems with steering wheel power steering.
Peugeot 307: FAP particulate filter
The FAP particulate filter is not present with the 2.0i HDi diesel engine starting production and 1.6 HDi 90hp. Other diesels have a particulate filter, which requires a special liquid Eolis supplement. The fuel tank is located on the fuel tank and has a capacity of 3,5 l. Important notes: Do not mix different types of Eolis fluid, in some cars there is a fluid level sensor in the tank. It has to be said that compared to other cars in the Peugeot FAP is not too problematic and most importantly, it is cheap to replace.
'unblock diesel filter' message
Problem: On a Peugeot 307 with a diesel engine, the usual "unblock diesel filter" message is that they appear on the screen. This problem is caused by the accumulation of unwanted particles on the FAP particulate filter, because the vehicle does not drive at a high enough speed to burn these particles. If you mainly use your car in the city, then this may be a problem for you.
Solution: You will need to take the car on the highway and drive it at high speed for about 2500 rpm for at least 15 minutes to allow the filter to warm up enough to burn unwanted particles. This should solve the problem.
Some HDi engines suddenly lose power, and the display shows the message "antypolusion foul". After a few minutes (or several hours) you can start the car and it works flawlessly. However, the problem remains, the engine error lamp illuminates. It should be a fuel pressure regulator.
Some Peugeot 307s also have fuel spills when refueling, and the faulty tank valve is to blame for this.
307 produced by mid-2002, there was a vibration at speeds of 80-140 km / h, and especially vehicles with 17-inch wheels. To solve this problem, you need to balance the wheels and center the trap.
Front shock absorbers. On models manufactured between 2002 and 2005, there is sometimes a leak on the shock absorbers of 40 km.
Suspension is very delicate, so if you notice any crunching creaks when shopping, give up because repairs are not cheap.
Vertical stabilizers are most commonly injured on the front ladder.
Complete series Peugeot 307, manufactured between February 26 and March 16, 2001. They were called for subsequent control of the front wheel bearings because they were wearing out too fast. One or both bearings were replaced as needed.
Brakes. Peugeot 307 manufactured between April 27 and May 10, 2005, the brake hose was not correctly positioned back on the right. The risk of premature wear and tear, thus leakage, therefore diminishes the brake assist. Revocation January 2006 control and replace hose if necessary.
There have also been problems with the ESP system that can sometimes be activated unnecessarily.
Intermittent external door handles.
Peugeot 307 before restyling, the side groove is larger on the front wings than on the rest of the body.
Door handles. On models manufactured until July 2001, they may be stuck in a raised position.
The Peugeot 307 produced between mid-2001 and mid-2002 may be a tail light leak, caused by poorly fitted gaskets.
Backdoor. On a Peugeot 307 manufactured until July 2001, five-door lock dysfunction, and interferes with or prevents it from closing, try adjusting.
The sunroof. On models manufactured until July 2001, it sometimes closes poorly, creating wind noise, easily adjusting the guides.
Side moldings. On Peugeot 307s manufactured until May 2002, they are poorly fixed and detachable.
Rear bumper. On models manufactured until July 2001, poorly fixed. Repaired vehicles, two screws added.
Peugeot 307 fire hazard
The 307 became known, among others, for a faulty batch of cars susceptible to fire caused by a short circuit of an electrical installation on an ABS pump. Error fixed for free.
Front seats (3 doors). On models manufactured until September 2001, the seat tilt handle provides resistance to handling.
Radio control. On models manufactured until November 2001, satellite radio buttons are sometimes inefficient.
On models manufactured until March 2002, sometimes an incorrect indication of the oil level.
Migavci. On models manufactured between May 2001 and June 2003, the internal electronics malfunction of the blinker lever.
Radio. Originally, average admission. Three improvements were made at the plant: February 2002, March 2003 and a restyling from July 2005.
Automatic time wipers (optional). On models manufactured between June 16 and 26, 2003, there is a risk of rain sensor wiping, which includes oddly timed wipers.
Starting. On models manufactured between March and November 2005, it cannot start the engine. Caused by a BSI program defect. BSI reprogramming solution.
Water can penetrate the fuse box. This leads to various types of disorders.
Alternator. On gasoline versions 1.4 and 1.6 produced between September and October 2002, the risk of damage to the alternator wire by excessive catalyst heat. Installation of heat shield.
Models from the start of production often catch fire, the source is an unreliable power steering.
Peugeot 307: damage to BSI computer
The central comfort module of BSI (Intelligence Intelligence Boite) is not too reliable. The most common cause of BSI damage is water dripping through the hole on the left side of the car. Often the problem gets worse after replacement - it creates a micro leak, and that is enough to damage the electronics. Sometimes it helps to dry the computer.
For caravans, they want to discount the five-door shock absorbers.
CONCLUSION
Like its predecessor, the Peugeot 307 is a popular car for buyers. HDi diesel is a recommendation. Do not take models with weaker equipment, as they are more difficult to sell.
Buying a Peugeot 307 is a kind of compromise. An affordable and comfortable car is obtained, but one has to count on the fact that at some point a workshop has to be visited. To eliminate minor problems, it does not have to cost a lot. A condition for low cost is to buy a specimen in good condition, which will not require large financial expenditures for the injection system, a flywheel…
---
Peugeot 307 price - used offers
---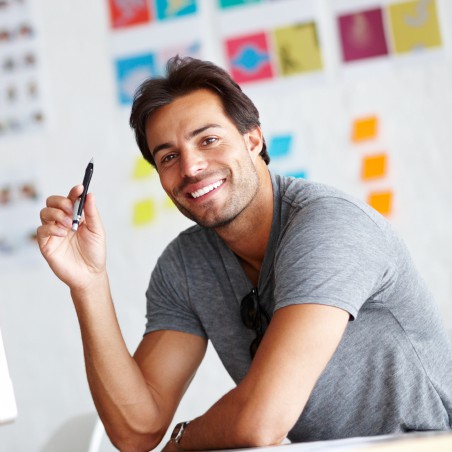 Hi there, I am Mladen and I am an auto enthusiast. I started this blog years ago to help like minded people share information about latest cars, car servicing ideas, used car info, exotic cars, and auto technology. You will find helpful articles and videos on a wide variety of cars - Audi, Mercedes, Toyota, Porsche, Volvo, BMW and much more. Ping us if you have anything cool to share on latest cars or on how to make older cars more efficient, or just want to say hi!