Peugeot 3008 (from 2008 -) - Used vehicle, experience
The year of production:

2008. -
Height:

1,639 mm

Wheelbase:

2,613 mm
Benefits
Comfortable in driving
Spacious, especially in the back seat
Cleverly designed tailgate
Impressive HDi Diesel Engines
Mane
Models with VTi engines have a poor five-speed transmission
Poor back visibility
Comfortable, but not for a slightly faster sporting ride
Models at the start of the sale had problems with the front wiper motor
The glove box is very small
In hybrids, the trunk is less lit due to the placement of electric motors
Peugeot 3008 experiences
Since 2009, Peugeot has begun producing the 3008 as a competition Ford C-Max and Toyota Avensis. The model is made as a family mini van-crossover and is enlarged by 308 as is the Golf Plus code VW-a. With the double-leaf tailgate that opens up and down, the boot space is very large and offers 512 liters of volume, which increases to 1241 liters with the rear seats lowered.
There are 2 petrol, 120 and 156 hp and 4 diesel engines developing from 112-136 hp. Instead of all-wheel drive, the Peugeot 3008 has a system called Grip Control which is extremely useful when driving on snow and when driving on macadam. The Peugeot 3008 Hybrid model has been available since 2010 and uses a 170HP diesel engine, which is further assisted by a 30HP electric motor and in combination consumes only 3,6 liters per 100 km. On the first facelift, attention was paid primarily to the engines, so everyone consumes 8% less fuel.
Due to the high roof in the interior, there is more than enough room, and this is especially emphasized on the rear bench, which offers plenty of space for the heads of passengers and their feet. Due to the width of the car, the rear bench can comfortably accommodate 3 adults.
Standard equipment consists of air conditioning, electric windshields, CD radios, ESP and 6 airbags.
With standard equipment, Peugeot offers plenty of equipment packages, so it is easy to combine the one that suits you best.
In 2009, Peugeot 3008 models were recalled due to wiper motor problems.
The ride in the Peugeot 3008 is comfortable and the car absorbs bumps well on the road, but this model is not for those who want a little better sportiness in the car. The downside of this model is the visibility at the rear, so parking can be difficult.
Retrieved from: https: auto-mane.com
Diesel versions with 1.6 and 2.0 HDi engines with 110 and 150 horsepower, respectively, predominate, and hybrid editions with diesel and electric engines are not uncommon, while the petrol 1.6 (120 hp or turbo with 150 hp) is a rare occurrence. In late 2010, the diesel 1.6 was upgraded to the e-HDi version (112 hp), and in 2012 the evolution of the same engine with more horsepower (115) and lower consumption was introduced. In the same year, a redesigned edition arrived on the market with new lights and LED lamps for daily use, a richer equipped and improved hybrid drive.
Before purchasing a Peugeot 3008 imported from Western Europe, all checks must be made. The fact that numerous models wait for the moment when the number of miles traveled exceeds 400.000 means that the engines and other assemblies in the Peugeot 3008 are very durable and long lasting.
Nevertheless, before buying a used Peugeot 3008 you need to make sure that the elements are correct. Above all, we mean the correctness and functionality of standard cabin elements.
Specifically, specimen owners reported problems with sensitive seat adjustment levers, loosened rear windows, jammed rear seat belt release mechanism, and electromechanical parking brake. So, when shopping, make sure all the plastic elements and handles that drivers and passengers come in contact with are correct. However, the electromechanical brake button seems to be the biggest problem.
A good deal of the Peugeot 3008 sold - even with the smallest diesel engine, came with a robotic ECG manual transmission. The idea is that this gearbox functions like a classic automatic transmission, but the concept is only an electronically controlled manual transmission. Specifically, a set of actuators (more or less a set of electric motors with one-way attachment) does all the things that a driver would do manually by changing gears. Owners and services have noticed several issues. First of all, at certain moments, the gearbox does not select the required speed quickly enough. This can be a problem when overtaking or needing rapid acceleration when the ECG does not shift to a lower speed. Individuals, on the other hand, also reported problems with a long period before switching to higher gear. Sometimes a manual gearshift can solve the problem, but not always.
This behavior of the gearbox has the greatest influence on the wear of the blade, but also of the basic bearings on the shafts of the gearbox. Peugeot has repeatedly issued special software upgrades over the years that partially solved some problems, but it is best to avoid the ECG gearboxes (characteristic of 1.6 HDi engines) completely. An alternative might be a model with a two-liter HDi that was available with a far more durable automatic transmission. If you have fallen in love with such a specimen, a test drive is a must.
Authorized service said that it is possible to completely correct the problems with the ECG transmission. In most cases, these are problems with the hydro block. In this unit, which is responsible for the smooth flow of oil in the gearbox, among others, it is necessary to replace the solenoids, which are also responsible for moving the valve. Some unauthorized services even offer the ability to repair the hydro block by cleaning it and replacing solenoids and valves, but practice has shown that it is usually a short-term solution. Therefore, if you notice that there are problems with the ECG gearbox, be prepared to replace the hydraulic unit and replace the oil in the transmission.
The Peugeot 3008 is a complex car. It is full of accessories taken from the compact, and some of this equipment develops several problems over time. Although most of the service issues were with fuel sensors and tire pressure sensors, the owners of the Peugeot 3008 in Western Europe still found a few shortcomings. First of all, there are drawbacks to models with luxury equipment packages. The biggest flaws appear to have been found on a navigation device whose software was not actually satisfactorily programmed. It was not possible to choose the route accurately, and the so-called "infotainment" system itself was quite unusable. Voice commands have not gotten better after numerous software upgrades. In addition, when buying used car parts, it is important to make sure that the electronic cabin equipment is in order.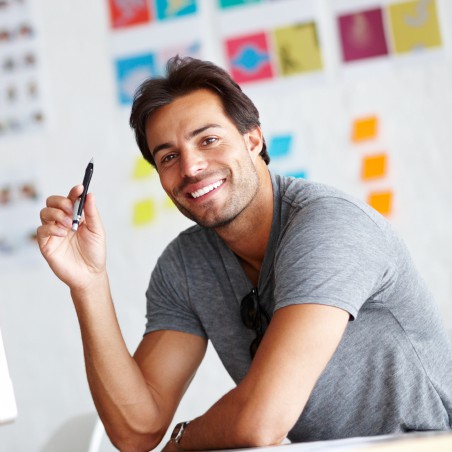 Hi there, I am Mladen and I am an auto enthusiast. I started this blog years ago to help like minded people share information about latest cars, car servicing ideas, used car info, exotic cars, and auto technology. You will find helpful articles and videos on a wide variety of cars - Audi, Mercedes, Toyota, Porsche, Volvo, BMW and much more. Ping us if you have anything cool to share on latest cars or on how to make older cars more efficient, or just want to say hi!