Peugeot 207 2006-2012 - used, experience, engines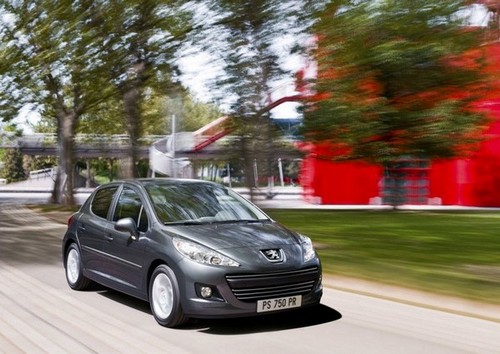 Peugeot The 207 was replaced by the legendary 206 and although it did not achieve such great success its predecessor, it certainly did not lose its position in the market. However, fans of the popular 206 did not have to despair, as the facelift (206 +) remained in the carmaker's offer, in addition to the Peugeot 207, and was a cheaper alternative. However, compared to its predecessor, the Peugeot 207 has grown significantly and become more robust, resulting in more generous internal offerings and better security. On the other hand, a delight in the still attractive design, a diverse selection of engines, not the least reasonably priced. Vehicle reliability is at a pretty good level, though some of the engines aren't among the best.
The Model 207 was presented at the 2006 Geneva Motor Show. At the Euro NCAP crash test, the Peugeot 207 passed as a 2006 five-star hatchback for crash protection.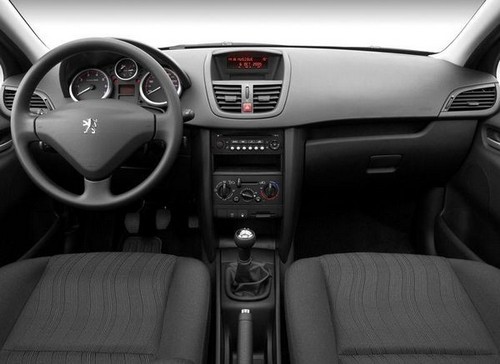 The boot capacity is 267 liters, growing to a solid 923 liters when the rear seats fold down. The fifth door opens high enough (over 190 cm), the suitcase has the correct shape and is easily accessible. Disadvantages include higher loading edge. Of course, the station wagon offers up to 337 liters and up to 1258 liters by lowering the rear seats. The straight bottom after folding the seat is also advantageous, and the loading edge is also pleasantly low above ground (only 540 mm). In the case of convertibles, the roof is folded in the boot, so that the volume of the boot depends on the position of the roof.
Peugeot 207 experience - engine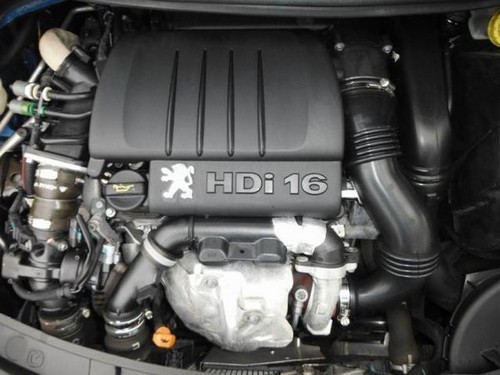 Peugeot 207 1.4
The basis of the gasoline offering is the 1.4-liter TU engine, which also powered the previous 206 and more PSAs. He prefers calmer drivers. If at the turn of the millennium it belonged to a relatively fast aggregate for the 206-cu, in the heavier 207's the driving dynamics are noticeably weaker. In addition, the dynamics are down due to Euro IV exhaust emission standards. In normal driving, the engine has an acceptable consumption of about 7 liters and solid reliability. There are occasional problems with the fuel system, which is manifested by the shutdown of the engine and the ignition of the engine failure light or a minor leakage of oil and coolant.
The more dynamic engine is the 1.4 16V ET3 with 65 kW at 5250 rpm and 133 Nm at 3250 rpm. The engine was upgraded in 2008 with variable valve timing (VVT) to provide 118 Nm (90% of maximum) at 1800 rpm. In addition, the engine is not too devouring, and in normal driving consumption is about 6,5 liters. The 1.6-liter petrol has been available for fast driving since 2008. The engine has an output of 80 kW at 5800 rpm and a torque of 147 Nm at 4000 rpm. If driven smartly, it will enjoy about 7 liters. Years of operation have shown solid reliability and durability of the engine.
Peugeot 207 1.4 VTi
An interesting motorization is the modern 1.4 VTi created in collaboration with BMW. The 1.4 VTi EP3 (8FS) engine has variable intake and exhaust valve opening times, reaching a maximum power of 70 kW at 6000 rpm and 136 Nm of torque at 4000 rpm. Up to about 2500 rpm, the engine is quite lethargic, but gradually revives and over 4.000 rpm gives a fast ride, almost up to 7000 rpm. With a little effort consumption can be maintained at about 6-6,5 liters of gasoline.
Peugeot 207 1.6 VTi
Further cooperation with BMW led to further motorization, namely 1.6 VTi 120 and 1.6 THP 150 engines. The 1.6 liter VTi engine delivers 88 kW at 6000 rpm and 160 Nm at 4250 rpm. However, 90% of maximum torque is available in the range of 2500 to 5750 rpm. The engine is refined, gives the vehicle a solid dynamic, is easy to choose and has an average consumption of 6,5 liters.
Peugeot 207 1.6 THP
The 1.6 THP turbo engine does not contain a variable valve stroke, but is equipped with direct fuel injection, which allows a relatively high compression ratio of 10,5: 1. There is also a turbocharger with water cooling and its pressure is electronically limited to 0,8 bar. This turbocharger makes better use of pulsations in the exhaust gases, because the exhaust gas from the first and fourth cylinders is discharged into the turbine separately from the second and third exhaust pipes. The turbo cooling circuit is supplemented by an electric pump, which runs for some time even after the engine is switched off, thus cooling and protecting the turbocharger. The maximum power of the THP engine is 110 kW (115 kW after modernization) at 5800 rpm. Torque reaches up to 240 Nm at 1400 to 4000 rpm, but 156 Nm is already available at 1000 rpm.
Therefore, both engines may seem like a good choice in terms of driveability, unfortunately, the name spoils the problematic reliability.
Peugeot 207 1.4 HDi
The diesel range is based on the four-cylinder 1.4 HDi with max. with a power of 50 kW and a torque of 160 Nm. The engine contains an aluminum alloy block and cylinder head. Driving dynamics satisfy calmer drivers who prefer more economical driving. Consumption is about 4,5 liters in normal driving. More fuel (also noise) is required by the engine when driving on the highway, where shorter gears are adversely affected, which means that at around 130 km / h, it spins around 3000 rpm at fifth speed. With regular service, it gives solid reliability. In the case of shorter runs, relatively quick warm-up of the engine to operating temperature (thanks to its aluminum construction), which favors faster warm-ups in the winter months. For good reliability, it is important to replace engine oil after 15 thousand. and reduce the divorce interval by 240 thousand. km to 160 thousand.
A very good alternative in terms of driving and consumption are both 1.6 HDi engines. This unit is based on the smaller 1.4 HDi. The engines have an aluminum block and a cylinder head that includes 16 valves. Less than 66 kW at 4000 rpm and 215 Nm at 1750 rpm. More powerful 80 kW at 4000 rpm and 240 (260) Nm at 1750 rpm. The weaker version includes a turbocharger with fixed wing geometry, more powerful with variable geometry and overboost function, increasing the charge pressure of the turbocharger and 20 Nm of torque. To meet the Euro IV exhaust emission standard, the more powerful version (80 kW) is equipped with a FAP particulate filter. Especially the more powerful version features a very smooth drag from low speed and allows for fast driving. The handicap of a weaker engine compared to the more powerful version is generally felt when overtaking or accelerating at higher speeds. Consumption is on average about 5 liters of diesel.
At first glance, it is an interesting engine that, however, can cause problems even at low mileage. Oil leaks through the valve cover gasket, which is usually resolved by re-sealing. In the case of many kilometers (often up to 100.000), various mechanical disturbances can already occur in a much larger amount. The main reason for these problems is the early degradation of engine oil by diesel.
There is also a poorly shaped oil pan, in which the drain screw is located above the bottom of the tub. In practice, such a solution allows the dirt to remain in the crankcase, even when the oil changes. Thus, the new oil is quickly soiled with dirt and adversely affects the life of the various engine parts. The turbocharger usually strikes first. The sieve between the lubrication duct and the pipe does not allow sufficient lubrication of the turbocharger bearings. They overheat and thus accumulate additional soot deposits, greatly shortening their life. In order to remedy this problem, it is recommended to periodically clean or possibly replace parts (pipes, sieves, hoses).
Dirty engine oil also affects other parts of the engine, so that clogged hydraulic valve lifters, crankshaft bearings or progressively reduced compression can also occur. Other breakdowns that can occur at higher mileage include a faulty EGR valve, excessively worn injectors - poor start or noisier and uneven engine operation, and there are often various oil leaks or problems with the vacuum circuit that controls the EGR valve, throttle valve and turbine.
With higher mileage, excessively worn floating flywheel also occurs, reflected by the creaking, excessive idle vibration, also jerking when moving, or increased noise when accelerating from a lower speed.
During 2010 (depending on the market - some until the beginning of 2011), new 1.6 HDi 8V engines in versions of 68 kW (230 Nm) and 82 kW (270 Nm) appeared on offer under the hood. The engine has been significantly redesigned, which has had a positive effect on significantly improving reliability. Engine performance parameters have been improved, but in practice, older 16-valve versions are somewhat more active at lower speeds, while newer 8-valve versions are more lively in the mid-range. Consumption is more affordable than in the 16-valve version.
Similar to the older 16V, in the case of the 8V version, the lower power versions (68 kW) are without floating flywheel and include a simpler turbine without variable blades geometry. In practice, they are cheaper in the long run for possible repairs. In the case of the most powerful eight-valve 1.6 HDi (82 kV) version, it is appropriate to mention a few words about the injection system in terms of durability and reliability. Unlike the lower versions, piezoelectric injectors (weaker with solenoid) are used in the strongest version, are very sensitive to fuel quality, and overall life and reliability are significantly worse than in the lower versions. In practice, there were instances where the injectors had already gone in a new vehicle with several thousand miles and had to be replaced. Mostly their lifespan is between 150-200 000 km and after that they require replacement.
The gearboxes were originally a five-speed manual and a four-speed automatic for the 1.4 16V engine, but rarely, moreover, it is quite slow and lags in dynamics and also boosts fuel consumption by about 10-15%. Five-speed manual transmissions are pretty reliable. New six-speed gearboxes reserved for more powerful models have made significant improvements. With the arrival of the upgraded 1.6 HDi, a new six-speed automatic transmission has also emerged. Very rarely are vehicles with robotic gearboxes (1.4 VTi, later 1.6 HDi 68 kW). However, their operational characteristics negate several disadvantages. It is possible to mention less comfort of gear shifting, faster clutch wear, occasional service interventions. recalibration and overall poor reliability that comes to light, especially in the case of more used cars.
Peugeot 207 model history

2006: Model 207 debuts in 3d and 5d versions, gasoline 1.4 (73 hp), 1.4 (88 hp), 1.6 (109 hp), 1.6 turbo (150 hp), turbodiesel 1.6 HDI (109 hp)
2007: 1.6 VTi petrol engine (120 hp), 1.4 VTi (95 hp), turbodiesel 1.6 HDI (90 hp), version 207 SW (station wagon), sports version 207 RC with 1.6 Turbo engine (175 hp), 207 CC convertible
2009: 1.6 THP petrol engine (150 HP), model upgrades (rear LED lights in all versions)
2010: petrol engine 1.6 THP (156 HP), turbodiesel 1.4 HDI (68 HP)
2011: turbodiesel 1.6 HDI (92 HP)
2012: successor - model Peugeot 208
Peugeot 207 problems and failures
In terms of reliability, the small Peugeot does not work badly, especially compared to some models from the family from the transition to the new millennium (Peugeot 307, 607 and so on). However, bugs were found, especially regarding some engine versions. Many homeowners complain of frequently burned H7 bulbs in the headlights or a squeak in the interior when driving on bumps. Sometimes there is a problem with the connector, and if the bulb has burned out in the taillight, be prepared for a difficult replacement (the taillight must be removed). The rear door lock is responsible for excessive impact of the rear door when crossing bumps. The test drive should be careful about the power steering effect.
Frequent replacement of the thermostat, whose replacement is not the cheapest (usually the thermostat opens too early and the coolant is released into the radiator too early at 40-50 degrees. The vehicle is very well protected against corrosion, except for the exhaust pipe. The rear exhaust is not long-lasting, especially for vehicles on petrol, often driven on short routes.In the early years, there were also buzzes in the 5th gear of the manual transmission (more often in combination with a 1.4 HDi engine) .Often, this error was eliminated in the warranty.
In the case of a 1,4 (55 kW) engine, oil leaks and, sometimes, coolant leaks occur at higher mileage. The throttle problem can also occur at higher miles, which usually reveals uneven engine operation and idle speed fluctuations (applies to gasoline engines other than VTi and THP). Generally, lambda sensor failures sometimes occur with gasoline engines, which is usually detected by the ignition of the engine failure lamp, increased fuel consumption.
In the EP series of engines (1.6 VTi and 1.6 THP), there is often a problem with the timing mechanism. Due to the imperfect connection of the camshaft and the gear (until 2/2010), this connection loosened over time and the tensioning gear caused the timing mechanism to loosen over time. The distribution itself is not very resistant and there is often a problem with hydraulic tensioners that function poorly. While at atmospheric VTi (rarely at 1.4 VTi) the problems were fairly well eliminated and the chain distribution only had to be changed at higher towing (revised 2010), in the case of 1.6 THP, the chain resistance to torsional shocks is significantly worse and remains a weaker engine element.
Gasoline engines VTi and THP can have a fault in the VVT ​​variable valve mechanism, which, in addition to starting the lamp, the engine malfunction, is manifested by the engine shutting down, weaker thrust or sudden acceleration. There is also a malfunction of the ignition coil, which is manifested by the operation of the engine on fewer cylinders, uneven driving, jerking, poorer start and so on. Early spark plug replacement helps prevent ignition coil failure. It is recommended after 50.000 km at the latest, it is recommended to replace the spark plugs after 30.000 km when driving more often on shorter routes (around the city). If starting the engine is problematic, the camshaft position sensor may also be defective. Occasionally, with the engine light on and usually with an increase in consumption, a faulty oxygen sensor has been reported - a higher risk if the vehicle is driven more frequently on shorter routes. As the number of kilometers increases, there are also oil leaks (more often in VTi) around the oil pump. At higher mileage (applies to all engines) there is also a coolant leak. This leak is mainly caused by a leak (worn) water pump
With 1.6 THP engines, excessive soot deposition occurs over time, especially in the intake tract and intake valves. The reason for this is the recirculation of exhaust gases, which contains soot particles, as well as oil mist that penetrates the intake system through the ventilation system of the crankcase, as well as around the piston rings, which are characterized by fine construction and low friction pressure for the lowest power loss. Such an oil mist then carbonizes and gives off soot. In addition to suction and intake valves, soot is also deposited in the combustion chamber. In addition to deposits on the intake valves, soot deposits in the combustion chamber cause the so-called. detonative combustion. In fact, when the engine is running, it gradually heats up to a high temperature and causes self-ignition of the injected fuel. The detonation sensor detects these events and sends an impulse to the control unit, which in turn reduces the ignition angle to prevent detonation. The fuel mixture later ignites and burns and does not transfer all its energy. As a result, less and less power, convulsive acceleration, as well as increased consumption. With a long-term detonating combustion problem, the piston bursts and the engine is damaged.
As a precautionary measure, it is recommended to add cleaning agents to the fuel. In addition to cleaning, these additives also reduce surface adhesion and thus eliminate carbon deposition. However, it is important that these fuels or preparations are used regularly (preferably after each tank filling, but at least every third tank), single or short-term use has no significant effect. With a heavily soiled engine, such a cleaning treatment has only a short-term effect and often requires so-called "cleaning" treatment. Valve blasting (with special tools without head disassembly) in case of major damage and engine head replacement. Occasionally there is a problem with a faulty coolant temperature sensor on 1.6 THP engines, which causes the engine not to warm up to operating temperature. Sometimes the whole thermostat does not work together with the sensor. Occasionally el. turbocharger control (engine) which leads to a reduction in engine power.
It should be added that upgrading the engine to Euro 5 solved some of the shortcomings, but problems with the timing mechanism or excessive soot formation in the turbocharged version remain.
For diesel engines, it is recommended to refuel with diesel and change the fuel filter regularly. The greater the number of impurities contained in diesel fuel, the fuel filter results in poor acceleration or loss of thrust at higher speeds. Of course, more impurities also pose a risk to the injectors, which can clog, resulting in a difficult start or malfunction of the engine. Often, it will help to keep the injectors professionally clean, but sometimes cleaning does not help. Oil leaks from different engine parts can occur with more miles.
Older 1.6 HDi 16V engines often have problems with the EGR valve, oil leaks and various problems caused by oil degradation - excessively worn turbine, clogged hydraulic valve lifters, gradual loss of compression, problems with crankshaft bearings and the like. In the case of more powerful 1.6 HDi versions, the turbocharger pressure regulation of more powerful engines may fail. Weaker versions have much simpler bypass control and are therefore more reliable and cheaper to repair in the long run.
On 1.6 HDi (older and upgraded version), due to inappropriate crankcase. It is advisable to change the oil frequently (max. 15 km) and from time to time (at least every 000 km) to remove and clean the crankcase. Otherwise, the deposits that remain on the bottom will spit out new oil, which will adversely affect the wear of the engine and its components.
Higher mileage on diesel engines can mean excessively worn injectors, resulting in uneven and noisier idling, worse cold start, poor performance or full power (diesel overflow), as well as a fall in safe driving mode. In practice, piezoelectric injectors used in 1.6 HDi 8V 1.6 HDi 8V with 82 kW power have a shorter lifespan and a slightly higher error rate. With higher mileage, you also need to pay attention to excessive idle vibrations, twitching when engaging the clutch when starting. Then the most likely to blame is the excessively worn floating flywheel.
In the case of diesel engines equipped with a particulate filter (FAP), depending on how the vehicle is used, about 200-250,000 km. Sometimes the filter life is longer but sometimes shorter, especially if shorter (urban) routes are more frequent when the filter does not regenerate well. Filter problems are usually reported by the ignition switch moving the engine to safety mode. The approaching end (clogging) of a FAP filter is usually reported with an increased frequency of regeneration with a slight increase in consumption. It should also be borne in mind that the FAP filter needs a special additive for its operation, which is supplemented after about 80-100.000 km. Of course, the condition of the engine, injection system and EGR valve also affects the life of the FAP.
Peugeot 207 used car price - used car review
Peugeot 207 Hatchback 3D / 5D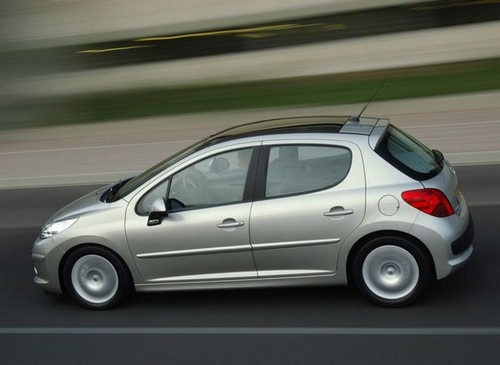 207 Peugeot SW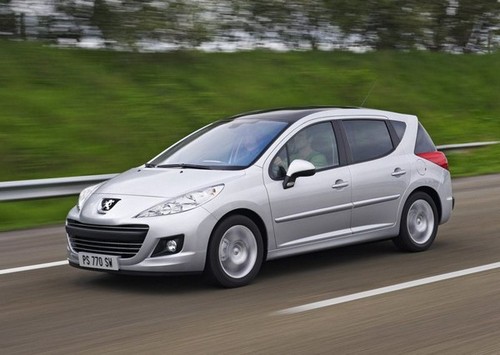 Peugeot 207 CC
Peugeot 207 RC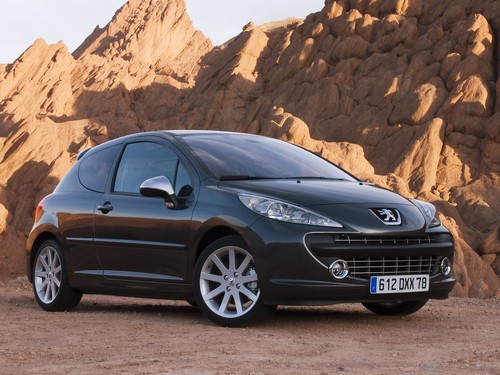 Peugeot 207 is a car that is far from ideal in terms of breakdown rates, but repair and service costs are not exaggerated. The average driver's wallet will withstand it, as mistakes are usually easy to remove. In addition, despite its many minor flaws and frequent breakdowns, it rarely breaks down on the road and almost always delivers its passengers to their destination, as evidenced by ADAC statistics. The 207 is recommended mainly for its high level of safety and good ride comfort. Both in the city and on the road, the car is comfortable to drive, provides enjoyment of a good finish and beautiful aesthetics.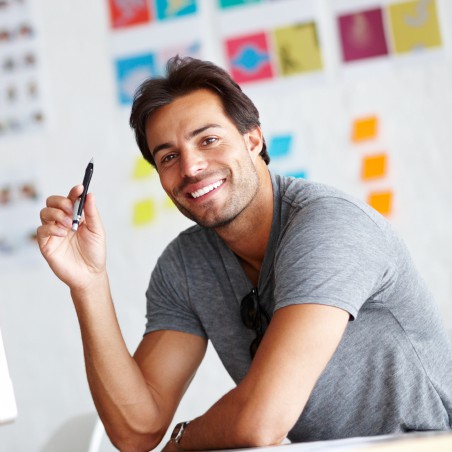 Hi there, I am Mladen and I am an auto enthusiast. I started this blog years ago to help like minded people share information about latest cars, car servicing ideas, used car info, exotic cars, and auto technology. You will find helpful articles and videos on a wide variety of cars - Audi, Mercedes, Toyota, Porsche, Volvo, BMW and much more. Ping us if you have anything cool to share on latest cars or on how to make older cars more efficient, or just want to say hi!