Peugeot 5008 1st gen. 2009–2016 - Used car, experiences, problems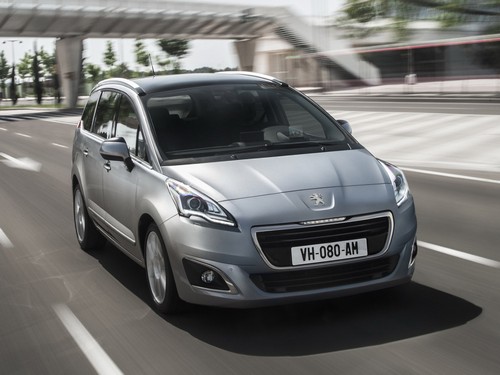 Model: Peugeot 5008 1st gen.
Year of production: 2009 - 2016
Restiling: 2013.
Manufacturer: Peugeot
Predecessor: /
Heir: 5008 2nd Gen
Class: Small van
Competition: Renault scenic, Citroen C4 Picasso, Volkswagen Touran, Toyota Verso
Models: Minivan
Euro NCAP: ★★★★★ (2009)
Peugeot 5008 1st gen. is a car that debuted in June 2009. The crossover built in French Sochauk is highly technologically linked to Citroen Grand C4 Picasso. The manufacturer claims that the name of the new model is not accidental. The number 5 indicates family vehicles, the double middle zero assumes the appointment of a suitable high engine in terms of construction and driver's seat, while 8 defines the generation to which the car belongs.
Peugeot 5008 body 1st gen. is 4529 mm long, 1837 mm wide and 1639 mm high, making the body fit perfectly. It can accommodate up to 7 passengers. The interior is not big enough to accommodate so many passengers, so the optimal choice would be five people plus luggage, and a bench set up in the boot is better treated as a last resort. For families of seven, Peugeot offers the Model 807. When the extra seats at 5008 are in the floor, the luggage space is 579 liters, and the rear seat displacement to the front gives a capacity of 678 liters. If desired, the second row of 5008 seats can be folded so that two passengers will have a trunk of 2506 liters.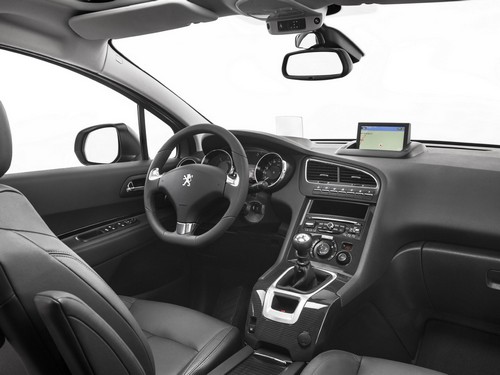 Peugeot 5008 1st gen. - engines
The 1,6-liter petrol engine, which is available in two versions: the atmospheric version generates 120 horsepower at 6000 rpm and 160 Nm of torque at 4250 rpm, and turbocharged - 156 hp at 6000 rpm and 240 Nm torque at 1400 rpm. Of the gearboxes on offer is a "manual" with 5 or 6 speeds or 6-speed automatic, thanks to which the car accelerates to "hundred" in 9,6-12,2 seconds, reaches a maximum of 187-195 km / h and consumes no more than 6,9 , 7,7–XNUMX liters in mixed driving conditions.
Peugeot 5008 diesel engine offering: The car is equipped with a 1.6-liter engine that produces 112-115 "horses" at 3600 rpm and 270 Nm at 1750 rpm, or a 2,0-liter engine with a power output of 150- 163 "horses" at 3750 rpm and 340 Nm at 2000 rpm. "Manual" or "6-speed automatic" work with them, giving the car acceleration up to 100 km / h in 9,9-13,2 seconds, the peak of the range at 183-195 km / h and the "appetite" for fuel from 4,6 to 6,8 liters per city / highway.
Peugeot 5008 - technical data
| The engine | Engine Structures | Engine displacement | Max. Power | Max. torque | Gearbox drive | 0-100 km / h | Max. speed | Average spending |
| --- | --- | --- | --- | --- | --- | --- | --- | --- |
| 1.2 PureTech S & STB | R3, 12V | 1199 | 130 KS | 230 Nm | M6 / front | 10,9 s | 188 km/h | 5,1 l / 100 km |
| 1.2 PureTech S&S EATTB | R3, 12V | 1199 | 130 KS | 230 Nm | A6 / front | 10,4 s | 188 km/h | 5,2 l / 100 km |
| 1.6 THP S&S EATTB | R4, 16V | 1598 | 165 KS | 240 Nm | A6 / front | 9,2 s | 206 km/h | 5,8 l / 100 km |
| 1.5 BlueHDi S & STD | R4, 16V | 1499 | 130 KS | 300 Nm | M6 / front | 11,1 s | 191 km/h | 4,0 l / 100 km |
| 1.5 BlueHDi S&S EATTD | R4, 16V | 1499 | 130 KS | 300 Nm | A8 / front | 11,8 s | 190 km/h | 4,0 l / 100 km |
| 2.0 BlueHDi S & STD | R4, 16V | 1997 | 150 KS | 370 Nm | M6 / front | 9,8 s | 206 km/h | 4,6 l / 100 km |
| 2.0 BlueHDi S & STD | R4, 16V | 1997 | 180 KS | 400 Nm | M6 / front | 9,1 s | 208 km/h | 4,9 l / 100 km |
| 2.0 BlueHDi S&S EATTD | R4, 16V | 1997 | 180 KS | 400 Nm | A8 / front | 9,1 s | 208 km/h | 4,9 l / 100 km |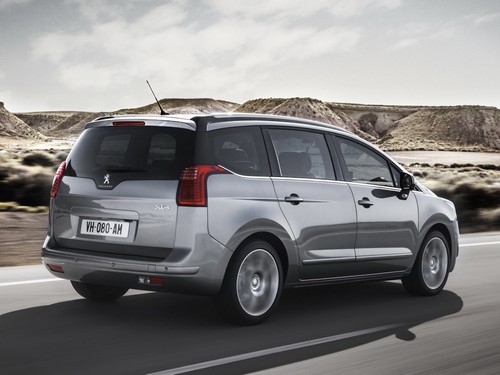 Problems and malfunctions - Peugeot 5008 1st gen.
Common mistakes:
Timing Chain Spanner on VTi and THP Engines
Intake cracks on THP engines
Large amount of soot on THP engines
DPF filter for diesel
Imprecise, manual gearboxes
Noise in the rear suspension
Problems with electricity
At Peugeot 5008, the first years were difficult. Many small and big worries have led to the damage to the reputation of this model. Almost all engines are exposed to problems. Only the 1.6 e-HDI 115 and 2.0 HDI 150 and 163 save a bit of parts. But you suffer the "non-mechanical" evils that the 5008 experienced. In short, one must be very careful when buying a Peugeot 5008 and focus on the model after 2013, in which the problems have almost disappeared.
Unfortunately, the Peugeot 5008 is not a reliable car. To a large extent, it depends on the choice of engine. The worst ones are the gasoline versions, especially 1.6 THP, which have common problems with the divorce, after-fill system, while other units are too weak. It is better to choose diesel, especially the 2.0 HDI.
Gearboxes impress neither precision nor working.
Engine Error 2.0 HDI 150. Engine failure on models manufactured to 2010. The fault is due to a poor oil pump that does not allow for efficient lubrication of the engine. Mistakes are rare. Peugeot replaced the oil pump with a recall in December 2012.
Turbo. Mostly on the 1.6 HDI 110, but also a bit on the 112, a turbocharged failure, sometimes before 50 km. It may cause the engine to malfunction. And the cause sometimes comes from injection (dilution of oil with diesel, suction of turbo ...).
With 1.6 HDI diesel engines manufactured until the beginning of 2014, nozzle failures have become more frequent. The problem is manifested by a warning light for engine failure and insufficient engine power.
With 1.6 THP gasoline engines, the camshaft mechanism, including the tensioners, is a weak link. The problem first sounds like metallic noise and later like a loss of engine power. Failure to replace the housing in a timely manner can result in serious engine failure.
Some owners report a clutch hydraulic cylinder leak. Leaking oil can cause the clutch to grease and then destroy it.
1.6 THP gasoline engines have cases of water pump leaks and failures of the temperature sensor and coolant height.
Vehicles manufactured to 2013 have problems with loud shock absorbers, especially the rear ones.
In some cases, the owners encountered insufficient air conditioning. The problem was solved by replacing the capacitor and / or compressor.
Many drivers complain about the internal noise coming from the dashboard and under the seat.
Loud mechanism when lowering side windows.
Increased number of rear seat movement problems.
Poor quality and consequently rapid wear on the steering wheel.
Loss of GPS signal. The GPS receiver very often loses the GPS navigation signal.
Common problems with a multimedia unit that does not allow Bluetooth connectivity and does not detect USB. Most often the problem is solved by reprogramming.

Parking sensors are constantly blowing. The error is resolved by upgrading the program.
Revocation - Peugeot 5008 1st gen.
Call due to vehicle wiring failure. The recall applies to vehicles manufactured between 30.07.2007/24.4.2010/XNUMX and XNUMX/XNUMX/XNUMX
Call due to body welding problems. The recall applies to vehicles manufactured between 11.11.2012 and 21.11.2012
Vehicles affected by this recall may cause friction and wear in the driver's seat wiring, which could potentially cause an electrical failure or localized overheating and / or cause the driver's airbag to deploy. The recall applies to vehicles manufactured between 24.07.2012. and 15.10.2013.
In the event of negative outside temperatures and after activating the fuel heater, the electrical connection on the heater cover may overheat. This can cause the hood to melt, allowing air to enter the fuel system which can lead to engine stopping and loss of control of the car. The recall affects vehicles with a 2.0L HDi diesel engine manufactured between September 2012 and December 2014.
Engine overheating can lead to oil leakage. Engine failure while driving can lead to loss of vehicle control leading to a collision. The recall affects vehicles manufactured between January 27, 1 - March 2014. 27.3
Engine overheating can occur due to problems with the engine management software. Engine overheating can lead to engine failure. The recall affects vehicles manufactured between 5 February 2 and 2014 March 27.
Peugeot 5008 used car price - used car review
---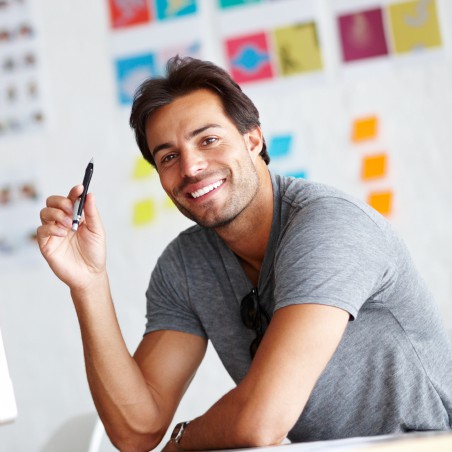 Hi there, I am Mladen and I am an auto enthusiast. I started this blog years ago to help like minded people share information about latest cars, car servicing ideas, used car info, exotic cars, and auto technology. You will find helpful articles and videos on a wide variety of cars - Audi, Mercedes, Toyota, Porsche, Volvo, BMW and much more. Ping us if you have anything cool to share on latest cars or on how to make older cars more efficient, or just want to say hi!