Peugeot 208 1st gen 2012-2019 - used, experiences, problems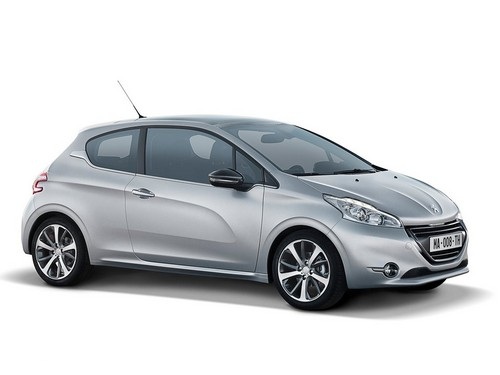 Peugeot 208 1st gen. from the beginning he did not have an easy task. It had to be even better than its successful predecessor 207, which was a clear qualitative leap compared to 206. Although he lost centimeters in length, width and body height, it was possible to develop a spacious enough interior for comfortable transportation of four people. The trunk has grown a bit, but its 285 liters no longer leaves an impression on the class of competitors. The 208 is only offered as a 3- or 5-door hatchback. In 2015, the city's 208st-generation Peugeot 1 underwent minor upgrades, with new BlueHDi powertrains introduced.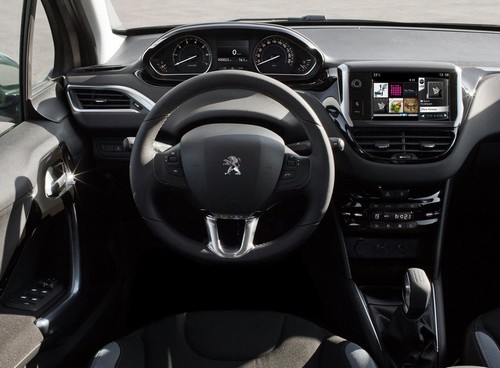 Upon entering the Peugeot 208, a small steering wheel is immediately visible. Its diameter is only 32-34 cm and is mounted so that it does not cover the indicators placed above it. Although this solution initially caused controversy, it was warmly accepted by clients in practice. The steering wheel is great in the hands, and its size is appreciated when parking in tight spaces.
Peugeot 208 has more space inside. This is especially noticeable for rear seat passengers, with knee space increased by 5 cm. .
Peugeot 208 1st gen - Engines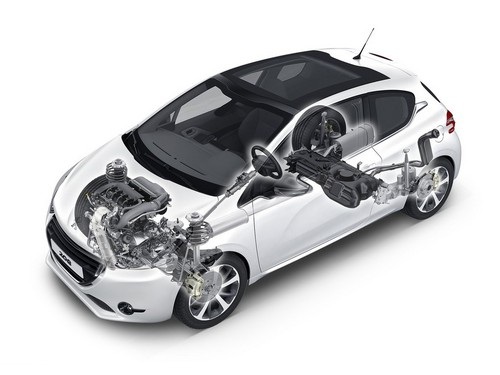 The Peugeot 208 engine series opens with the 1.0 and 1.2 VTi / PureTech base engines of 68 and 82 hp, and later 110 hp in the 1.2. They have 3 cylinders and poor performance, but they are considered very reliable, and the 1.2 also has no vibrations. Until 2015, 1.4 and 1.6 VTi engines with a chain were also used. They are usually known for problems with a faulty chain tensioner, but the replacement will not cost much, provided we respond in time and do not underestimate the disturbing sounds around the engine. In the most powerful variants, the "208" also works 1.6 THP, reaching as much as 200 hp (GTi). As for diesels, they are almost defect-free and are satisfied with small amounts of fuel. The 1.4-1.6 HDi / e-HDi, later BlueHDi engines have more than 100 horsepower and are surprisingly lively.
Manual transmissions are five or six degrees. The five-speed gearboxes have a design basis in the 1980s, less precise shifting and significant deviation in the end positions. Positively proven design is solid reliability and durable. The six-speed manual, on the other hand, is significantly more modern in design, which means easier and significantly more precise gear shifting. Very rarely are vehicles with robotic gearboxes (1.2 VTi, 1.4 e-HDi and 1.6 e-HDi 68 kW). For the 1.6 VTi engine, there was also the option of a classic four-speed automatic transmission, which is rarely found.
Peugeot 208 1st gen. - Problems and malfunctions
Overall, the Peugeot 208 can be rated as a vehicle with solid reliability, especially in the simpler versions with less powerful engines. At the beginning, the electronics were boring, but that was eliminated, and problems are rarely encountered, including the first years of production.
The vehicle is very well protected against corrosion, except for the exhaust pipe. The rear (sometimes the mounts) do not have the extra long life, especially for gasoline-powered vehicles that often drive short routes.
With diesel engines used in city driving, deposits form in the DPF filter and EGR valve. The vehicle cannot carry out effective filter regeneration while driving in the city. If regeneration is not done in a timely manner, the filter can become irreparably blocked, leading to high replacement costs.
For 1.4 and 1.6 e-HDi diesel engines, the turbocharger solenoid valves fail.
With 1.4 HDi diesel engines, more and more owners are complaining about fast clutch wear.
With some 1.6 e-HDi diesel engines, drivers complain of knocking when starting the engine. The problem is often solved by reprogramming the motor electronics, which is responsible for managing the injectors.
For 1.4 / 1.6VTi and 1.6 THP motors, there is usually a problem with the timing chain drive, and sometimes with a weak hydraulic tensioner. In addition to higher noise (rattle sound), uneven operation, unwillingness of the engine to pull. And the engine fault warning light, excessive clearances appear in the timing mechanism and incorrect information is sent from the engine element position sensor to the engine control unit. Failure to do so may cause the chain to skip, which in some cases causes the engine to malfunction.
VTi petrol engines (1.4 / 1.6 VTi) may occasionally experience a problem with the VVT ​​solenoid valve of the variable valve timing mechanism, which, in addition to the engine failure lamp, is indicated by the engine shutting down, power loss or sudden acceleration. There is also a coil failure, manifested by uneven engine operation, twitching, poor start and so on. Early spark plug replacement helps prevent coil failure. It is recommended to drive after 50.000 km at the latest, it is recommended to replace the spark plugs after 30.000 km, if you drive more often on shorter routes (around the city). If the engine is problematic, the camshaft position sensor may also be defective. Occasionally, the ignition of the engine lamp and the increase in consumption are manifested by a faulty lambda probe, which has been reported as a more frequent malfunction on vehicles used on shorter routes.
With the 1.6 THP engine, excessive soot deposition occurs over time, especially in the intake and on the intake valves. This is due to the recirculation of gases containing soot particles, as well as oil mist that penetrates through the intake system through the crankcase ventilation system, as well as around the piston rings, which are characterized by fine construction and low pressure for the lowest friction loss. Such an oil mist then carbonizes and gives the engine soot. In addition to suction and intake valves, soot is also deposited in the combustion chamber. Together with the deposits on the intake valves, soot deposits in the combustion chamber cause the so-called. detonative combustion. In fact, when the engine is running, it gradually heats up to a high temperature and causes the injected fuel to ignite. The detonation sensor detects these events and sends a pulse to the control unit, which in turn reduces the ignition angle to prevent detonation. The fuel mixture later ignites and burns and does not transfer all its energy. As a result, less and less power, as well as increased consumption. Long-term problem of detonation combustion, pistons break and the engine is damaged. Particularly weaker versions of 115 kW are affected by the formation of more soot. The more powerful versions (147 kW and 153 kW) have variable valve opening times on the exhaust side, which significantly changes the characteristics of the exhaust gas flow, resulting in significantly reduced soot formation on the intake ducts and valves.
As a preventive measure against increasing soot formation, it is recommended to add quality cleaning additives or better yet add a fuel additive prescribed by the manufacturer. In addition to cleaning, this additive also eliminates carbon deposition. However, it is important that this additive is used regularly (every fifth tank is recommended), once or short-term use has no significant effect. With a heavily soiled engine, such cleaning treatment has no effect. From a driving standpoint, it is advisable to use the engine for longer journeys and not to drive often at low speeds. Driving on short routes with a cold engine increases soot production. It is also important to change the oil after 15.000 km / 1 year, in case of more frequent trips in the city overload (stronger versions) even earlier.
Occasionally there is a problem with a faulty coolant temperature sensor on 1.6 THP engines, which causes the engine not to warm up to operating temperature. Sometimes the whole thermostat does not work together with the sensor. Sometimes the el. turbocharger control (engine) resulting in a reduction in engine power. In the case of the 208 GTi, the 1.6 THP engine may have a cracked turbocharger housing - a loss of power, which can only be resolved in exchange for another turbine.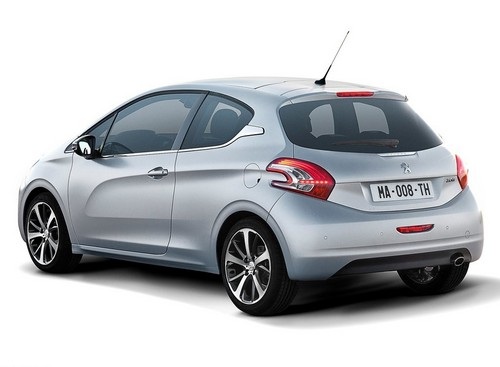 With higher mileage (applies to all engines) there is also a coolant leak. This leak is mainly caused by a leaking (worn out) water pump.
For diesel engines, it is recommended to refuel with diesel and change the fuel filter regularly. The higher the impurities contained in the diesel fuel, the lower the fuel filter results in less acceleration or loss of power at higher speeds. Of course, more impurities also pose a risk to the injectors, which can clog, resulting in heavy starting or malfunctioning of the engine. Often it will help the injector to clean professionally, but sometimes cleaning will not help and replacement is necessary.
On 1.6 HDi, due to improper design of the oil pan, all deposits cannot be emptied, so it is recommended to change the oil more frequently (max. 15.000 km better than 10.000 km) and from time to time (at least once every 100.000 km) dismantle and properly clean the sump for oil. Otherwise, the deposits that remain at the bottom of the crankcase get dirty new oil, which has a detrimental effect and causes the engine and components to wear out faster.
Higher mileage on diesel engines can mean over-used injectors, resulting in uneven and noisier idling, worse cold start, poor performance, full power (excess oil) and drop. With higher mileage, you also need to pay attention to excessive idle vibration, unfair startup of the clutch to start or low-speed noise. At this time, an overly worn floating flywheel is most likely to blame.
In the case of a diesel engine, the life of the particulate filter (FAP) varies depending on how the vehicle is used, but usually around 200-250.000 km. Sometimes the filter life is longer, but sometimes it is shorter, especially if driving on shorter roads is more frequent when the filter does not regenerate well. The operation of the EGR circuit, the injection system, the turbocharger and the engine itself affect the filter life. Filter problems usually occur by switching on the indicator lamp and switching the engine to safe mode. The approaching end (clogging) of the DPF filter is usually reported with an increased frequency of regeneration along with a slight increase in consumption. It should also be borne in mind that the FAP filter needs a special additive for its operation, which is supplemented after about 80-100.000 km.
In the case of robotic gearboxes, in addition to faster clutch wear, service intervention is also required. Recalibration of the shift mechanism that is broken by gradual wear. A major attack can result in mechatronic failure, as well as excessive bearing travel or worn gears, as well as an excessive amount of scrap metal in the oil.
Delicate car polish on slag bumps from the road.
For three-door versions, pay attention to the operation of the front seat mechanism, which can be broken due to frequent use.
The number of issues with managing the multimedia interface in older versions (inability to control via touch screen, Bluetooth, poor radio reception, poor GPS reception, etc.) increased, which was largely eliminated by the software upgrade in 2014.
Peugeot 208 1st gen. - Service
The oil change interval is specified by the manufacturer at 25.000 km or. 1 year, whatever comes first. However, it is recommended to shorten the replacement interval to max. 15.000 km. 1 year, in case of more frequent driving in the city or increased load up to max. 10.000 km / 1 year. The 1.0, 1.2 VTi and 1.2 PureTech petrol engines have a timing belt with a replacement interval of 180.000 km / 10 years, and the HDi diesel up to 240.000 km / 10 years. However, it is recommended to change the timing belt to max. 160.000 km. 8 years. 1.4 VTi, 1.6 VTi and 1.6 THP motors have chains as a timing mechanism that do not have a set replacement interval and change only in case of problems (rattles, etc.). The air filter needs to be changed max. after 30.000 km, but better with each oil change, the cabin-pollen filter is changed every year and the fuel filter is recommended to be changed every 50.000 km for HDi engines. In the case of petrol engines, it is recommended to replace the spark plugs at the latest after 50.000 km, which eliminates the risk of damaging the coils.
---
Peugeot 208 half price - used half price
---
---
Peugeot 208 1st gen. - Technical data
Peugeot 208 - dimensions
| | |
| --- | --- |
| Length Width Height | 397 / 174 / 146 cm |
| Wheelbase | 254 cm |
| Trunk capacity | 285 1076-l |
Peugeot 208 - petrol engines
| | | | | | |
| --- | --- | --- | --- | --- | --- |
| Motor | 1.0 VTi | 1.2 Pure Tech | 1.4 VTi | 1.6 VTi | GTi |
| Volume | 999 cc | 1199 cc | 1397 cc | 1598 cc | 1598 cc |
| Fuel | gasoline | gasoline | gasoline | gasoline | turbo gasoline |
| Max. power | 68 KS | 82 KS | 95 KS | 120 KS | 200 KS |
| Max. torque | 95 Nm | 118 Nm | 136 Nm | 160 Nm | 275 Nm |
| Acceleration 0-100 km / h | 14,0 s | 12,2 s | 10,5 s | 8,9 s | 6,8 s |
| Prędkość max. | 163 km/h | 175 km/h | 188 km/h | 190 km/h | 230 km/h |
| Average spending | 4,3 l / 100 km | 4,5 l / 100 km | 5,6 l / 100 km | 5,8 l / 100 km | 5,9 l / 100 km |
Peugeot 208 - diesel engines
| | | | |
| --- | --- | --- | --- |
| Motor | 1.4 HDi | 1.6 HDi | 1.6 HDi |
| Volume | 1398 cc | 1560 cc | 1560 cc |
| Fuel | turbo-diesel | turbo-diesel | turbo-diesel |
| Max. power | 68 KS | 92 KS | 114 KS |
| Max. torque | 160 Nm | 230 Nm | 270 Nm |
| Acceleration 0-100 km / h | 13,5 s | 10,9 s | 9,7 s |
| Max. speed | 163 km/h | 185 km/h | 190 km/h |
| Average spending | 3,8 l / 100 bhp | 3,8 l / 100 bhp | 3,8 l / 100 bhp |
---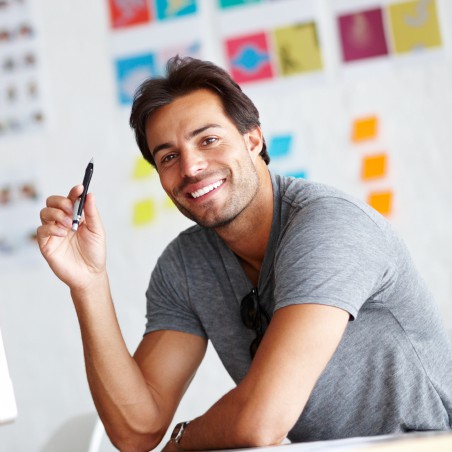 Hi there, I am Mladen and I am an auto enthusiast. I started this blog years ago to help like minded people share information about latest cars, car servicing ideas, used car info, exotic cars, and auto technology. You will find helpful articles and videos on a wide variety of cars - Audi, Mercedes, Toyota, Porsche, Volvo, BMW and much more. Ping us if you have anything cool to share on latest cars or on how to make older cars more efficient, or just want to say hi!