Peugeot 1.4 HDI / Ford 1.4 TDCi / Mazda 1.4 MZ-CD / CiTD
Peugeot 1.4 HDI / Ford 1.4 TDCi / Mazda 1.4 MZ-CD / CiTD
Most popular 1.4 HDI engines occur without major malfunction problems, such as a floating flywheel. This engine is one of the cheapest modern maintenance diesels.
First of all, low fuel consumption, which, unfortunately, is paid for by the mediocre dynamics that are felt while traveling on the open road.
Work on the small diesel 1.4 HDI was started by PSA in conjunction with Ford, in the late 90s. It replaced the 1,5-atmospheric diesel engine. The engine was introduced in 2001 and initially went under the hood of the PSA (Peugeot 1007, 206, 207, 307, Bipper and Citroen C2, C3 and Xsara Nemo), Ford (Fiesta i Fusion, known as the 1.4 TDCi), Mazda (Demio and Model 2, 1.4 MZ-CD / CiTD) and Suzuki Liana.
The first version of the 1.4 HDI engine was marked DV4TD, had 68 hp and Siemens common rail (later Bosch), 8 valves, one camshaft in the engine head and a fixed geometry turbine. This engine has been virtually unchanged for almost seven years, until 2008 and with the advent of the DV4CTD, a newer engine (of the same power), it is equipped with a third-generation carbon black particulate filter. This allowed him to satisfy the Euro 5. The injection system for this engine is Delphi.
The 90 hp variant over the three years 2002-2005, designated DV4TED4, introduced far-reaching structural changes, using a 16-valve cylinder head, variable geometry turbines and an intercooler. The design offers much better performance while maintaining a symbolic diesel consumption. The unit was available in Citroen C3 and Suzuki Liana.
Another significant variation is the weakened version with 54 hp, in the period 2005-2011 it went under the hood Aigo, C1, 107. This allows you to get low fuel consumption - an average of 4.1 l / 100 km.
During operation, the 8-valve version proved to be the best. Its main advantage is simple construction compared to higher diesels and low maintenance costs. There is no floating flywheel and intercooler. Injection system failures, even if they occur, should not involve astronomical costs.
Peugeot 1.4 HDI / Ford 1.4 TDCi / Mazda 1.4 MZ-CD / CiTD - Malfunctions
1.4 The HDI engine doesn't cause much trouble. For higher costs related to the consumption of elements usually comes over 200 - 000 km. But that's not the rule for all units - many of them can easily cover much greater distances. Often the reason for the sudden loss of power is turbochargers and injectors (any of the three systems of the manufacturer - Bosch, Delphi and Siemens). Similar symptoms can be caused by a clogged EGR valve. Sometimes the crankshaft position sensor is damaged, it is manifested by uneven engine operation.
One of the major failures that occurs with 1.4 HDI diesel engines is damage to the turbocharger. In 54 and 68 hp versions, the engine does not have a variable geometry turbine.
Failure of the EGR valve is manifested by a decrease in power. Usually the cause is a faulty EGR valve or solenoid control. In newer versions 1.4 it uses an electric EGR valve, higher durability.
Crankshaft pulley (cushioning tire) that drives the pump and alternator takes an average of 70000-100000 km for the original part, a cheaper replacement takes 50000 km. Symptoms of failure are engine vibration, it may cause alternators and air conditioners to stop working.
1.4 HDI engines with 90 hp version, more often have problems with the turbo compressor and intercooler leaks. Somewhat problematic is the engine with the FAP filter appeared in 2008. The FAP filter for short-distance city cars can very quickly start to cause costly problems.
CONCLUSION
In 1.4 cars, the HDI diesel works very well. It provides decent dynamics and very low fuel consumption.
When buying a diesel car, keep in mind that the durability of the 1.4 HDI is not the same individually, especially if it is in a heavier car such as the Citroen Xsara and Peugeot 307. In such cases, it may be that the engine oil is consumed, with less compression, can repair cheaply.
---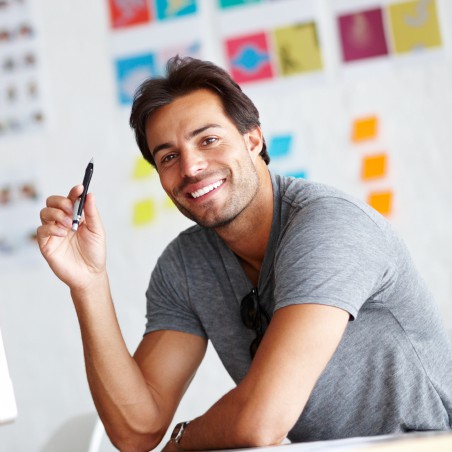 Hi there, I am Mladen and I am an auto enthusiast. I started this blog years ago to help like minded people share information about latest cars, car servicing ideas, used car info, exotic cars, and auto technology. You will find helpful articles and videos on a wide variety of cars - Audi, Mercedes, Toyota, Porsche, Volvo, BMW and much more. Ping us if you have anything cool to share on latest cars or on how to make older cars more efficient, or just want to say hi!